Welcome to our step-by-step guide on how to draw Mewtwo, the powerful Psychic-type Legendary Pokémon, famous for its unique creation using Mew's DNA and its ability to Mega Evolve. Created in a series of 13 simple steps, this guide will help you bring Mewtwo to life on paper, one stroke at a time.
Mewtwo's Appearance and Drawing Focus Points
Known for its distinctly mutated humanoid look, Mewtwo is a bipedal, feline-like Pokémon with a purplish-grey and light purple body. Here are some key elements to focus on when drawing Mewtwo:
Mewtwo's body is a blend of feline and humanoid features, contributing to its unique appearance.
The creature has three fingers on each hand and two toes on each foot, a defining aspect of its structure.
Instead of traditional ears, Mewtwo has horn-like extrusions on its head.
When at full power, Mewtwo projects a faint purple aura, a signature trait of this Pokémon.
Understanding the Guide: Color Coding and Guidelines
The step-by-step guide to drawing Mewtwo is organized into a series of 13 steps. The first 2 steps form the basic structure of the sketch, created using light pencil strokes. Each image in the guide uses a color scheme to help you understand the process:
Red Color:

Represents the current step of the drawing process you should be focusing on.

Black Color:

Highlights the lines drawn in the previous steps.

Grey Color:

Illustrates the basic proportions sketch, your blueprint for the entire drawing.
Once you master the drawing process of Mewtwo, you can try your hand at other related characters like Mew, Pikachu, Gengar, or even Charizard.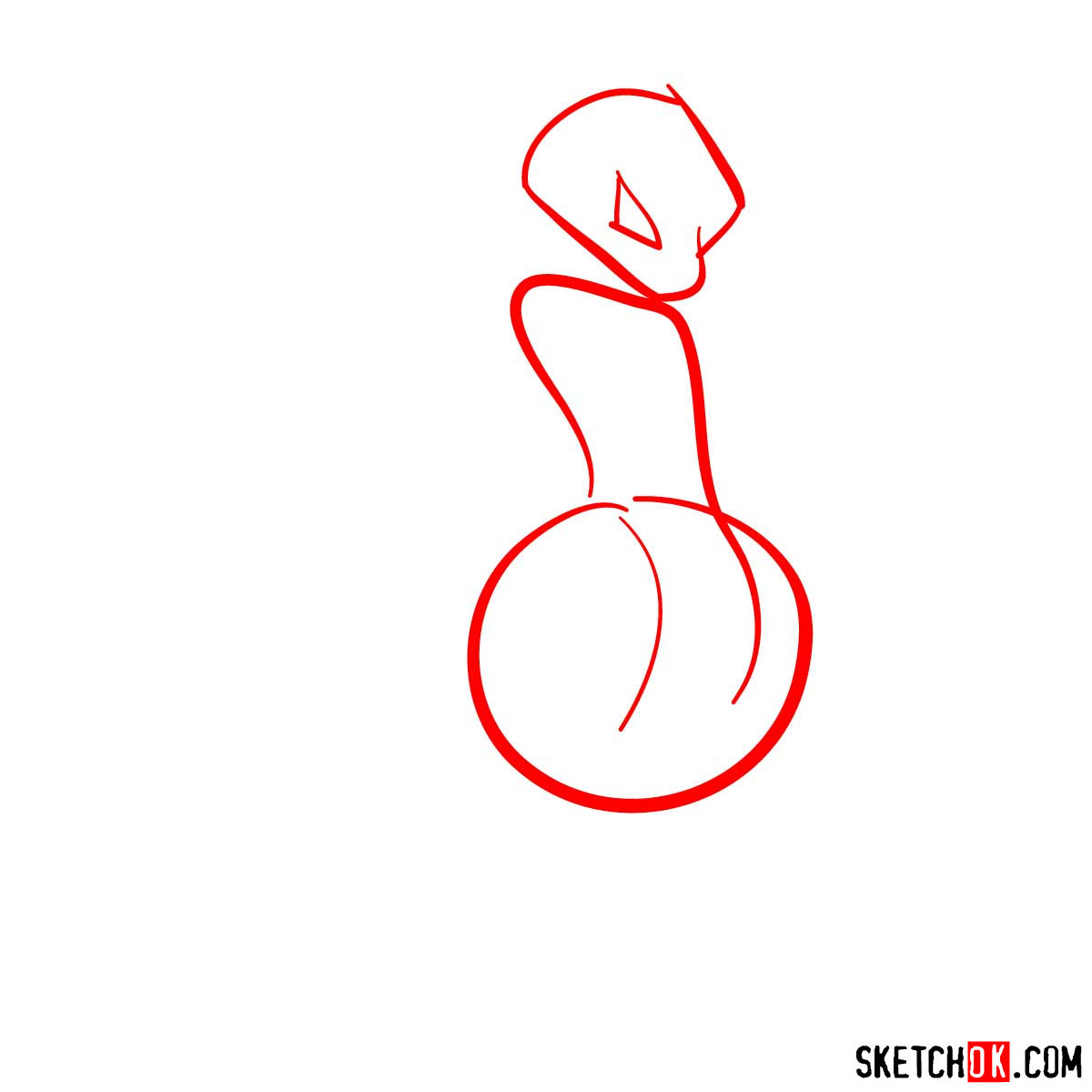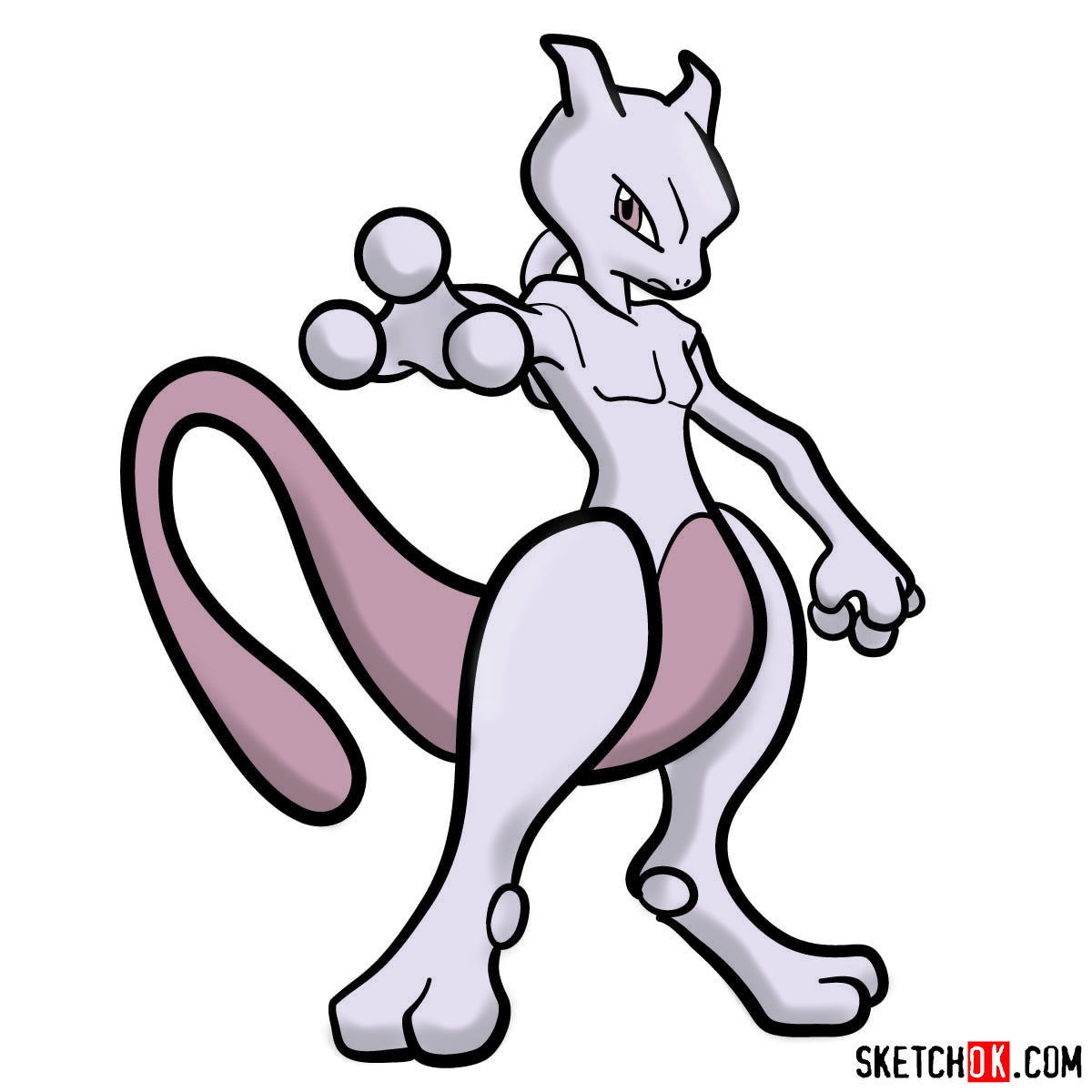 Let's Wrap It Up
Thank you for following along with our guide on how to draw Mewtwo. We hope it sparked your creativity and love for Pokémon. If you've enjoyed the process, please consider donating to keep our SketchOk project alive. Your support helps us create more guides like this.
Don't forget to share this guide on your social media, or anywhere on the web. Spreading the word allows more aspiring artists to discover, learn, and enjoy the art of drawing Pokémon characters. Here are the links to our social media:
Also, remember to donate if you can, as every bit helps us keep the SketchOk project alive. By contributing, you're not only supporting us but also ensuring that free, quality tutorials continue to be accessible to everyone.