Unveiling the tales of Unova's legendary Tao Trio, one Pokémon stands out with its icy visage and dynamic aura – Kyurem. Ever wanted to learn how to draw Kyurem and capture its intriguing essence on paper? You're in the right place! Whether you're a seasoned artist or a beginner with a passion for Pokémon, this guide will assist you in sketching this magnificent creature.
Focusing on Kyurem's Distinct Features
Every Pokémon carries unique traits that define its appearance and personality. When drawing Kyurem, it's essential to keep the following attributes in mind:
Stature: An ice-covered, hunch-backed draconian figure.
Wings: Ice-adorned wings attached to the shoulder blades, exuding both strength and fragility.
Facial Features: An arrow-shaped head with an icy facade, save for the striking yellow eyes.
Legs: Bulky and powerful, capturing Kyurem's legendary presence.
Other Forms: The captivating transformations into Black Kyurem and White Kyurem when fused with either Zekrom or Reshiram.
And if you wish to enhance your artwork, consider adding other legendary creatures like Arceus and Dialga, to showcase Kyurem's relationships and contrasts.
About the Drawing Guide
This guide meticulously breaks down the process of sketching Kyurem into 36 manageable steps. Here's what the color codes signify:
Red Color:

Represents the current step to focus on.

Black Color:

Showcases previously drawn lines, guiding your progress.

Grey Color:

Indicates the basic sketch and proportion guidelines.
The initial steps are all about establishing the basic structure using light pencil strokes, making it easy for adjustments. As you approach the final stage, you'll have the option to ink your sketch. Remember, patience is vital! Let the ink dry thoroughly before erasing the pencil marks to avoid smudging and retain the artwork's crispness.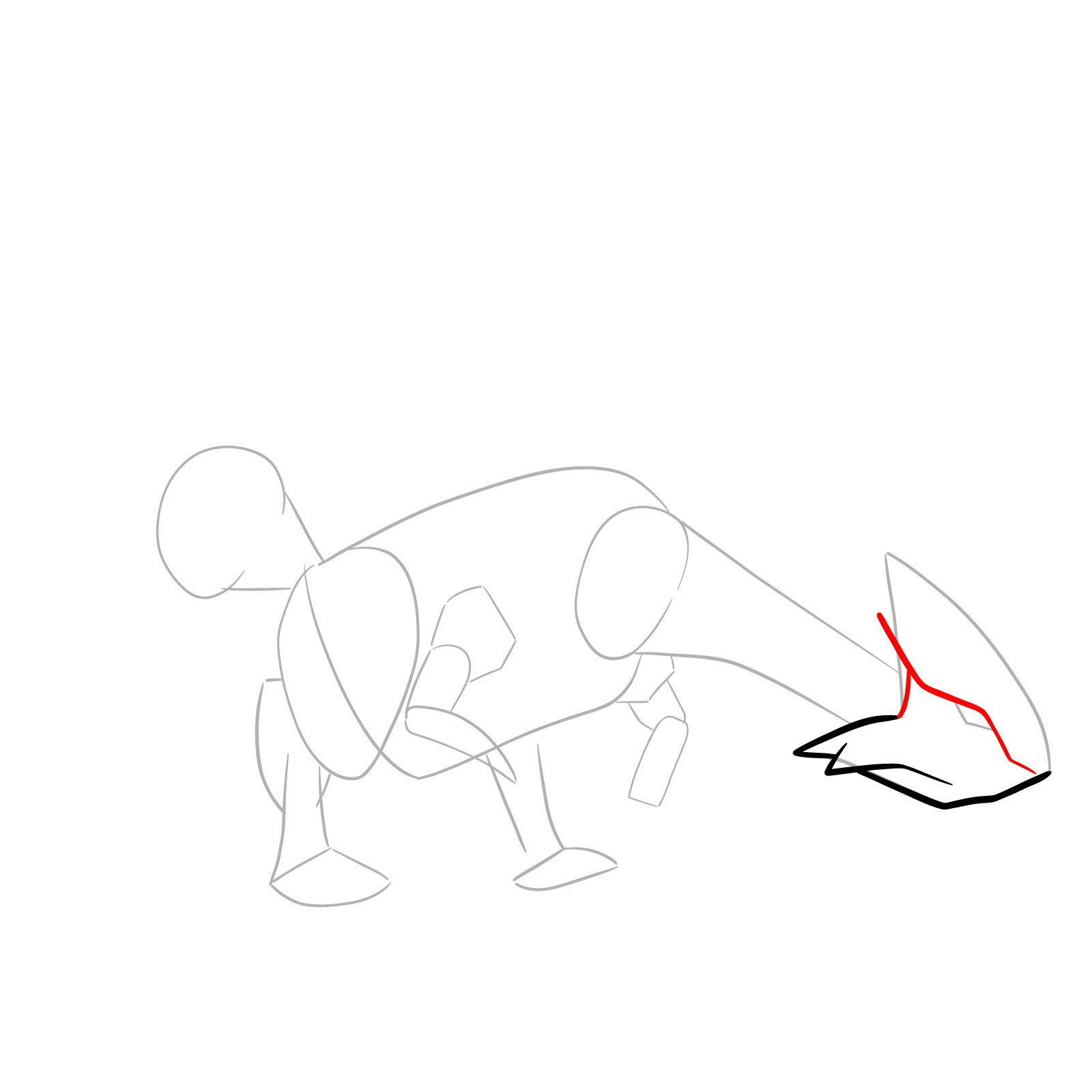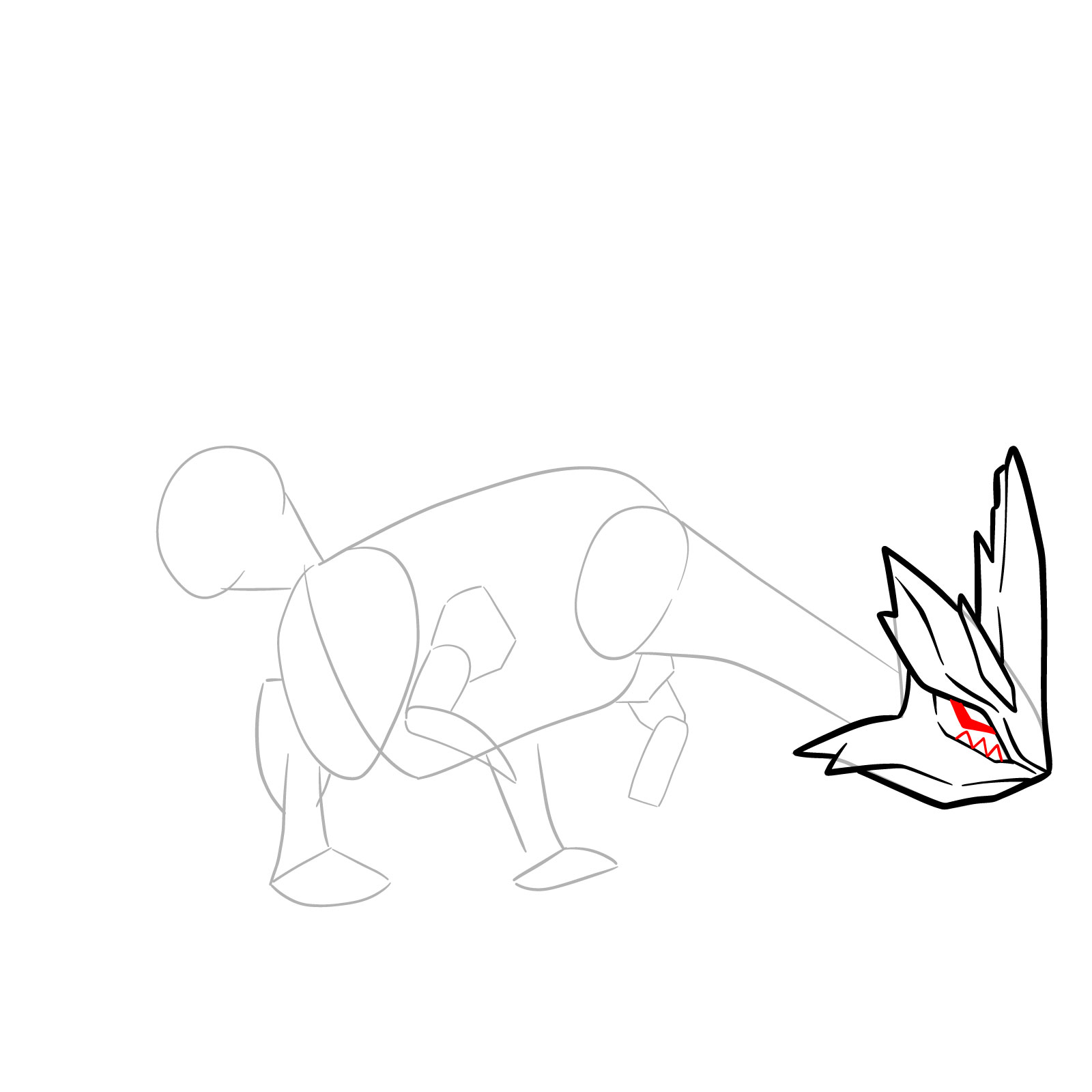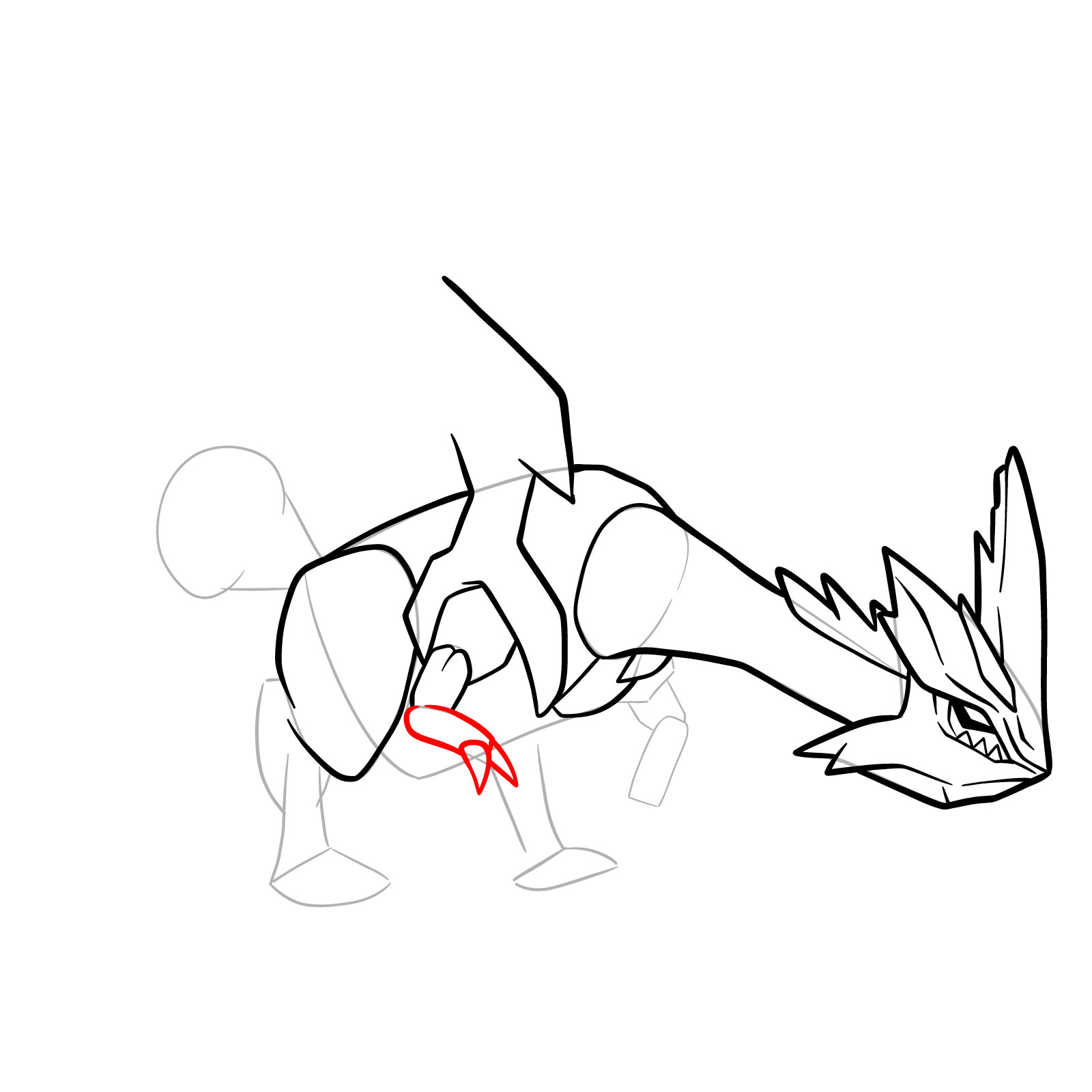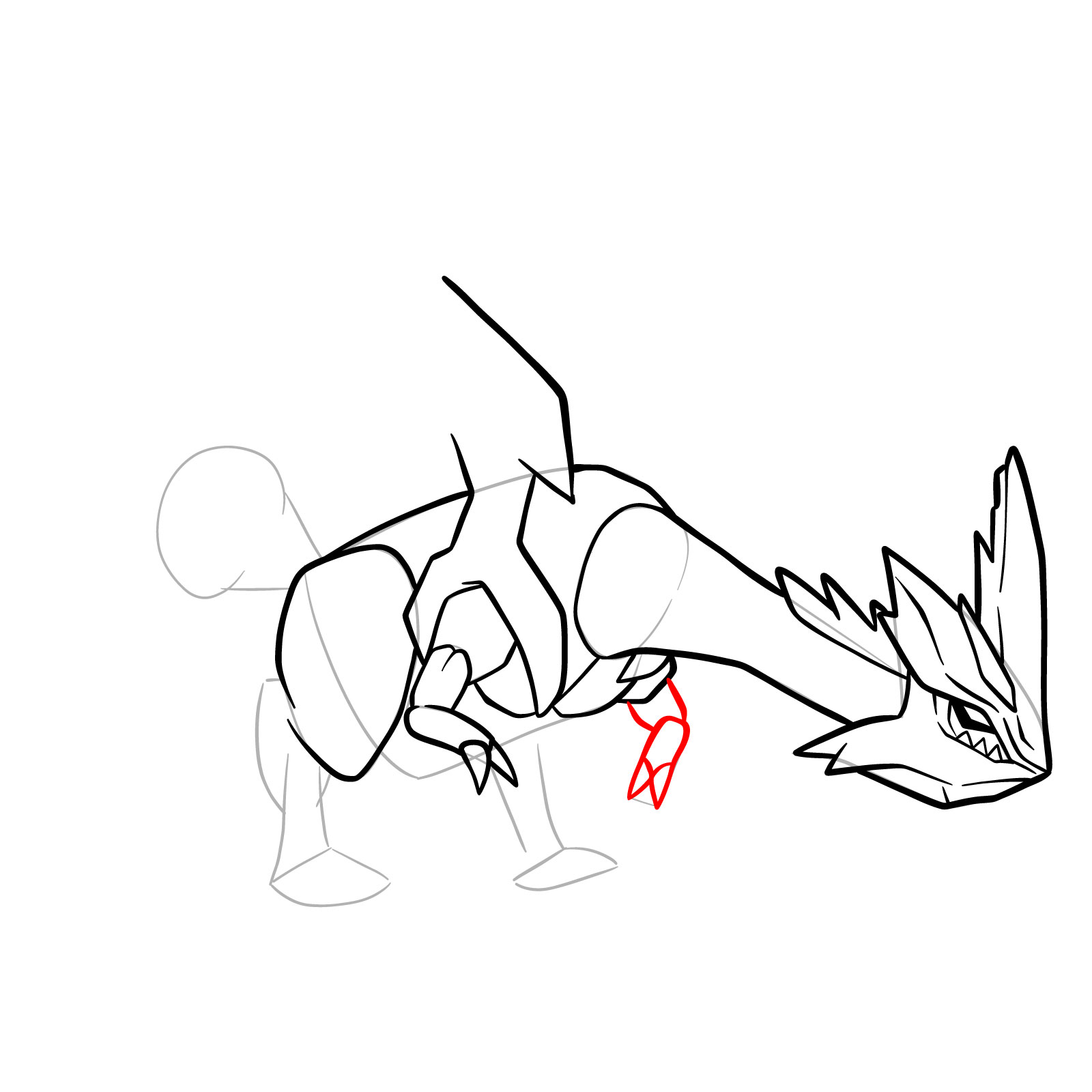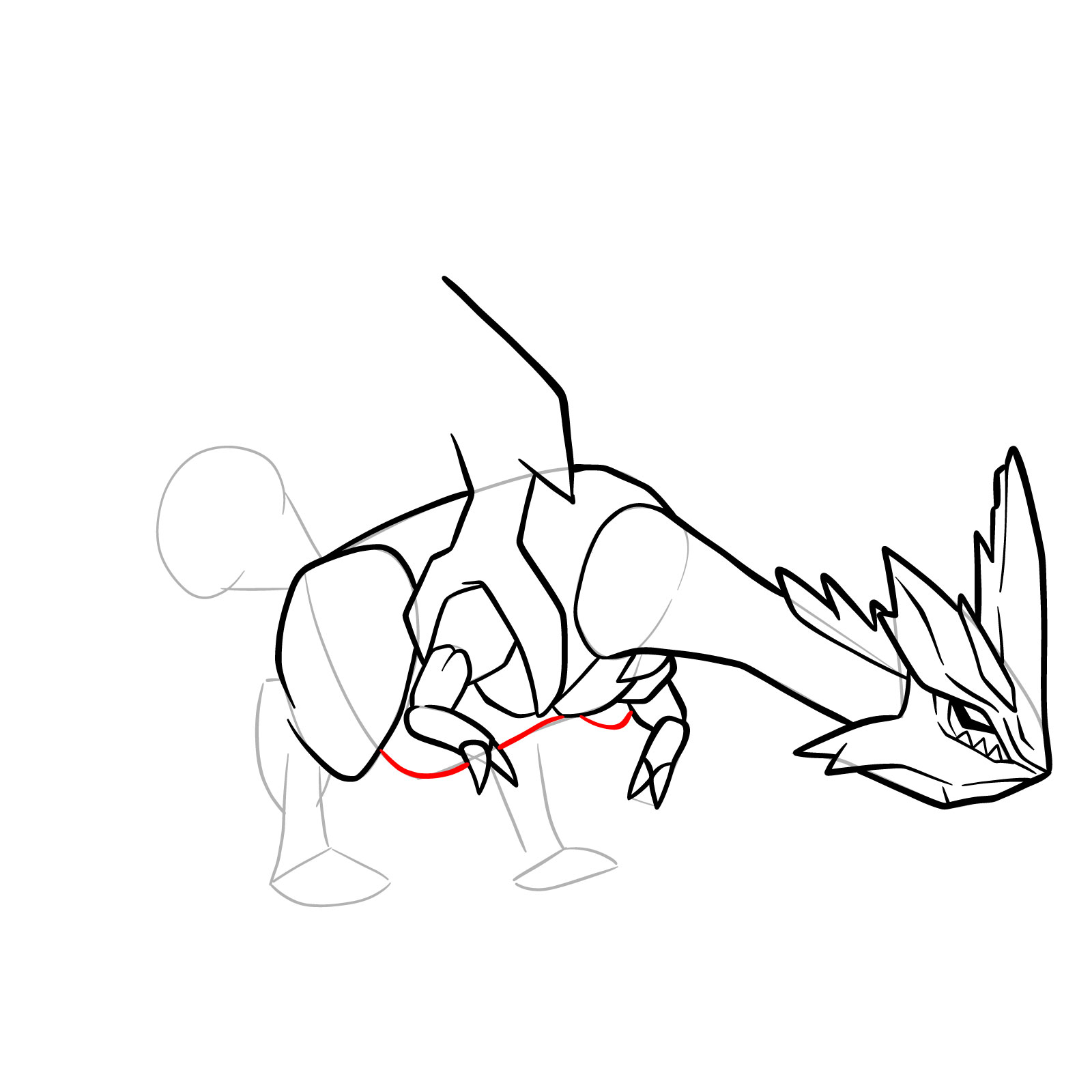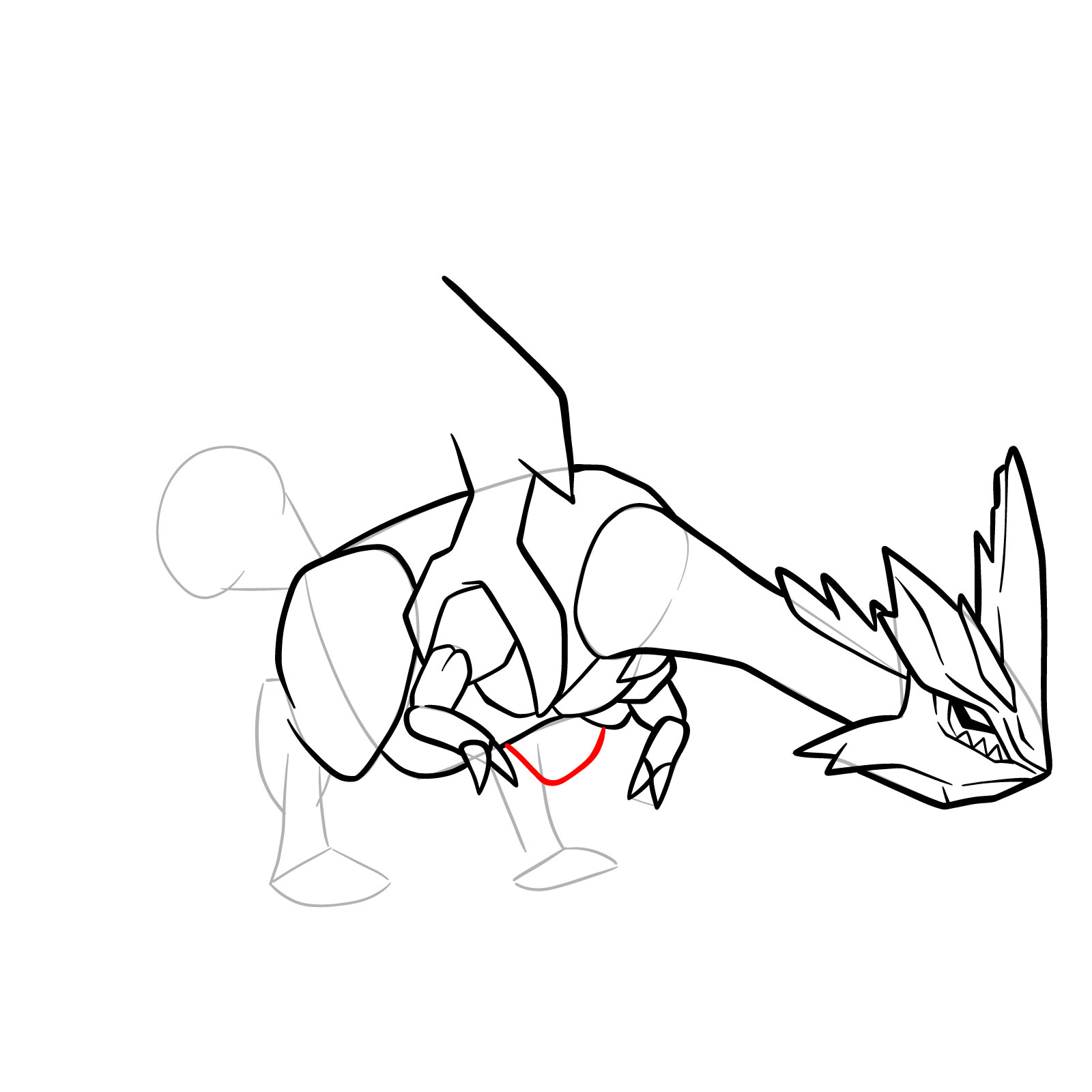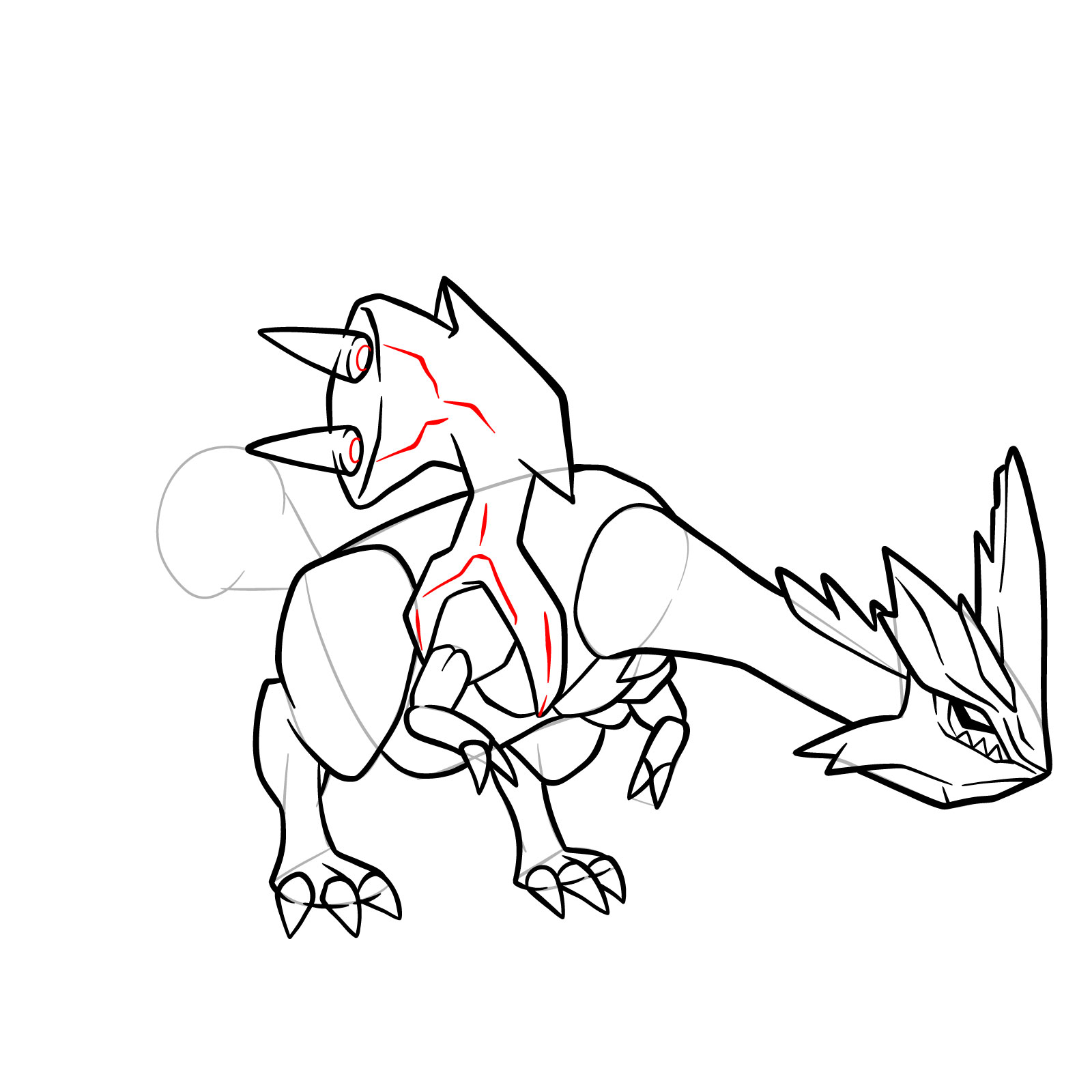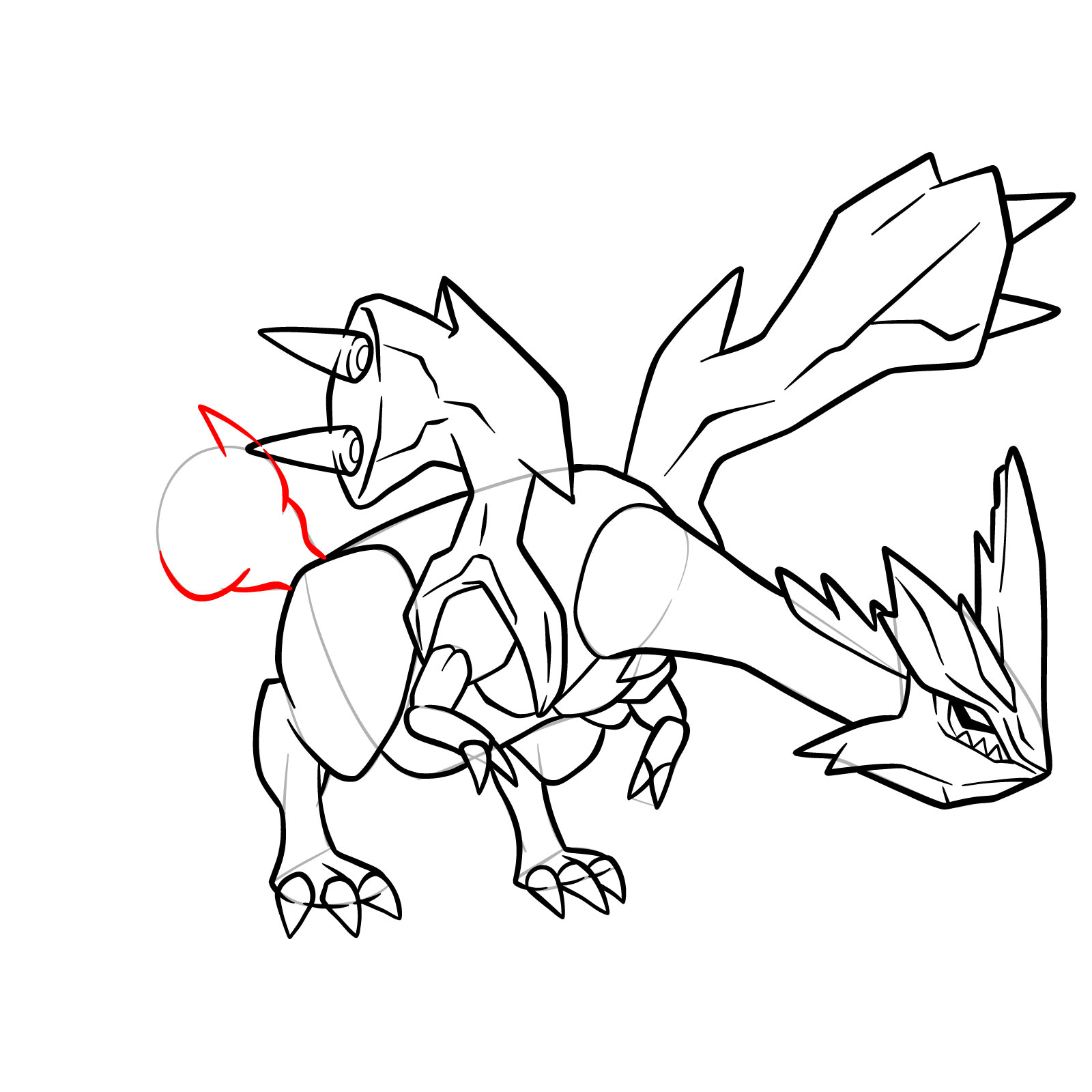 Mastering how to draw Kyurem, or any legendary Pokémon, is a rewarding journey. By following this guide, you're not just sketching lines but bringing a legendary tale to life. If you found this tutorial helpful and wish to support more content like this, consider donating. Your kind contributions not only fuel my passion but also allow you to suggest topics for future tutorials. Remember, your suggestions will be prioritized, making your voice integral to our artistic journey!
Let's stay connected! Feel free to follow on Facebook, Instagram, or Pinterest. And don't forget, sharing the guide with fellow enthusiasts helps spread the love for art and Pokémon!