Hey there, fellow art enthusiasts! Today we're going to learn how to draw one of the most enigmatic characters in the anime world – Kite from Hunter x Hunter. With his stoic yet caring personality and unique facial features, drawing Kite is a challenging yet fulfilling experience. So grab your pencils, erasers, and paper, and let's get started!
About the character
Kite, a Hunter and Ging Freecss' student, is known for his stern and stoic demeanor. Despite his occasionally blunt attitude, he is actually caring and fond of both people and animals. He never hesitates, even when he has to take a life, and will always do what needs to be done. With his inverted triangle-shaped face, hooked nose, and flowing white hair, Kite has a unique appearance that sets him apart from other anime characters.
Step-by-step guide to drawing Kite's face
Before we dive into the drawing guide, there are a few things you should keep in mind. Firstly, always start with light strokes and build up the darker tones gradually. Secondly, practice makes perfect, so don't be afraid to make mistakes. Lastly, have fun with it! Drawing is all about letting your creativity run wild.
Step 1: Start by drawing the basic outline of Kite's face, using light, simple lines.
Step 2: Add details like his big, roundish-almond eyes, hooked nose, and pointy chin. Don't forget to add his long flowing hair too!
Step 3: Lastly, add any final details, such as his peaked cap, a shirt with a turtleneck. And voila! You've successfully drawn Kite.
Step 4: (optional) Once you have the outline and details, it's time to add shading and texture. Start with the lighter tones and gradually build up to the darker ones.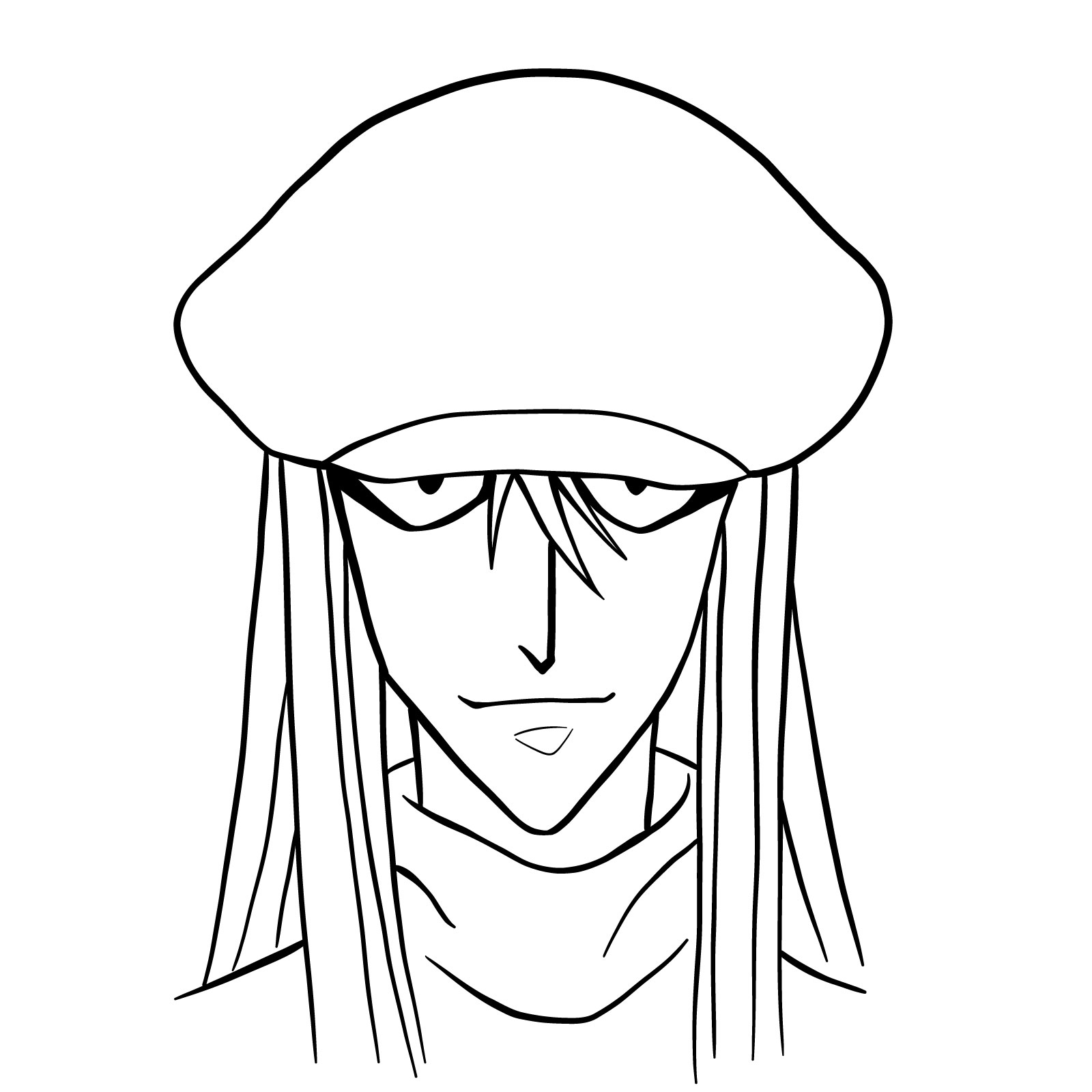 If you're a fan of Hunter x Hunter, then you'll love our other character drawing guides. From the lovable Gon to the intimidating Hisoka, there's a character for everyone. And if you've enjoyed this tutorial, then consider supporting us on Buy Me a Coffee. Your support helps us continue to create more art guides and content for you to enjoy.
Conclusion: Drawing Kite may seem daunting, but with our step-by-step guide, you can become an expert in no time. Remember to take it slow, practice often, and most importantly, have fun with it. And if you're looking for more anime character drawing guides, be sure to check out our other tutorials. So go forth, fellow artists, and create some amazing artwork!