Welcome, aspiring artists! Are you ready to unleash your inner magic and learn how to draw Ultear Milkovich from Fairy Tail? Look no further because we've got you covered. In this guide, we'll take a deep dive into Ultear's appearance, personality, and provide you with expert tips on how to bring her to life on paper. So grab your pencils, paper, and let's get started!
Ultear Milkovich: A Manipulative Mage With a Troubled Past
Ultear Milkovich is a former member of Grimoire Heart, where she was the leader of the Seven Kin of Purgatory. She has a pale complexion, dark purple hair, and brown eyes (red in the anime). Her hair is styled differently at times, but she usually wears a revealing striped dress. In combat, she wears a tight fitting battle suit with gold patterns, a matching white headband, and black sleeves with gray wrist-guards. Ultear is also known for her Lacrima, which she can produce from her wrist-guards. Oh, and did we mention she has a rather voluptuous figure? wink wink
How to Draw Ultear Milkovich: a Step-by-Step Guide
Now that you know about Ultear's appearance, let's get to the good stuff – how to draw her! Here are a few tips to get you started:
Start with a basic sketch of her body, keeping her proportions in mind.
Add her facial features, such as her eyes, nose, and mouth.
Once you have the basic sketch down, start adding in the details such as her clothing and accessories.
Shade in your drawing to add depth and dimension.
Finally, don't forget to sign your masterpiece with pride!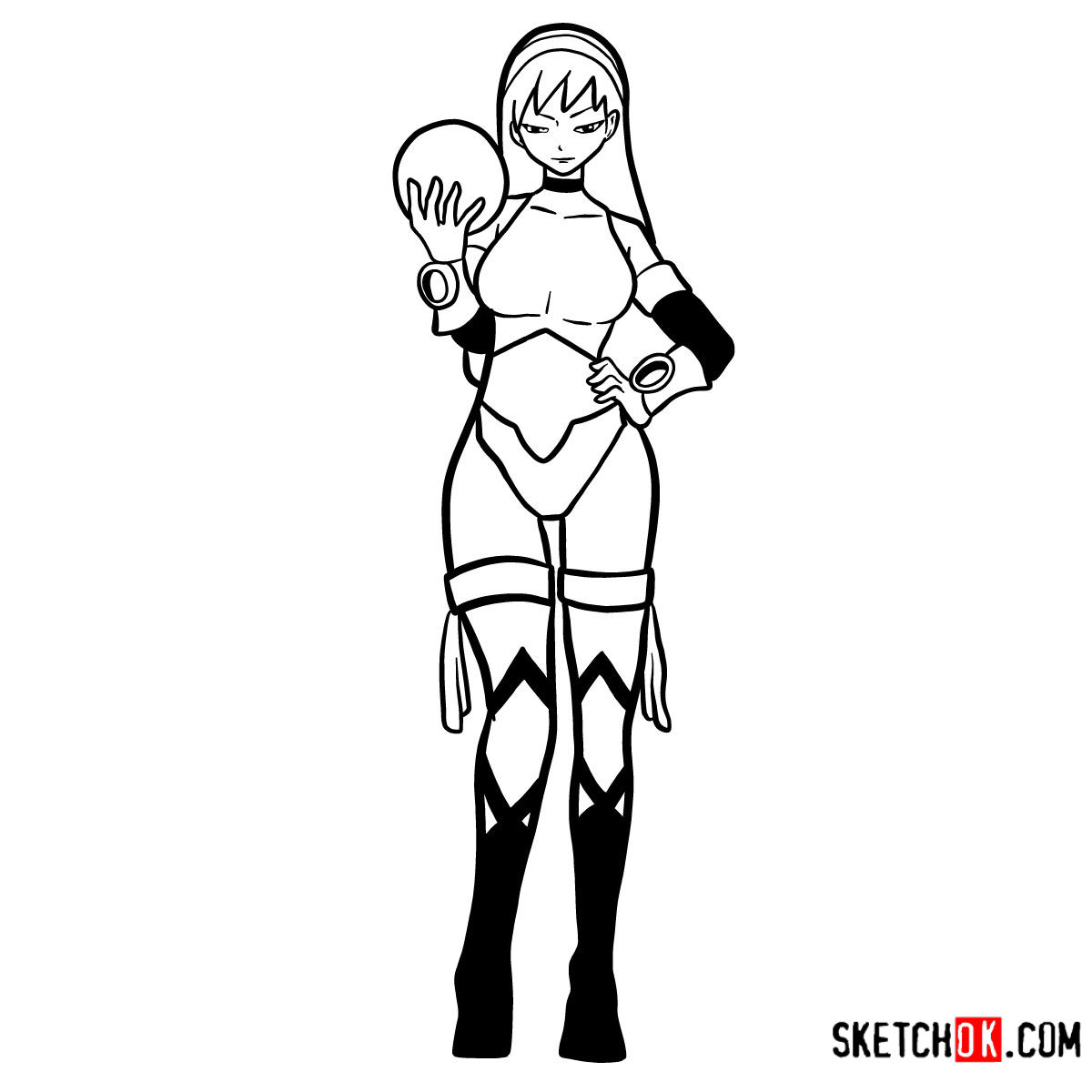 Other Characters to Draw: Expand Your Artistic Horizons!
Now that you've mastered Ultear, why not try your hand at drawing some other characters from the Fairy Tail series? How about the fire-breathing Natsu or the powerful wizard Erza? Or if you want to venture outside of the series, why not try drawing characters from other similar topics, like Naruto or Fullmetal Alchemist? The possibilities are endless, and with our guide, you'll be drawing like a pro in no time!
Congratulations, you've made it to the end of our Ultear Milkovich drawing guide! We hope you found our tips and tricks helpful, and that you've created a masterpiece worthy of showing off to your friends. And if you want to show your support for our blog, why not buy us a coffee? Your support means the world to us, and it helps us keep creating content like this. So keep on drawing, keep on creating, and remember to always let your magic shine through!