From Cat Whiskers to Cosmic Might: Drawing Bills
Ever been intrigued by the mystique and allure of Dragon Ball's mighty characters? The finesse, the power, the unique designs – they're a treat to both the eyes and the sketch pad. In this tutorial, we're focusing on one such enigmatic character – Bills, the God of Destruction. Let's embark on an artistic journey of how to draw Bills and bring this celestial antagonist to life.
The Enigma of Bills: Key Sketch Points
Facial Structure: Sharp, angular, and feline. Those large pointed ears similar to Cornish Rex and sphynx cats are a signature.
Attire: Rich Egyptian-looking attire predominantly in black, blue, and gold, adorned with white and orange diamond motifs.
Stature: Lean and slender. His svelte silhouette exudes a commanding presence.
Expressions: A plethora of them! From playful feline smirks to intimidating stares of a God.
If you're a fan of Dragon Ball's extensive character roster, why not try sketching Goku Super Saiyan God or Vegeta after Bills? Their designs can make a captivating sketch.
The SketchOk Way: Understanding Our Guide
This guide, structured in 37 detailed steps, is tailored to walk you through every nuance of sketching Bills. Here's a breakdown of our color-coded system:
Red Color:

Indicates the current step. Your immediate focus!

Black Color:

Represents the lines drawn in previous steps.

Grey Color:

Denotes the basic proportions sketch. Remember, the initial 3 steps revolve around this!
Once you've faithfully followed all the steps, you can choose to ink your sketch. But be patient! Wait for the ink to dry thoroughly before gently erasing the underlying pencil sketch. This ensures that your artwork remains crisp and smudge-free.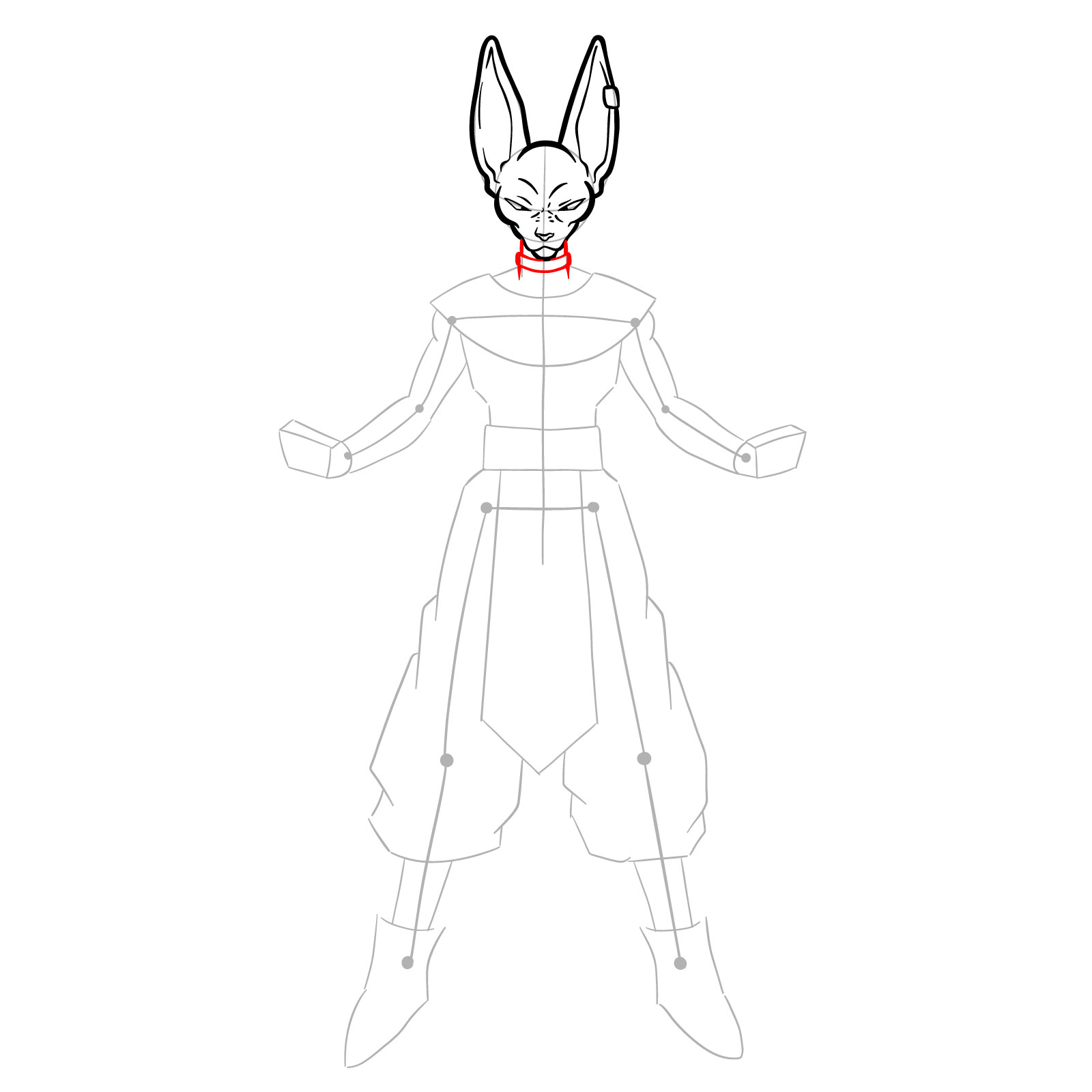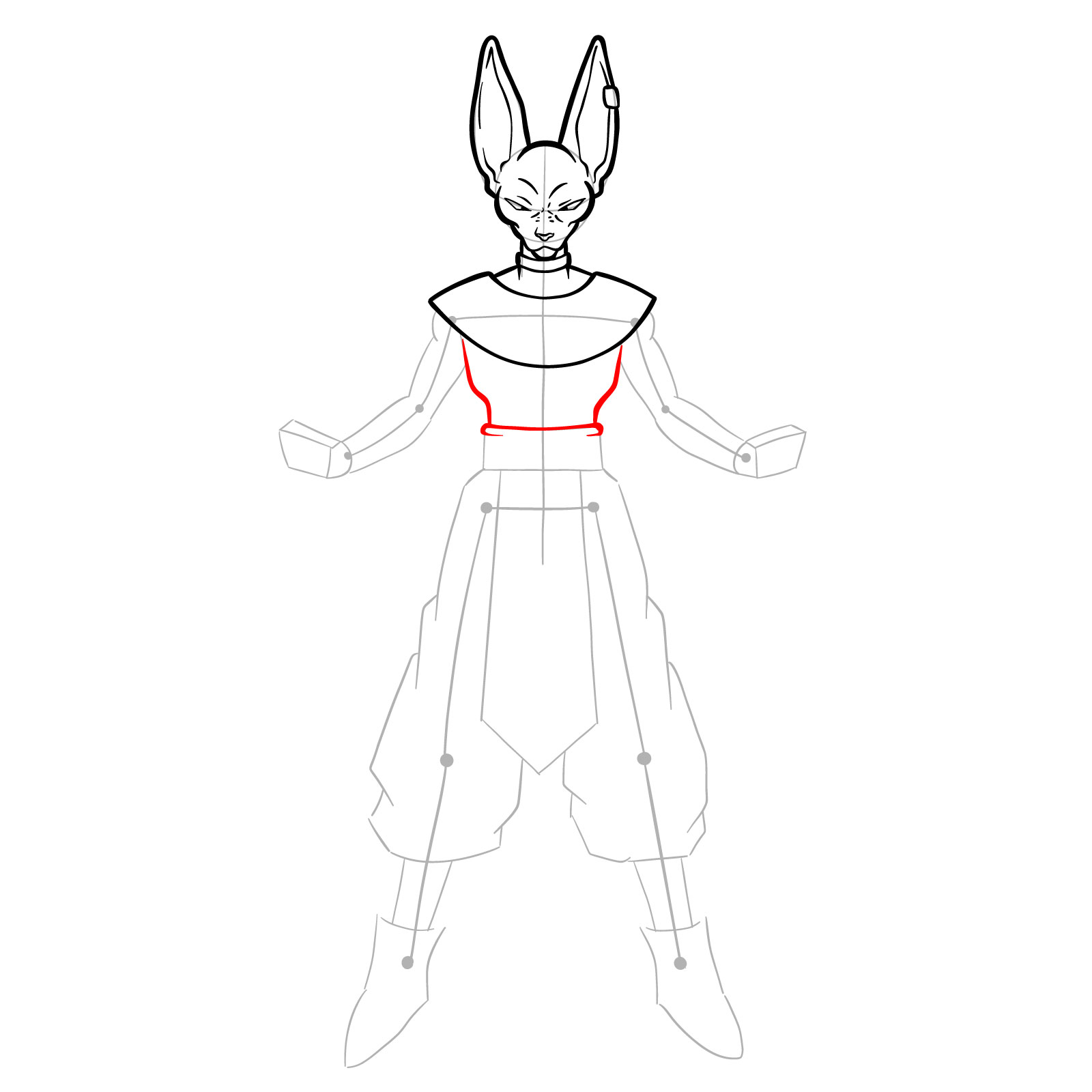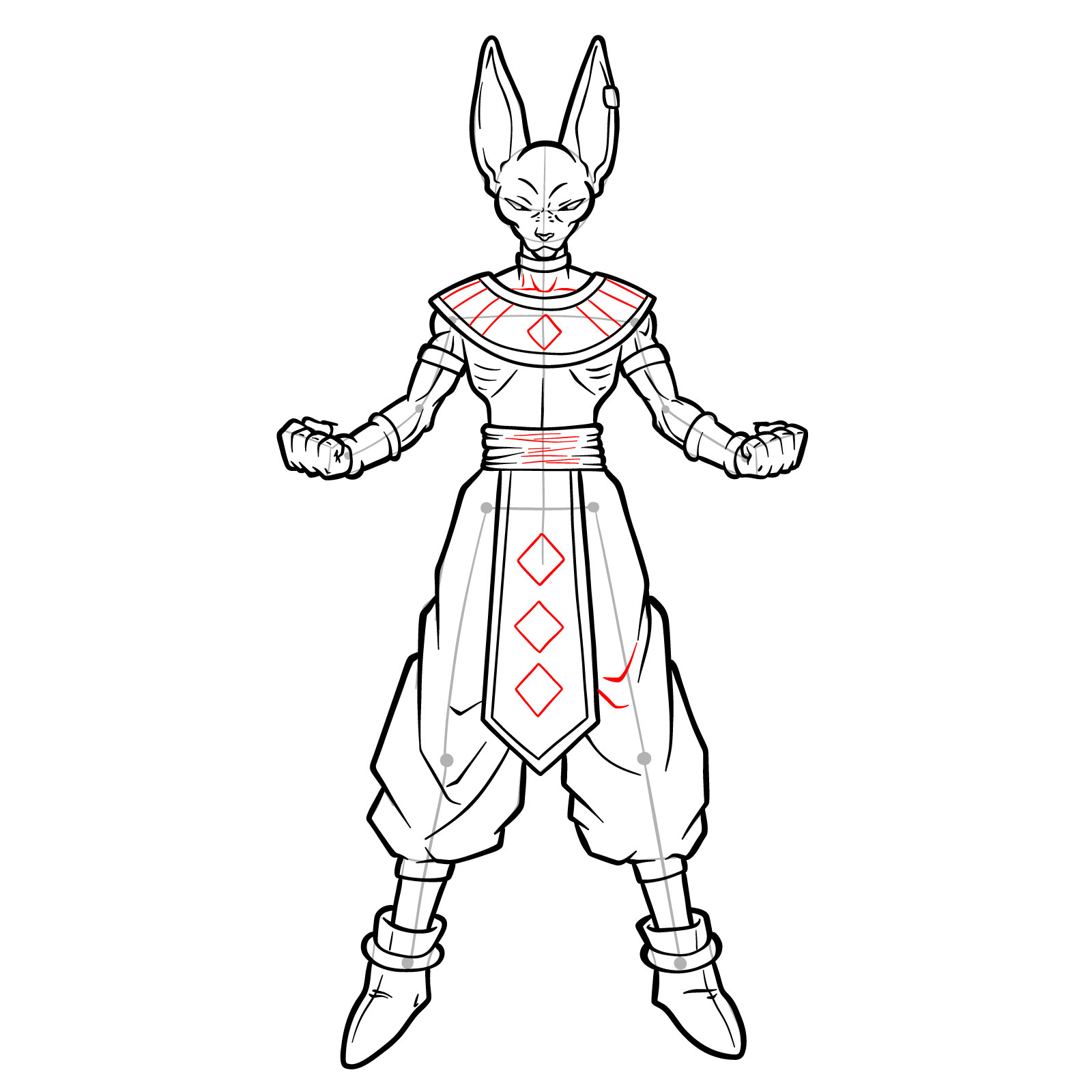 Sketching Bills: Clearing Your Doubts
How can I sketch Bills' Egyptian attire accurately?
Focus on geometric patterns. Start with broader shapes and then delve into the details. The intricate diamond decorations can be drawn using a stencil or free hand for a more organic look.
Any tips on capturing his playful yet powerful demeanor?
Facial expressions are key! Practice drawing different feline expressions to grasp the essence of Bills. His eyes – intense yet whimsical – are the window to his playful yet potent persona.
Embarking on this journey and learning how to draw Bills from Dragon Ball with us has hopefully been as rewarding for you as it was for us to create. Your sketches breathe life into the characters we all adore.
If you found value in this guide, consider donating. Your contributions not only keep the SketchOk dream alive but also help in curating more of such detailed free drawing guides. By donating, you become a pivotal part of our creative process, suggesting ideas for new tutorials, and much more!
Spread the artistic love! Share this guide on Facebook, Instagram, and Pinterest. Let's create a universe of artists, one sketch at a time.