If you've ever dreamed of owning a 2020 Toyota GR Supra A90 MK 5, why not start by drawing one? We may not be able to hand you the keys, but we can certainly help you create a stunning sketch of this thrilling sports car. So, let's put the pedal to the paper and embark on an artistic journey that will leave you feeling like a master illustrator in no time.
The GR Supra A90 MK 5: A Tribute to Its Illustrious Lineage
The 2020 Toyota GR Supra A90 MK 5 is a modern marvel, expertly blending sleek lines, a bold design, and a powerhouse under the hood. As the fifth-generation Supra, it carries the legacy of its predecessors, including the beloved MK4 Supra, which gained cult status among car enthusiasts and the tuner community alike. The A90 MK 5 stands on the shoulders of its ancestors, such as the stylish MK3 and the iconic MK2, while proudly forging its own path in the automotive world.
This latest iteration of the Supra family is a true testament to Toyota's commitment to automotive excellence. The 2020 GR Supra A90 MK 5 encapsulates the essence of its lineage while introducing contemporary design elements and advanced engineering, striking a perfect balance between performance and style. With its captivating aesthetics and legendary performance, it's no wonder the GR Supra A90 MK 5 has captured the hearts of car enthusiasts worldwide, continuing the proud tradition of the Supra name.
Sketching Success: Tips for Drawing the 2020 Toyota GR Supra A90 MK 5
Before we unleash our creativity on the 2020 Toyota GR Supra A90 MK 5, let's review some essential sketching tips that will help ensure your drawing is both accurate and captivating:
Start with light, fluid strokes to establish the foundation of your drawing.
Break the vehicle down into simple geometric shapes for easy rendering.
Use reference images to ensure accuracy in proportions and details.
Gradually refine your sketch, adding in key features like headlights, wheels, and the iconic Toyota emblem.
Embrace the process, and remember that practice makes perfect!
Step-by-Step: Drawing the 2020 Toyota GR Supra A90 MK 5
With these tips in mind, it's time to buckle up and dive into drawing the exhilarating 2020 Toyota GR Supra A90 MK 5:
Laying the Foundation: Begin by sketching the basic shapes and lines that will form the body of the GR Supra.
Adding the Details: Gradually refine your drawing by incorporating features like the distinctive headlights, aggressive front grille, and streamlined side mirrors.
Shaping the Wheels: Draw the wheels and tires, ensuring they're proportionate to the body of the car.
Fine-Tuning: Erase any unnecessary lines and add shading to give your drawing depth and dimension.
Sign and Share: Proudly sign your masterpiece, and don't hesitate to share your work with fellow artists and Supra lovers!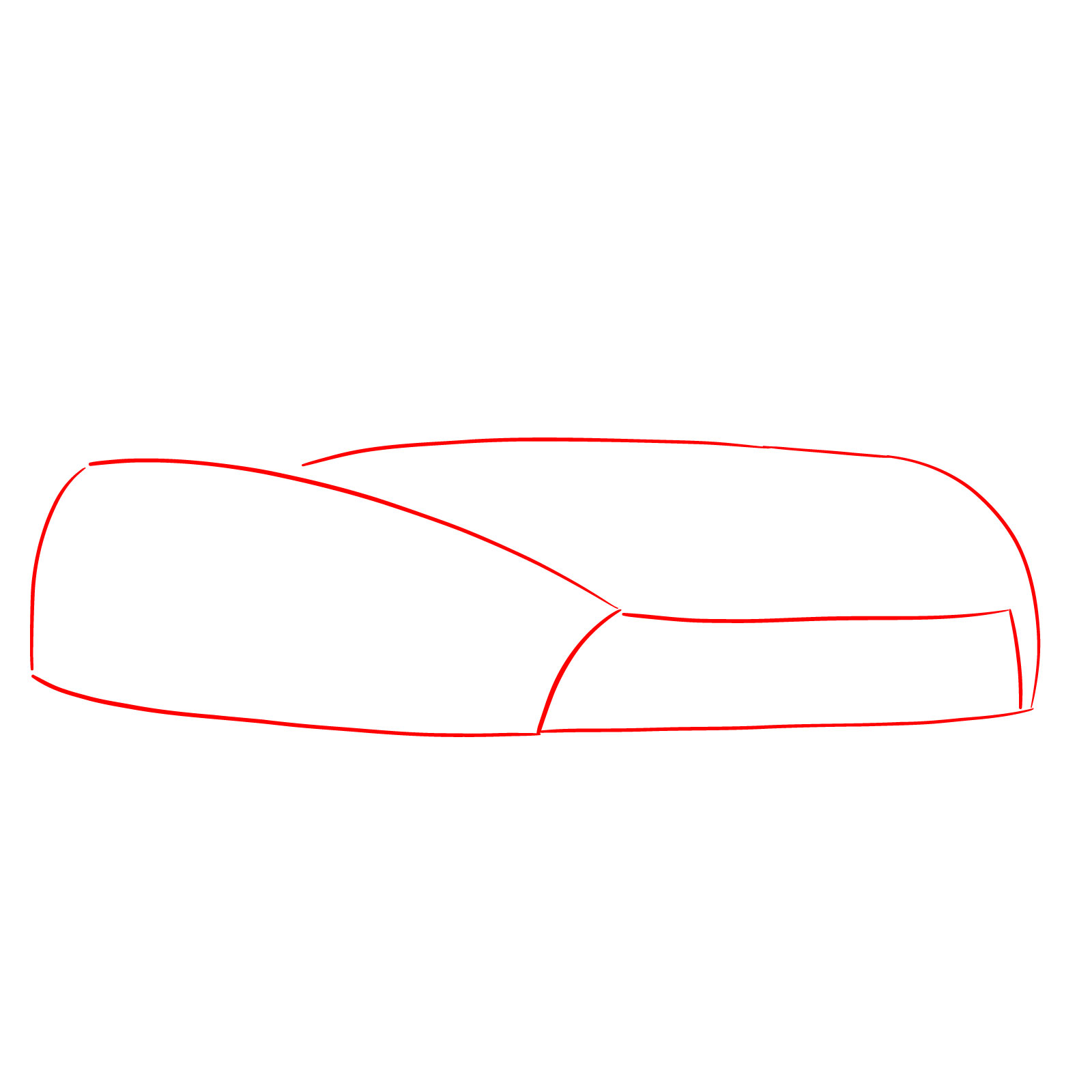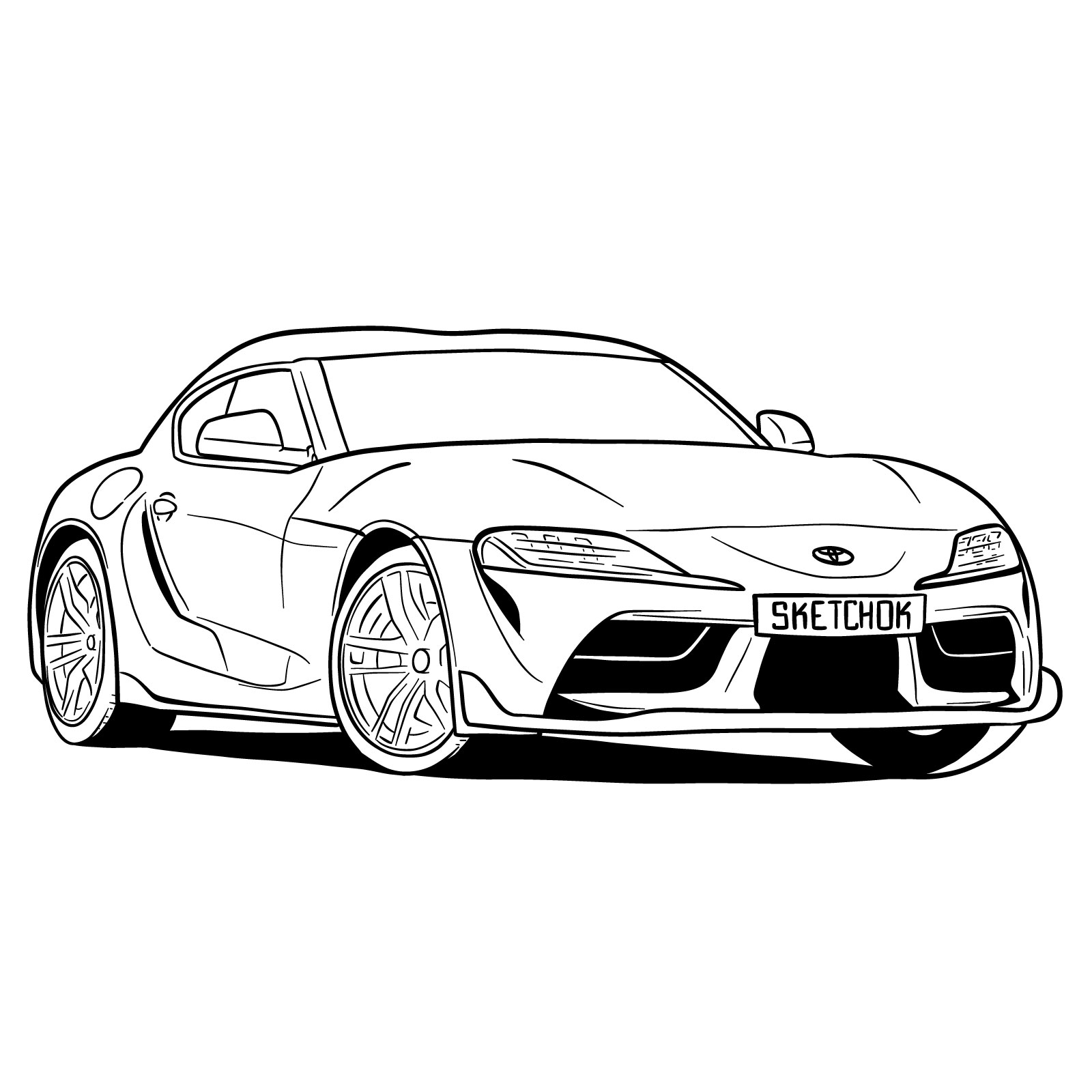 Conclusion: Embracing Your Artistic Growth and the Supra Legacy
As you gaze upon your completed 2020 Toyota GR Supra A90 MK 5 sketch, take a moment to appreciate the progress you've made in honing your artistic skills and the rich heritage of the Supra line that you've captured on paper. Remember, the journey to artistic mastery is one of patience, persistence, and passion.
Your support means the world to me as I continue to create informative and inspiring content for aspiring artists like yourself. If you've found value in this guide and would like to contribute to my artistic journey, please consider supporting me through a Buy Me a Coffee platform. Your contributions enable me to dedicate more time and resources to creating quality content, providing you with the tools and insights necessary to elevate your art.
As you continue your exploration of the captivating world of automotive sketching, be sure to embrace both the challenges and triumphs that come with mastering this intricate and rewarding art form. Keep pushing the boundaries of your creativity, and never stop striving for excellence in your craft. Happy drawing!