Are you a fan of the spine-chilling Vs. Sonic.Exe FNF mod and its captivating characters? If you're looking to expand your artistic skills by drawing one of the most haunting characters in the game, then you're in the right place. In this guide, we will teach you how to draw Soul Tails, the eerie and captivating version of Miles "Tails" Prower, who has succumbed to the dark forces of Sonic.EXE.
In the Vs. Sonic.Exe FNF mod, Soul Tails is summoned by the sinister Sonic.EXE to challenge the ever-charming Boyfriend. Soul Tails' appearance is a stark contrast to the original Tails we know and love, with a darker, more unsettling presence. From his gray fur to the disturbingly empty eye sockets dripping with blood, Soul Tails is a character that is sure to captivate any artist looking for a challenge.
Tips to Draw Soul Tails Flawlessly
Before you begin sketching Soul Tails, it's essential to set yourself up for success with these helpful tips:
Use simple shapes: Start your drawing by creating the basic structure of Soul Tails using simple shapes like circles and lines.
Focus on proportions: Ensure that the size and placement of Soul Tails' features are accurate by measuring and comparing them to each other.
Add details gradually: Once you have the basic structure, begin adding details to Soul Tails' appearance, including his eerie facial features and torn limbs.
Practice patience: Allow yourself to make adjustments as you go, and remember that practice makes perfect!
Step-by-Step Guide to Drawing Soul Tails
Now that you have a solid foundation and tips to guide you, it's time to embark on the thrilling journey of drawing Soul Tails from the Vs. Sonic.Exe FNF mod. Follow the step-by-step instructions provided in the main guide and watch as your sketch takes shape, capturing the essence of this fascinating character.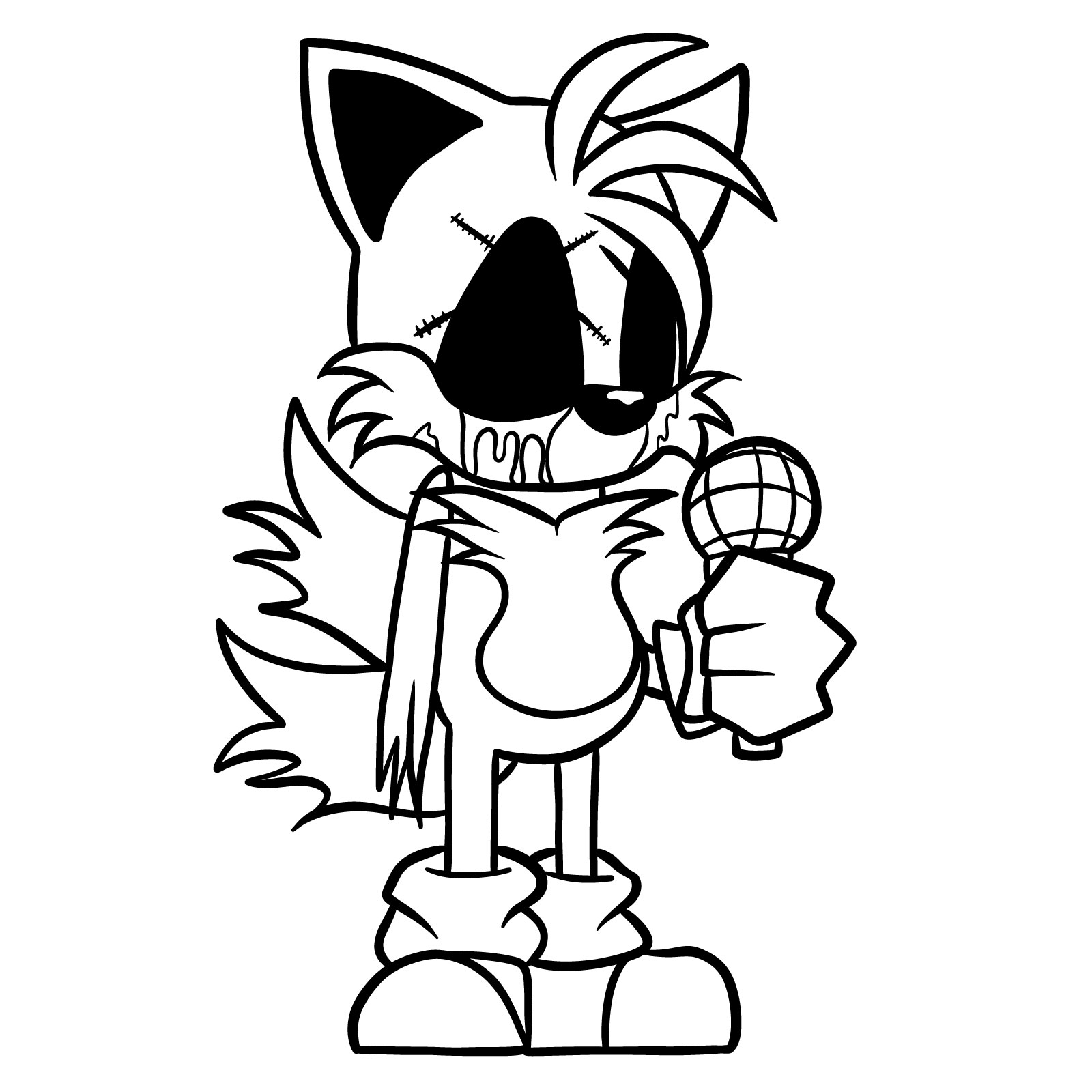 Conclusion: Show Off Your Spooky Sketching Skills
Congratulations! By following this guide, you've successfully learned how to draw Soul Tails from the Vs. Sonic.Exe FNF mod. You've not only expanded your artistic repertoire but also delved into the world of Vs. Sonic.Exe, bringing to life one of its most intriguing characters. Don't stop with Soul Tails; continue honing your skills by drawing other characters like Soul Robotnik, Soul Knuckles, or even the original Tails.
If you enjoyed this drawing guide and would like to support our work, consider buying us a coffee at Buy Me a Coffee. Your support helps us create more guides and tutorials for aspiring artists like you. Keep practicing, stay creative, and most importantly, have fun!