Hello everyone! Today I am going to show you how to draw Gospel Sarvente from the FNF game mod. Sarvente is a very cool and unique design, and I'm sure many of you will enjoy drawing her. Let's get started!
Step-by-step drawing guide of Gospel Sarvente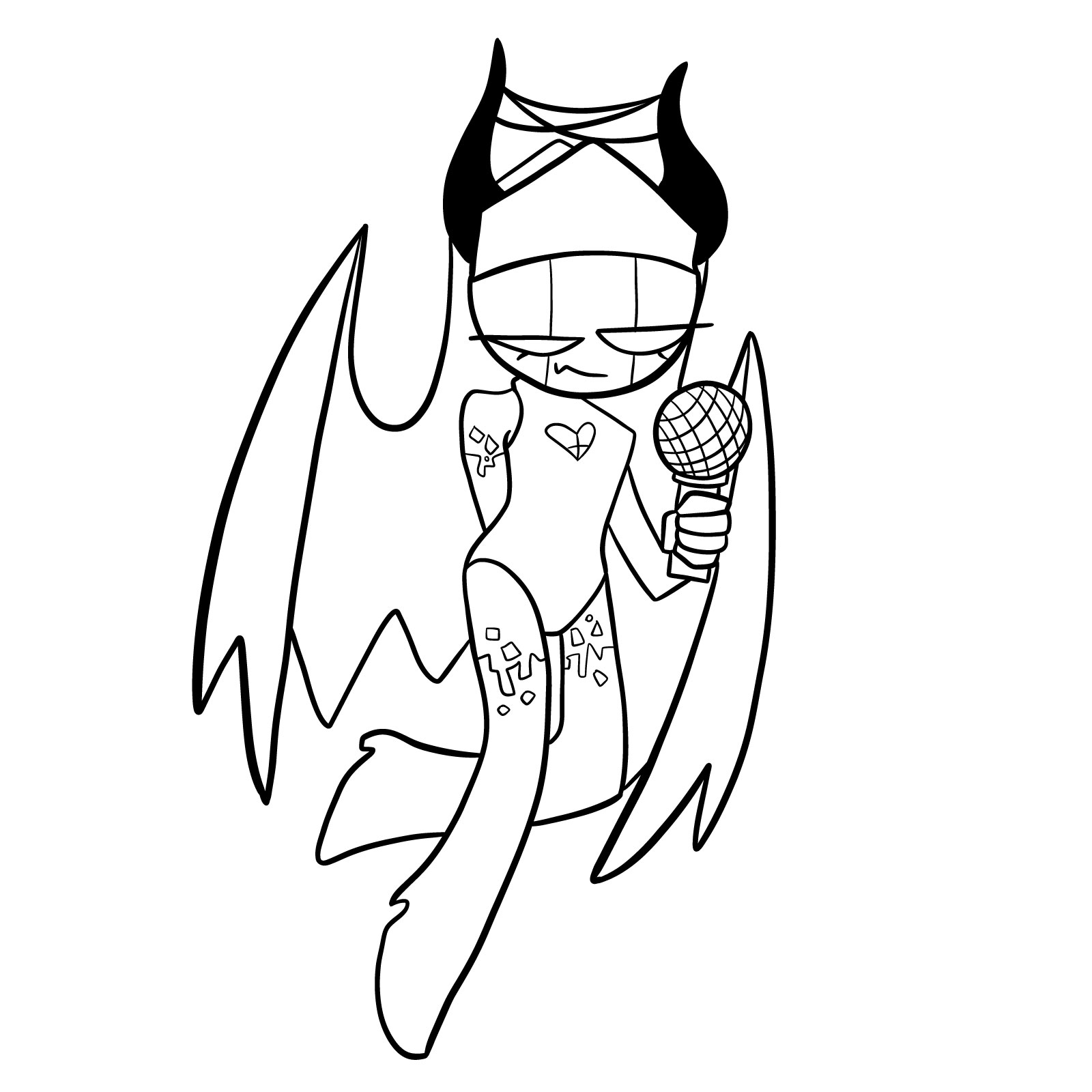 So there you have it! Our step-by-step guide on how to draw Gospel Sarvente from Mid-Fight Masses FNF. We hope you enjoyed following along and that this character becomes one of your favourites too. What other characters would you like us to cover in future tutorials? Let us know in the comments below.