Welcome, fellow artists and enthusiasts! In this step-by-step tutorial, we'll be learning how to draw Confused Bob to life on canvas.
Appearance and Story: Unveiling the Quirky Persona of Bob
Before we delve into the drawing process, let's take a moment to appreciate the appearance and backstory of Bob. This character, created by AmorAltra and animated by TheMaskedChris, originates from a mod that intertwines the worlds of Minecraft and Friday Night Funkin'. Confused Bob, along with Bosip, finds themselves trapped in Friday Night Funkin' and must face Boyfriend and Girlfriend in an epic rap battle to find their way back.
With his blue hair, apricot skin, and tongueless blue mouth, he's a distinctive figure. Sporting a yellow long-sleeved shirt adorned with a blue "B" symbol, a white collar, dark grey long-legged jeans, and stylish orange and white trainers, Confused Bob carries his trusty mic in his left hand, ready to drop some beats.
Materials and Tools: Equipping Yourself for the Artistic Journey
Before we dive into drawing Confused Bob, let's ensure we have the right tools at our disposal. Here's a list of recommended materials:
Drawing paper
Sketching pencils
Eraser
Sharpener
Fine-tipped black ink pen
Remember, these are just recommendations, and you can adapt the tools based on your personal preference and artistic style. Now that we're all set, let's dive into the step-by-step drawing guide!
Step-by-Step Drawing Guide: Capturing Confused Bob's Essence
Get ready to bring Confused Bob to life on your canvas! Our step-by-step guide will help you navigate through the drawing process. The guide consists of several parts, each focusing on a specific aspect of the drawing. As you follow along, remember that the red color indicates the current drawing step, the grey color represents the basic proportions sketch, and the black color signifies previously drawn lines. Let's begin: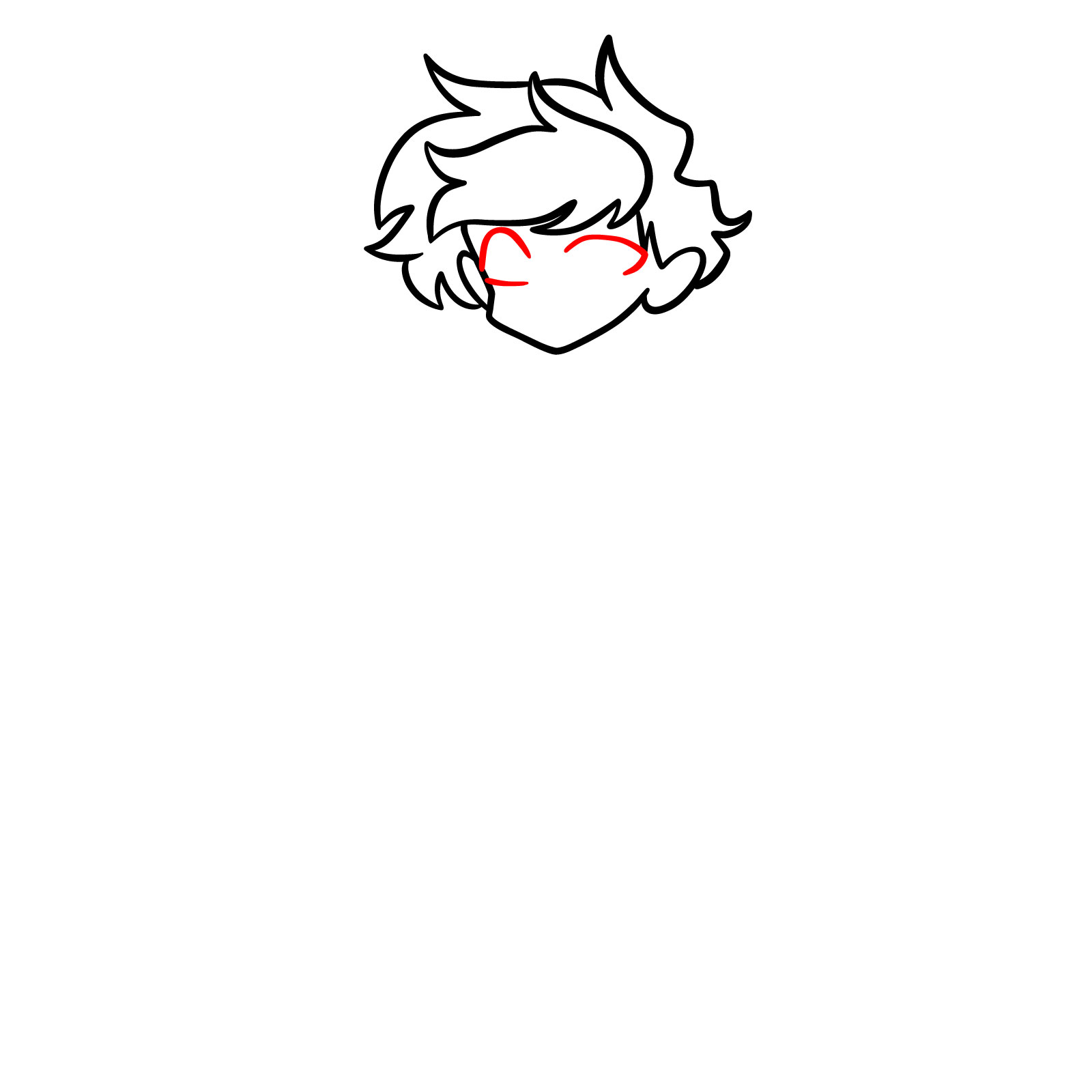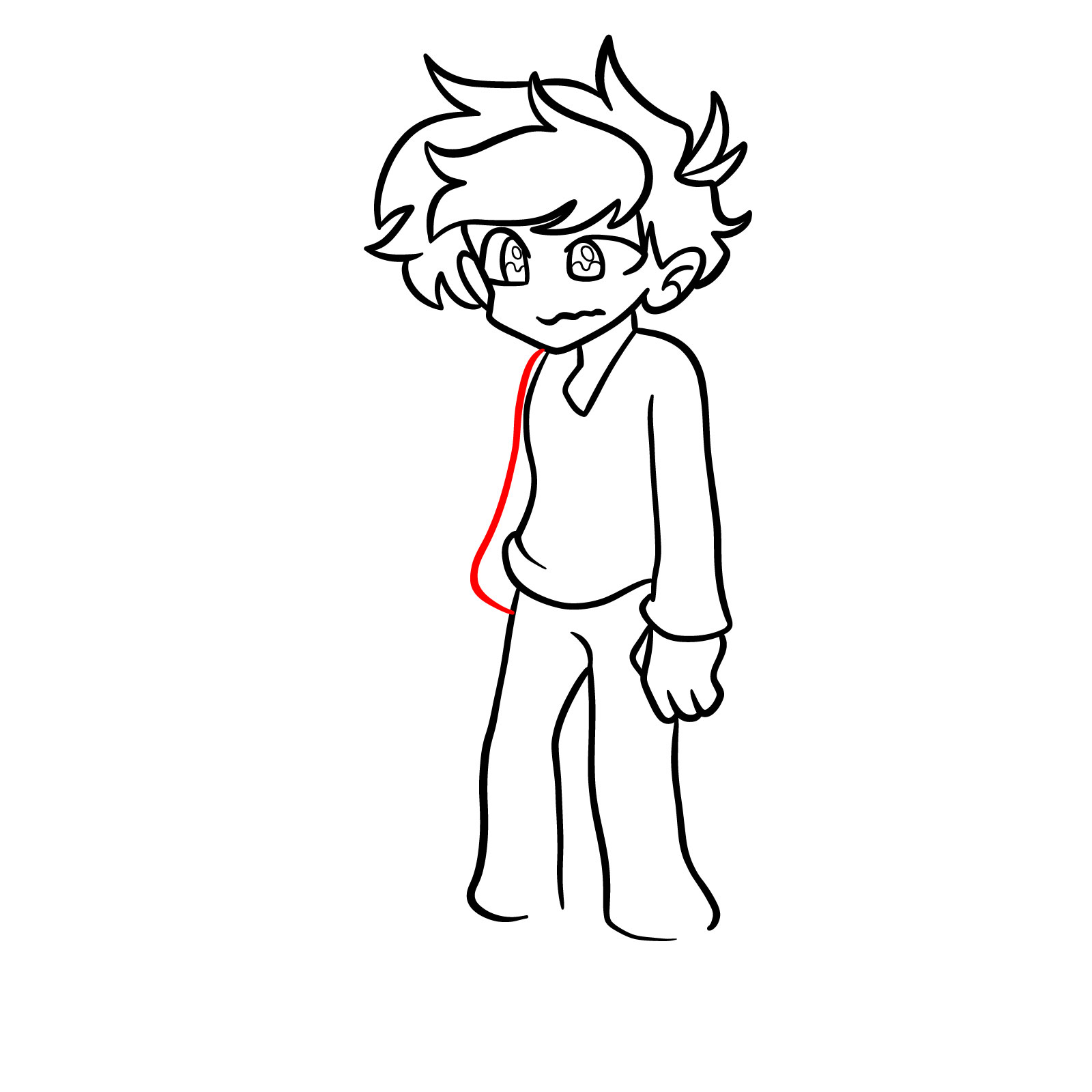 Exercises and Techniques: Elevate Your Artistic Skills
Ready to take your drawing abilities to the next level? Here are ten exercises and techniques to help you refine your artistry:
Gesture drawing to capture movement and energy
Value shading to create depth and contrast
Contour drawing to enhance your observational skills
Exploring different perspectives for dynamic compositions
Experimenting with different line weights to add variety
Using cross-hatching for texture and shading effects
Practicing proportion and anatomy with figure studies
Working with negative space to enhance composition
Creating a color study to understand color relationships
Using references to learn from other artists' techniques
By incorporating these exercises and techniques into your practice routine, you'll witness significant growth in your artistic abilities.
Congratulations on completing this step-by-step tutorial on how to draw Confused Bob from Vs. Bob and Bosip! Remember, drawing is not only about following specific steps but also about expressing your unique artistic voice. Continue to practice, explore different characters, and push your boundaries. Share your artwork with us on our social media accounts and connect with fellow artists. We look forward to seeing your amazing creations!
If you enjoyed the tutorial, please consider supporting me by sharing the link to the guide and donating on Buy Me a Coffee to help me continue providing free drawing guides.
Stay connected with us:
Keep practicing, keep exploring, and keep creating art that inspires!