Are you a fan of the Scott Pilgrim graphic novel series and want to learn how to draw the protagonist himself? In this guide, we'll delve into the character's story, appearance, and personality, providing you with tips and advice on how to capture the essence of Scott Pilgrim in your drawings. This article will show you the step-by-step drawing process; along the way, it will help you understand the character better to create a unique representation.
A Brief Introduction to Scott Pilgrim
Scott Pilgrim is the main character from the graphic novel series "Scott Pilgrim" by Bryan Lee O'Malley. The series follows the life of the 23-year-old Canadian slacker and musician as he battles his way through his new girlfriend's seven evil exes. Scott's journey is filled with humor, action, and romance, making him an exciting and relatable character to draw.
Understanding Scott's Appearance
When drawing Scott Pilgrim, it's essential to understand his distinct appearance. Scott is known for his messy, spiky hair and casual attire, often seen wearing t-shirts, jeans, and sneakers. His facial features include thick eyebrows, big round eyes, and a slightly upturned nose. Pay attention to these details as they will help you capture Scott's likeness accurately.
Exploring Scott Pilgrim's Personality
His personality is a crucial aspect to consider when drawing. He's a complex character who can be lazy and selfish at times, but also caring and determined. His emotions often dictate his actions, making him an unpredictable and exciting character. To capture Scott's essence, try to depict his expressions and body language, reflecting his unique personality.
Tips and Advice for Drawing Scott Pilgrim
Here are some tips and advice for drawing Scott Pilgrim:
Study the art style of the graphic novel series to capture the unique visual aesthetic.
Focus on Scott's posture and body language to convey his personality.
Experiment with different facial expressions to showcase his emotions.
Optional – include iconic elements from the series, like the "1-up" icon or the pixelated swords, to make your drawing more recognizable.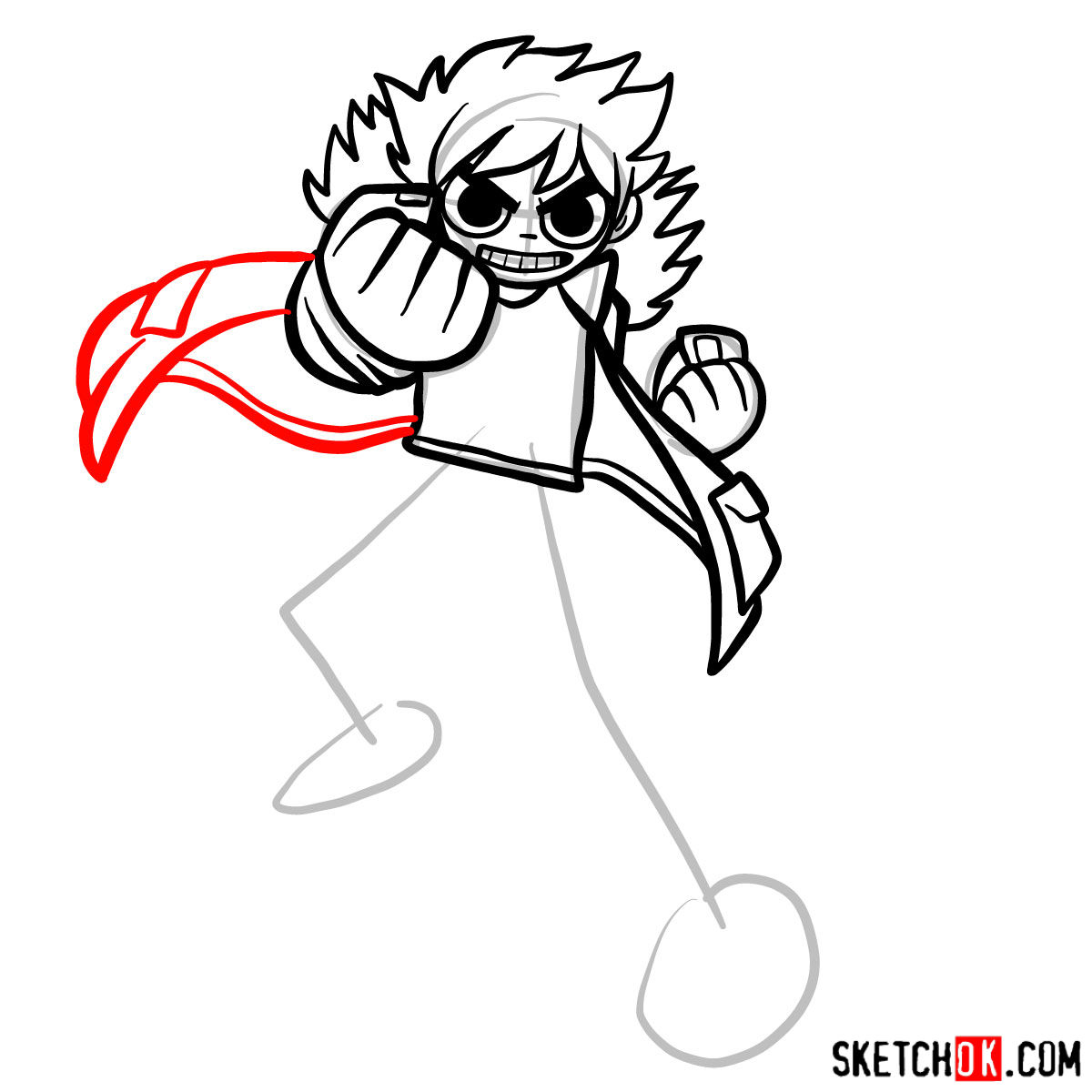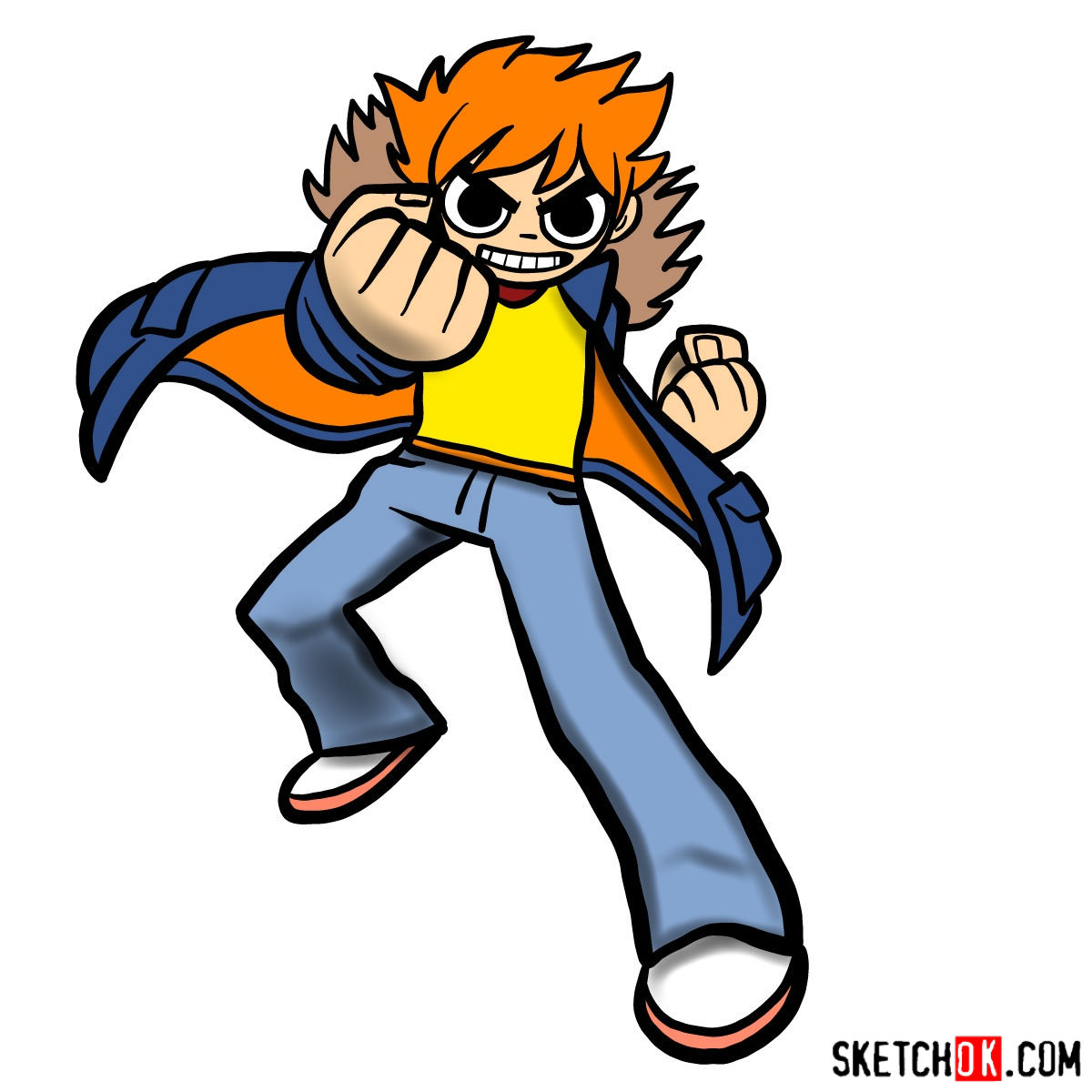 If you've enjoyed this guide on how to draw Scott Pilgrim and want to support the creation of more free drawing guides, consider donating through Buy Me a Coffee. Your contribution will help ensure that more free drawing guides are released regularly on the SketchOk website.
Drawing Scott Pilgrim can be an exciting experience for both beginners and experienced artists. By understanding his story, appearance, and personality, you'll be able to capture the essence of this iconic character in your artwork. Remember to study the art style of the graphic novel series, experiment with different facial expressions, and include other comic book characters and iconic elements to make your drawing stand out. With these tips and advice, you're well on your way to creating a unique and engaging representation of Scott Pilgrim.
FAQs
Q: What is the origin of Scott Pilgrim?

A: Scott Pilgrim is a graphic novel series created by Bryan Lee O'Malley, with the first volume published in 2004.

Q: What is the art style of the Scott Pilgrim graphic novel series?

A: The art style is influenced by manga and indie comics, featuring a unique visual aesthetic with bold lines, dynamic action, and expressive characters.