Spider-Gwen is a Marvel Comics superhero who first appeared in Edge of Spider-Verse #2 in 2014. She is an alternate version of Spider-Man who was bitten by a radioactive spider instead of Peter Parker. In this drawing guide, we will show you how to draw Spider-Gwen hanging on a web. You will need a piece of paper, a pencil, and an eraser. We will show you how to draw the basic shapes needed for Spider-Gwen's body and web. Then, we will show you how to add the details.
Note! The first thing you should do to make the drawing process much easier is to turn your piece of paper upside down. Then just follow the step-by-step instructions to draw Spider-Gwen. At the end, roll the paper back to its original position so that Gwen is upside down hanging on the web.
Step-by-step drawing guide of Spider-Gwen on a web
Let's start. Draw a vertical line that will divide the drawing into two parts and show us the direction in the web. Make a basic sketch for the head and shoulders. Then, roughly outline her arms and legs using simple shapes as it is shown in the images.
Outline the form of Gwen's head and draw big Spider Mask eyes.
Then, add the hood above her head. The process starts from drawing Spider-Gwen's neck.
It's time to add hands. In this part of our sketch, you also need to finish drawing the upper part of the body and the web wrapped around Gwen's hands and going down.
We're almost done with the main part of the drawing. We just have to finish drawing the legs.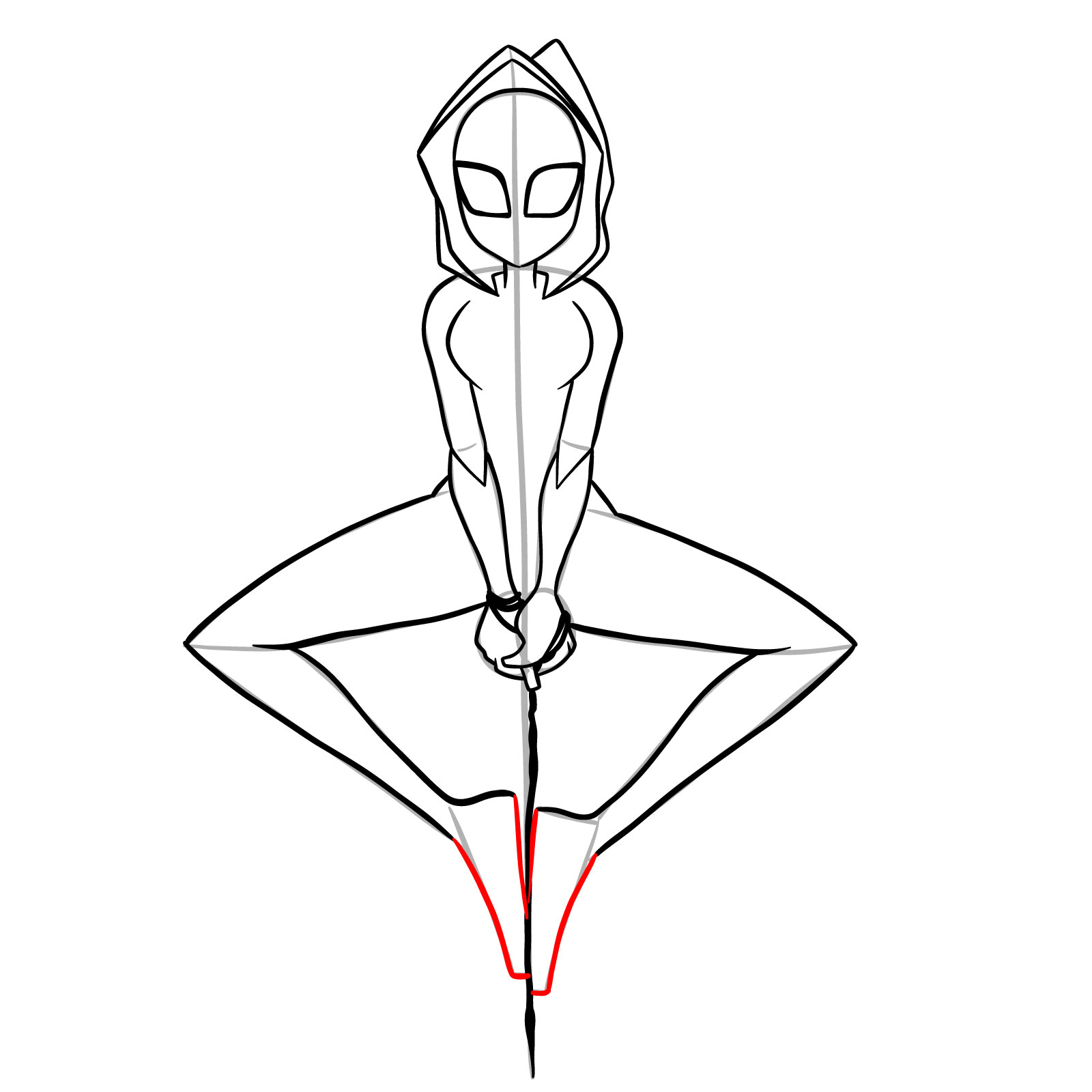 Now, it's time to add the details. Start with the costume parts and Gwen's footwear. Draw a spiderweb pattern on her arms and inner side of the hood.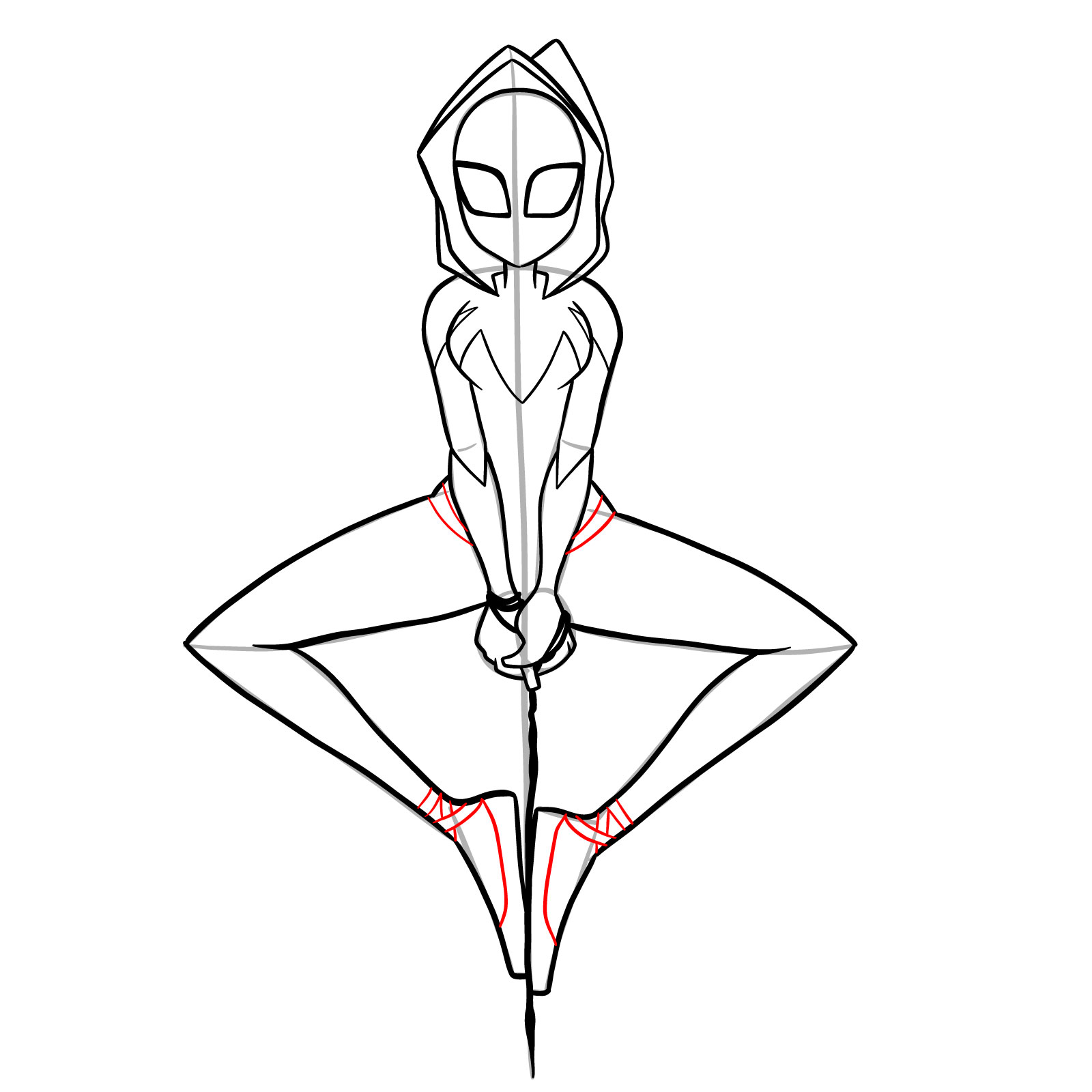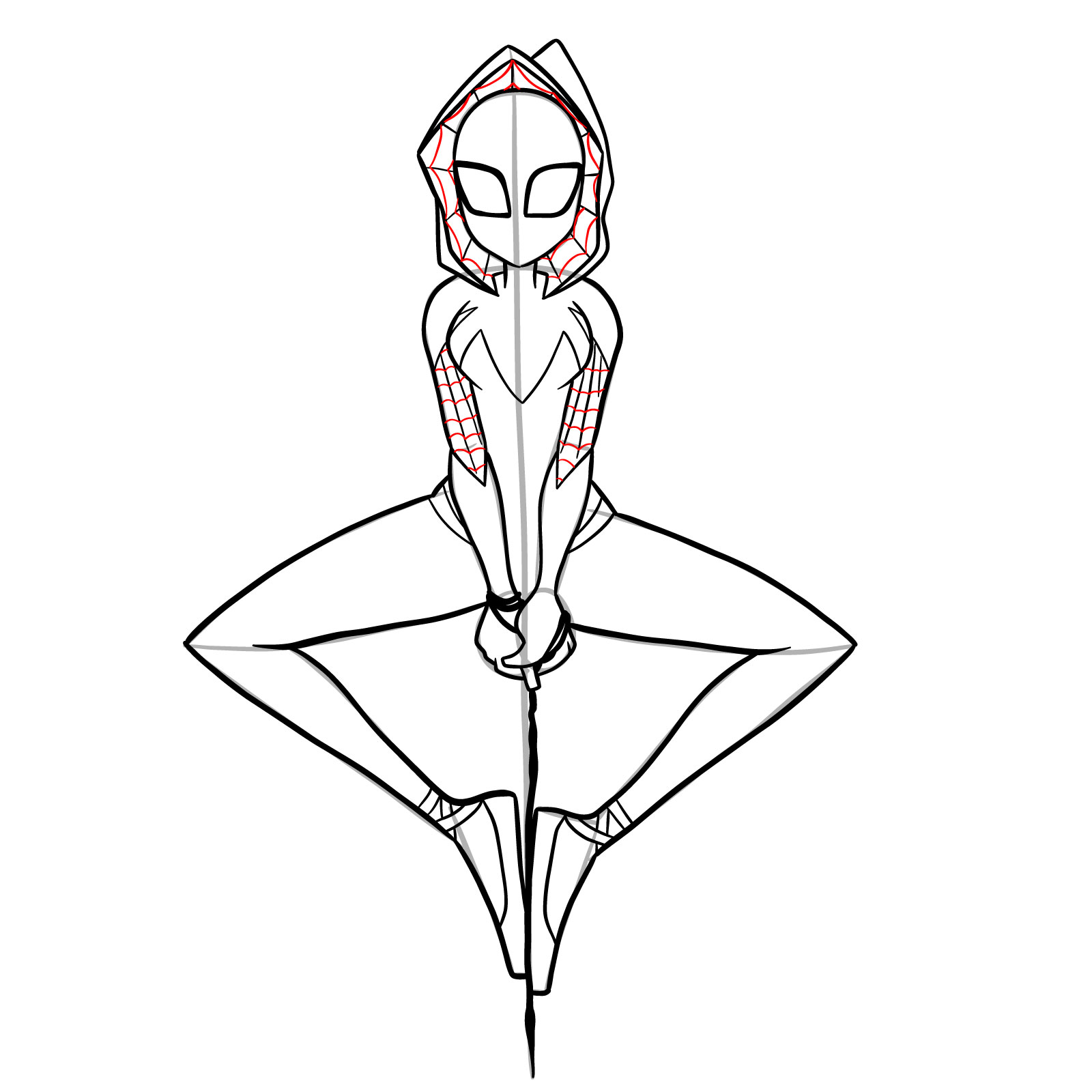 Optional: You can use the following images as reference to color the sketch of Spider-Gwen.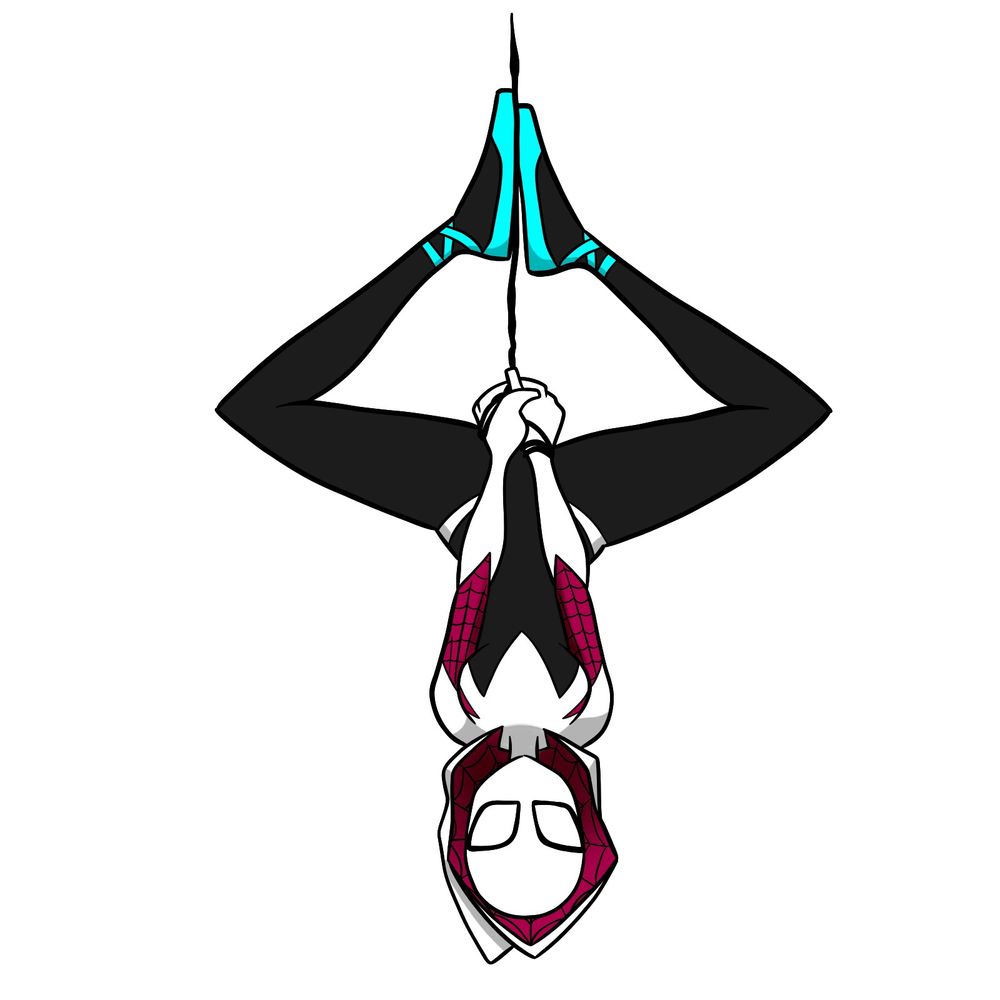 You're done! Spider-Gwen is ready to swing into action! Thanks for checking our How to Draw Spider-Gwen Hanging on a Web tutorial.