Welcome to our step-by-step guide on how to draw the lovable duo from the Hanna-Barbera universe, Yogi Bear and Boo-Boo. Not only will you learn to draw these fun characters, but you'll also delve into the art of animation and character design. Remember, every great artist starts somewhere!
Sketching Out the Characters: Yogi Bear and Boo-Boo
Both Yogi Bear and Boo-Boo are anthropomorphic bears with their distinct characteristics. Yogi, the mischievous and optimistic bear, often stands on his hind legs with a prominent collar around his neck. His friendly sidekick, Boo-Boo, is portrayed as a smaller bear, notably wearing a blue bow tie and always trying to steer Yogi from trouble.
As you sketch these characters, remember to capture their unique personalities. Think about their interactions with other characters like Ranger Smith or Huckleberry Hound. Incorporating these elements can give life and dynamic to your drawing.
Your Color-Coded Guide to Success
To help you in your drawing journey, our guide uses a simple color-coding system. Red Color: Represents the current step you should focus on. Black Color: Showcases the lines you have drawn in previous steps. Grey Color: Displays the basic sketch for proportion.
This tutorial consists of 16 steps, with the first one dedicated to sketching out basic proportions. In the last stage, you can choose to ink the sketch, which provides a professional finish to your artwork. However, wait for the ink to dry before gently erasing the pencil lines to avoid smudging. The final image serves as a color reference, allowing you to bring Yogi Bear and Boo-Boo to life!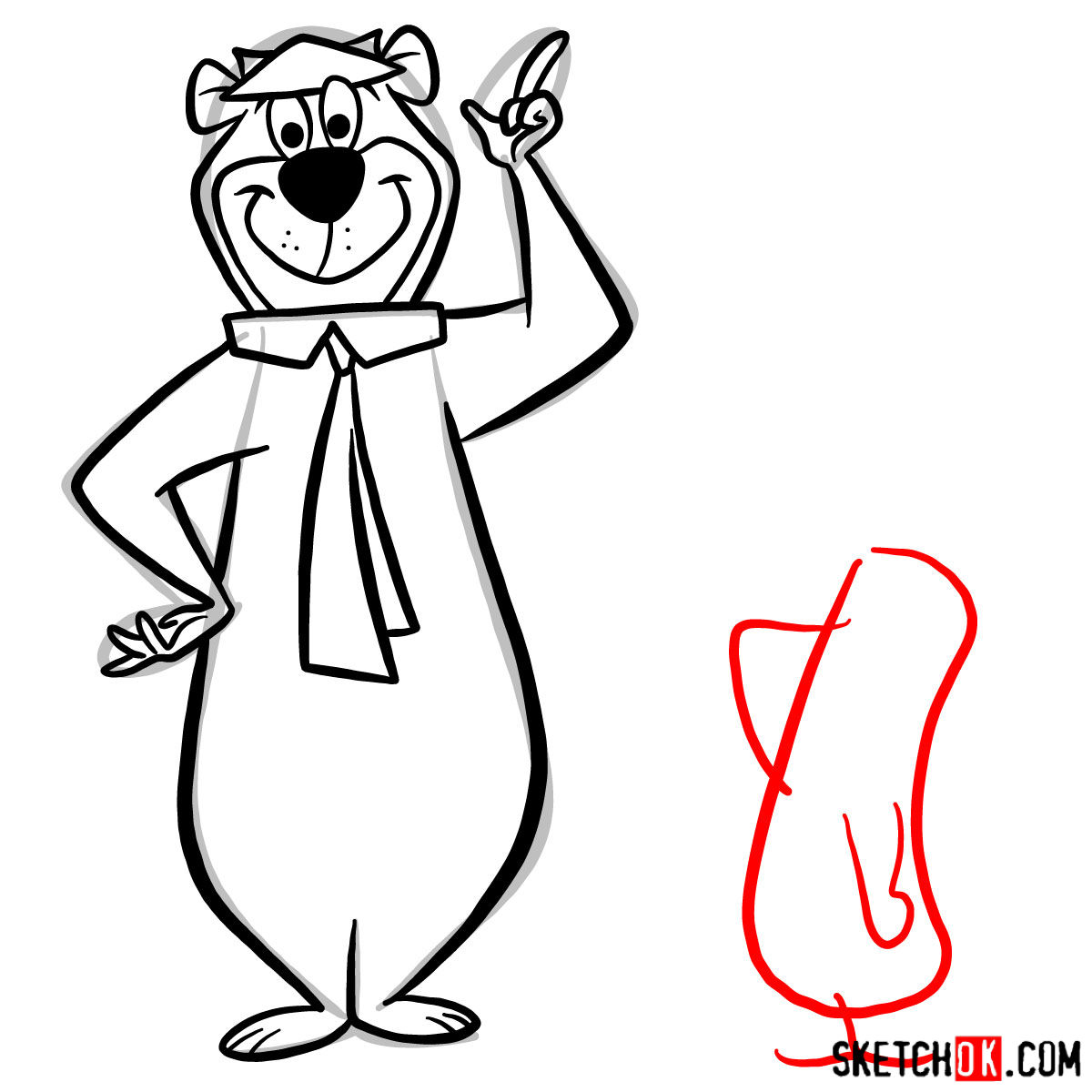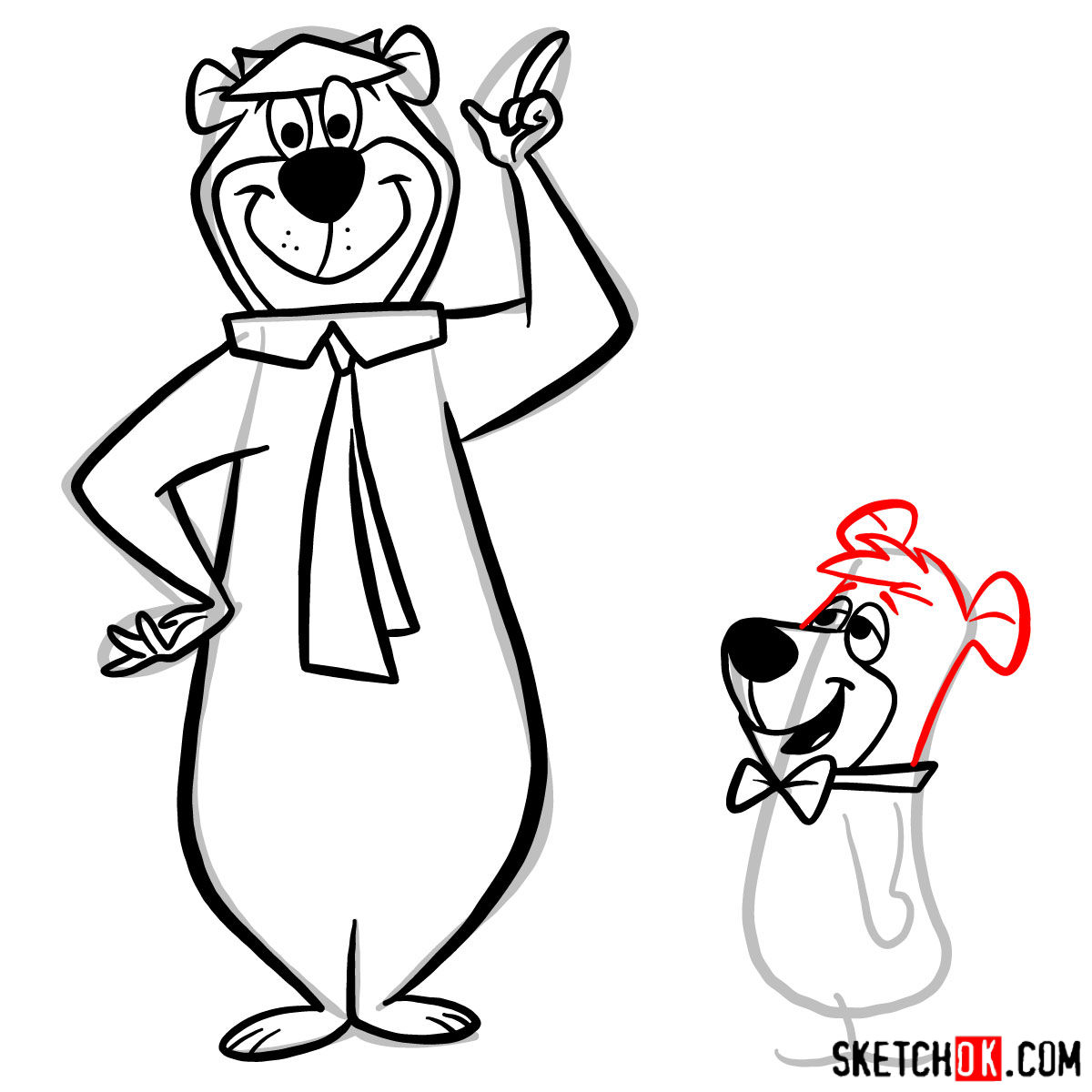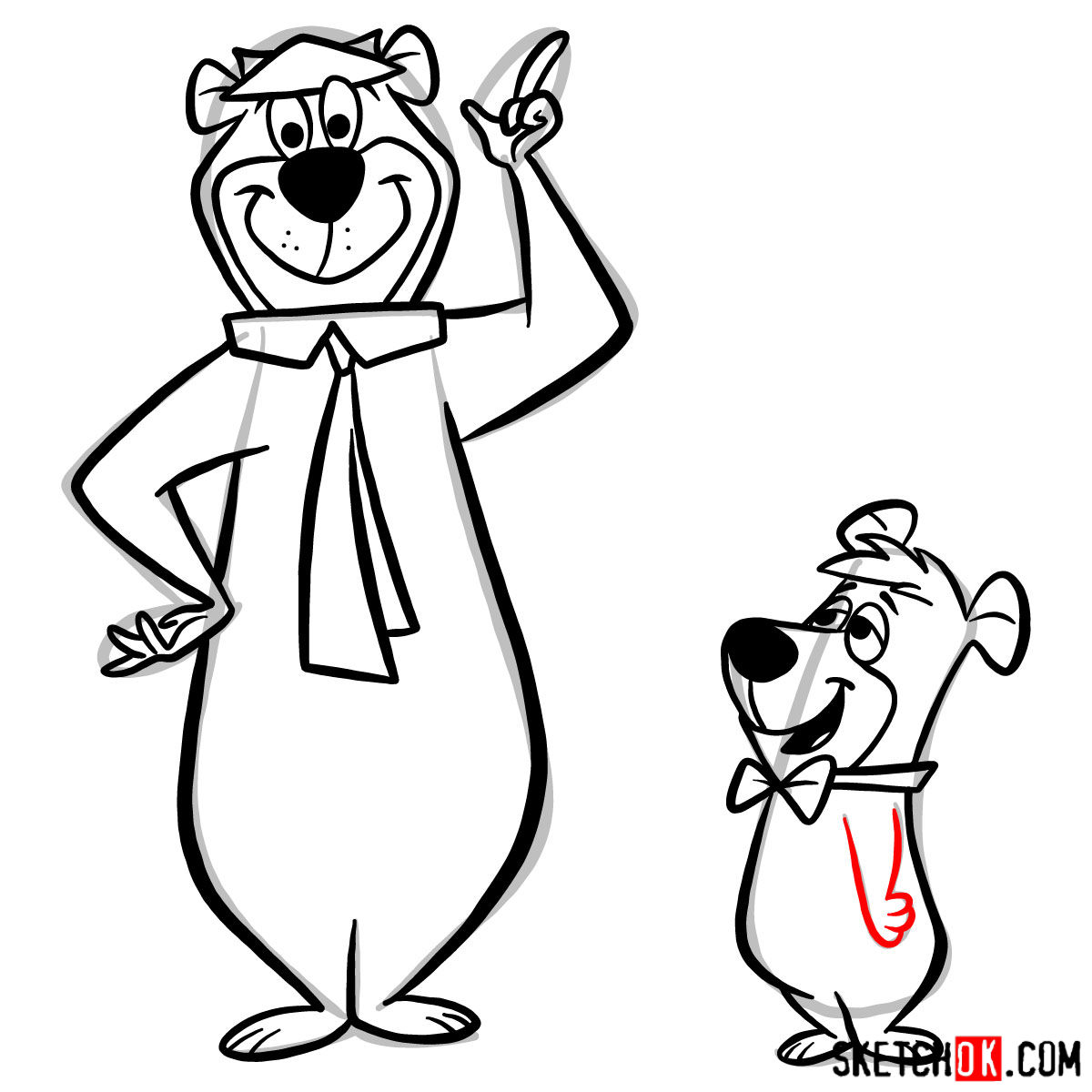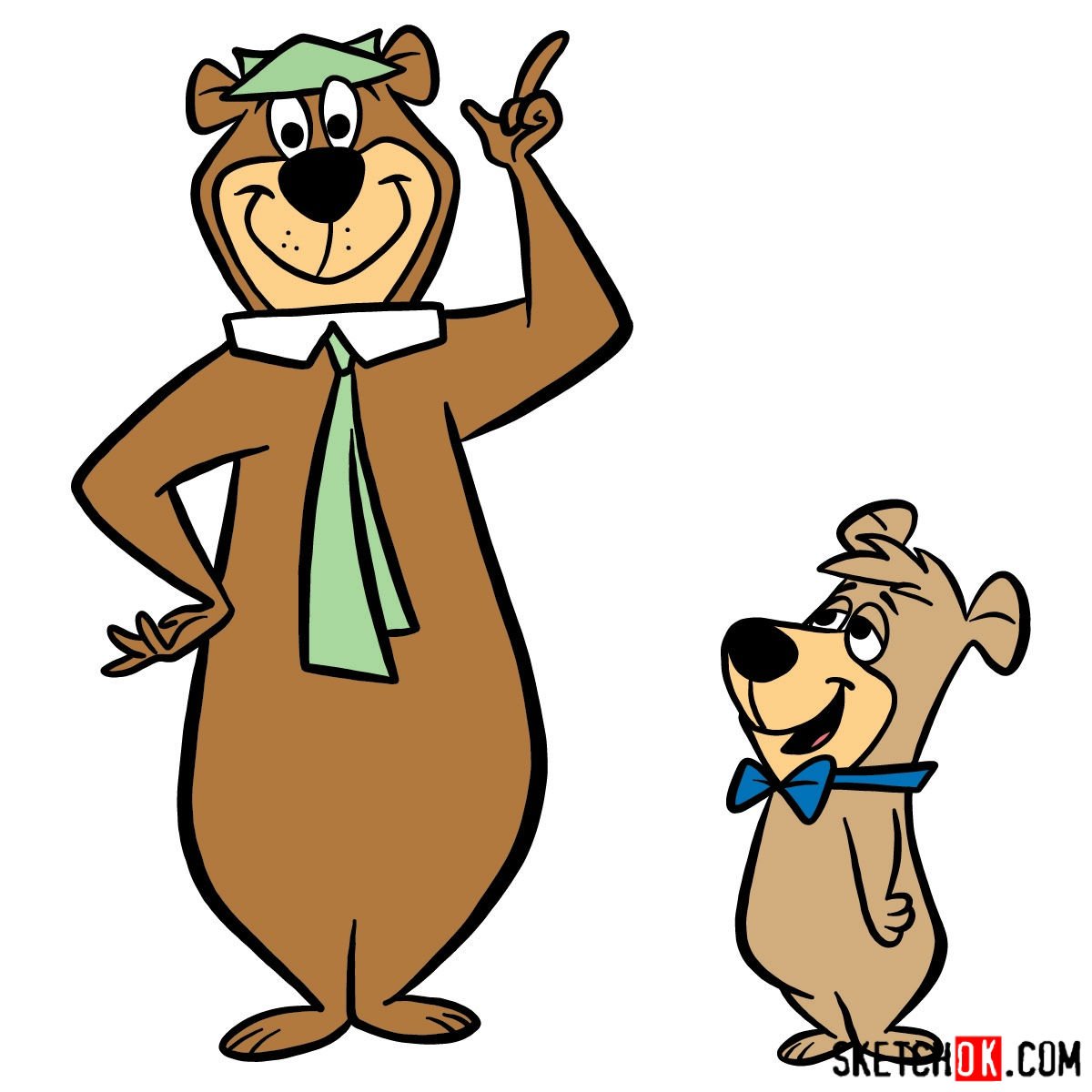 FAQs: Mastering Yogi Bear and Boo-Boo
Artistry Unleashed: Wrapping Up
As we conclude this tutorial on how to draw Yogi Bear and Boo-Boo, we hope you've had fun and learned a lot. The journey to mastery in drawing is filled with experiments, practice, and continuous learning. So, don't stop here! Share your work with others, inspire and get inspired.
If you've found this guide helpful, consider donating to keep our SketchOk project live. Your contribution allows us to create more free drawing tutorials and bring art to every corner of the world. Remember, by donating, you can suggest ideas for new tutorials. Share this guide on your favorite Facebook, Instagram, or Pinterest to help us spread the word!
Thank you for your support, and remember to keep creating, keep learning, and most importantly, keep having fun!