If you've been a fan of the Cartoon Network series, The Grim Adventures of Billy & Mandy, you would know the distinctive character of The Grim Reaper, or Grim, as he's fondly called. Our task today is not a small one. We'll be guiding you on how to draw this iconic character with the help of a detailed guide.
Unfolding the Persona of Grim
The Grim Reaper, a name synonymous with death itself, takes the form of an 'undead, talking magical skeleton' in the show. Standing at 6'6″ and weighing just 77 pounds, Grim is an imposing yet skeletal figure. His depiction includes wearing a long black robe lined with red on the inside and a hood, embodying the classic image of the Grim Reaper.
Understanding the Sketching Guide
Our guide is designed to make the sketching process as straightforward as possible. With 11 steps, you'll transition from a basic sketch to the final image. The guide uses a simple color-coding system to aid your understanding. The Red Color: illustrates the current drawing step. The Grey Color: shows the initial basic sketch, and the Black Color: outlines the lines drawn in the previous steps.
The first step is all about creating the basic proportions. Remember to sketch lightly in this phase, so you can adjust lines as necessary. The last step gives you an option to ink your sketch. Ink provides a bold finish, but it's important to wait for the ink to dry before gently erasing the pencil lines to prevent smudging.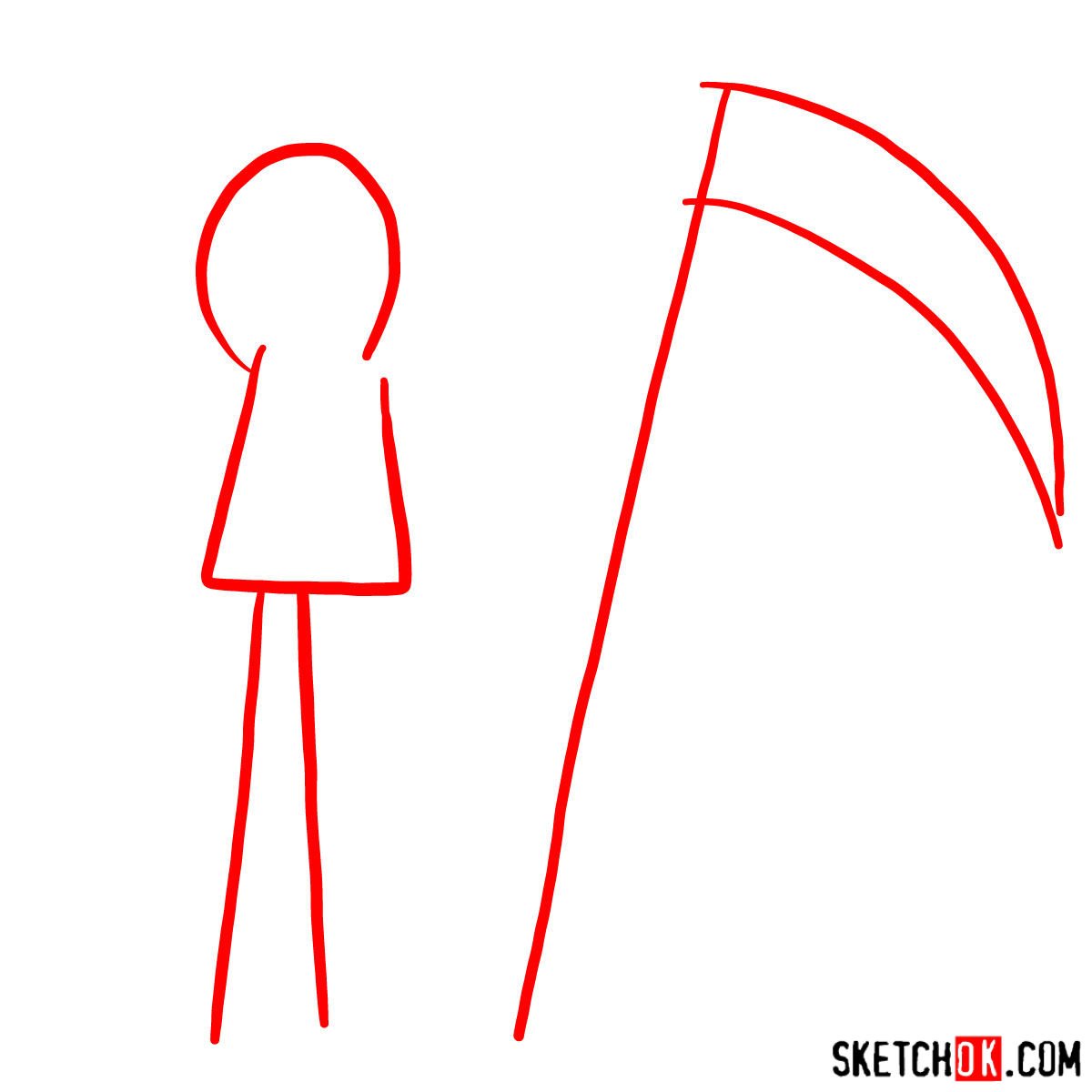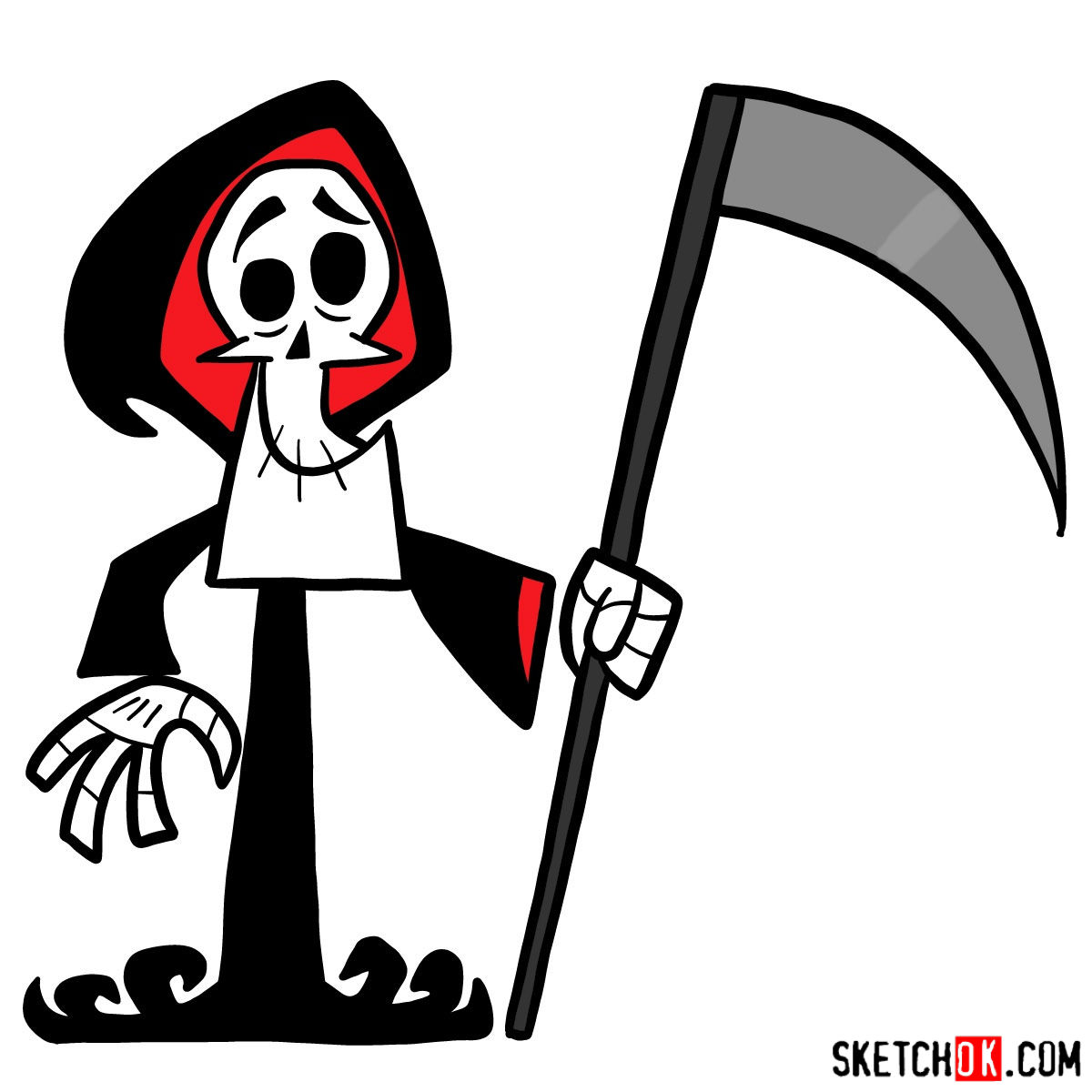 Frequently Asked Questions
Why is sketching lightly in the initial stages important?
Sketching lightly helps you to easily erase and adjust lines in the early stages. It makes the refining process more forgiving and less messy.
How do I capture Grim's unique character features in my sketch?
Capturing Grim's unique features involves focusing on his skeletal figure, long black robe, and hood. Remember, the key is in the details. Don't forget to include his height and skinny stature in your sketch for accuracy.
Bringing Our Drawing Journey to an End
And there you have it – a step-by-step guide on how to draw The Grim Reaper! Remember, drawing is about learning, experimenting, and having fun. So, take your time and enjoy the process. If you found this guide helpful and wish to support us in creating more free drawing tutorials, consider donating to keep the SketchOk project alive. Your generosity aids us in our mission to make learning to draw accessible for everyone.
Don't forget to share the tutorial with fellow artists or anyone who might find it useful. By sharing the link on social media or anywhere on the web, you're helping us reach a wider audience who can benefit from these guides. You can follow us on Facebook, Instagram, and Pinterest for updates and new tutorials. Happy drawing!