Bebop isn't just a mutated warthog; he's an iconic figure from the Teenage Mutant Ninja Turtles (TMNT) animated series of 1987. This tutorial will guide you on how to draw Bebop, capturing his intricate details and dynamic design.
Bebop's Noteworthy Appearance and Features
Distinct warthog head with prominent tusks
Street gangster attire with a punk edge
Robust physique symbolizing his brute strength
Twin turtle shells on his shoulders – his mark as Shredder's enforcer
Comical yet intimidating expression characteristic of his personality
Once you've mastered Bebop, you might want to expand your TMNT collection by sketching his counterpart, Rocksteady, or the formidable Shredder himself.
Understanding the Guide's Structure
This guide comprises 15 stages to sketching Bebop. But before we dive into the drawing, it's essential to understand our guide's color-coding system:
Red Color:

Indicates the current drawing step

Black Color:

Highlights the lines from previous steps

Grey Color:

Depicts the basic proportions sketch
The initial two steps focus on the basic sketch using light pencil strokes. This preliminary sketch aids in maintaining accurate proportions. After completing the sketch, artists have the option to ink their drawing. However, remember to wait until the ink dries before erasing the pencil marks to prevent smudging.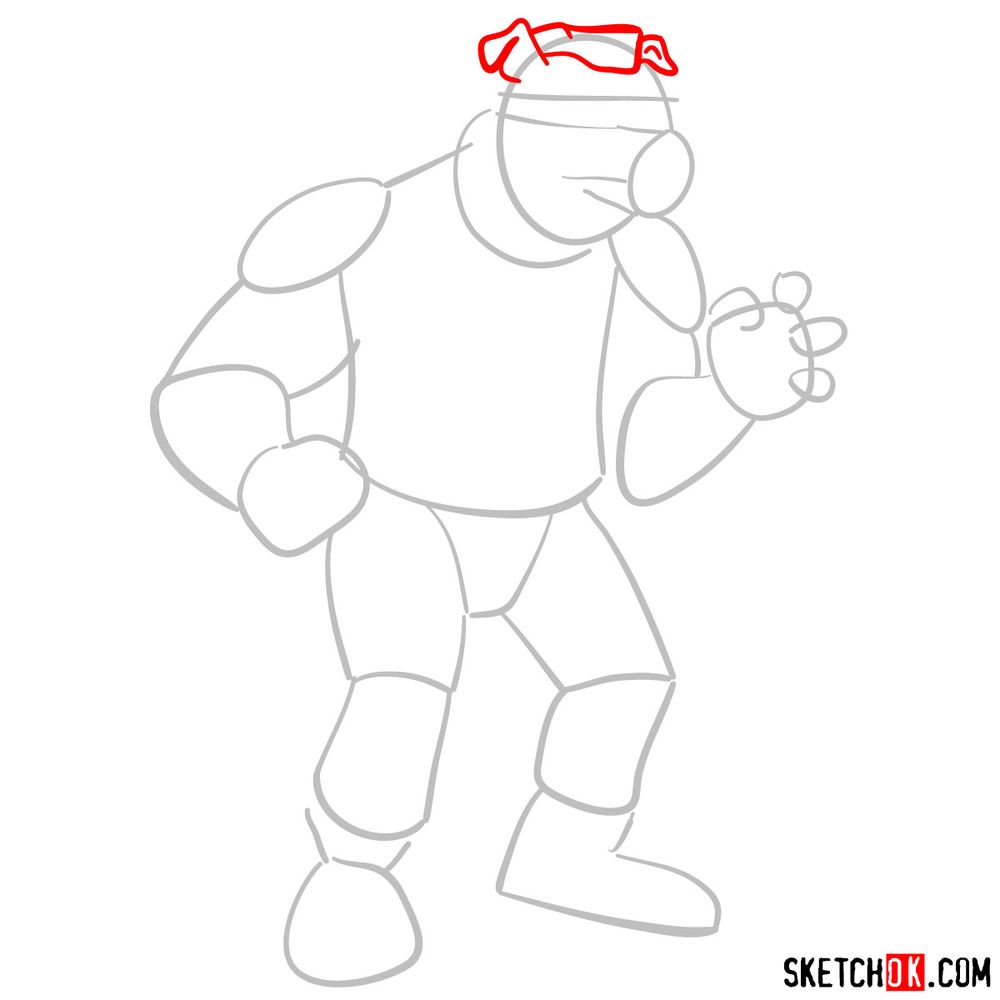 Sketching Bebop from the 1987 TMNT series is not just about drawing; it's about reliving a classic era of animation. If you found this guide helpful and wish to see more content like this, consider sharing it with fellow artists and TMNT fans. To support the continuous creation of such tutorials, consider donating. By doing so, you can even suggest topics for future tutorials! Your suggestions will be given priority, ensuring that your desired tutorials are crafted sooner.
If you've enjoyed this guide on how to draw Bebop, and wish to show appreciation, here's how you can support SketchOk:
Let's keep the art alive and continue our journey in exploring the world of drawing together!