In this post, we will be delving into the world of drawing and learning how to draw Waylon Smithers. Smithers is one of the most iconic characters from the beloved television show, The Simpsons, and a favorite among many fans. His character is known for his extreme loyalty and love for his boss, Mr. Burns. Drawing Waylon Smithers can be a fun and rewarding challenge for artists of all skill levels, and we're here to guide you through the process.
In this step-by-step guide:
We'll draw: Waylon Smithers;
From: "The Simpsons" series;
Steps: 12.
Understanding Waylon Smithers' Appearance and Personality
Before attempting to draw Waylon Smithers, it's important to understand his appearance and personality. Smithers is a middle-aged man with light skin, a receding hairline, and thin-rimmed glasses. He often wears a suit with a white shirt and a purple bow tie. He is also known for his flamboyant mannerisms and his unwavering loyalty to Mr. Burns, the billionaire owner of the Springfield Nuclear Power Plant.
When drawing Waylon Smithers, it's important to capture both his physical appearance and his personality. His facial expressions should reflect his loyalty and subservience to Mr. Burns, while his body language should be slightly awkward and effeminate. By paying attention to these details, you can create a more accurate and believable depiction of the character.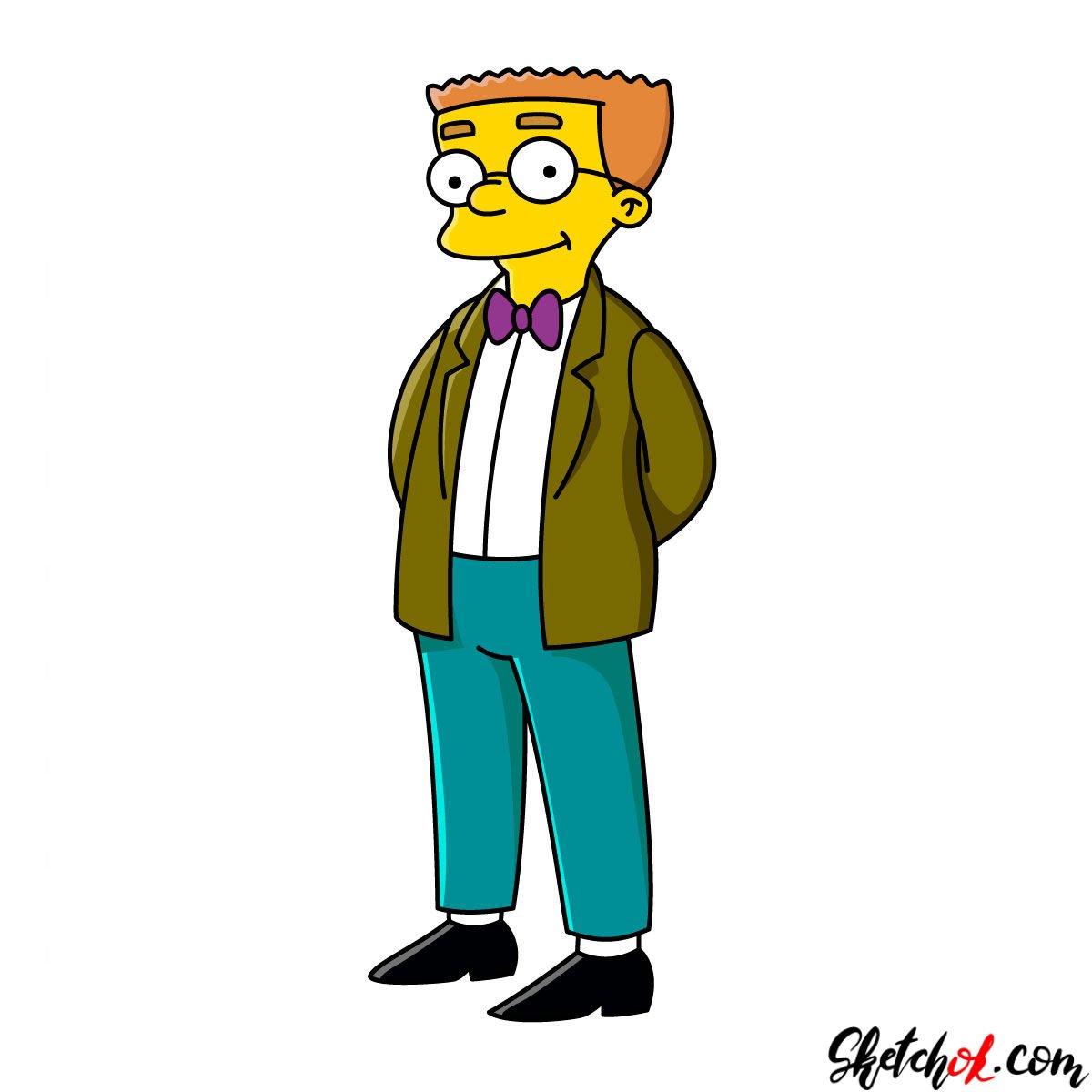 Other Characters to Draw:
If you're a fan of The Simpsons, you're in luck, because there are a plethora of characters to draw! Here are a few other characters that you can try your hand at:
Whether you're a beginner or an experienced artist, these characters offer a variety of styles and personalities to practice drawing. So, grab your pencils and sketch them all one by one!
Congratulations on learning how to draw Waylon Smithers! With a little practice and patience, you can create your own masterpiece of this iconic character from The Simpsons. Remember to start with basic shapes and build up gradually to the details, and don't be afraid to make mistakes along the way. The key to improving your drawing skills is to keep practicing and exploring new techniques.
If you enjoyed this tutorial and would like to support my blog, please consider making a donation or following me on social media. Thank you for your support and happy drawing!