If you're a fan of The Simpsons, then you're no stranger to the lovable and often hilarious antics of Homer Simpson. From his love of beer to his misadventures at the nuclear power plant, there's never a dull moment when Homer is around. In this guide, we'll show you how to draw Homer with a Duff beer bottle, one of his most iconic accessories.
Getting Started – Materials Recommended
Before you start drawing Homer with a Duff beer bottle, it's essential to have the right materials to achieve the best results. Here are some recommendations:
Pencils: For sketching and outlining the initial drawing, use a range of pencils from 2H to 6B to get various shades.
Paper: High-quality paper, such as Bristol or drawing paper, is ideal for drawing. It has a smooth surface that allows the pencil to glide effortlessly over it.
Erasers: A kneaded eraser can be shaped to remove specific lines, while a vinyl eraser is better for removing larger areas.
Colored pencils: For adding color to your drawing, use a set of colored pencils.
Other popular characters that you can draw using the same materials include Bart Simpson, Marge Simpson, and other characters from "The Simpsons" series. You can also use these materials to draw other popular TV show characters such as Rick Sanchez from "Rick and Morty," Peter Griffin from "Family Guy," and Fry from "Futurama."
About this guide:
We'll draw: Homer Simpson drinking beer;
From: "The Simpsons" series;
Steps: 12.
Sketching Homer Simpson – Tips and Techniques:
Now that you have your materials ready, it's time to start sketching Homer. Here are a few tips and techniques to keep in mind as you work:
Start with a light sketch: Begin by sketching lightly so that you can easily make adjustments and corrections as you go. Use a 2H pencil to create a basic outline of Homer's head, body, and beer bottle.
Add in the details: Once you have the basic shape down, start adding in the details, such as Homer's facial features, clothing, and the Duff beer logo on the bottle. Use an HB pencil to create darker lines and shading where needed.
Refine and adjust: Take a step back and look at your sketch from a distance to see where you may need to make adjustments or refine the details. Use a kneaded eraser to lighten any areas that are too dark, and use a blending stump to smooth out any rough spots.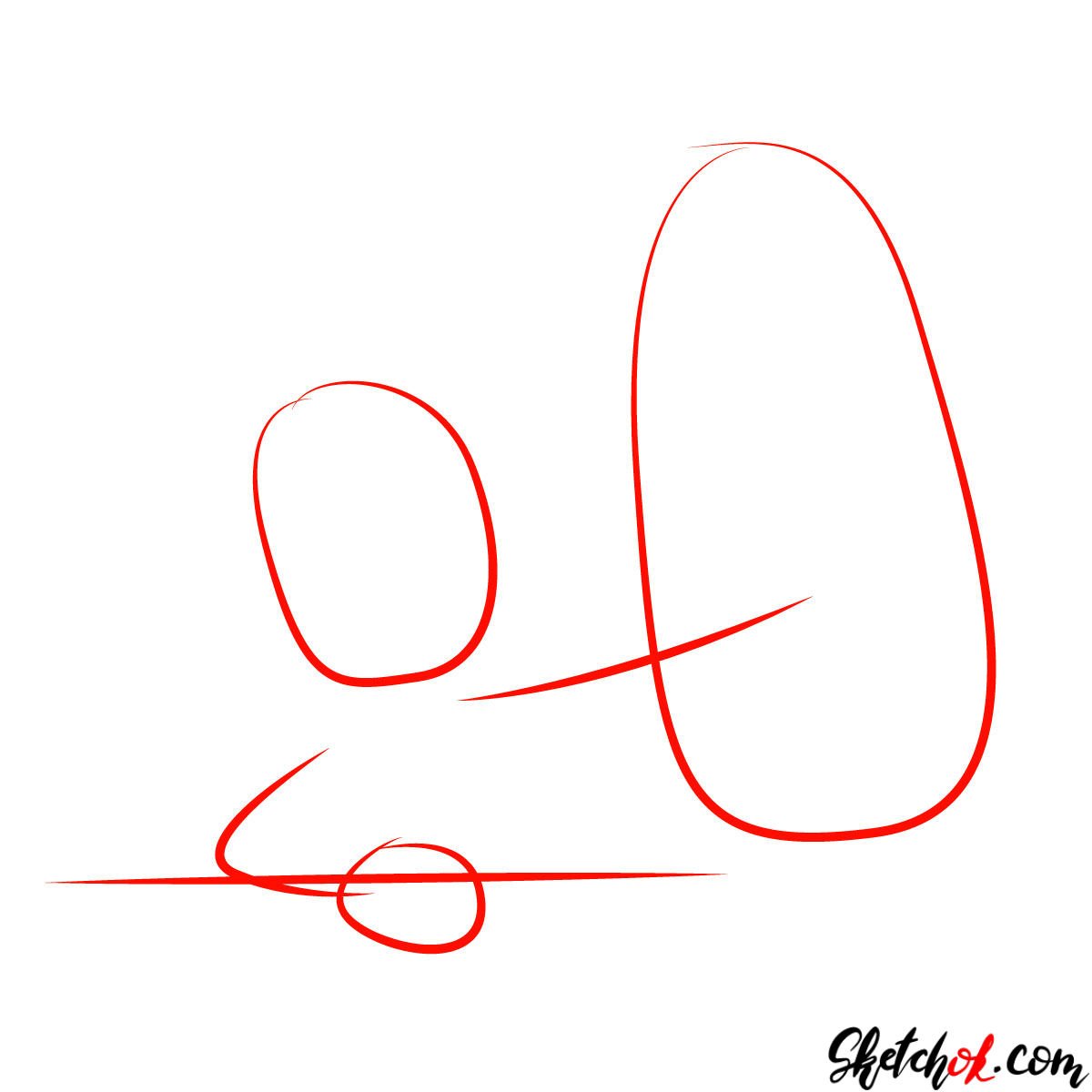 In conclusion, drawing Homer with a Duff beer bottle can be a fun and exciting challenge for any artist. By following the tips and techniques mentioned in this guide, you can create your own unique interpretation of this iconic character. Remember to use the right materials, practice your sketching skills, and experiment with shading and coloring to bring Homer to life on the page.
If you enjoyed this guide and found it helpful, consider supporting me by making a donation on BuyMeACoffee. Your support will help me continue to create more helpful guides and resources for aspiring artists. And don't forget to share your artwork on Instagram and tag us – @sketchok_com, so we can all see your amazing creations.