Homer Simpson, the beloved character from the hit TV show "The Simpsons," is known for his love of donuts. If you're a fan of the show and want to learn how to draw Homer Simpson eating a donut, you've come to the right place. In this step-by-step guide, we'll take you through the process of creating a fun and detailed drawing of Homer enjoying his favorite treat. With easy-to-follow instructions and helpful tips along the way, even beginners can create a great looking drawing of this iconic character. So grab your pencil and let's get started!
Materials Needed
Before you start drawing Homer Simpson eating a donut, you will need a few essential materials. These include:
Drawing paper: You can use any type of drawing paper that you prefer. However, it is recommended to use a thicker paper to prevent smudging.
Pencils: You will need at least two pencils – a harder pencil (2H) for the initial sketch and a softer pencil (2B or 4B) for the final drawing.
Eraser: It is essential to have a good quality eraser to make corrections and remove unwanted lines.
Sharpener: Keep a pencil sharpener handy to sharpen your pencils as needed.
Colors: To add color to your drawing, you will need colored pencils or markers.
By gathering all the necessary materials, you will be fully prepared to start drawing Homer Simpson enjoying his favorite treat.
About this guide:
Character: Homer Simpson;
From: "The Simpsons" series;
Steps: 13.
The step-by-step guide for drawing Homer Simpson eating a donut includes 13 essential steps. These steps are designed to help you keep the right proportions and achieve a realistic depiction of the character. The first step involves making a basic outline sketch, while steps 2 and 3 focus on drawing his head. Steps 4 and 5 are centered around drawing his body, while steps 6 and 7 guide you through drawing his hands. Step 8 involves drawing a donut, and steps 9 and 10 involve drawing his legs. Step 11 is all about erasing the basic sketch and preparing the drawing for color. Finally, steps 12 and 13 show you how to add color to your drawing to bring Homer Simpson eating a donut to life.
Tips and Tricks
Practice Makes Perfect: Like any skill, drawing requires practice. Keep practicing to improve your techniques and develop your own style.
Use Reference Images: Look at pictures of Homer Simpson and donuts to get an idea of their shapes, colors, and details. Use these as a reference while drawing.
Keep Proportions in Mind: Pay attention to the proportions of Homer's body and the donut. This will help your drawing look more realistic.
Experiment with Different Materials: Try using different materials such as pencils, pens, markers, or digital tools to create different effects.
Have Fun: Remember to enjoy the process of drawing and experimenting with different techniques. It's a great way to express your creativity.
If you're a fan of The Simpsons and want to practice drawing other characters from the series, there are plenty of options. Consider trying your hand at drawing Marge, Bart, Lisa, or other popular characters like Krusty the Clown or Ned Flanders. And if you enjoy drawing animated characters, check out similar series like Family Guy or South Park for more inspiration.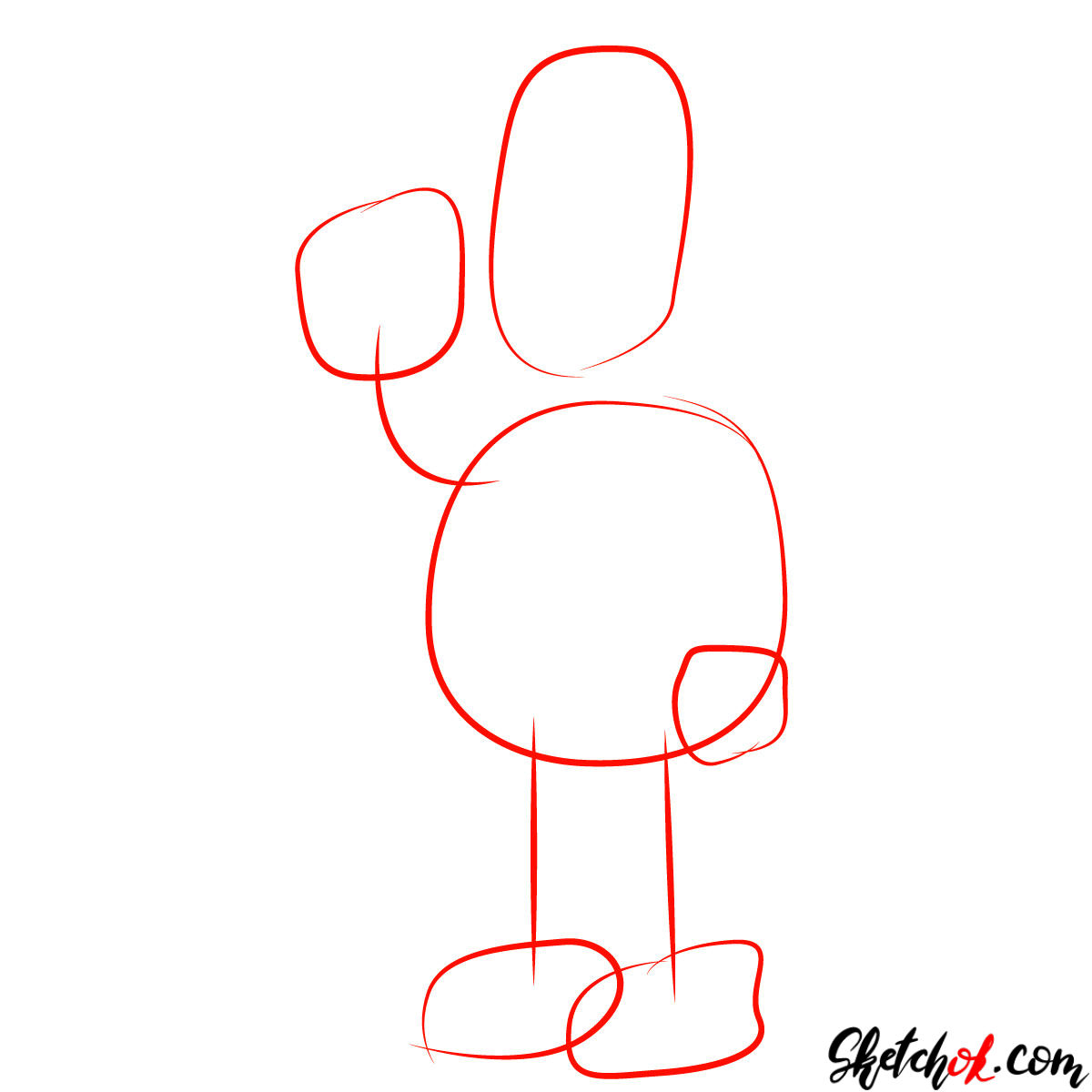 As you can see, drawing Homer Simpson eating a donut is not as difficult as it may seem at first. With these easy-to-follow steps and a little bit of practice, you can create your own version of this iconic scene. Remember to use good quality materials and take your time to get the proportions right. And don't forget to have fun while drawing!
If you found this guide helpful, please consider supporting me on BuyMeACoffee. Your support will help me create more useful content like this in the future. And if you know someone who loves The Simpsons or wants to learn how to draw, please share this article with them.
Thank you for reading, and happy drawing!