Every fan of the Powerpuff Girls remembers the unique and short-lived sister, Bunny. Appearing just once in "Twisted Sister," Bunny is characterized by her lilac signature color, distinct from her iconic sisters. Drawing her is not just about capturing her physical appearance but understanding her personality and essence. This easy drawing guide will help you capture her essence on paper.
Understanding Bunny's Distinct Appearance
Stature: Unlike the other Powerpuff Girls, Bunny boasts a tall and large stature, setting her apart.
Facial Features: With her bright peach skin and purple eyes, Bunny's face is expressive and distinct.
Attire: Donning a purple dress with a contrasting black stripe, paired with white stockings and classic black Mary Jane shoes, Bunny's attire is simple yet memorable.
Hair: Messy brown locks tied back in a ponytail with a black twist-tie give Bunny a carefree look.
Tips for Drawing Bunny
While the essence of any character is crucial, the foundation of a drawing lies in its basic structure. Sketching the basic structure ensures proper proportions and aids in detailing. Here are some tips:
Light Strokes: Start with light pencil strokes.
Focus: Give special attention to Bunny's unique stature, which is different from the other Powerpuff Girls.
Expression: Bunny's personality, from her dimwittedness to her warmth, can be expressed through her eyes and facial expressions. This is essential for a true-to-character Bunny drawing.
Navigating the Drawing Guide
The core of this how to draw Bunny tutorial is a series of high-quality images, carefully designed to guide you through each step. By progressing through these 11 steps, the character of Bunny will emerge on your canvas:
Red Color:

Represents the current step in the drawing process. Focus here as you sketch.

Black Color:

Showcases the lines from previous steps. It's a reference for the progress you've made.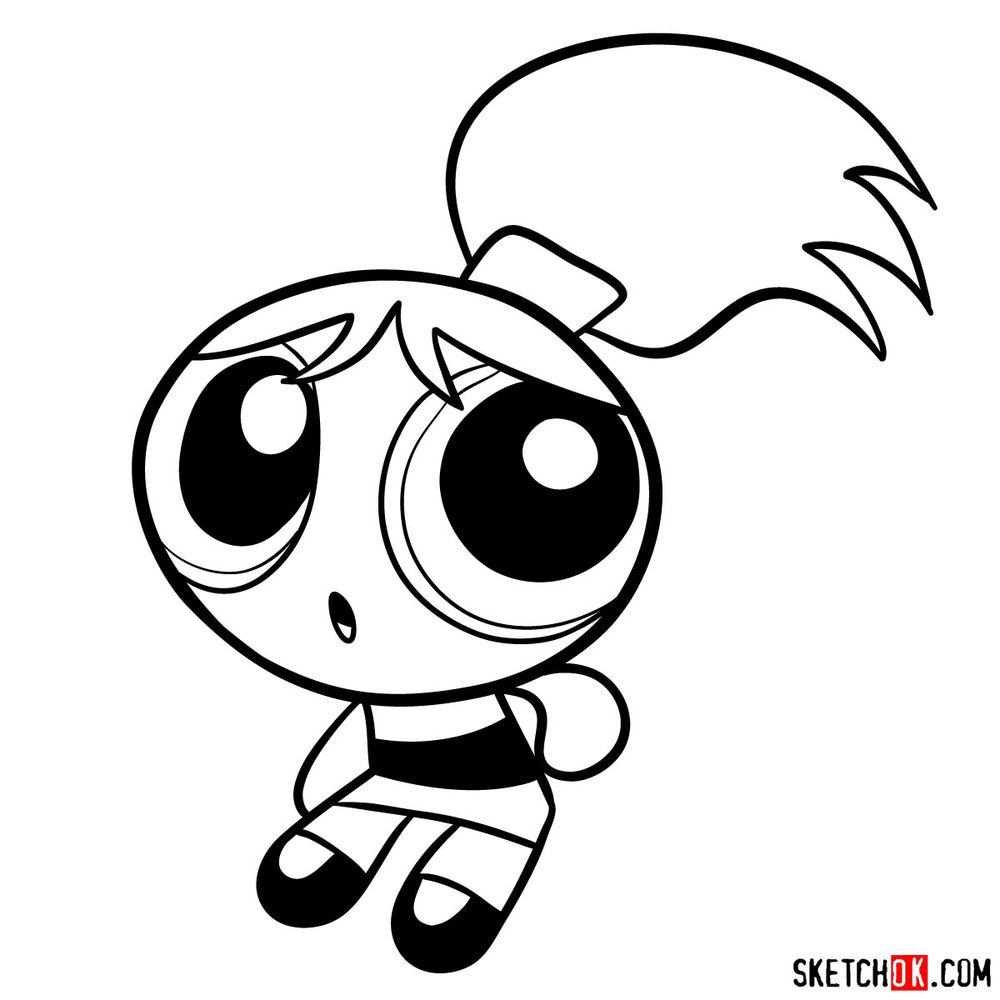 When drawing Bunny, understanding her character can add depth to your artwork. Bunny, despite being dimwitted and poor with grammar, is full of warmth and good intentions. Her mannerisms, like speaking in the third person and mumbling, can be subtly expressed in the drawing. Also, consider drawing some of her iconic sisters or other related characters for added depth and context to your artwork.