Introduction: Sketching Baloo, the Jungle Bum
If you've ever wanted to draw the beloved sloth bear, Baloo, from the Jungle Book, you're in the right place! This tutorial focuses on guiding you through the process of sketching Baloo, whether you're a seasoned artist or just beginning. Get ready to embrace the joy of drawing this fun-loving character!
Character Overview: The Gentle Sloth Bear
Personality: Laid-back, gentle, socialite, party lover.
Physical Appearance: Large bipedal sloth bear with dark-grey fur, light-grey muzzle, grey belly, short tail, and big paws.
Similar Characters: You may also enjoy drawing Hathi, Mowgli, Bagheera, and King Louie for a complete Jungle Book scene.
The Guide: Unleashing Your Inner Artist
This step-by-step tutorial consists of 13 steps to draw Baloo from the Jungle Book. Let's understand the color coding:
Red Color:

Represents the current step you should focus on.

Grey Color:

Shows the basic proportions sketch.

Black Color:

Showcases the lines you have previously drawn.
The first step is about making the basic sketch. The last stage involves inking the sketch and gently erasing the pencil sketch after the ink dries to give it a polished look.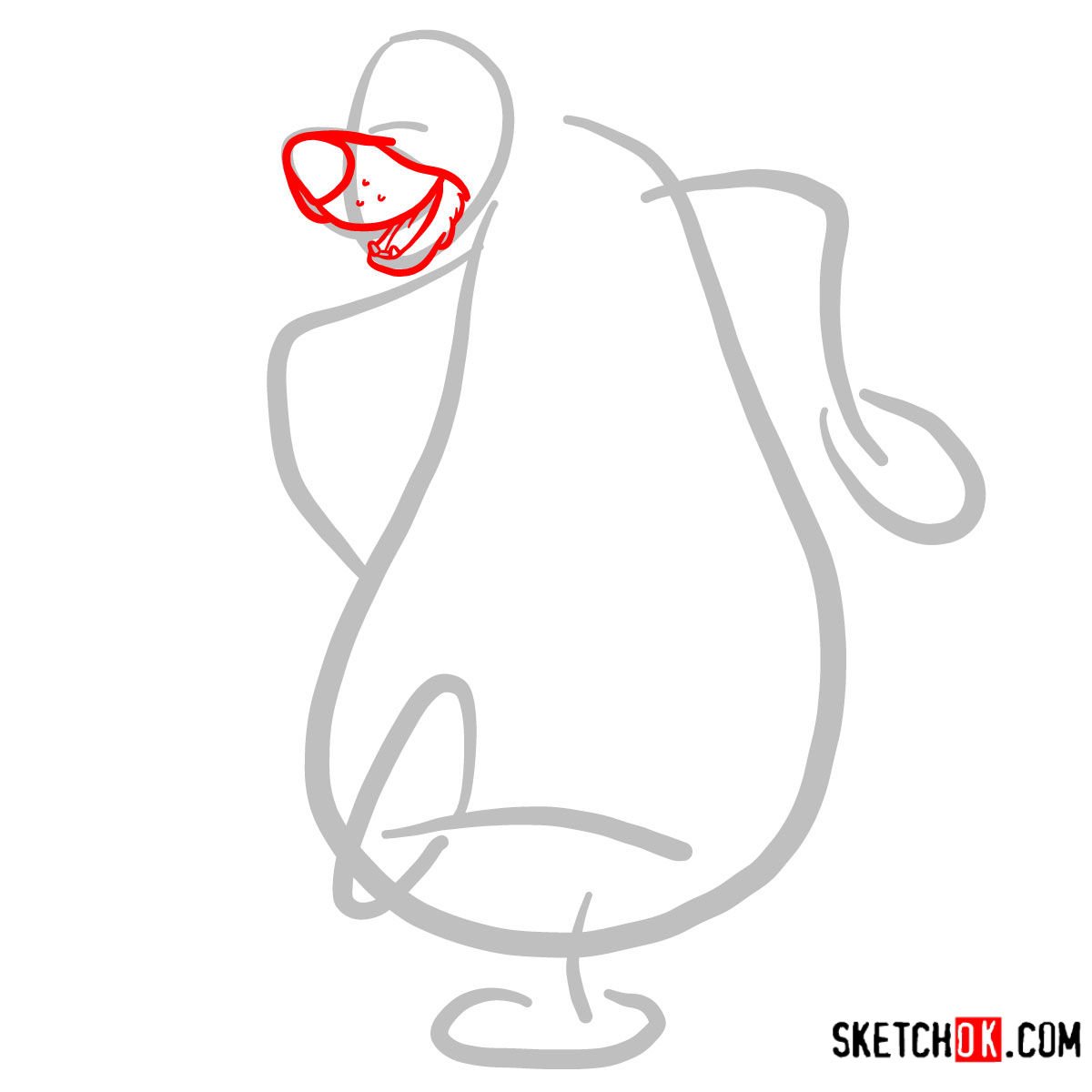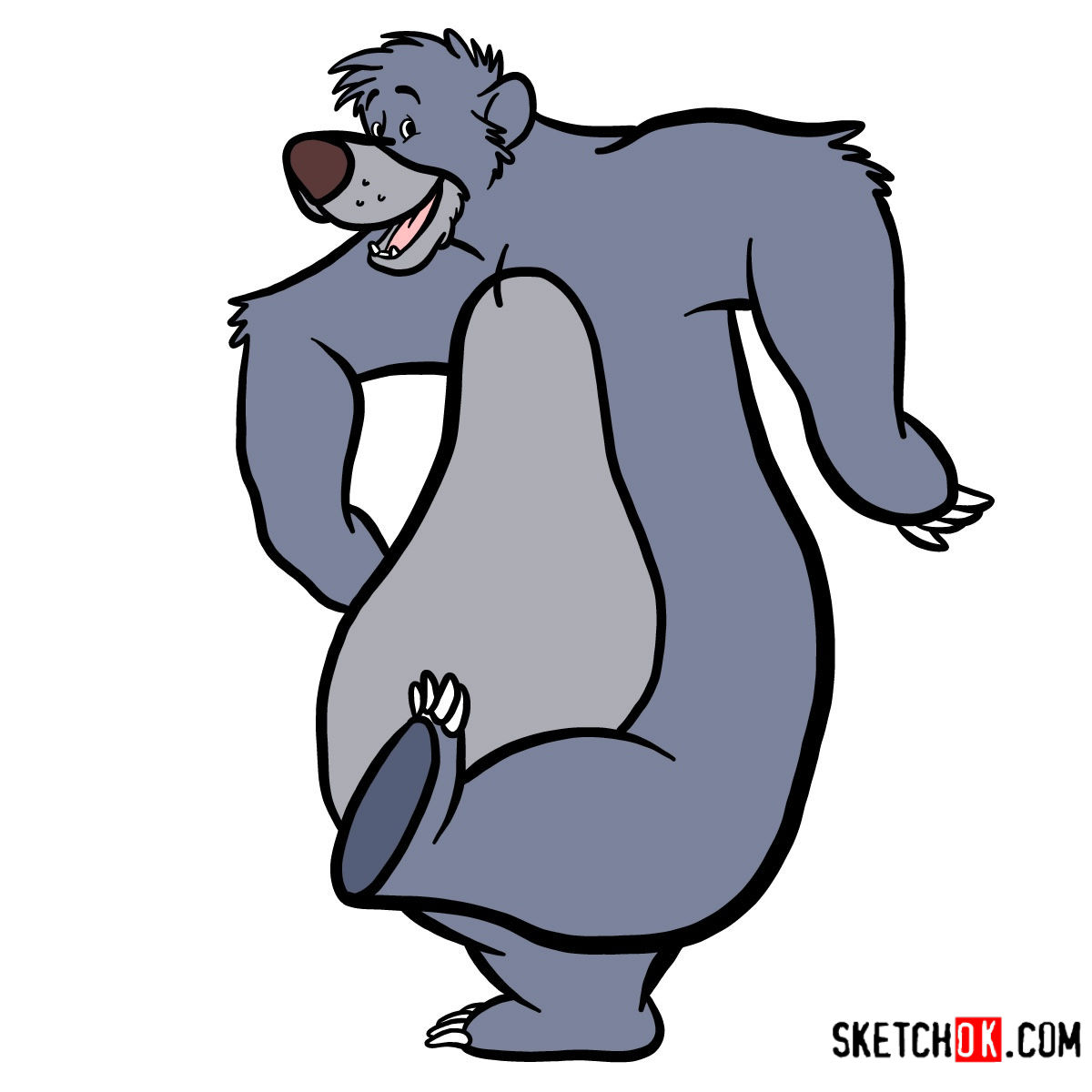 Frequently Asked Questions
What's the best technique to draw Baloo's fur?
Sketching lightly and using soft, flowing lines can help capture the texture of Baloo's fur. Layering the lines adds depth and makes the fur look more realistic.
How to sketch Baloo's unique pose?
Understanding Baloo's laid-back nature helps in sketching his pose. Starting with a basic structure and then adding details like his big paws and expressive face captures his personality.
What tips are there for capturing Baloo's facial expression?
Focus on his eyes and smile, as they express his gentle and fun-loving nature. Sketching these features with care will bring Baloo's character to life.
Spread the Joy of Drawing!
Now that you know how to draw Baloo, why not share this guide with others? By donating, you can suggest ideas for new tutorials and help us create free drawing guides. Your support keeps the SketchOk project alive and encourages creativity.
Follow us on:
Facebook,
Instagram, and
Pinterest.
Happy sketching, and remember the bare necessities of life as you continue to explore how to draw your favorite characters!