Are you a fan of The Amazing World of Gumball and eager to bring its unforgettable characters to life on paper? You've come to the right place! In this blog post, we'll share valuable tips and advice on how to draw Steve Small, the eccentric school counselor from Elmore Junior High. So, gather your art supplies, and let's get started!
Steve Small is a unique character, both in appearance and personality. With his cloudy afro, oversized glasses, and unconventional attire, Steve stands out from the crowd. Throughout the series, he interacts with the Watterson family, including Gumball, Darwin, and Anais, as well as other notable characters like Principal Brown, Miss Simian, and Penny. As you embark on your artistic journey to capture the essence of Steve Small, immerse yourself in the colorful and whimsical world of Elmore.
Expert Tips and Advice for Drawing Steve Small
Before diving into the drawing process, it's essential to equip yourself with some useful tips and advice to ensure your sketch of Steve Small is accurate and engaging:
Study the character: Familiarize yourself with Steve's distinct features, such as his cloud-like afro, oversized feet, and quirky outfits, to create an authentic representation of the character.
Begin with basic shapes: Start by breaking down Steve's form into simple shapes to better understand his proportions and structure.
Use light pencil strokes: Sketch your initial drawing lightly, allowing you to make adjustments and corrections more easily. Once you're satisfied with your sketch, go over it with darker pencil lines or ink.
Explore different poses: Experiment with various poses and angles to convey Steve's eccentric personality, giving your drawing a dynamic and engaging appearance.
Focus on facial expressions: Practice capturing Steve's unique facial expressions to showcase his quirky and unpredictable nature.
Contextualize your scene: To create a richer drawing, incorporate other characters or elements from the show that interact with Steve, such as Gumball, Darwin, or the school setting.
Armed with these tips, you're well-prepared to create a captivating and accurate sketch of Steve Small.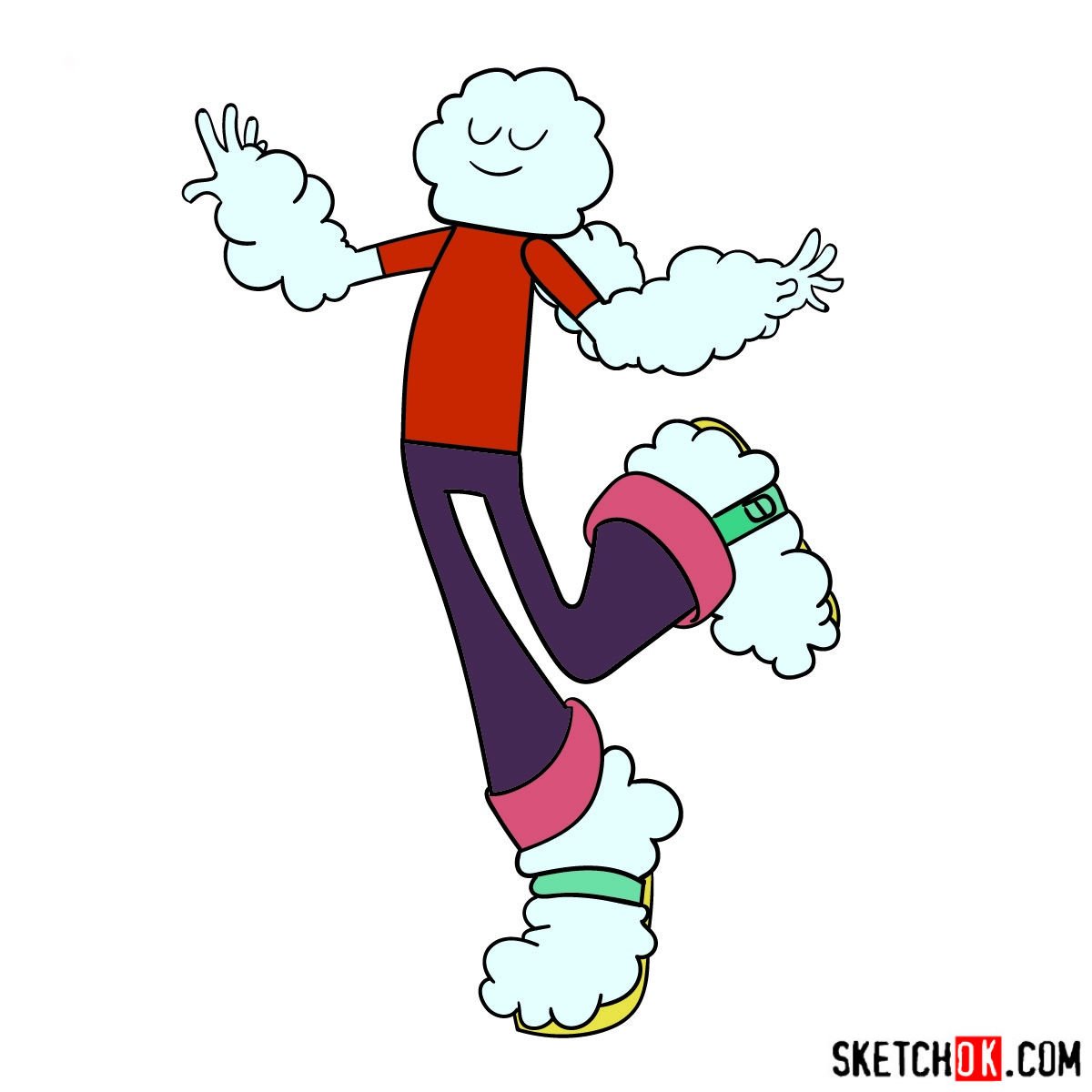 Expand Your Amazing World of Gumball Art Collection
Once you've mastered how to draw Steve Small, consider exploring other characters from The Amazing World of Gumball. Sketch fan favorites like Gumball, Darwin, Anais, or even the quirky classmates, such as Banana Joe, Tobias, or Carrie. The more you practice, the more your artistic skills will develop and flourish.
If you enjoyed this guide and found it helpful, please support us on Buy Me a Coffee! Your support allows us to create more comprehensive tutorials and guides for passionate artists like yourself. Keep practicing, embrace your creative spirit, and remember that with dedication and enthusiasm, you can achieve incredible artistic feats!