Aspiring artists, it's time to let your creativity bloom! Today, we'll guide you through the process of sketching Leslie, the lovely sentient flower from The Amazing World of Gumball. Our tips and advice will help you create an enchanting rendition of Leslie that showcases your blossoming artistic talents. So, let's dive in and learn how to draw Leslie together!
Leslie is a unique character with a charming and delicate appearance, a walking and talking flower who attends Elmore Junior High. He's known for his grace, gentleness, and strong friendship with other characters, including Penny Fitzgerald and Gumball Watterson. Drawing Leslie offers a fantastic opportunity to experiment with organic shapes and intricate details, making him a delightful subject for artists of all skill levels.
Advice for Drawing Leslie
To create a stunning sketch of Leslie, it's crucial to follow these expert tips and advice:
Observe Leslie's features: Take note of his distinctive flower-like appearance, such as his rounded petals, delicate stem, and expressive eyes.
Begin with basic shapes: Start by simplifying Leslie's figure into fundamental geometric shapes like circles to help you understand his overall structure and proportions.
Pay attention to the curvature: Leslie's design consists of gentle curves and bends, so ensure your lines flow smoothly to create an organic, natural look.
Use reference images: Consult stills from the show or official artwork to ensure your drawing accurately captures Leslie's unique appearance and characteristics.
Experiment with poses: Try drawing Leslie in various poses, such as dancing, playing the flute, or interacting with other characters like Penny or Gumball.
Practice consistently: Hone your skills by drawing Leslie multiple times, focusing on different aspects of his character, like his facial expressions or the way he moves.
By following these tips, you'll be well on your way to creating an impressive sketch of Leslie that highlights your artistic abilities.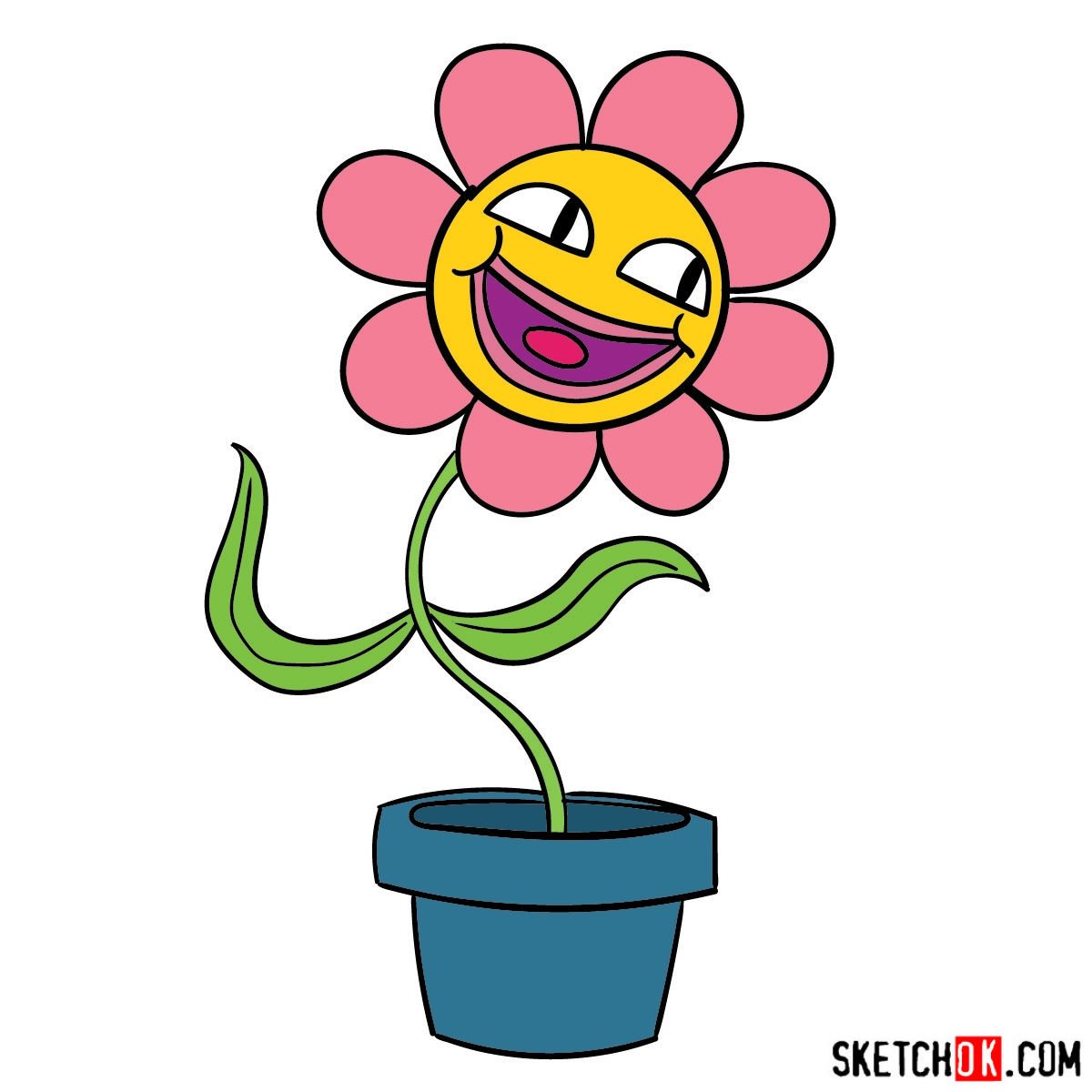 Expand Your Artistic Horizons with More Characters
Once you've mastered how to draw Leslie, why not challenge yourself with other delightful characters from The Amazing World of Gumball? Explore your creativity by sketching Darwin, Anais, or even some of the more eccentric residents of Elmore, like Banana Joe, Carrie, or Tobias Wilson. As you practice drawing different characters, you'll continue to develop your artistic skills and refine your unique style.
If you found this guide helpful and enjoyed our content, please consider supporting us on Buy Me a Coffee! Your support helps us continue creating informative and engaging content for aspiring artists like you. Remember, practice and determination are the keys to artistic growth, so keep drawing and never give up on your creative journey!