Enter the vibrant world of My Little Pony and get ready to bring Princess Cadance to life on your canvas. Whether you're an aspiring artist or a seasoned sketcher, our guide will walk you through every phase of drawing Princess Cadance, one of the most beloved characters from the series. But before we start, let's get familiar with this majestic character.
The Enchanting Princess Cadance
Origins: Once a Pegasus, Princess Cadance transformed into an Alicorn pony, showcasing both grace and power in her appearance.
Family Ties: Not only is she Flurry Heart's mother, but she's also Twilight Sparkle's sister-in-law, after her union with Shining Armor.
Stature: With a physique bearing resemblance to Princess Luna, Fleur Dis Lee, and the Headless Horse among others, she carries a royal demeanor.
Navigating the Drawing Tutorial
Our guide spans across 16 methodical steps, guiding you from the foundational sketch to the final inked masterpiece. Let's break down the visual cues:
Grey Color:

Represents the basic sketch for proportions. Light strokes are your best friend here.

Black Color:

Illustrates the lines you've sketched in the preceding steps.

Red Color:

Highlights the current step you need to concentrate on.
Upon reaching the final stages, you have the option to ink your drawing. Once the ink settles and dries, you can gently erase the pencil marks, leaving behind a pristine artwork. Waiting for the ink to dry is pivotal to prevent smudging. The concluding image showcases a colored rendition of Princess Cadance, serving as a reference for those wanting to paint their drawing.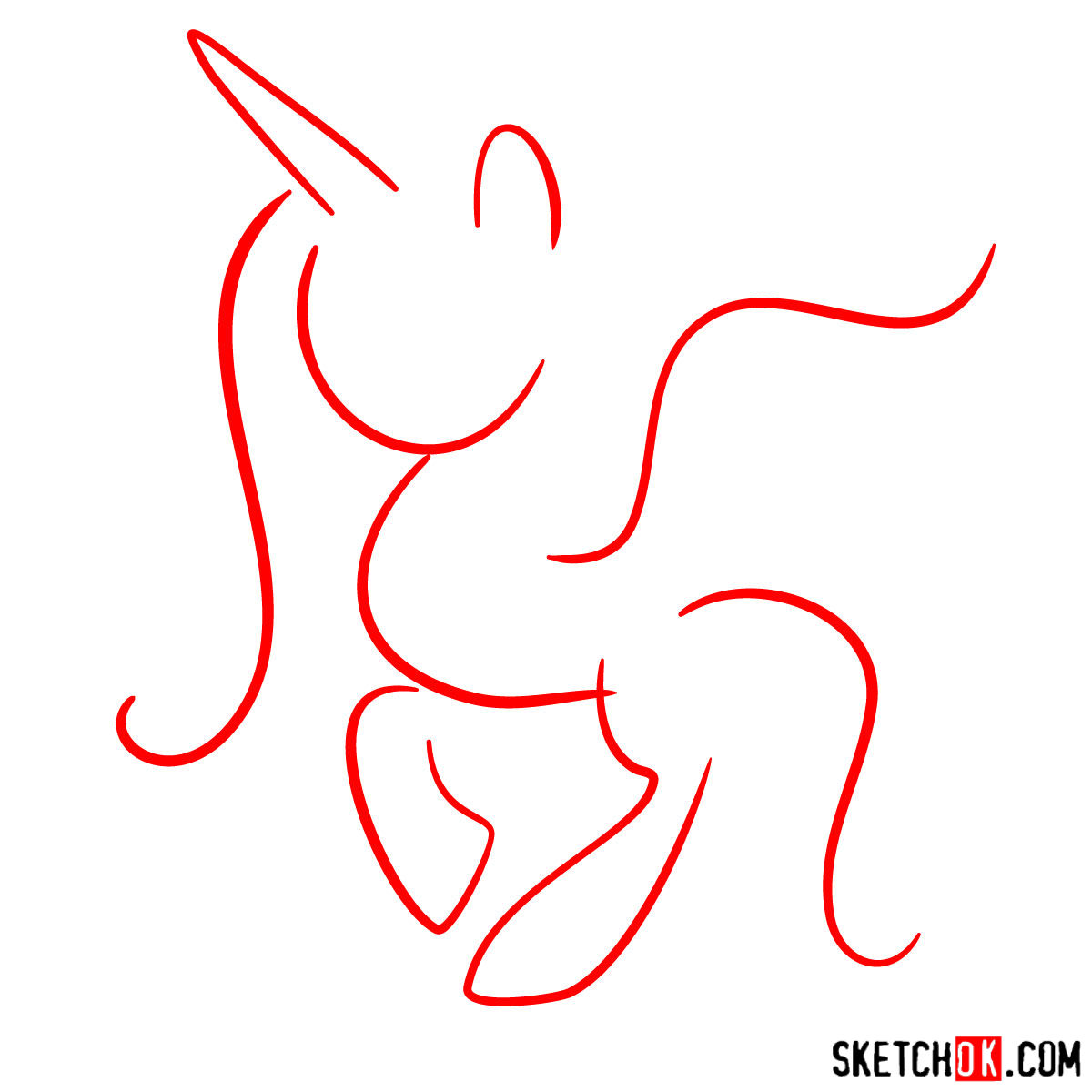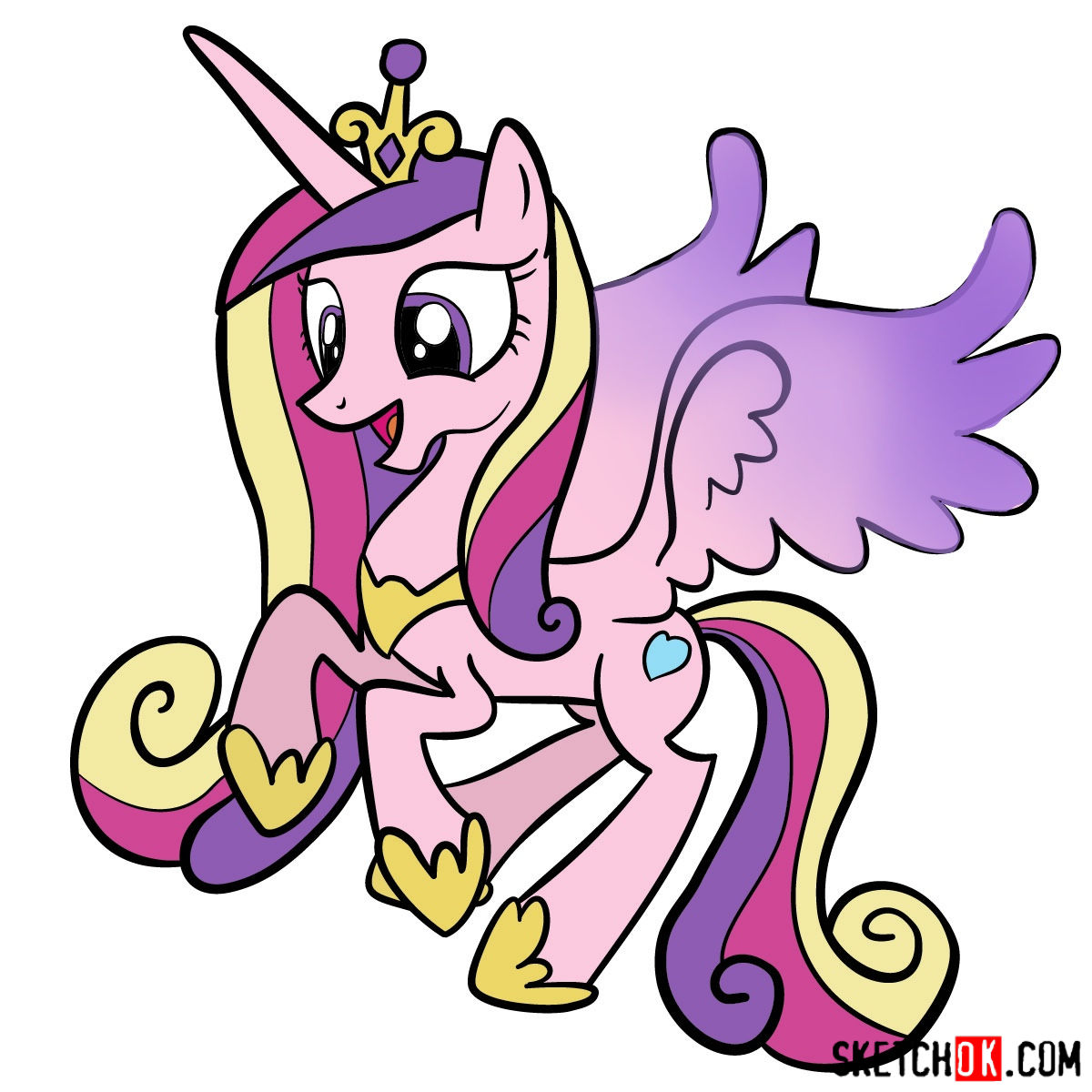 Sketching Princess Cadance: Queries Answered
Embarking on this journey of learning how to draw Princess Cadance from My Little Pony has hopefully been both enlightening and enjoyable. If you found this tutorial helpful, consider sharing it with fellow enthusiasts and artists. And if you're feeling generous, your donations would be deeply appreciated. Your contributions go a long way in sustaining the SketchOk project, allowing us to generate more free drawing tutorials based on your suggestions.
Stay connected with us for more exciting tutorials and updates:
With your unwavering support, we can keep the artistry alive and thriving. Happy sketching!