Monster High is home to a vast array of unique and intriguing characters, and our todays' heroine is no exception. In this article, we will guide you on how to draw Robecca Steam, a steampunk-inspired robot student with a love for the SKRM track and stunt performances. With her fascinating design and rich backstory, Robecca offers a fantastic opportunity for artists to sharpen their skills and add some steam-powered flair to their portfolios.
The key to drawing Robecca is to start with a basic sketch, gradually adding details to capture her steampunk essence. After completing the sketch, you'll move on to inking and coloring, following the color guidelines in the tutorial images: red for the current drawing step, grey for the basic proportions sketch, and black for the previously drawn lines. By following these steps, you'll soon have a stunning rendition of Robecca Steam to show off to friends and fellow Monster High fans.
Robecca Steam: A Timeless Character
Robecca Steam, created by the mad scientist Hexiciah Steam in the late 19th century, is a robot with a heart of gold. Despite her aversion to modern technology, she can adapt quickly when necessary, showcasing her resourcefulness and determination. Alongside other Monster High characters like Frankie Stein, Draculaura, and Ghoulia Yelps, Robecca brings a unique steampunk aesthetic to the mix, offering artists an exciting challenge to tackle.
As you learn how to draw Robecca Steam, pay close attention to her design details, such as her copper-colored skin, cogwheel-shaped irises, and rocket boots. These elements are essential for capturing Robecca's unique steampunk style and bringing her character to life on paper.
Mastering the Art of Steampunk
Drawing Robecca Steam is an excellent opportunity to explore the fascinating world of steampunk art. This genre combines elements of science fiction, fantasy, and Victorian-era design, resulting in an imaginative and visually captivating aesthetic. By learning how to draw Robecca Steam, you'll gain valuable experience working with this style and develop your skills as an artist.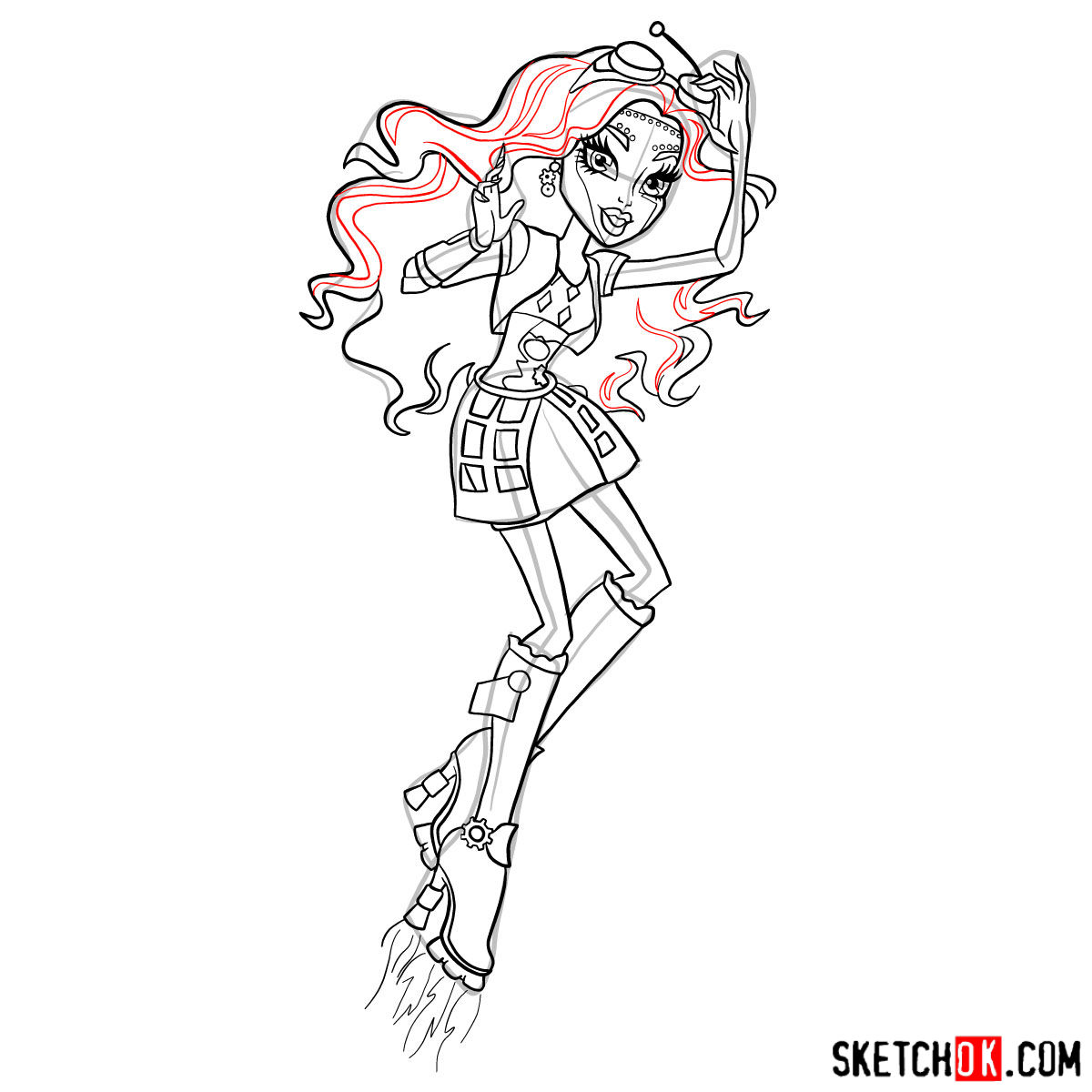 Now that you've learned how to draw Robecca Steam, it's time to put your newfound skills to the test. Grab your art supplies and get started on your steampunk masterpiece! And don't forget to explore other Monster High characters for more artistic inspiration and challenges.
Remember, practice makes perfect, so keep drawing and refining your skills. Soon enough, you'll be able to create your own versions of Robecca Steam and other Monster High characters. Share your artwork with friends and fellow fans, and most importantly, have fun and let your creativity soar!