Are you a fan of Monster High and want to learn how to draw Heath Burns? You're in the right place! In this article, we'll guide you through the process of drawing this fire elemental character, known for his impulsive nature and unique style. We'll also provide you with some background information on Heath's story, relationships, and appearance. So, let's dive right in!
Heath Burns: Character Background
Heath Burns is a fire elemental still learning to control his powers. His impulsive and impatient nature often leads to chaos, causing both students and teachers at Monster High to be on guard around him. Despite his reputation, Heath has a sense of style, dressing in letter jackets with flame designs and shoes with fire flames. His bright orange hair literally resembles fire flames, giving him a distinctive appearance.
Heath's relationships at Monster High are quite interesting, with Abbey Bominable being one of the few students who find him funny and not much worse than the average guy. He is also the cousin of Jackson Jekyll and Holt Hyde, adding to his unique place within the Monster High universe.
The Drawing Process
First, we'll create a basic sketch to outline Heath's proportions. During this process, the grey color in the images represents the basic proportions sketch. As we move through the steps, you'll see the red color, which indicates the current drawing step. Finally, the black color in the images highlights the previously drawn lines.
Once the basic sketch is complete, we'll start adding details to Heath's appearance, such as his flame-like hair and unique outfit. After the sketch is finished, we'll move on to inking, followed by coloring to bring Heath Burns to life!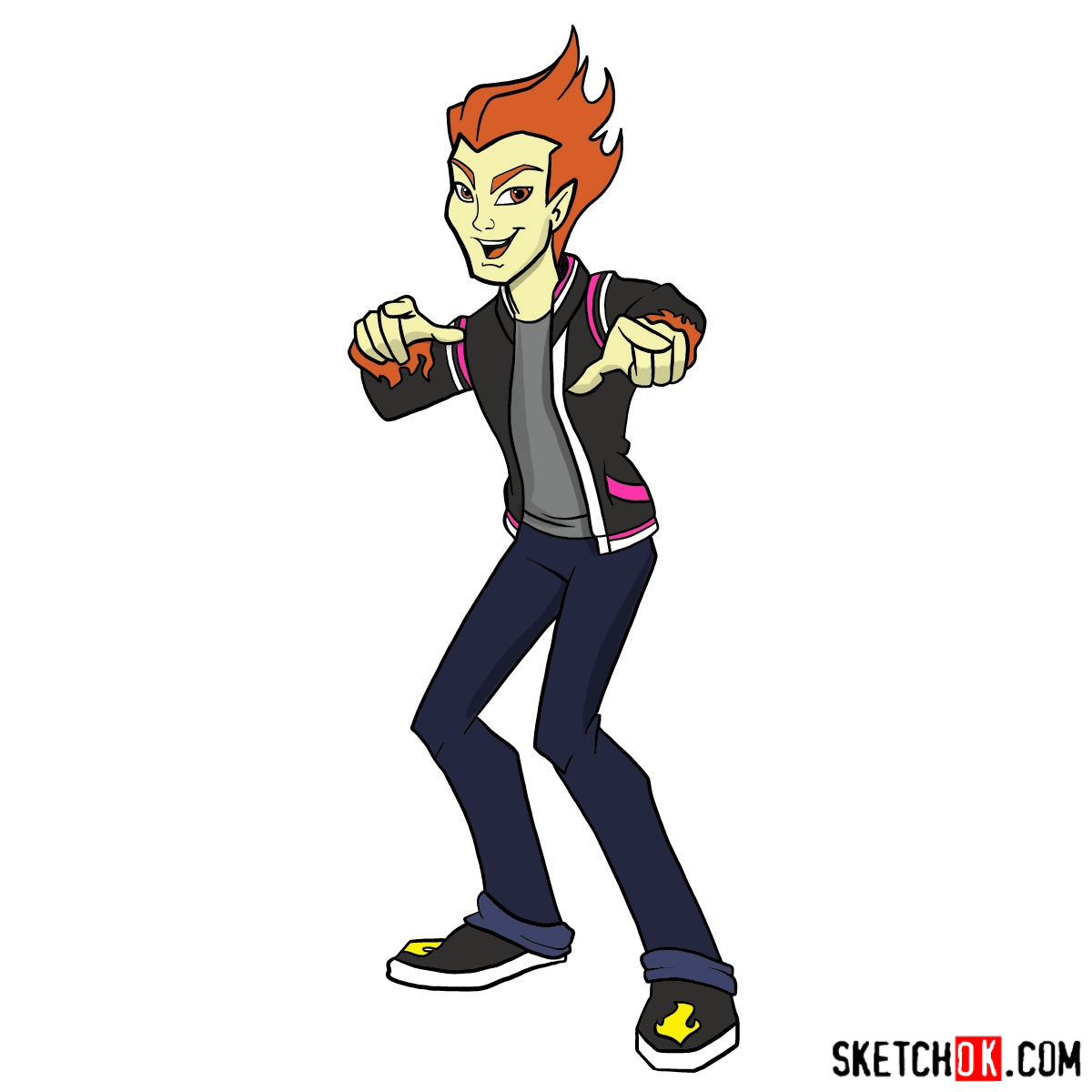 Related Characters
Monster High is filled with unique and fascinating characters, and Heath Burns is no exception. Some of the characters closely related to Heath's story are Abbey Bominable, his love interest; Jackson Jekyll, his cousin; and Holt Hyde, Jackson's alter ego. These characters all play a role in shaping Heath's experiences and relationships at Monster High.