Melman, the lovable giraffe from the popular Madagascar franchise, is more than just a long neck and adorable face. From his neurotic tendencies in Central Park Zoo to his brave adventures on the island of Madagascar, Melman has captured the hearts of many. In this guide, learn how to draw Melman and bring a touch of Madagascar to your sketchbook.
Melman's Notable Features
Tall and Graceful Neck: Arguably Melman's most distinguishing feature. Drawing it accurately sets the foundation for the rest of the sketch.
Expressive Eyes: These showcase a range of emotions, from his hypochondriac concerns to his genuine love for Gloria.
Patchy Spots: These spots give Melman his distinct giraffe appearance and add depth to the sketch.
About This Guide
Our tutorial, consisting of 12 well-detailed steps, ensures that you capture every essence of Melman. Let's explain the color coding before we dive into the steps:
Red Color:

Represents the current step. Follow this to know where you should be drawing next.

Black Color:

Displays the lines you've already drawn. This will help keep track of your progress.

Grey Color:

Indicates the basic sketch lines for proportions. Draw these with a light hand, as they guide the entire process.
Remember, the initial stage focuses on creating a basic proportionate sketch. As you approach the end, you can opt to ink your masterpiece. After inking, allow it to dry properly before erasing the pencil lines to achieve a clean, professional look.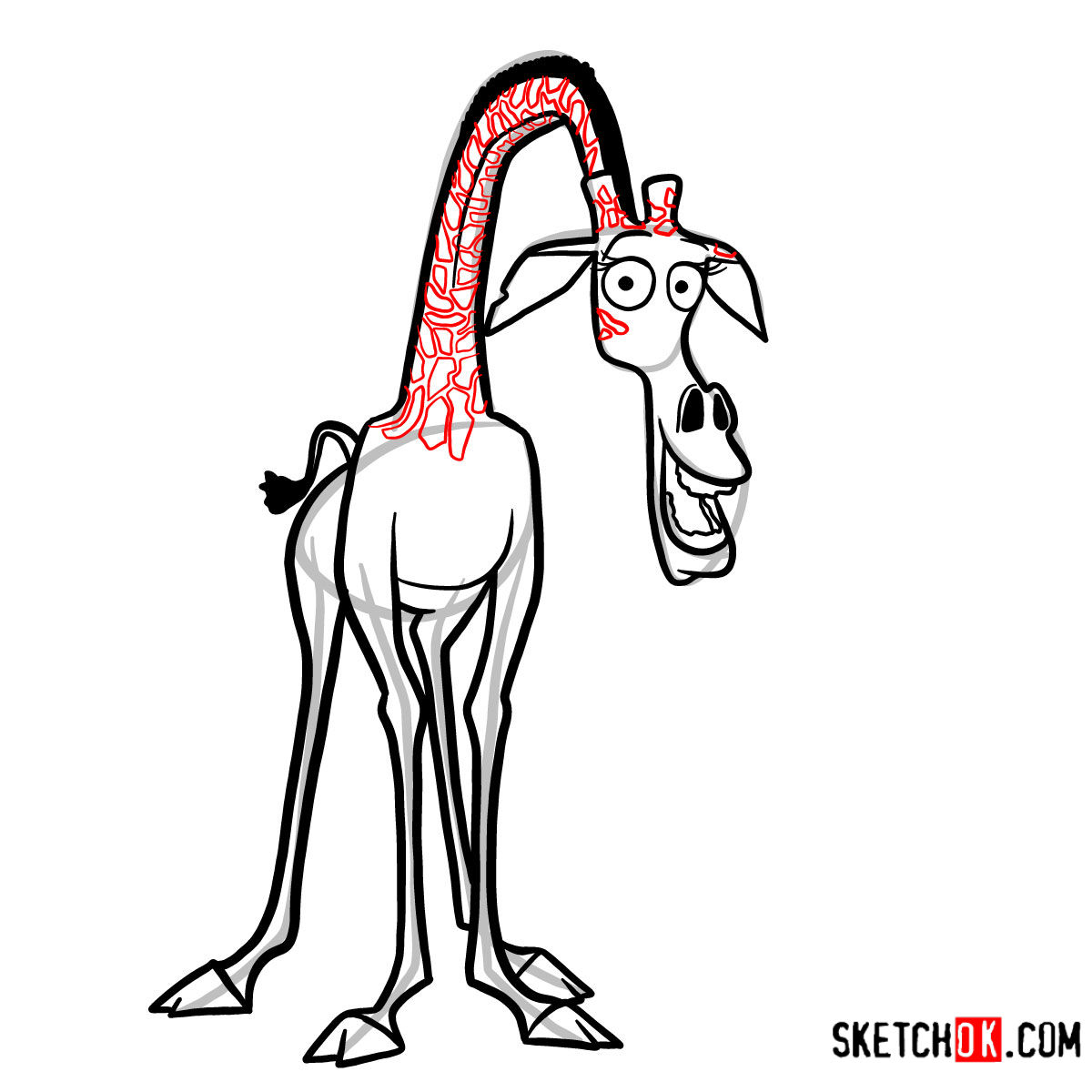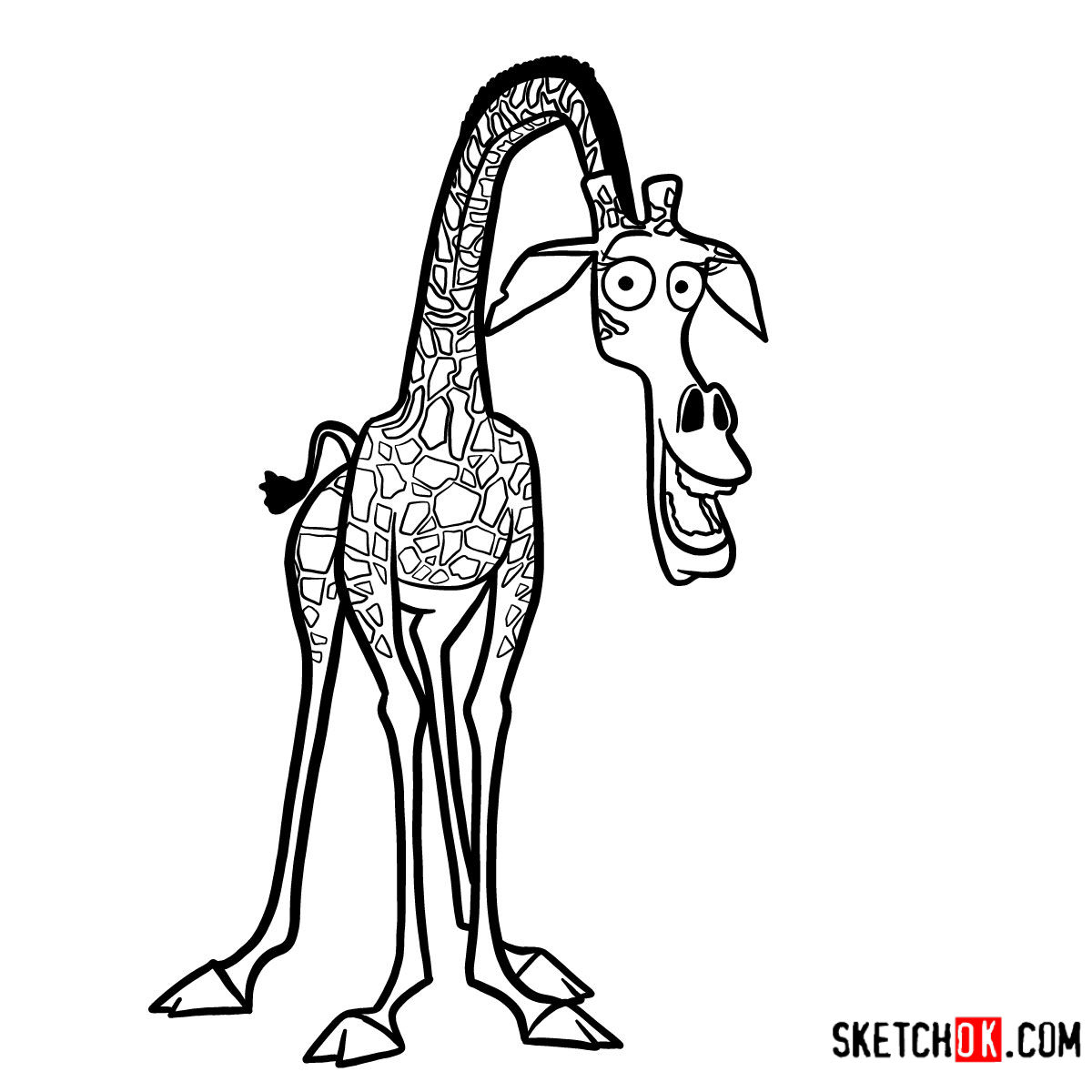 Congrats on taking this journey on how to draw Melman! Sharing your artwork and this guide with others would be a great way to spread the love for drawing. If you've found this tutorial helpful and want to support the efforts behind SketchOk, consider making a donation. Not only does this help maintain the platform, but by leaving a message with your donation on Buy me a coffee, you can suggest topics for future tutorials. Your suggestions are given utmost priority and expedited. Let's keep the art community vibrant and growing!
Follow and share our work on Facebook, Instagram, and Pinterest. Together, let's create, share, and inspire!