Embarking on a journey to the world of How to Train Your Dragon, the Skrill Dragon stands out as a symbol of power, mystery, and raw energy. Through this guide, you'll learn how to draw the Skrill Dragon, capturing its essence and fierce nature. Let's dive into the process!
Unveiling the Mystique: Skrill Dragon's Key Features
The Skrill Dragon, a formidable creature from the HTTYD series, possesses unique features that set it apart:
Electrifying Spines: These metallic spines are not just for show. They channel the Skrill's lightning power, making them a critical aspect of its anatomy.
Majestic Wings: With wings that rival even the Night Fury in flight, capturing their expansive and powerful nature is crucial.
Expressive Crown of Spikes: Similar to a Deadly Nadder's, these spikes give the Skrill Dragon its distinctive appearance and expressions.
Distinct Head Structure: Bearing resemblance to the Thunderdrum or Flightmare, this feature demands precision.
Elongated Body: Its body, closely resembling the Scuttleclaw's, should be drawn with care, capturing its agile nature.
For those looking to expand their artistic horizons, consider sketching other dragons from the series such as the Singetail or the Whispering Death to complement your Skrill masterpiece.
Tips for Sketching the Skrill
When sketching, it's essential to remember that patience and practice pave the way for perfection. Begin with light pencil strokes to create the basic structure, refining as you progress. This technique ensures any errors can be easily corrected without much fuss.
Decoding the Drawing Guide
Understanding our guide's color-coding is pivotal to following the drawing steps efficiently:
Red Color:

Highlights the current drawing step.

Grey Color:

Indicates the basic proportion sketch.

Black Color:

Represents the lines drawn in previous steps.
Comprising 14 steps, our guide starts with creating a basic sketch to ensure accurate proportions. Once the sketching is complete, artists can opt to ink their masterpiece. But remember, patience is key! Allow the ink to dry fully before erasing the pencil sketch to avoid any smudges.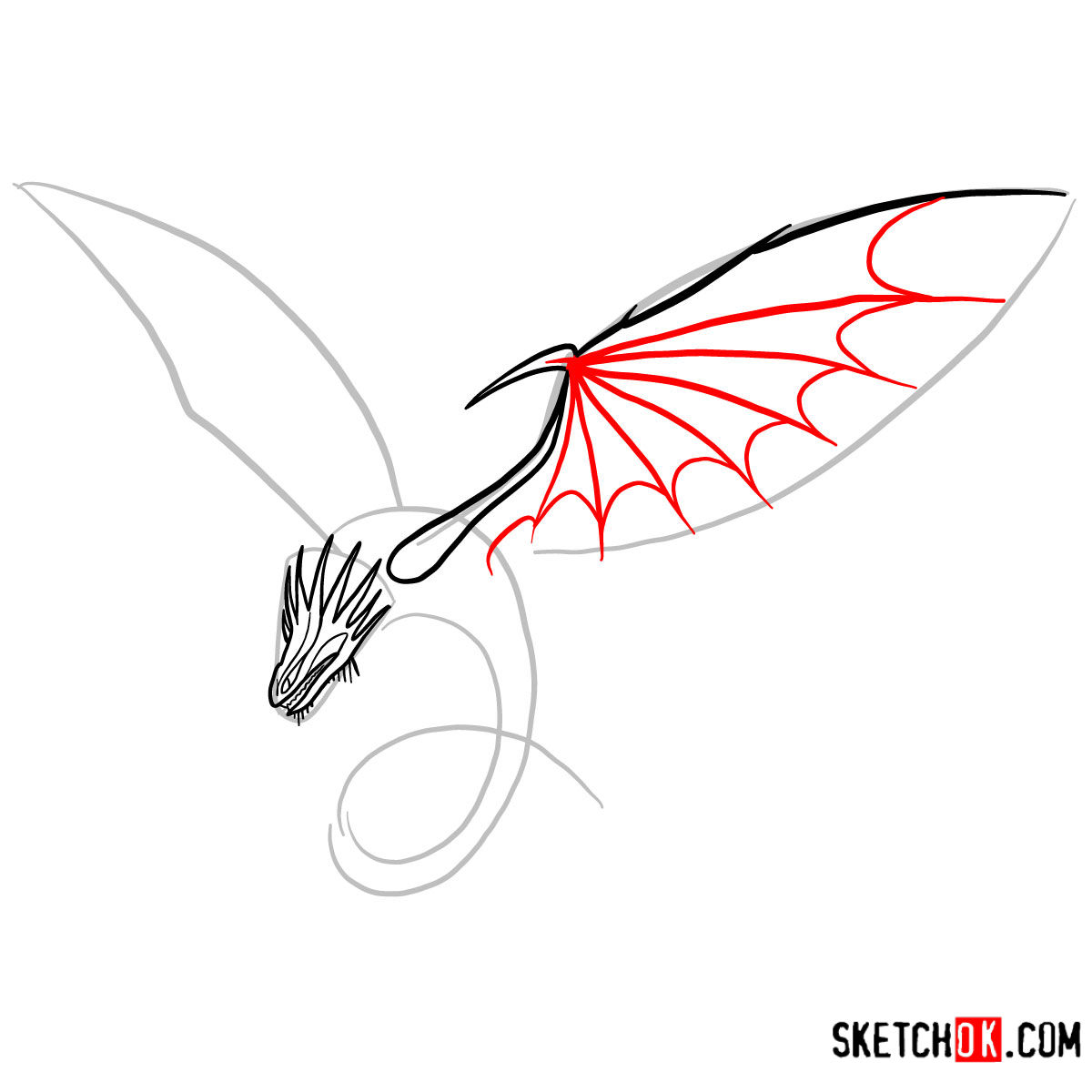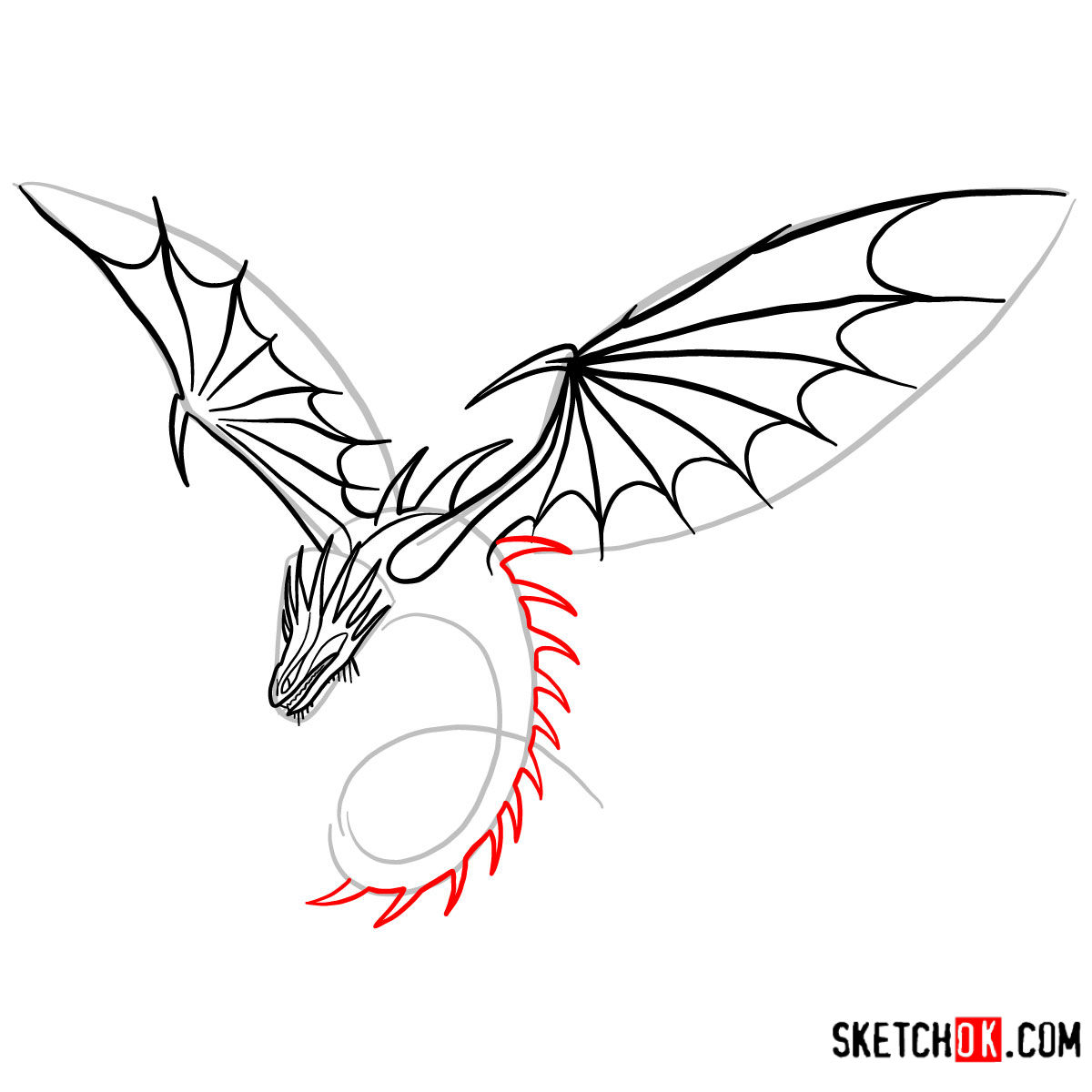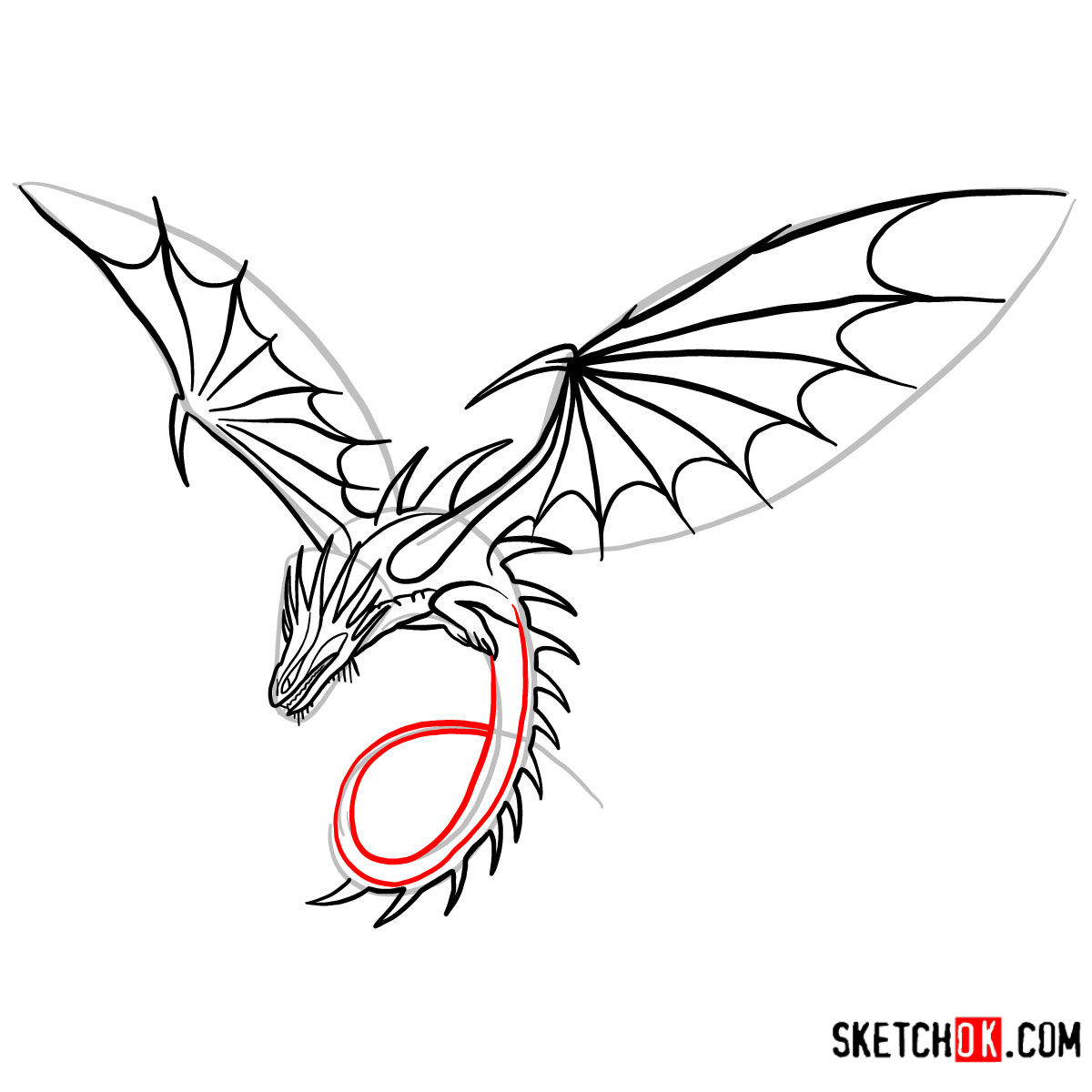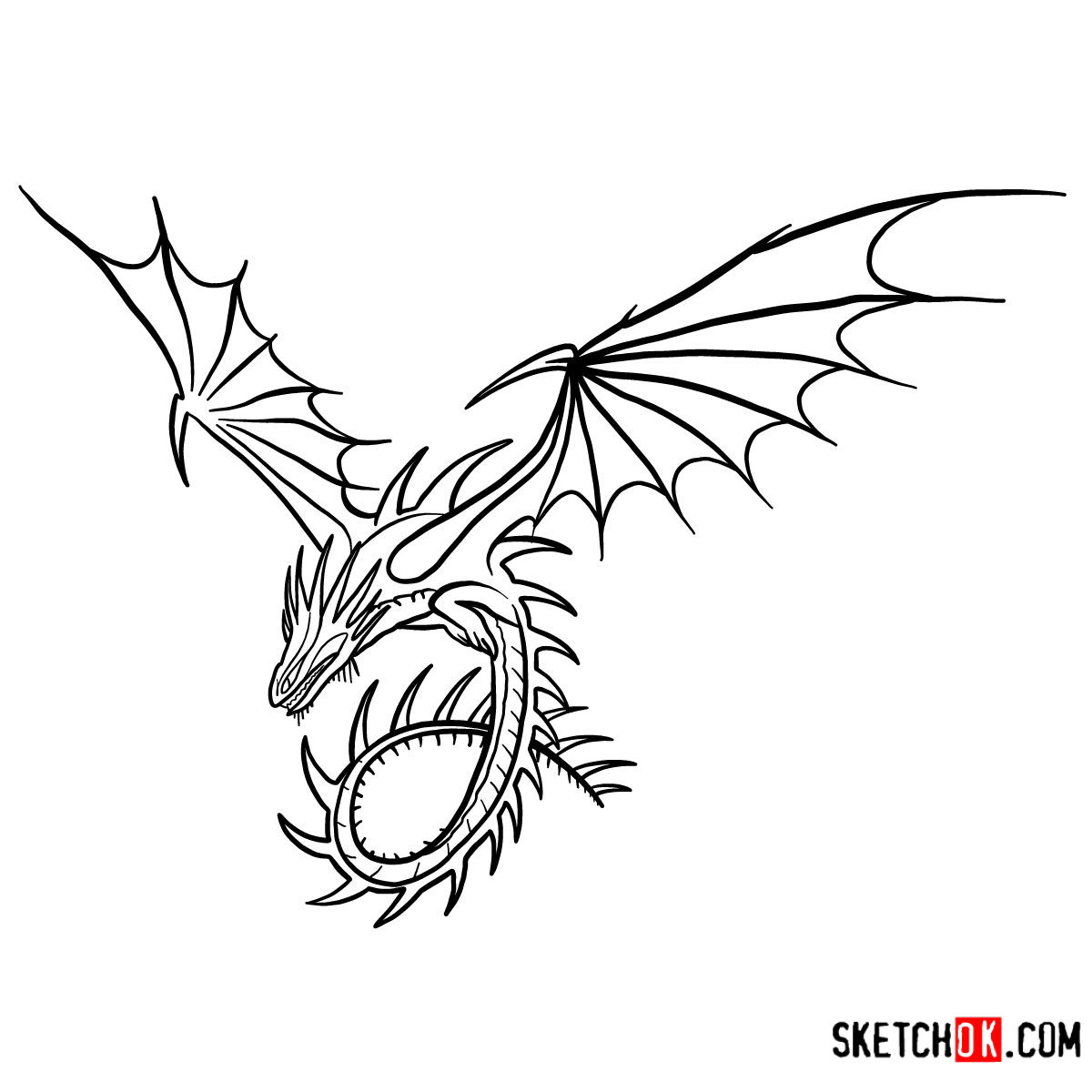 Did You Know?
Early development art of the Skrill depicted the dragon with shorter wings and a heavier body. Some even showcased it diving from the sky, wrapping its wings entirely around its body, hinting at an early envisaged ability for the species.
We hope this guide provides you with the insights needed to sketch the Skrill Dragon with flair. Should you wish to support SketchOk further, kindly consider donating. With your generous support, you can also suggest topics for future tutorials, ensuring they're prioritized and crafted swiftly. Don't forget to share your masterpiece and this guide on our Facebook, Instagram, and Pinterest pages. Together, let's continue to explore the fascinating world of how to draw!