The Night Fury, renowned as one of the most enigmatic and formidable species of dragons, holds a special place in the hearts of many fans. Emerging from the "How to Train Your Dragon" universe, this creature remains a symbol of mystery and power. Our guide aims to aid you in sketching this magnificent beast, capturing its essence step by step.
Key Focus Points: Understanding the Night Fury
When you embark on the journey of sketching the Night Fury, understanding its physical attributes and unique characteristics is paramount. Here's a concise breakdown:
Appearance: Medium build with jet black scales, a sleek physique, and piercing yellow eyes.
Behavior: Highly intelligent, loyal, and protective. Their actions often mirror those of common pets.
Abilities: Capable of "dive bombing" from great heights, followed by a powerful "plasma blast".
Similar Characters: For those looking to expand their sketching horizon, consider the Screaming Death or the Hobblegrunt Dragon.
Sketching Tips: Start with light strokes to map out the Night Fury's basic structure. This allows for easy adjustments and ensures precision as you progress. Remember, patience is the key to capturing its majestic aura.
About This Guide
This guide is crafted with 11 meticulous steps to help you sketch the Night Fury with precision. Here's a quick rundown of our color-coded approach:
Red Color:

Indicates the current step in the drawing process.

Black Color:

Represents the lines you've already sketched.

Grey Color:

Shows the preliminary sketch for proportion alignment.
In the concluding steps, artists have the option to ink their sketch. It's imperative to allow the ink to dry before erasing the pencil marks, preserving the clarity of your masterpiece.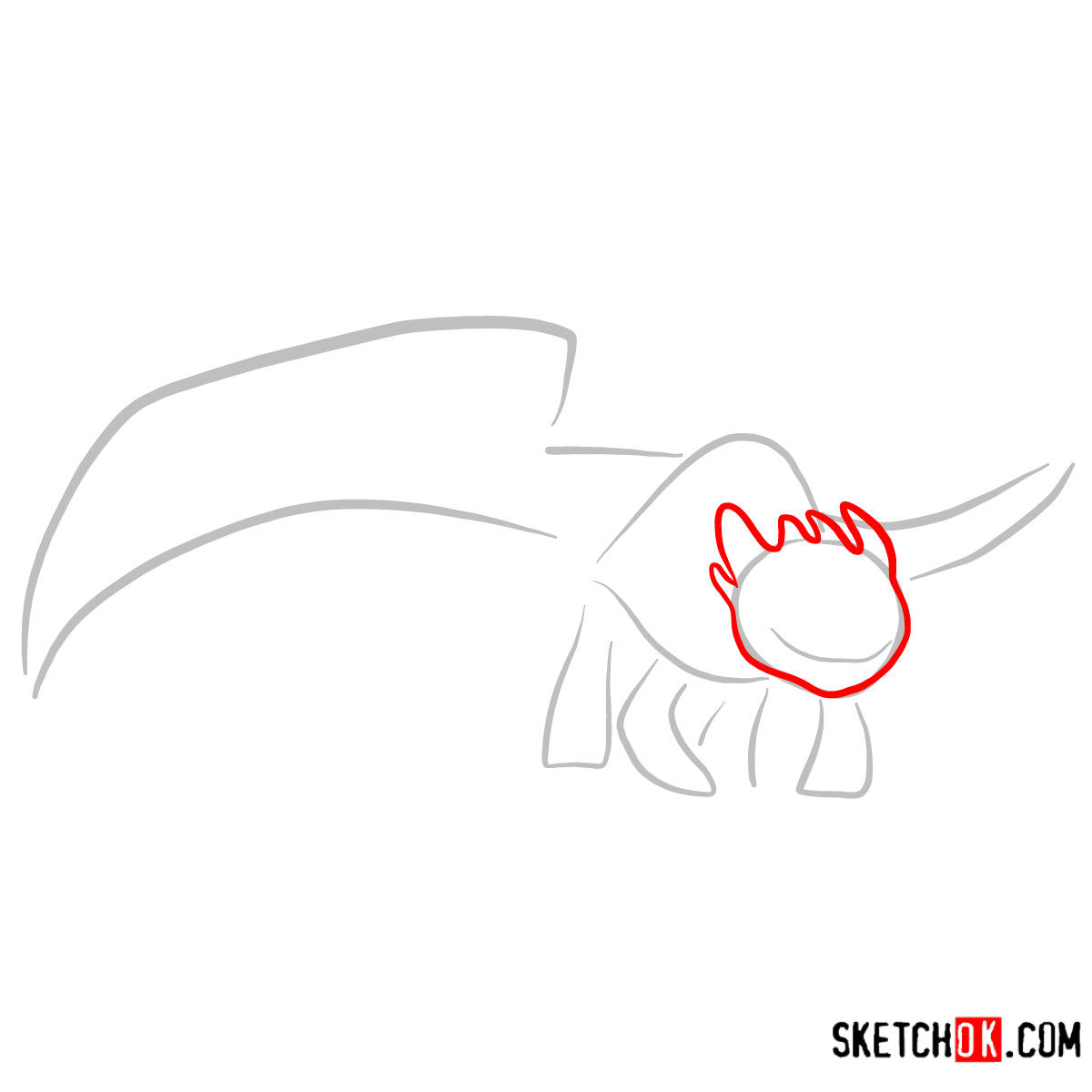 Sketching with Insight: The Night Fury's Inspiration
The Night Fury wasn't simply born from imagination. It was inspired by various creatures such as black panthers, bats, and even big cats. The objective was to create a dragon that's not just fierce but also emotionally resonant. The sounds, gestures, and even the very skin of the Night Fury were crafted with care, ensuring that it's a character viewers could resonate with.
As we reach the end of this guide on how to draw the Night Fury Dragon, I'd like to express my gratitude for joining me on this artistic adventure. If you've found this guide helpful, consider sharing the link with fellow enthusiasts. To support further endeavors and even suggest topics for future tutorials, consider making a donation. Your suggestions through Buy me a coffee will be prioritized. Also, stay updated and join our creative community on Facebook, Instagram, and Pinterest.