Twilight Sparkle, fondly dubbed Sci-Twi, stands tall as one of the pivotal figures in the enchanting universe of Equestria Girls. Transitioning from her pony avatar in Ponyville to her human representation in Canterlot High, Sci-Twi holds a distinctive charm. She's evolved through a series of adventures, making her a favorite for many art enthusiasts. If you've ever wondered how to draw human Twilight Sparkle, then you're at the right place!
Character Profile: Distinguishing Features of Sci-Twi
Bun & Ponytail: Initially, her hair was neatly tied in a bun, but as the series progressed, particularly post Legend of Everfree, her hairstyle transitioned into a sleek ponytail.
Pink Highlight: A more pronounced pink streak in her hair compared to her pony version, adding an extra dash of vibrancy to her persona.
While Twilight Sparkle's features make her stand out, drawing enthusiasts can also consider adding characters like Sunset Shimmer or even Applejack for a detailed Equestria tableau.
Guide Nuances: Decoding the Drawing Process
Our guide simplifies the sketching process, ensuring you recreate Sci-Twi in all her glory. With a total of 16 steps, the guide takes you through every intricacy.
Red Color:

This highlights the immediate steps you should be focusing on. It's your compass, guiding your pencil in the right direction.

Black Color:

These lines represent the steps you've completed. Think of it as retracing your journey.

Grey Color:

Represents the basic sketch, the foundation of your artwork. The first step predominantly emphasizes this.
Upon completion, artists can ink their sketch. However, it's crucial to patiently wait for the ink to dry, post which the pencil marks can be erased, giving clarity and neatness to the art.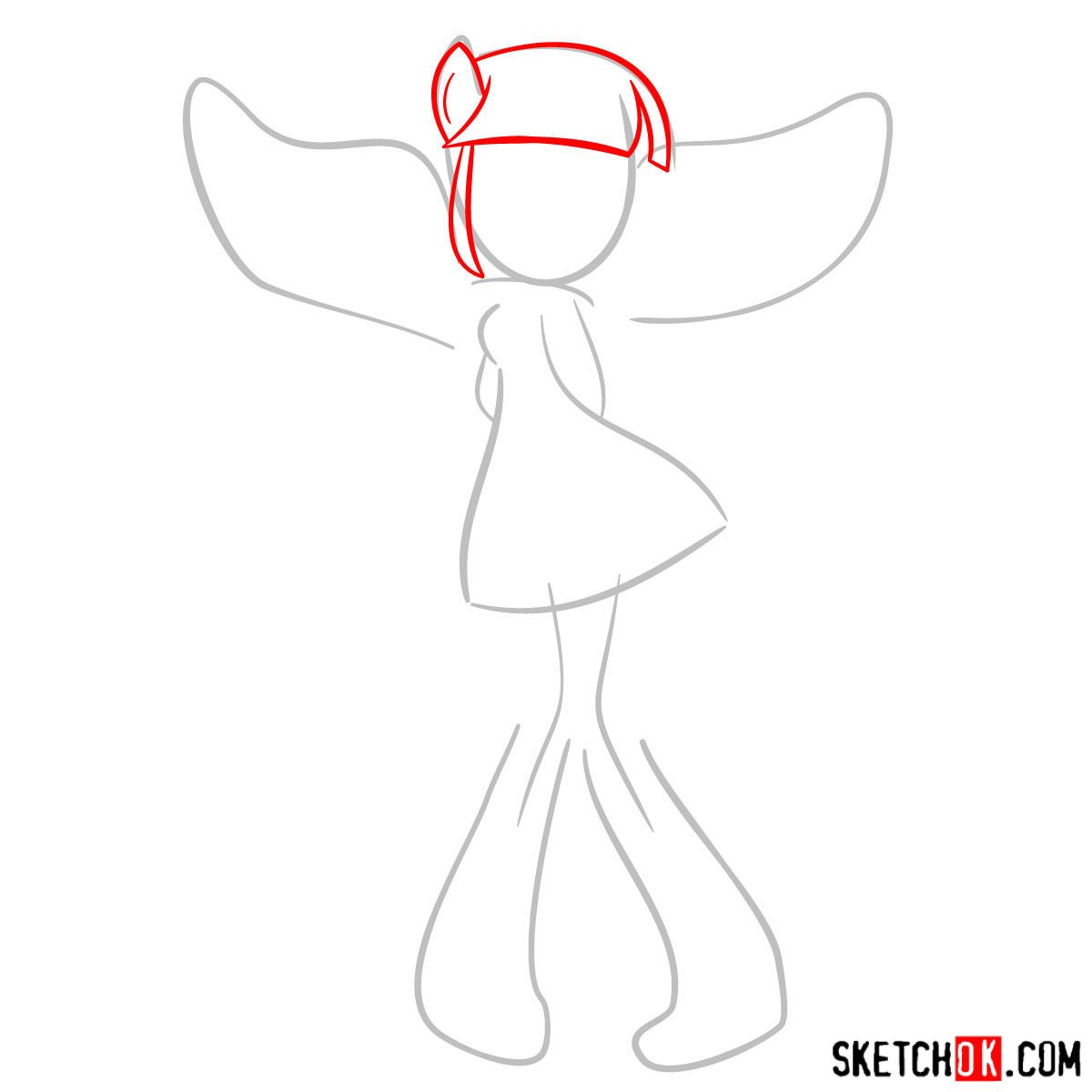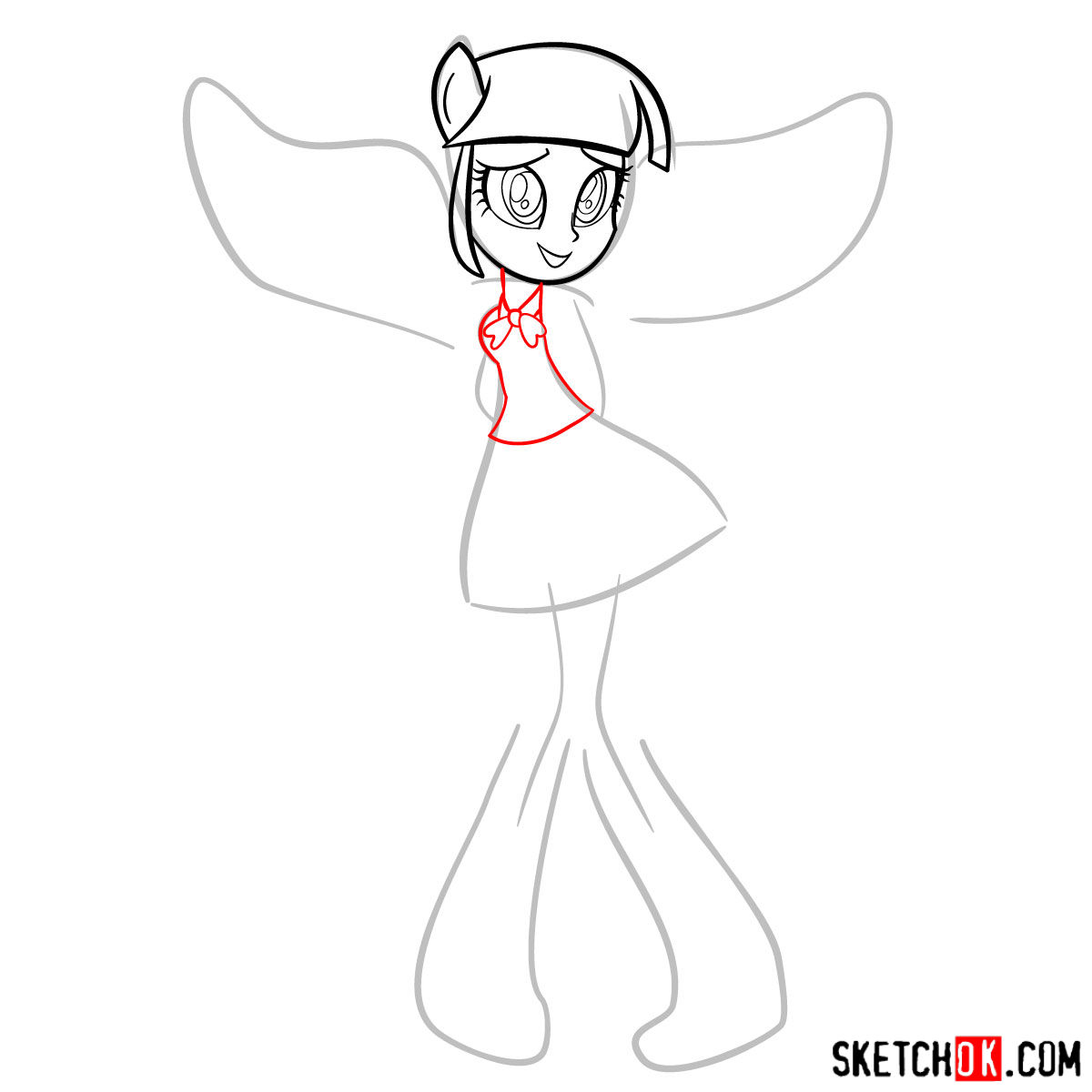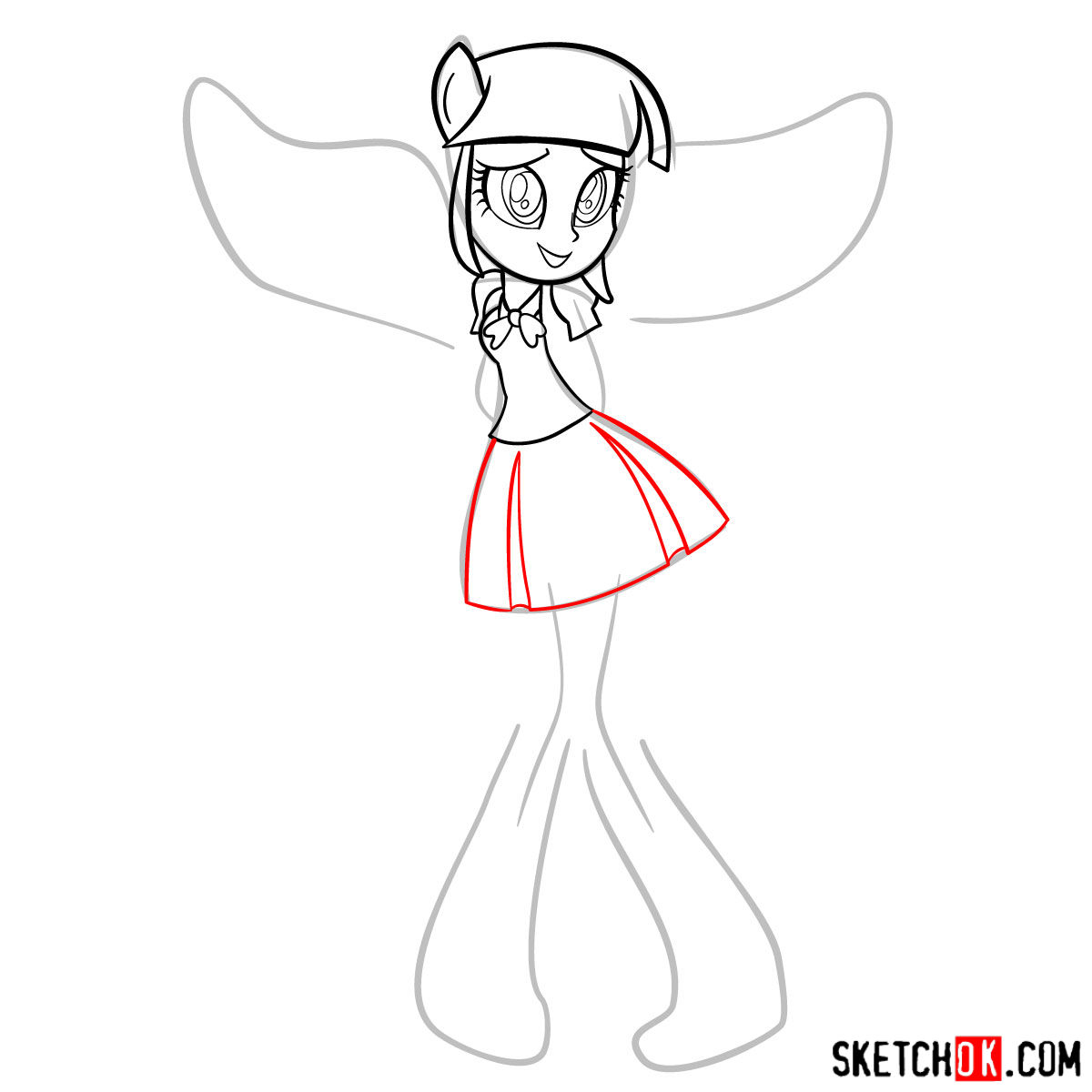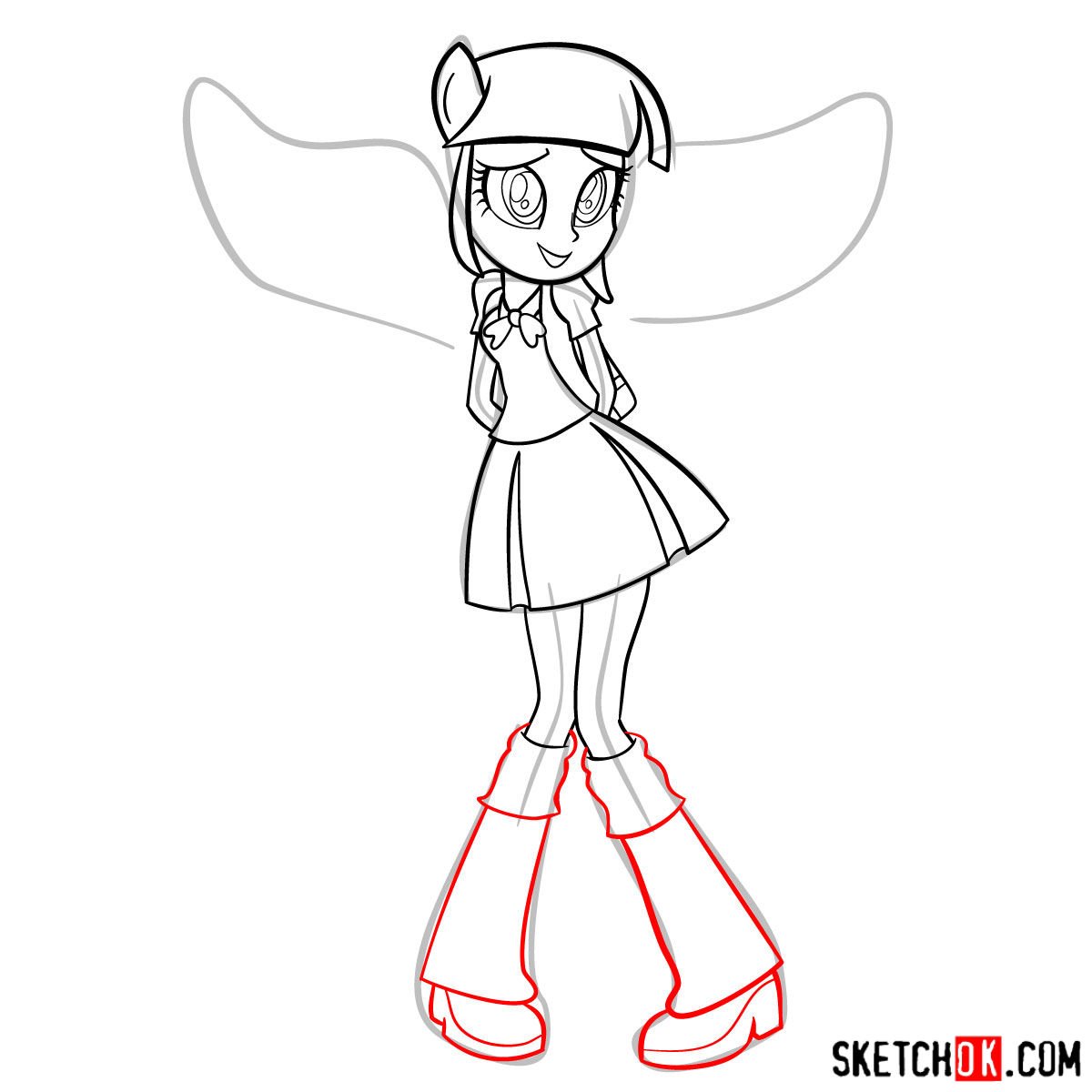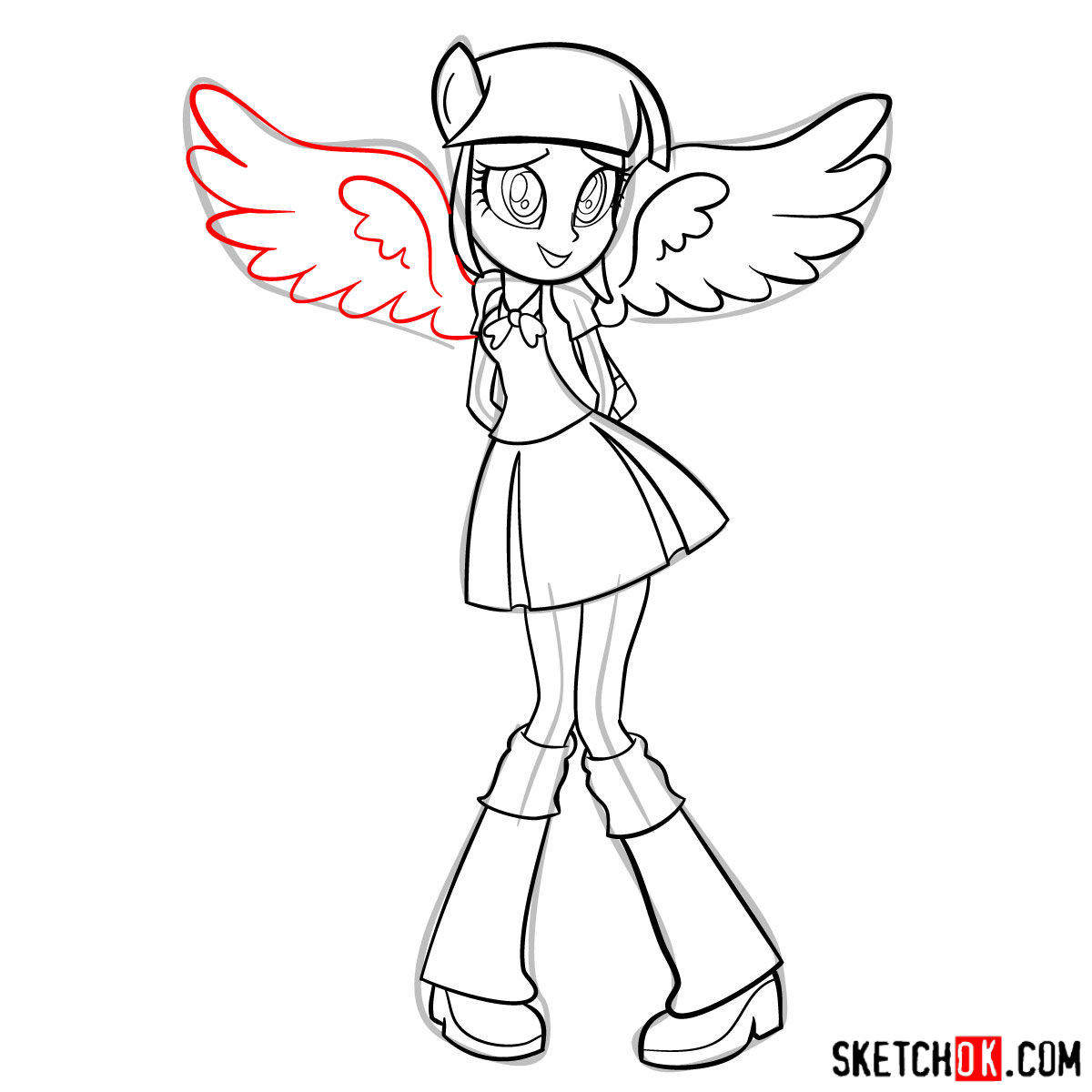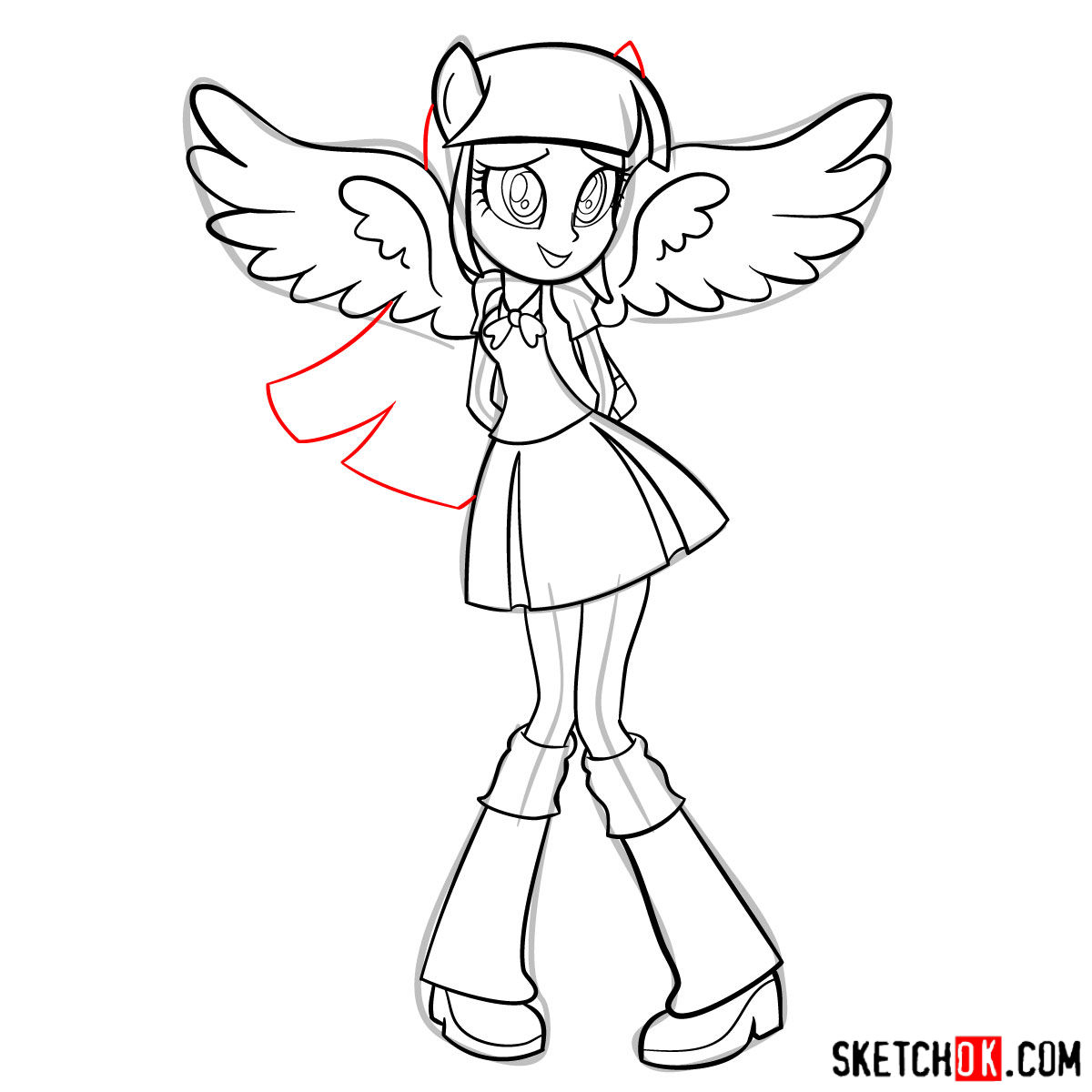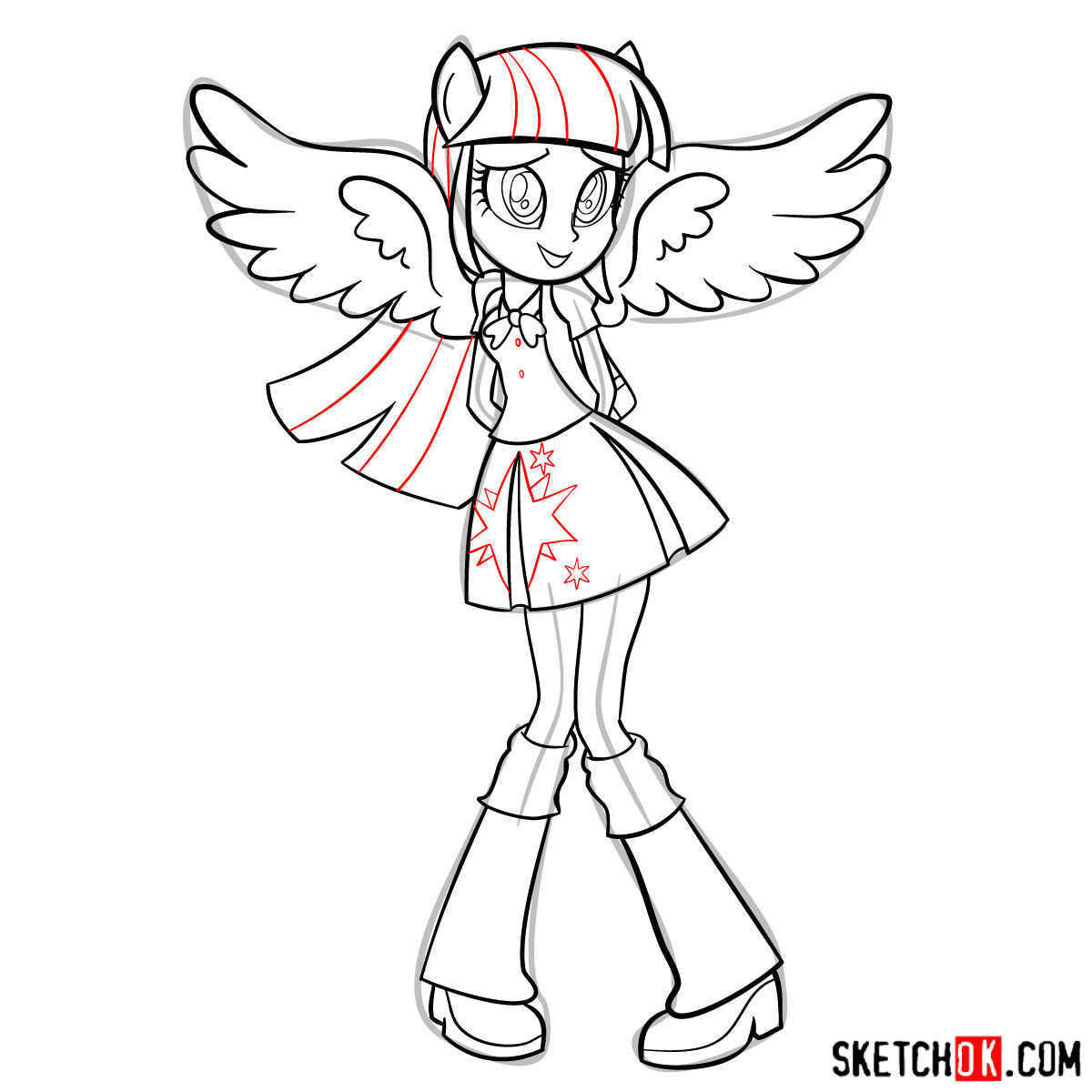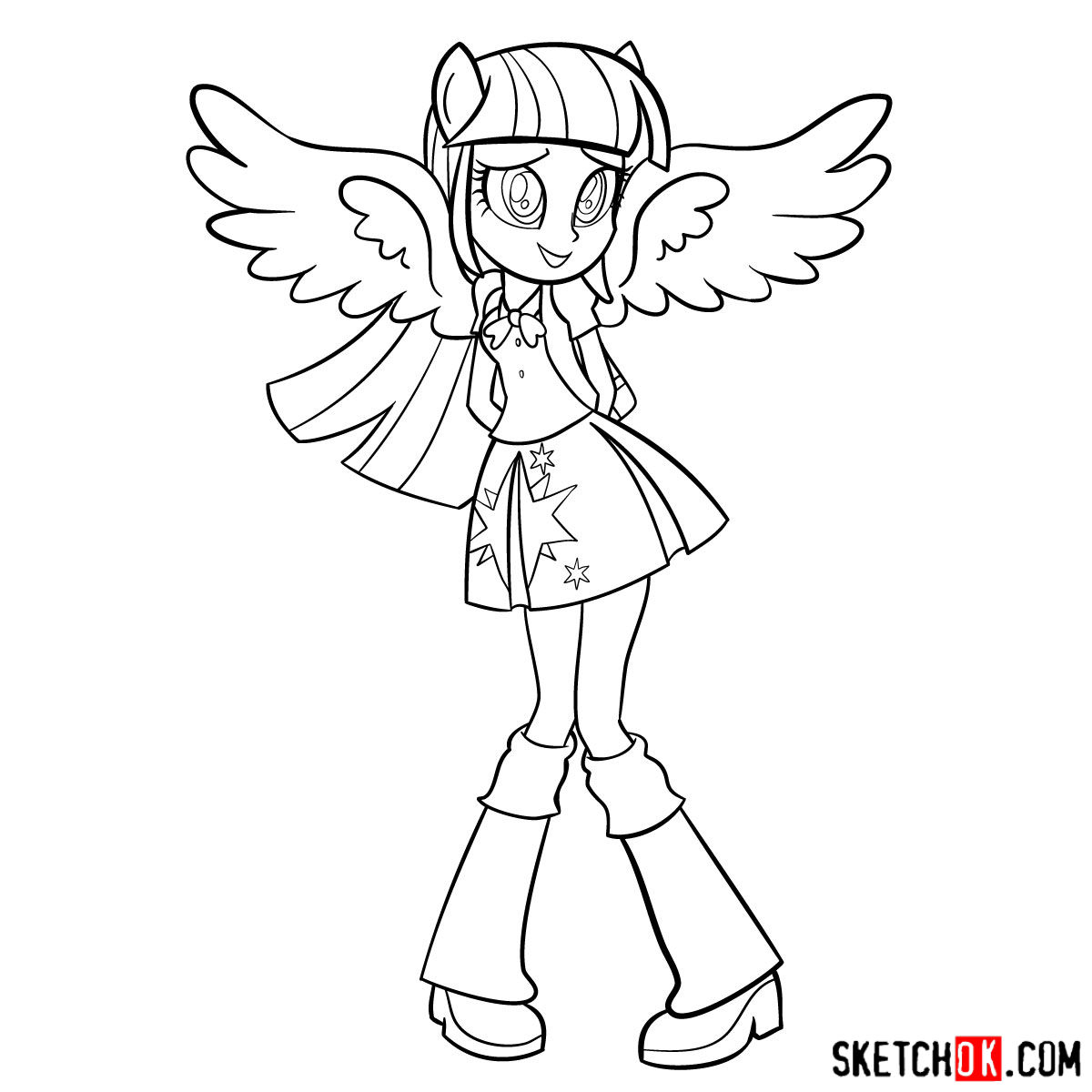 Frequently Asked Questions
Concluding Sketches & Shades
Drawing is more than just strokes on paper; it's about bringing characters to life. As you learn how to draw human Twilight Sparkle from Equestria Girls, remember that every pencil movement contributes to embodying her spirit. Your support keeps the SketchOk initiative thriving. By donating, you not only fund the creation of more free drawing guides but also fuel the inspiration for tutorials on countless other characters.
Moreover, every share, be it on Facebook, Instagram, or Pinterest, broadens our community. And who knows? Your next share might inspire another budding artist. Here's to the endless world of art!