Get ready for an exhilarating artistic journey as we teach you how to draw Minion Kevin with a gun! Kevin, one of the most recognizable Minions from the Despicable Me series, is known for his tall, lanky figure and two-eyed expression. With our tips and advice, you'll soon be creating a captivating sketch of this mischievous character in no time.
Minion Kevin: A Brave Leader Among Minions
As one of the central characters in the Minion universe, Kevin is often seen leading his fellow Minions in various adventures and schemes. With his distinctive personality, he's a fan favorite who's easily distinguished from other Minions, such as Carl, Stuart, Dave, and Jerry.
Armed with a gun in this drawing, Kevin takes on a more action-packed role, showcasing his courageous and daring side. Capturing his lively spirit and unique characteristics will make your drawing stand out and bring joy to anyone who sees it.
Essential Advice for Drawing Minion Kevin with a Gun
Before diving into your Minion Kevin sketch, consider the following advice to ensure your drawing captures the essence of this beloved character:
Focus on proportions: As the tallest of the main Minions, Kevin's height is an essential aspect of his appearance. Be mindful of his elongated body and limbs while sketching.
Experiment with expressions: Kevin's two-eyed face allows for a wide range of emotions. Choose an expression that showcases his personality, whether it's excitement, determination, or amusement.
Pay attention to the gun: The gun is a crucial prop in this drawing. Take care to accurately depict its shape, size, and details to create a convincing representation.
Create a dynamic pose: A lively pose will make your drawing more engaging. Consider having Kevin in an action stance, such as aiming the gun or preparing to fire.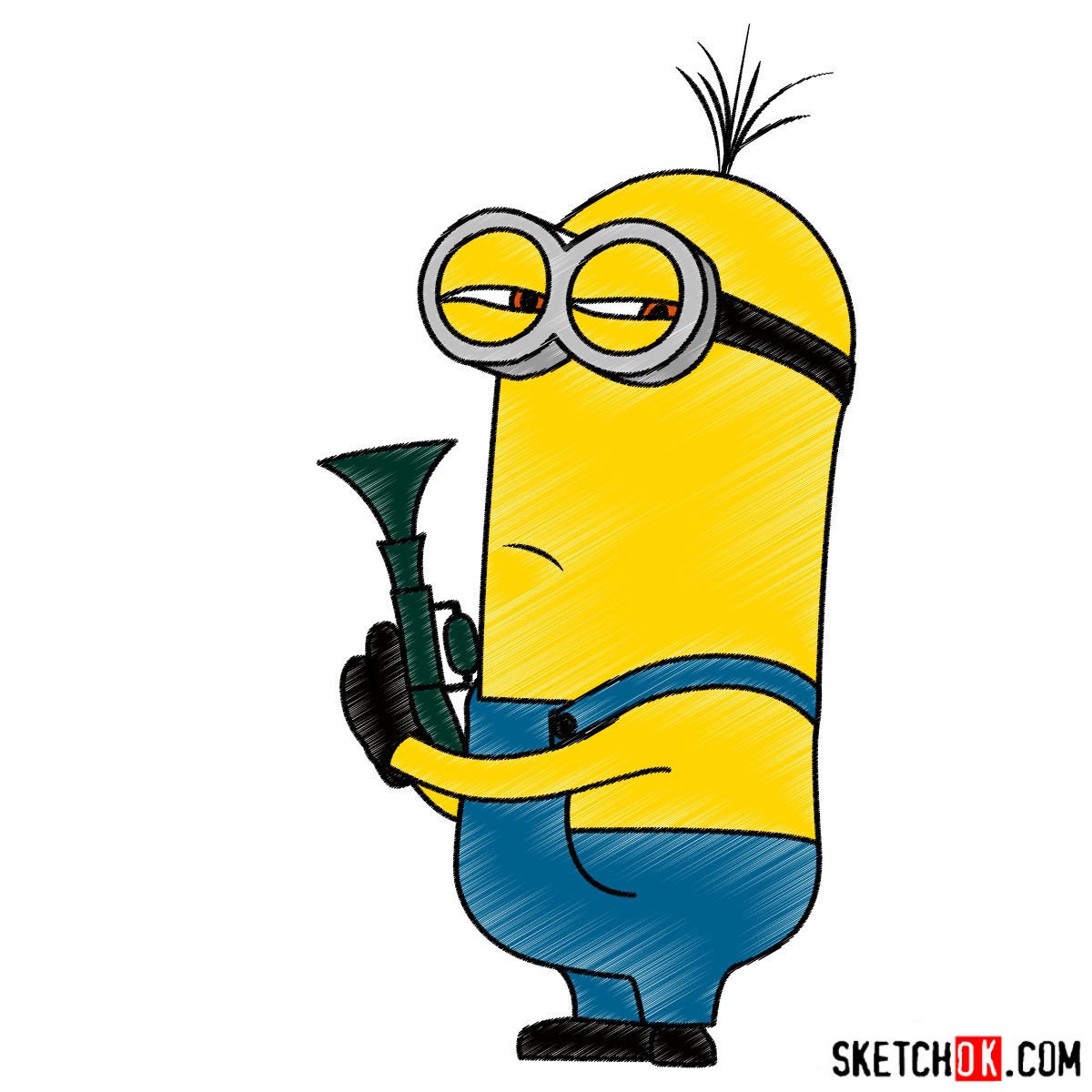 Conclusion: Celebrate Your Artistic Talents with Minion Kevin
By mastering how to draw Minion Kevin with a gun, you'll not only enhance your artistic skills but also create a unique and engaging piece of art. Practice and persistence are key to achieving an impressive result that captures the spirit of Kevin and the Minion universe.
If you enjoyed this guide and found it helpful, please consider supporting me on Buy Me a Coffee. Your support enables me to create more content to inspire and guide aspiring artists like you. Keep drawing and exploring your creativity!