With Halloween approaching, it's time to mix the charm of Minions with the allure of vampires. In this tutorial, we'll explore how to draw a Vampire Minion, a delightful blend of mischief and spookiness. This one-eyed minion has traded his overalls for a vampire coat cape, making him ready to create some playful chaos on All Hallows' Eve.
Character's Appearance and Drawing Focus Points
Single Eye: Unlike some Minions, this one has a single central eye. Keep its size prominent to capture that characteristic Minion look.
Vampire Teeth: Those iconic two vampire fangs are a must. They are the very essence of his transformation!
Coat Cape: A flowing coat cape with a distinct button gives him that Dracula-inspired appearance.
While our primary focus here is the Vampire Minion, don't forget that the world of animation offers a plethora of characters to experiment with. Imagine drawing a Jasmine mummy or even a Witch Elsa alongside to bring the Halloween crew to life!
About this Drawing Guide
Before diving into the sketch, let's decode the color scheme of the guide:
Red Color:

This represents the current step you're working on.

Black Color:

Highlights the lines that have been previously drawn.

Grey Color:

Illustrates the basic sketch for proportions. Remember, it's essential to use light strokes for this initial structure.
This guide comprises 22 comprehensive steps, starting with a basic proportionate sketch. As you reach the end, you may opt to ink your sketch. If you decide to do so, always allow the ink to dry fully before erasing the pencil lines. This prevents smudging and retains the clarity of your artwork.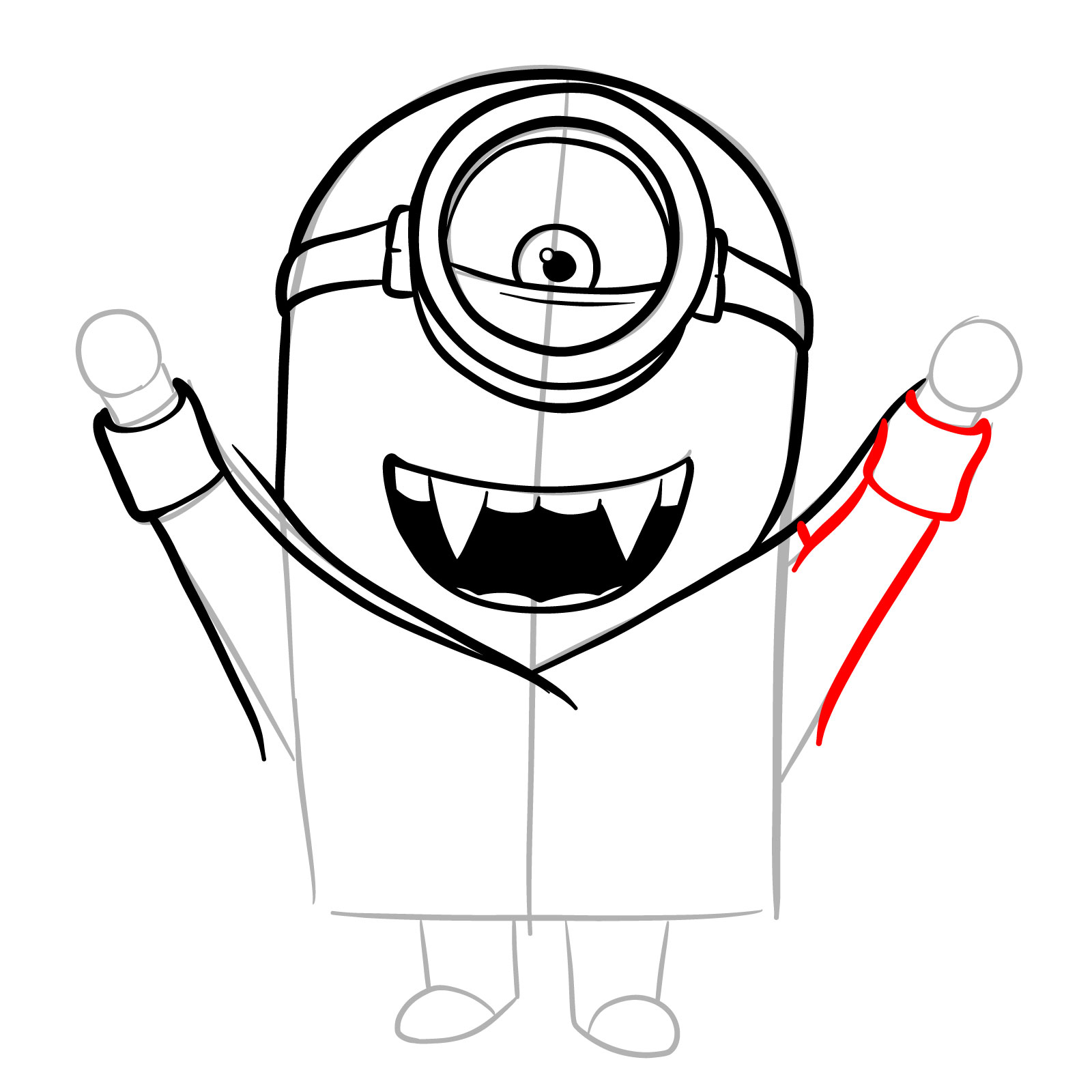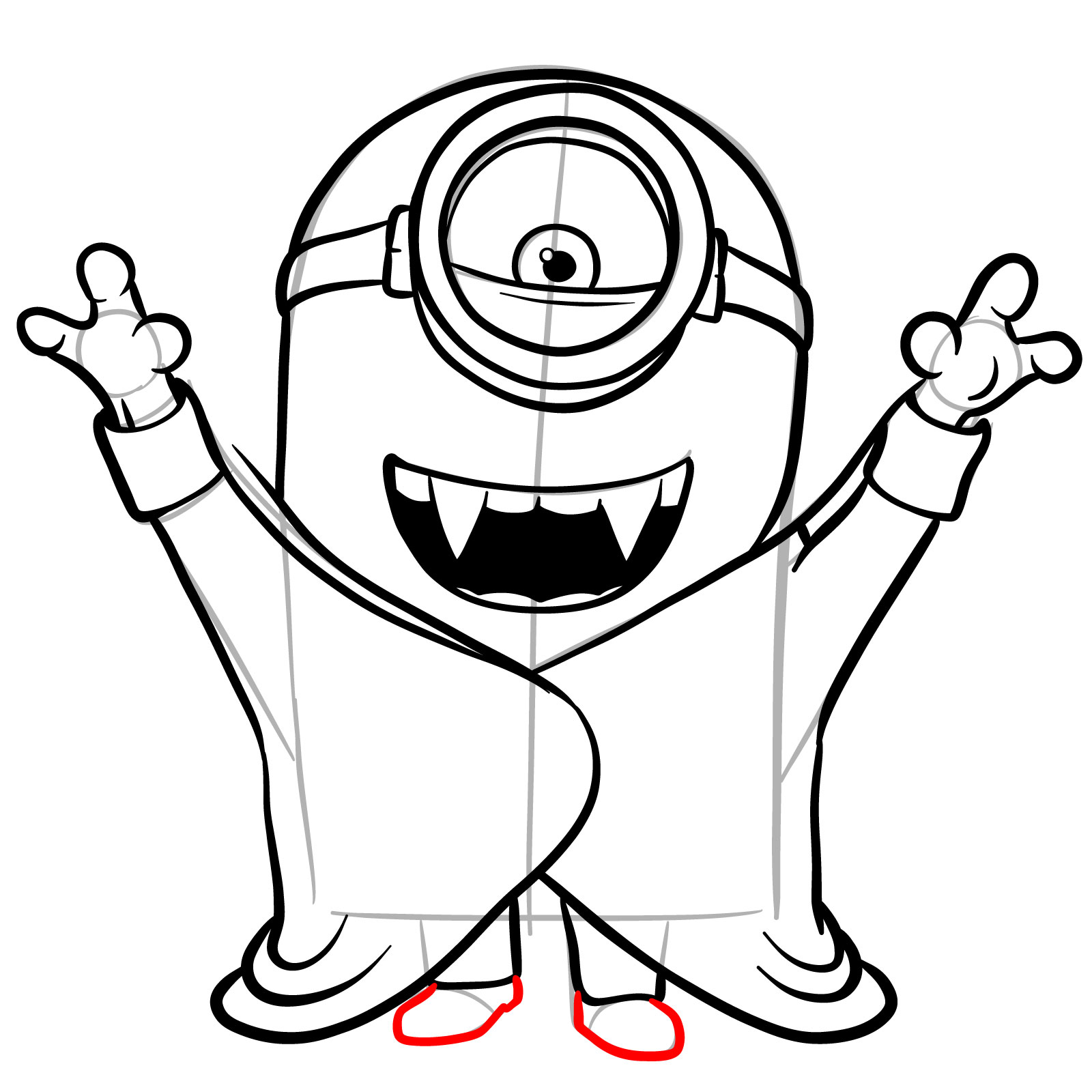 There you have it, a step-by-step guide on how to draw a Vampire Minion. I hope you enjoyed this drawing journey as much as I enjoyed crafting it for you. If you found this guide valuable, please consider sharing the link with fellow art enthusiasts. Your support means the world!
If you're inclined to support SketchOk further, consider donating at Buy me a coffee. Not only does your donation help keep the sketches coming, but you also get the chance to suggest topics for future tutorials. I'll prioritize these suggestions, ensuring your desired sketches come to life sooner! And don't forget to follow on Facebook, Instagram, and Pinterest to stay updated on the latest tutorials.
Happy sketching, and may your Vampire Minion bring a touch of playful spookiness to your Halloween!