Drawing enthusiasts and fans of the hit show Clarence, you're in for a treat! In this guide, we'll explore how to draw Jeff Randell, Clarence's meticulous and endearing best friend. Grab your sketchbook, and let's get started!
Understanding Jeff Randell's Unique Look
Jeff Randell's distinct appearance makes him a fascinating character to sketch. Here's a breakdown of his key features:
Rounded Square Head: Jeff's head stands out due to its large, square shape with rounded edges.
Brown Hair: A neatly combed hairdo that defines his meticulous nature.
Clothing: A bright cyan t-shirt paired with tan-yellow shorts.
Accessories: High socks, dark blue sandals, and a keen sense of hygiene, often seen with a sanitizer in hand.
Personality: His neat appearance is a reflection of his personality – a mix of phobias, especially mysophobia, and a love for game shows.
Drawing enthusiasts might also enjoy sketching his friends like Sumo and Clarence, other similar characters like Double D from "Ed, Edd n Eddy," given their shared quirks and personality traits.
Navigating the Sketching Guide
Our guide is structured to be user-friendly, ensuring you create an impeccable sketch of Jeff Randell. Here's what the colors indicate:
Red Color:

Highlights the current step of the drawing process.

Black Color:

Represents the lines you've previously sketched.

Grey Color:

Denotes the basic proportion sketch, which should be done with light pencil strokes.
The guide spans 9 steps, commencing with a basic sketch to set the proportions. Upon completing your pencil sketch, you can opt to ink it. Remember to let the ink dry fully before erasing the pencil marks, ensuring a clean and smudge-free final piece.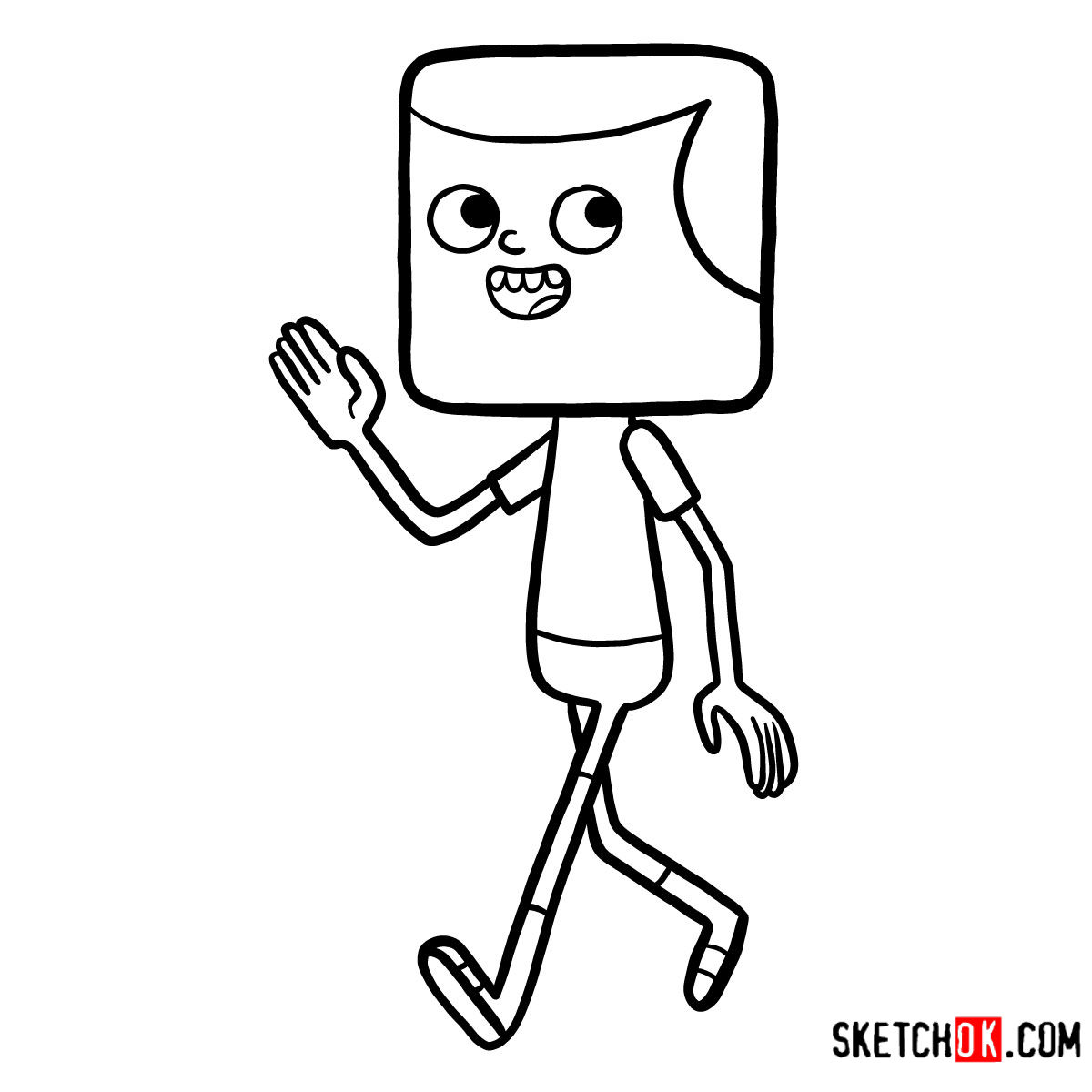 Thanks for sketching with us! If you enjoyed this tutorial on how to draw Jeff Randell and want to support more of these, consider donating. Your donations not only keep the sketches coming but also let you suggest future tutorials – which will be prioritized!
Love sharing your art? Tag us or share your masterpieces on our Facebook, Instagram, or Pinterest pages. And remember, every drawing journey begins with a single line!