Are you a fan of Clarence and the whimsical characters that fill his world? If so, then you're in for a treat. This guide is here to teach you how to draw Chad, Clarence's beloved step-dad, with a comprehensive step-by-step process. With each line and curve, you'll get closer to mastering the art of drawing this endearing character.
Character Insights: Chad's Distinctive Features
Chad is not just any character in Clarence; he's a pillar in the protagonist's life, playing the role of Mary's boyfriend and Clarence's step-father. With a very distinctive ape-like appearance, Chad comes with some features that are essential to capture when drawing:
Face: Chad has shoulder-length brown hair coupled with a constant stubble, giving him a rugged, yet caring look.
Physique: His physique is tan and robust, sporting hairy arms and legs that bring out his masculine nature.
Attire: Chad is often seen in a white t-shirt, torn blue shorts, socks, and occasionally, sandals.
Resemblance: Interestingly, Chad has a striking similarity to the iconic character, Donkey Kong. This could be a fun reference point when sketching.
If you're looking to expand your Clarence collection, considering drawing other characters like Mary or even Clarence himself. Each character brings a unique flair and challenge to the drawing board.
Decoding the Drawing Guide
Before diving into the tutorial, let's understand the color coding:
Red Color:

This represents the step you should be currently working on. Ensure you follow this cue to understand your progression.

Black Color:

Indicates the lines and structures you have previously drawn. It's like looking back at your journey.

Grey Color:

This is the foundational sketch, the backbone of your drawing. It's crucial for proportions and positioning.
This guide comprises 11 vital steps. The initial phase emphasizes constructing a basic sketch, setting the tone and proportions for Chad. Upon completion, you have the choice to ink your sketch. Remember to wait for the ink to dry before erasing the pencil marks. This ensures a clean, smudge-free artwork that truly embodies Chad's essence.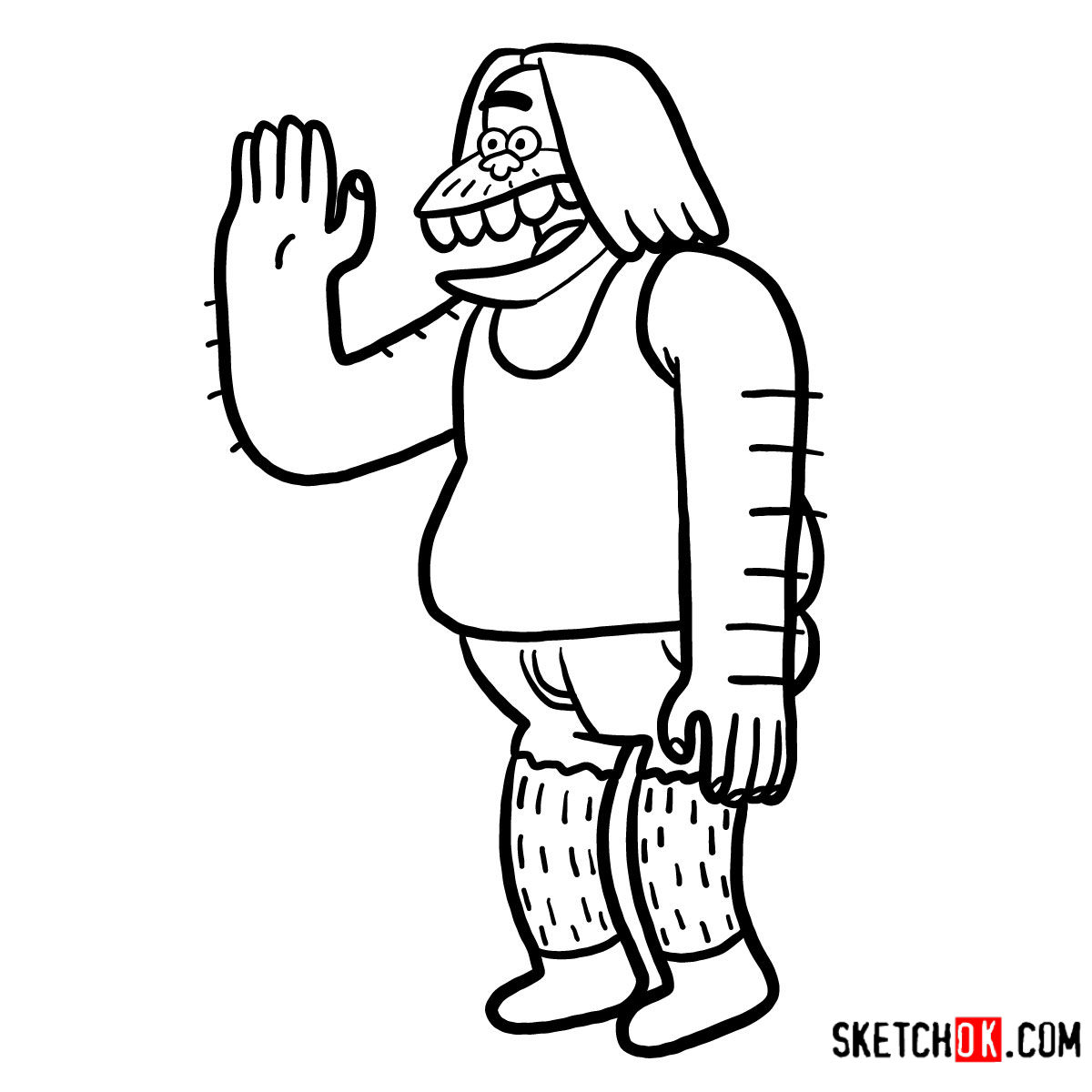 Wrapping It Up
I hope this guide instills confidence and excitement in your artistic journey on how to draw Chad. If you've loved this tutorial, consider sharing the link with fellow artists and Clarence enthusiasts.
For those willing to support SketchOk further, your donations are much appreciated. By contributing, you also have the opportunity to suggest topics for future tutorials. And trust me, your suggestions will be given the utmost priority! Find me on Buy me a coffee and drop your suggestions.
Stay connected and get inspired by following SketchOk on Facebook, Instagram, and Pinterest. Thank you for being a part of this artful journey!