Ethel Anderson, the resilient ranger of Brickleberry, presents a unique blend of beauty, passion, and mischief. From being the star ranger at Yellowstone to her spirited adventures in Brickleberry, her character is as vibrant as the nature she vows to protect. If you've ever wished to immortalize her fiery spirit on canvas, you're at the right place. This step-by-step guide on how to draw Ethel Anderson will walk you through the intricate process, ensuring your drawing radiates her essence.
Ethel Anderson: Key Features to Focus On
Facial Features: Her defined jawline, almond-shaped eyes, and expressive brows make her distinct.
Signature Hairstyle: Her hair, often flowing freely, adds to her vibrant persona.
Attire: As a dedicated ranger, Ethel's uniform is an essential element to capture.
Stance: Ethel's confident posture, a testament to her ranger prowess, is crucial for an authentic representation.
While focusing on Ethel, it might also be fun to consider sketching her alongside Steve, giving your artwork a dynamic and interactive feel. Their contrasting personalities can make for an engaging sketch.
Deciphering the Drawing Guide
Before we embark on this artistic journey, let's understand the guide's color codes:
Red Color:

This indicates the current drawing step.

Black Color:

Represents the lines you've already drawn in previous steps.

Grey Color:

Provides a glimpse into the basic sketch and proportion guides.
The guide encompasses 13 methodical steps. The initial step is pivotal in setting the basic structure and proportions of the sketch. It's recommended to use light strokes during these preliminary stages. Once you're satisfied with your sketch, you can opt to ink it. Ensure the ink dries thoroughly before gently erasing the pencil marks to prevent smudging.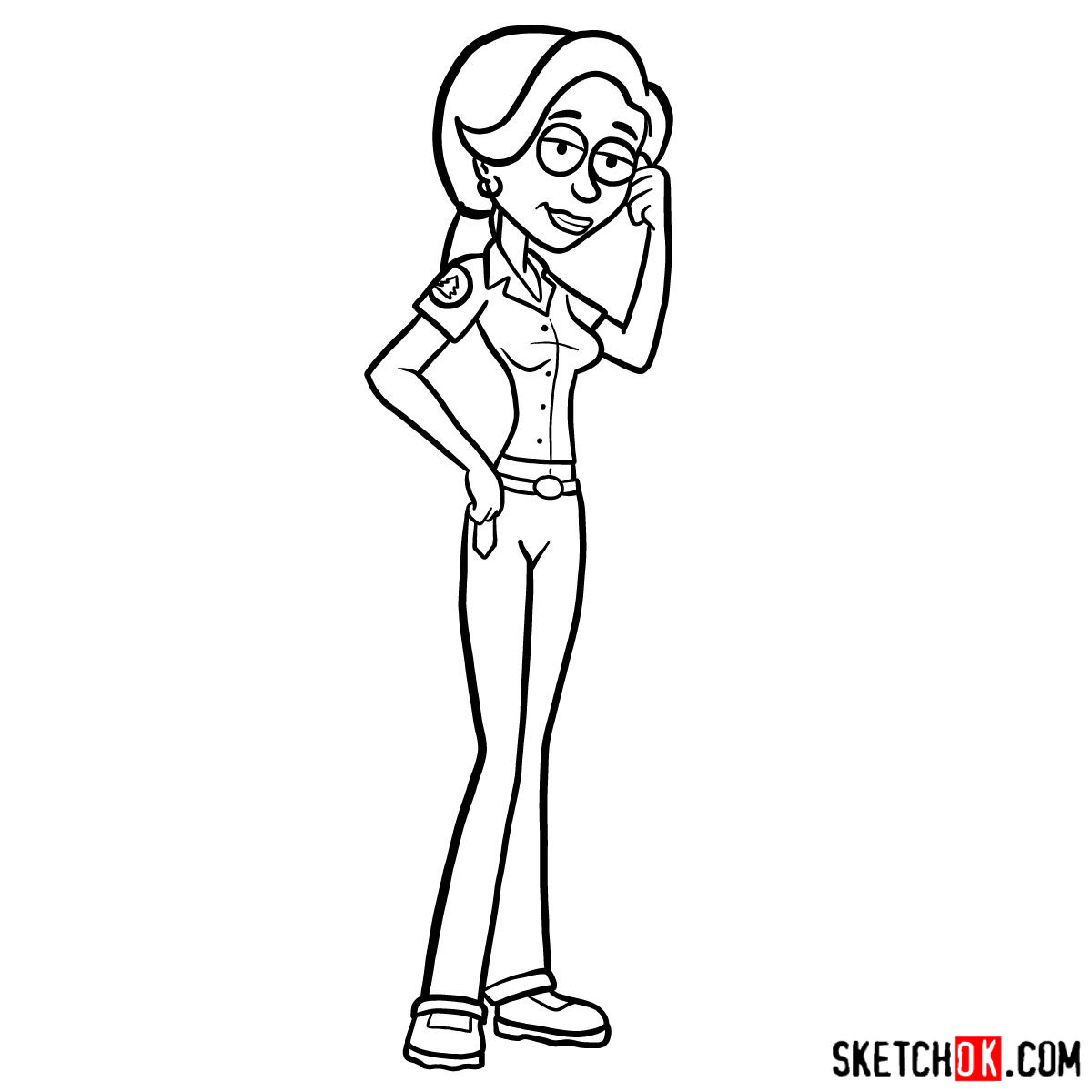 Drawing is more than just a hobby; it's a way of expressing oneself. As you master how to draw Ethel Anderson, remember to share your creations. Whether it's with friends, family, or fellow art enthusiasts online, every shared link contributes to a community of aspiring artists. Your support goes a long way in ensuring resources like SketchOk remain available for everyone.
If you found this guide valuable, consider showing your appreciation by donating. Your contributions help create more free drawing tutorials and bring your suggestions to life. Stay connected by following us on Facebook, Instagram, and Pinterest. Together, let's continue the artistic journey.