Most of us know 'wasabi' as that fiery green paste accompanying our sushi, but in the animated world of Big Hero 6, Wasabi stands out as a character with depth and methodical precision. The team at Big Hero 6 wouldn't be complete without him. Intrigued? Let's dive into understanding Wasabi better before we explore how to draw Wasabi.
Distinctive Features of Wasabi
Height and Build: A tall, muscular frame that contrasts humorously with his gentle nature.
Hair: Smooth brown locs adorned with a yellow headband.
Facial Features: A distinct beard, sharp brown eyes, and a deep complexion.
Attire: A fondness for green and yellow in his clothing, with the addition of all-black jikatabi shoes, a nod to Japanese fashion.
For those looking to expand the scene, consider adding other characters like Honey Lemon or Go Go Tomago to complement Wasabi and bring the full Big Hero 6 team to life!
About This Drawing Guide
This guide simplifies the drawing process into 11 distinct steps. Designed for clarity, each image highlights:
Red Color:

The focus for the current step.

Black Color:

Lines drawn in previous steps.

Grey Color:

The basic sketch, ensuring proportions are correct.
Begin with light pencil strokes for the basic structure. This foundation aids in getting the proportions right. Upon completing the sketch, you may choose to ink it. If so, ensure the ink dries fully before erasing the pencil marks to avoid smudging.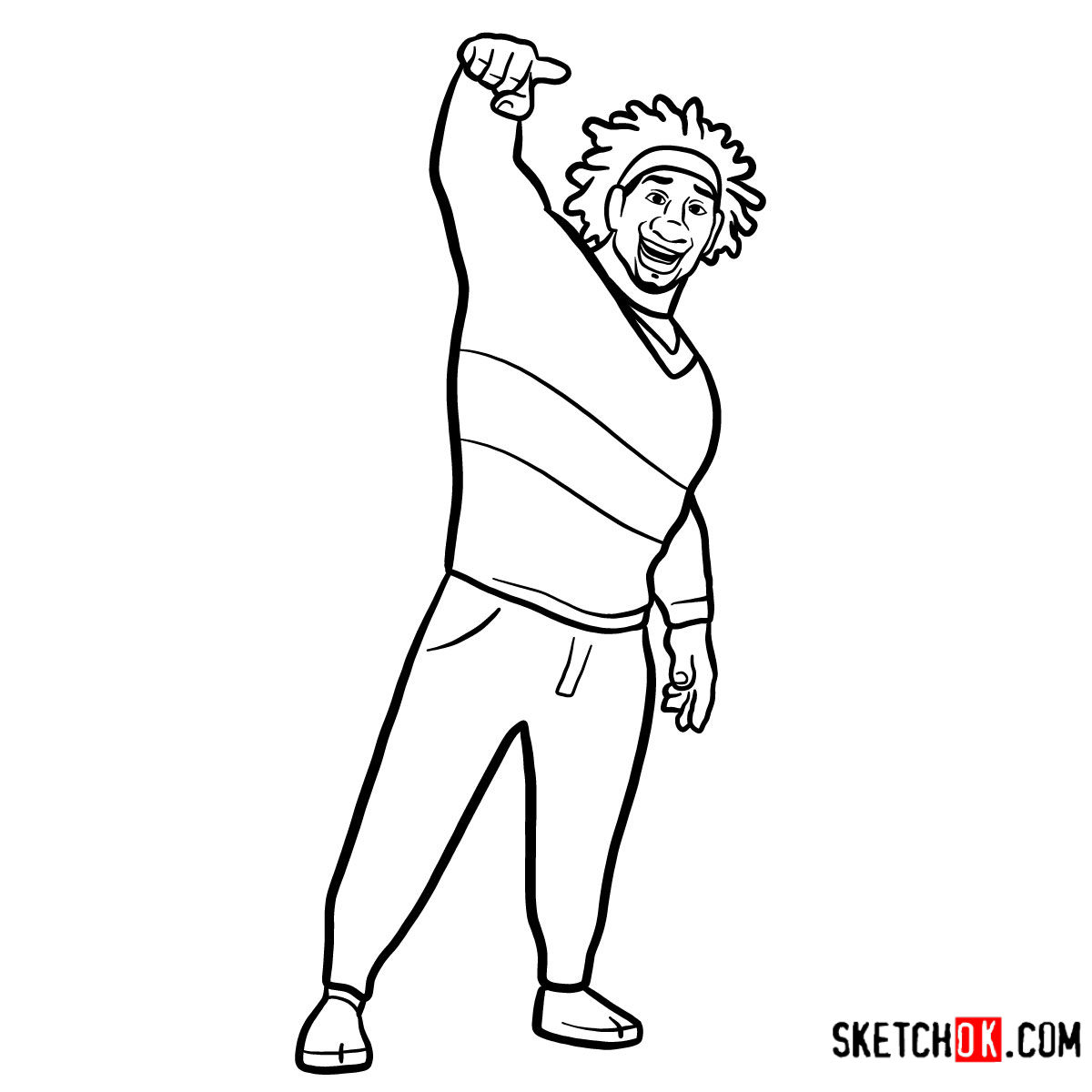 By now, you've hopefully gained insights not only into how to draw Wasabi but also a deeper understanding of his character. Remember, every drawing is unique, much like Wasabi's love for order and precision.
If you've found this guide helpful, consider sharing it with fellow artists. To delve deeper into the world of drawing and explore more tutorials, follow us on our social media channels:
And, if you wish to support SketchOk further, consider donating. Your generous contributions help in crafting more content, and as a little perk, you can suggest tutorial topics in your donation message. Your suggestions are taken on priority, bringing your favorite sketches to life sooner!