Known for his infectious smile, iconic arrow tattoo, and the immense burden of being the last Airbender, Avatar Aang's character has left an indelible mark in the hearts of many. With our step-by-step guide, you'll be able to recreate this beloved character in full growth. Whether you're a fan looking to pay homage or an artist eager to tackle a new challenge, our guide is tailored for you.
Deciphering Avatar Aang's Unique Features
Signature Arrow Tattoo: Running from his forehead and extending down his back, this arrow is a symbol of Aang's Air Nomad lineage.
Expressive Eyes: As the youngest Avatar, Aang's eyes often carry the weight of the world, oscillating between childlike wonder and profound wisdom.
Once you've mastered Aang, consider exploring other characters from the Avatar universe. Drawing Katara, Sokka, or even Appa alongside Aang can create a dynamic and lively scene, reflecting the camaraderie they share in the series.
Understanding Your Drawing Guide
This tutorial is crafted to guide you through 13 definitive steps, from the first stroke to the final masterpiece.
Red Color:

Indicates the current step in the drawing process.

Black Color:

Represents lines drawn in previous steps.

Grey Color:

Outlines the basic sketch and structure, drawn with gentle strokes for proportion.
Begin with a foundational sketch to understand the proportions. This initial step is essential, setting the stage for your masterpiece. Once the sketch is complete, you can choose to ink over the pencil lines. It's pivotal to wait for the ink to dry before erasing any pencil marks. This prevents smudging and retains the drawing's clarity. To finish, the last image provides a colored reference, assisting you in visualizing the vibrant world of Avatar.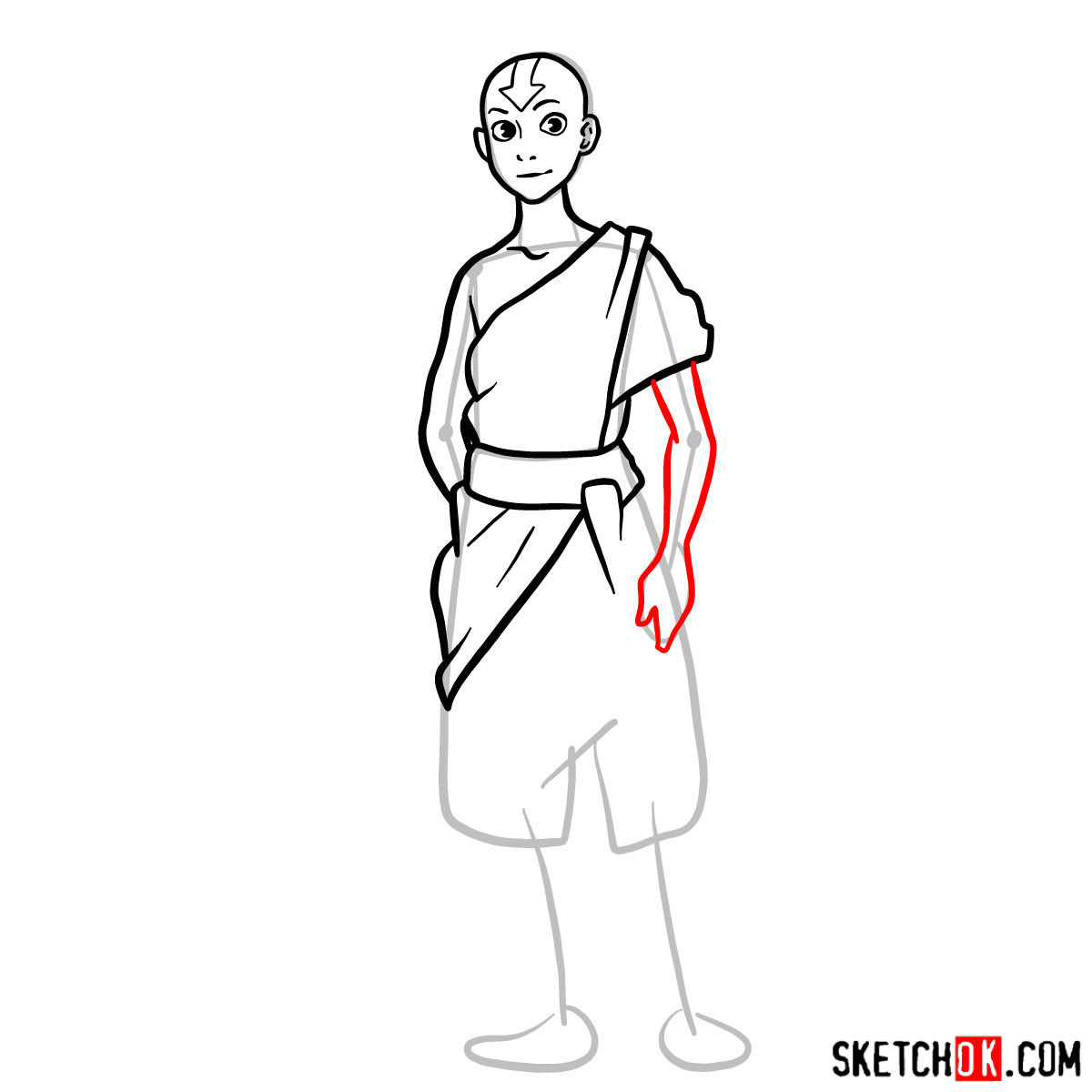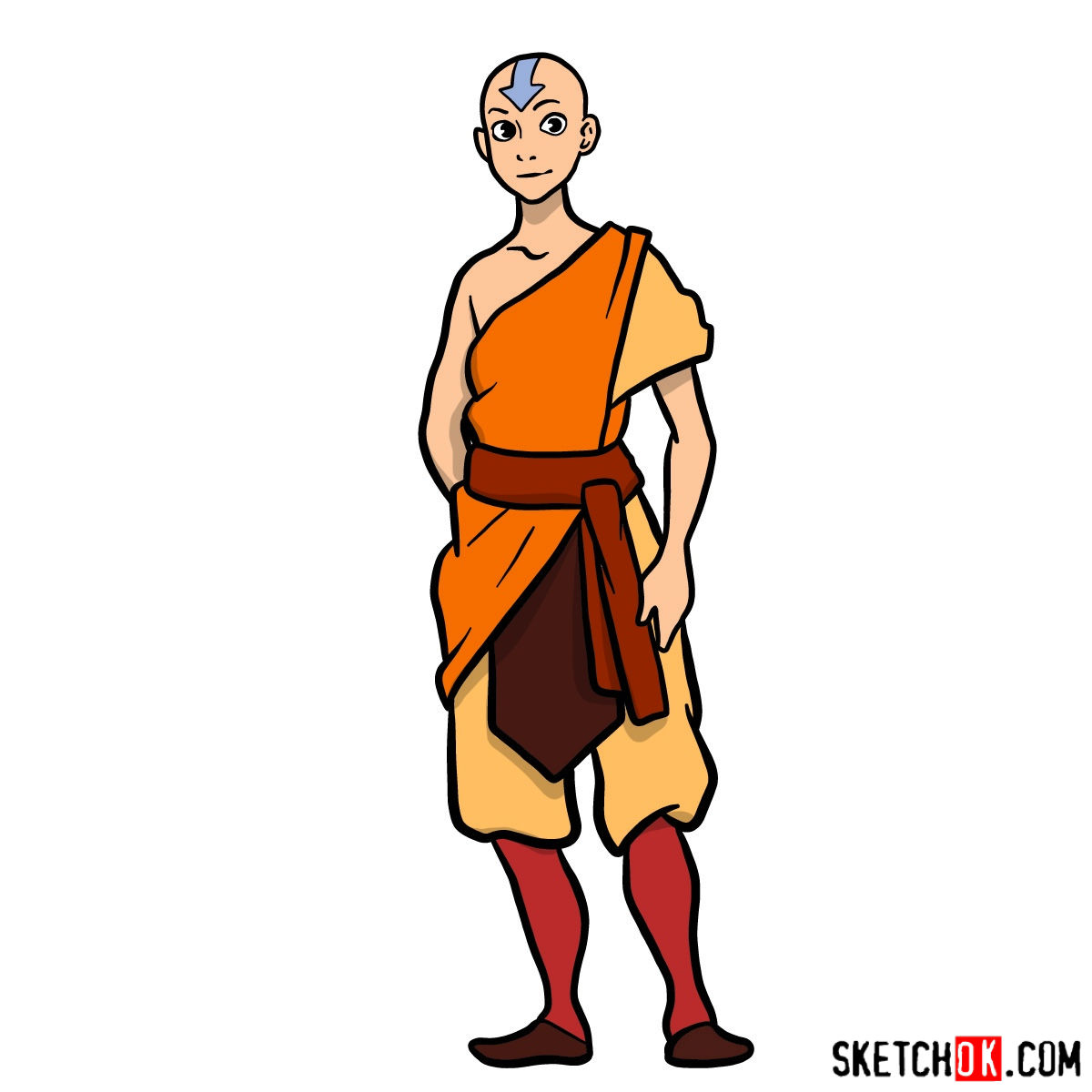 Having reached the culmination of this tutorial, I invite you to share it with others. Spreading the word helps us reach more passionate fans and artists like yourself. If you've found value in this guide, consider donating. Your contributions enable me to create more free drawing guides and allow you to suggest ideas for future tutorials. Together, we can keep the SketchOk project alive and thriving.
Stay connected with us:
Drawing, much like bending in the world of Avatar, requires patience, practice, and dedication. With this guide on how to draw Avatar Aang in full growth, embrace the joy of creating and channel your inner artist. Here's to many more artistic adventures ahead!