Archer, the sardonic and sophisticated spy, is not just known for his sharp wit but also his iconic look. Holding a pistol in one hand and a glass of whiskey in the other, he's the epitome of cool. If you've ever wondered how to draw Archer in this classic pose, you're in for a treat. In this guide, we'll take you through a detailed process to help you sketch this character, approximately to his knees, capturing his distinct charm and style from the series.
Character Highlights & Companions
When drawing Archer, it's essential to capture his unique features and demeanor. Here are some focal points:
Posture: Confident, with a straight back.
Expression: Typically smug, with a hint of mischief in his eyes.
Pistol: Held firmly, a symbol of his profession and adventures.
Whiskey Glass: A testament to his refined taste and love for the finer things.
If you're looking to expand on the scene, consider adding other characters like Lana or Cyril for context, or depict a setting fitting for an international spy.
Navigating the Sketching Guide
Our step-by-step guide consists of 14 pivotal steps. To make things easier, we've color-coded the process:
Red Color:

Denotes the current step.

Black Color:

Represents previously drawn lines.

Grey Color:

Illustrates the basic sketch for proportion.
Begin with a light sketch, setting the proportions right. This preliminary step is crucial, so ensure you use light pencil strokes. As you approach the final steps, you may decide to ink your sketch. If so, be patient and let the ink dry before erasing the pencil lines. This prevents smudging and keeps the artwork crisp.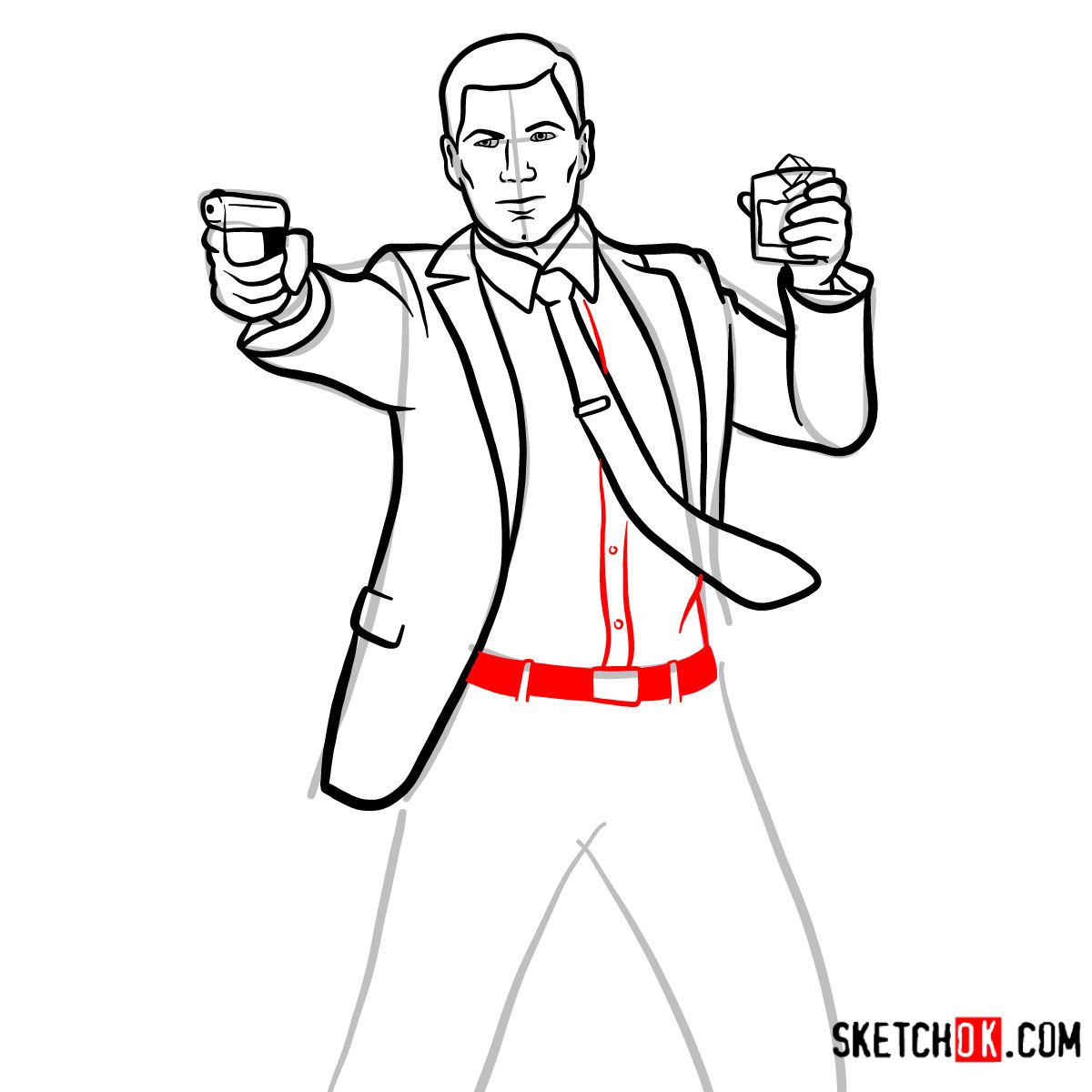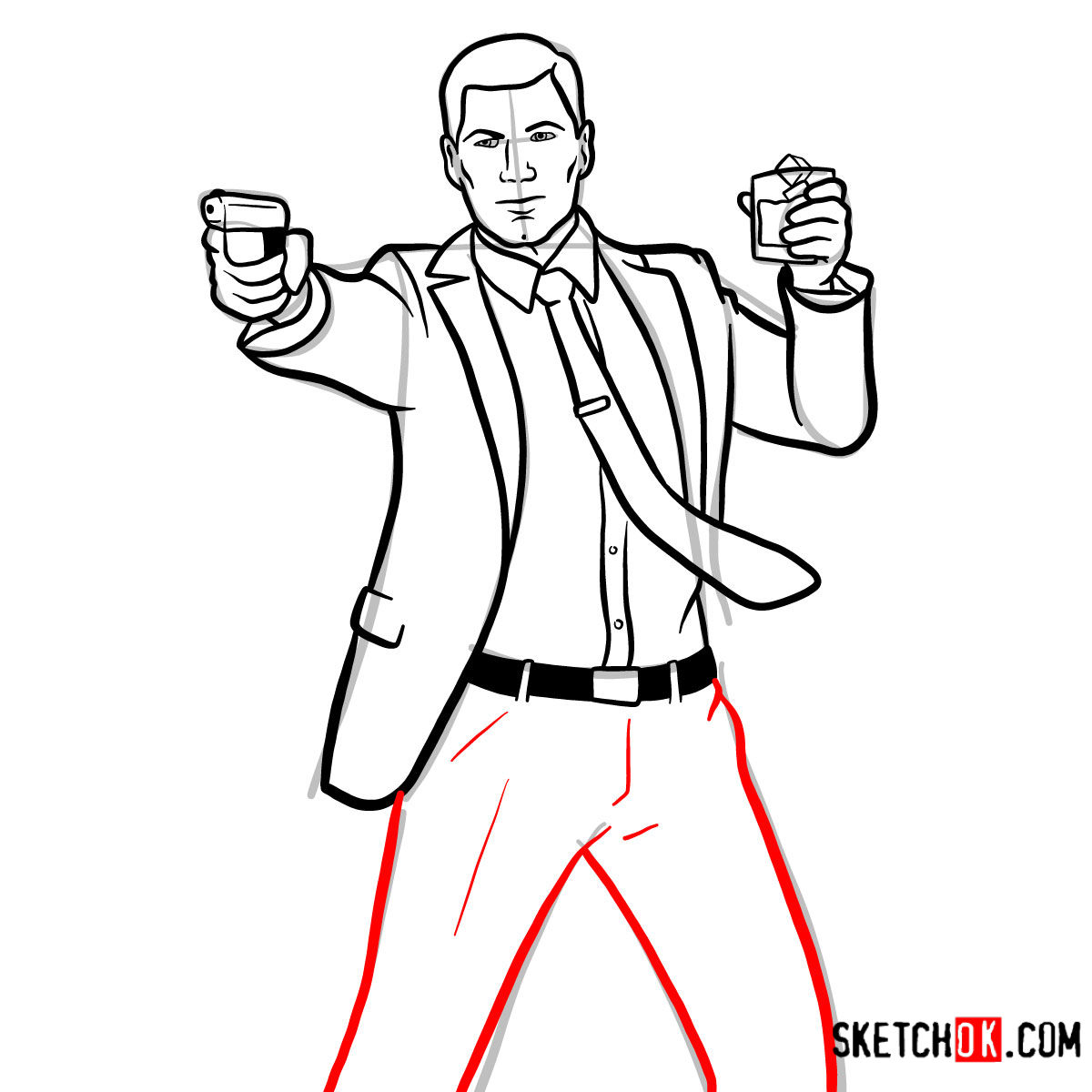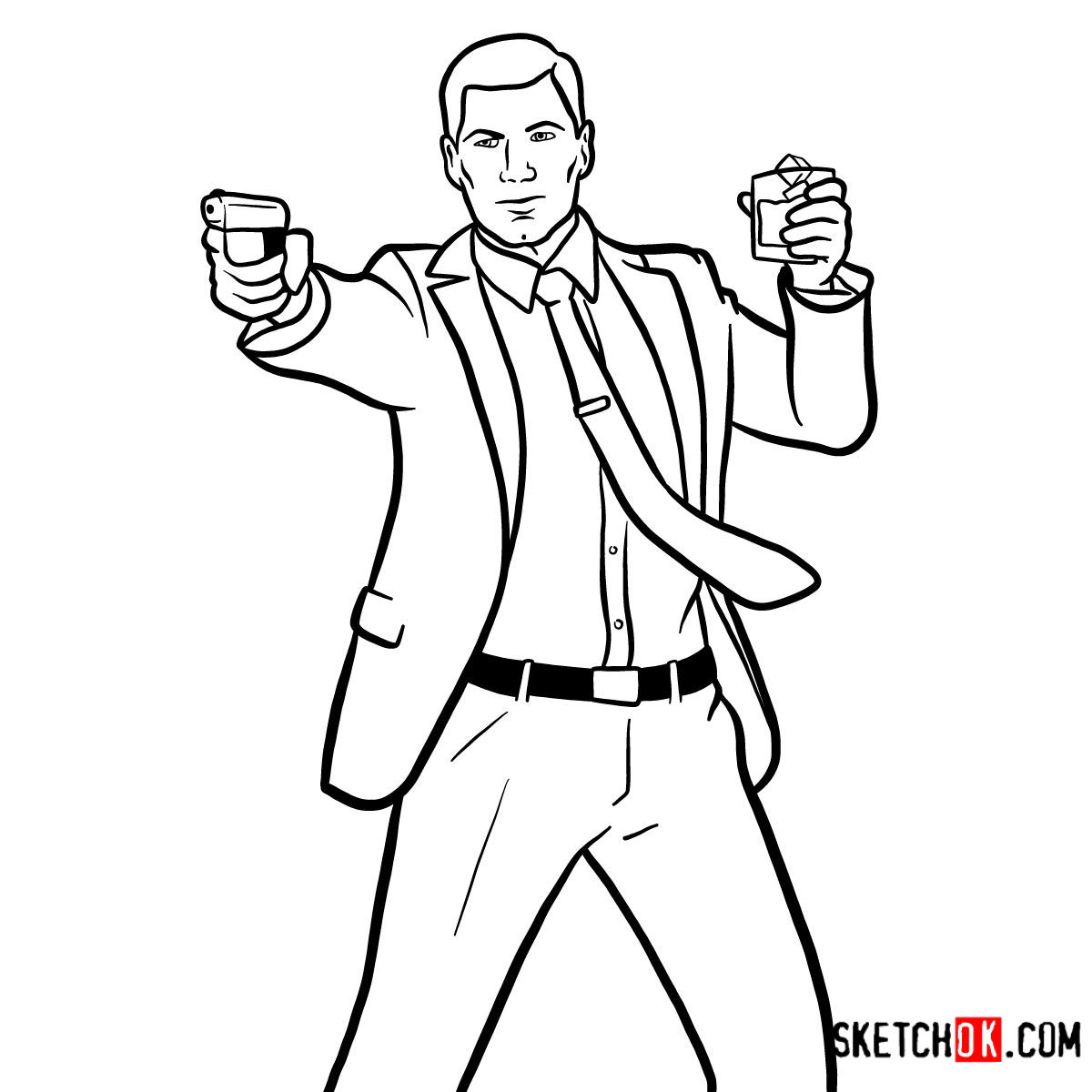 Let's Bring Archer to Life!
Thank you for joining us on this artistic journey. If you found this guide on how to draw Archer helpful, please consider donating. Your contributions not only keep the SketchOk project alive but also allow you to suggest new tutorial ideas. Sharing is caring, so why not spread the word? Share the link with fellow art enthusiasts or on your social media. Remember, every sketch starts with a single line. Keep practicing, keep sketching!
Support Us: Donate