For all the art enthusiasts and American Dad! fans, today's guide on how to draw Roger promises a rewarding experience. As one of the main characters, Roger is not just another alien. His multi-dimensional persona, from sarcastic wit to his extensive wardrobe, offers a treasure trove of artistic opportunities.
Character's Appearance and Drawing Focus Points
Appearance: Resembling the common portrayal of grey aliens, Roger stands out with his unique attire that changes according to his numerous personas.
Facial Expression: Being the sarcastic and surly alien that he is, capturing his expression is crucial.
Physiology: As highlighted from episodes like "Great Space Roaster", Roger's body is adaptable to extreme conditions. This can be fun for artists to experiment with!
Other characters to consider sketching alongside Roger are the Smith family members, particularly Stan and Francine. Capturing their interactions with Roger can make for a lively drawing.
Decoding the Guide
Red Color:

Represents the current drawing step. Focus here!

Black Color:

Shows the lines drawn in previous steps. Use these as reference points.

Grey Color:

This displays the basic sketch you'd begin with, assisting in maintaining proportions.
This guide contains 10 comprehensive steps, with the initial one dedicated to crafting a foundational sketch. Once you have followed through all the steps, the finale allows for inking the sketch. Ensure the ink is dried fully before erasing any pencil marks to achieve a neat finish.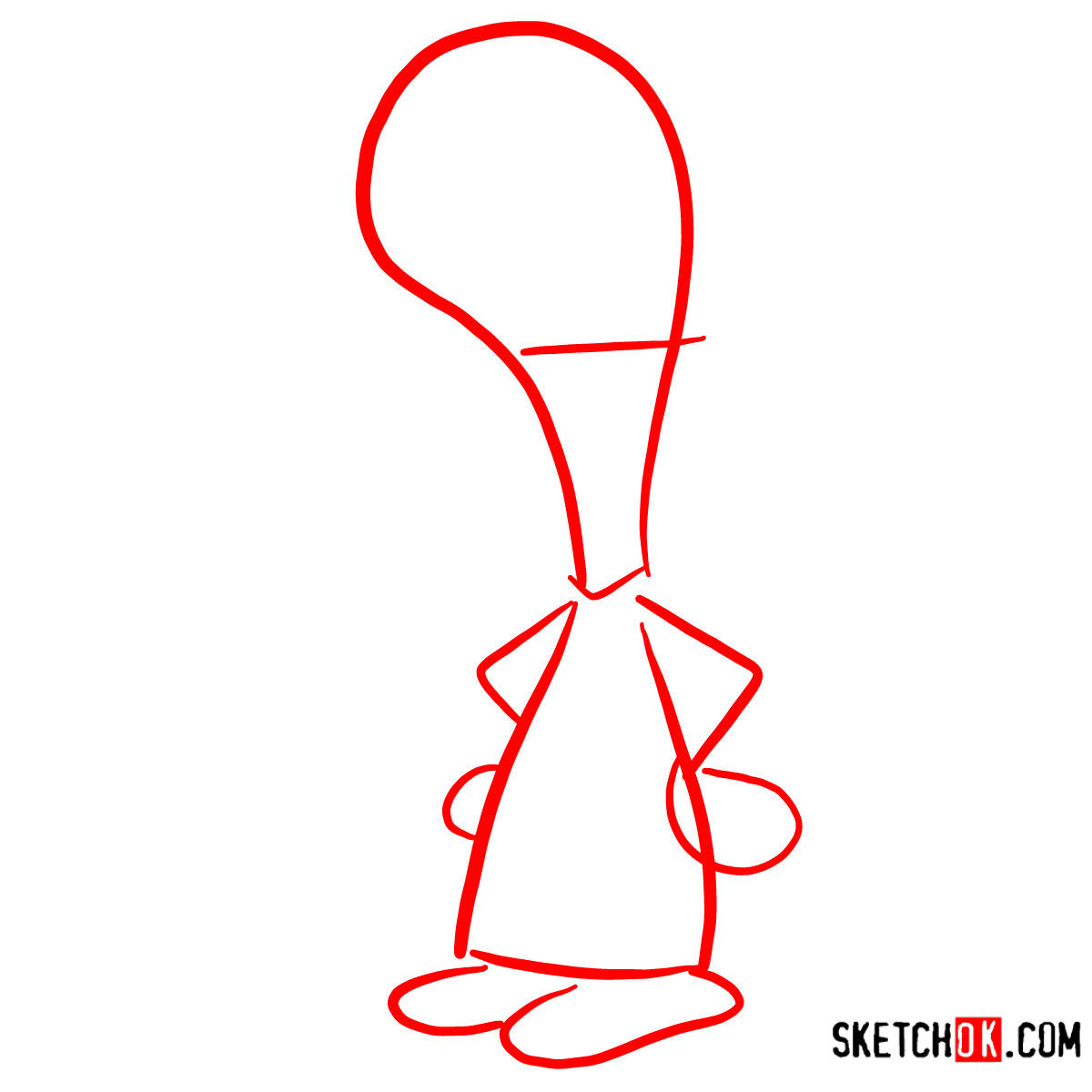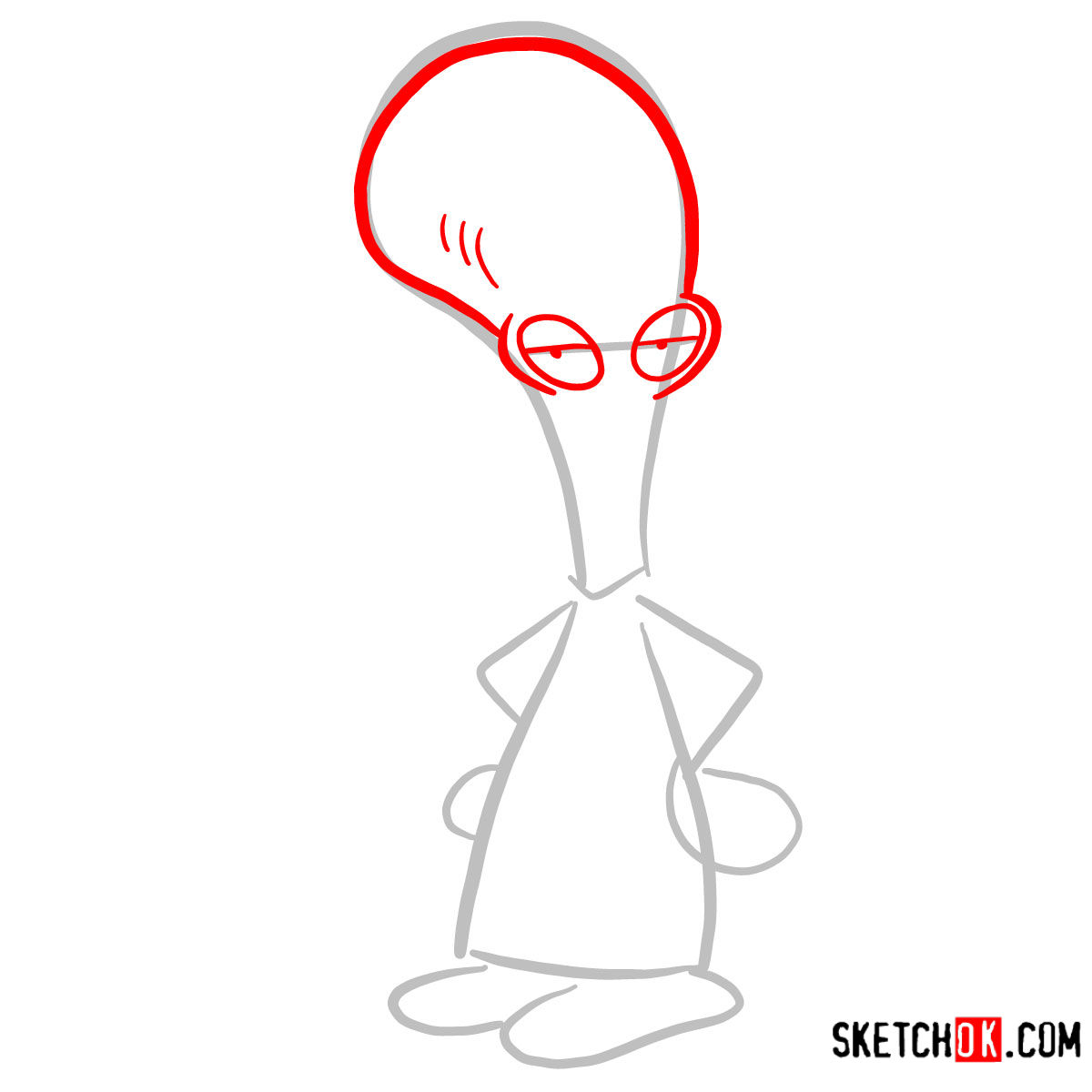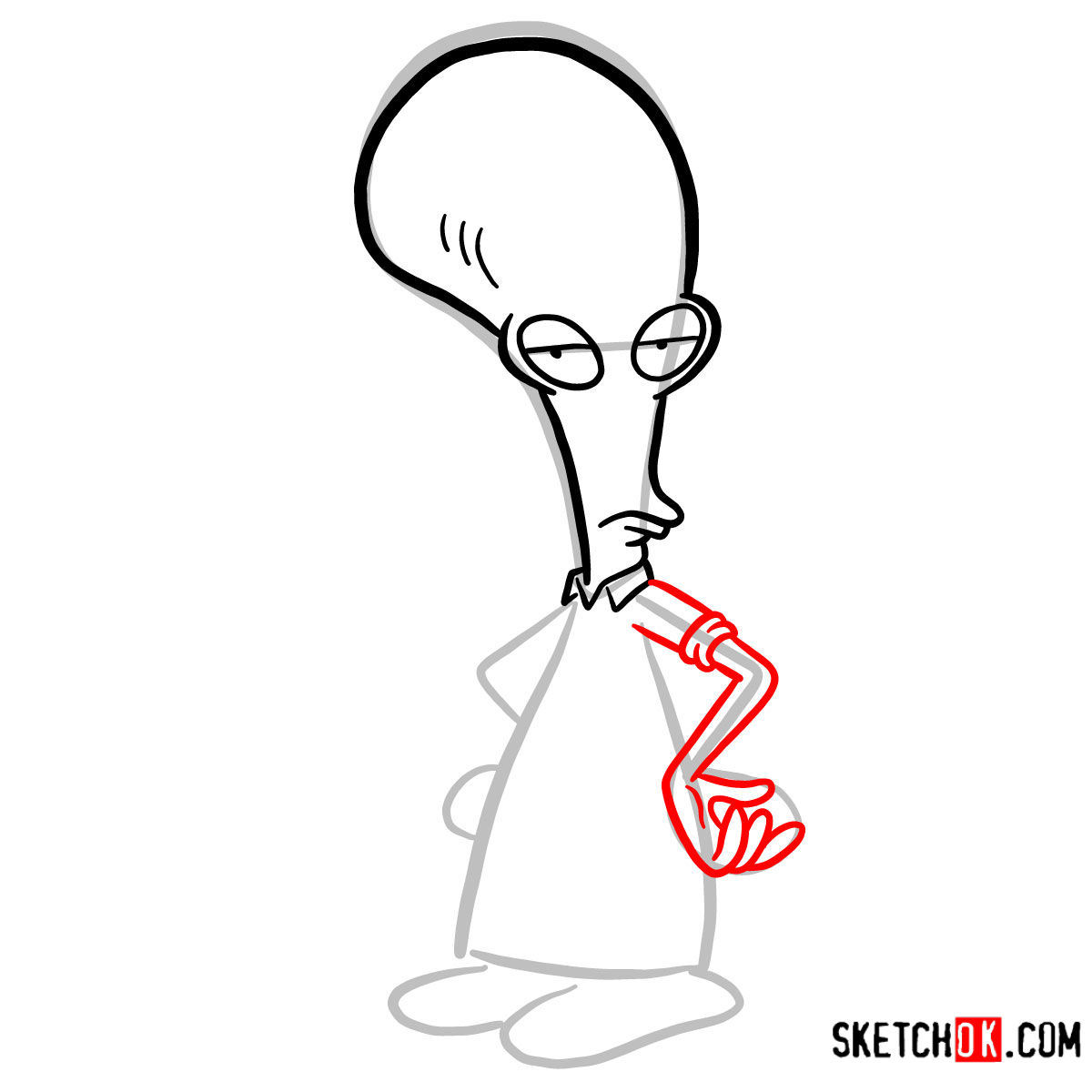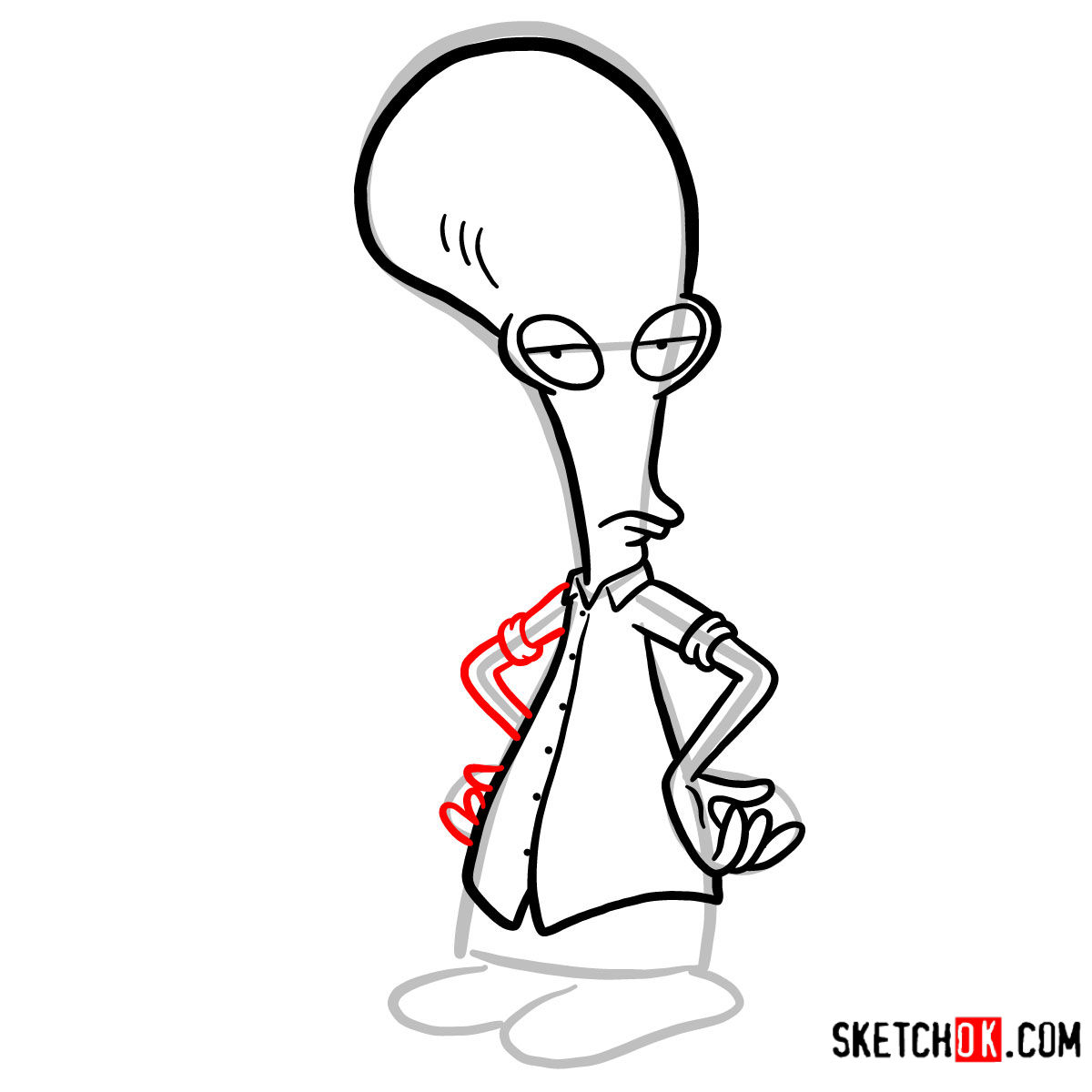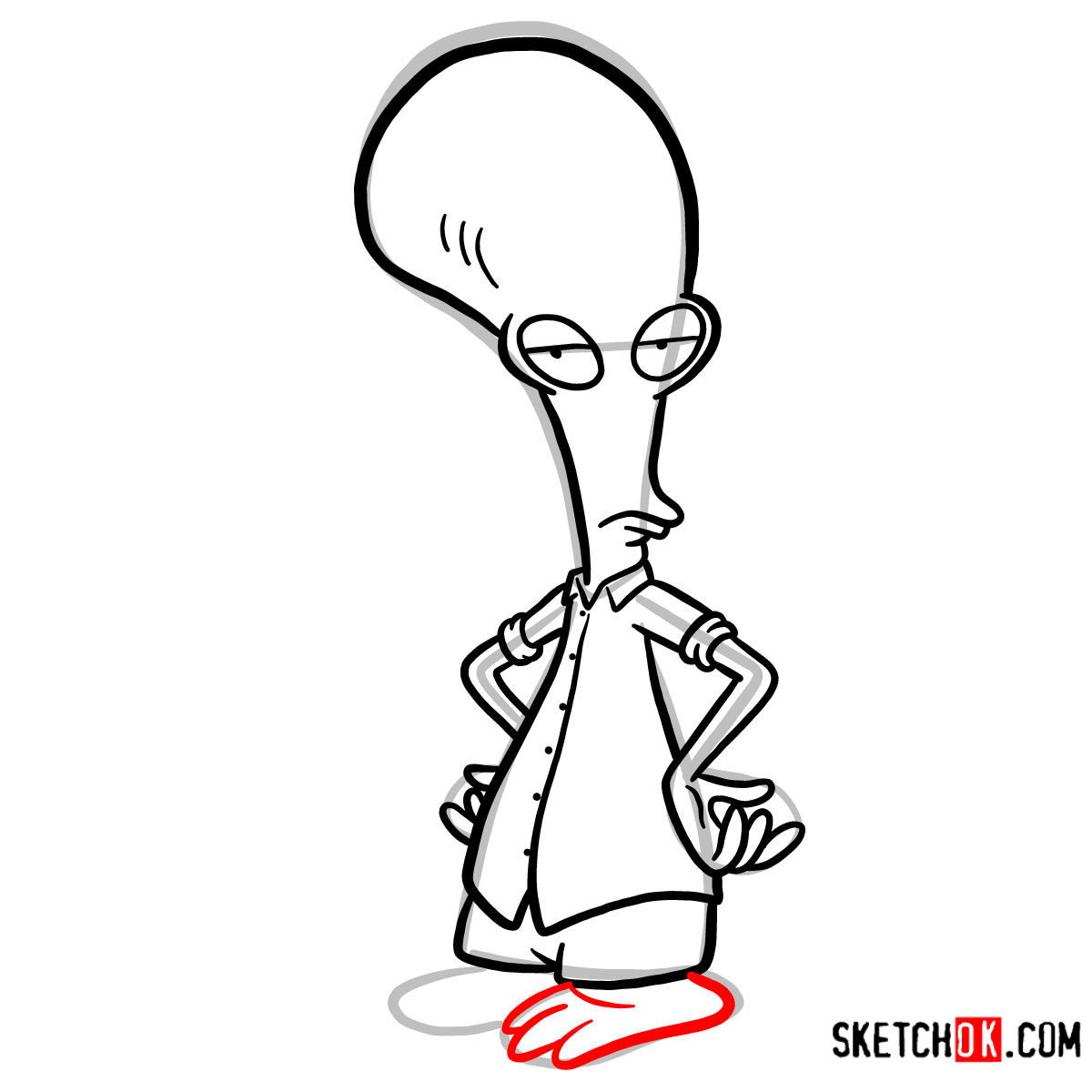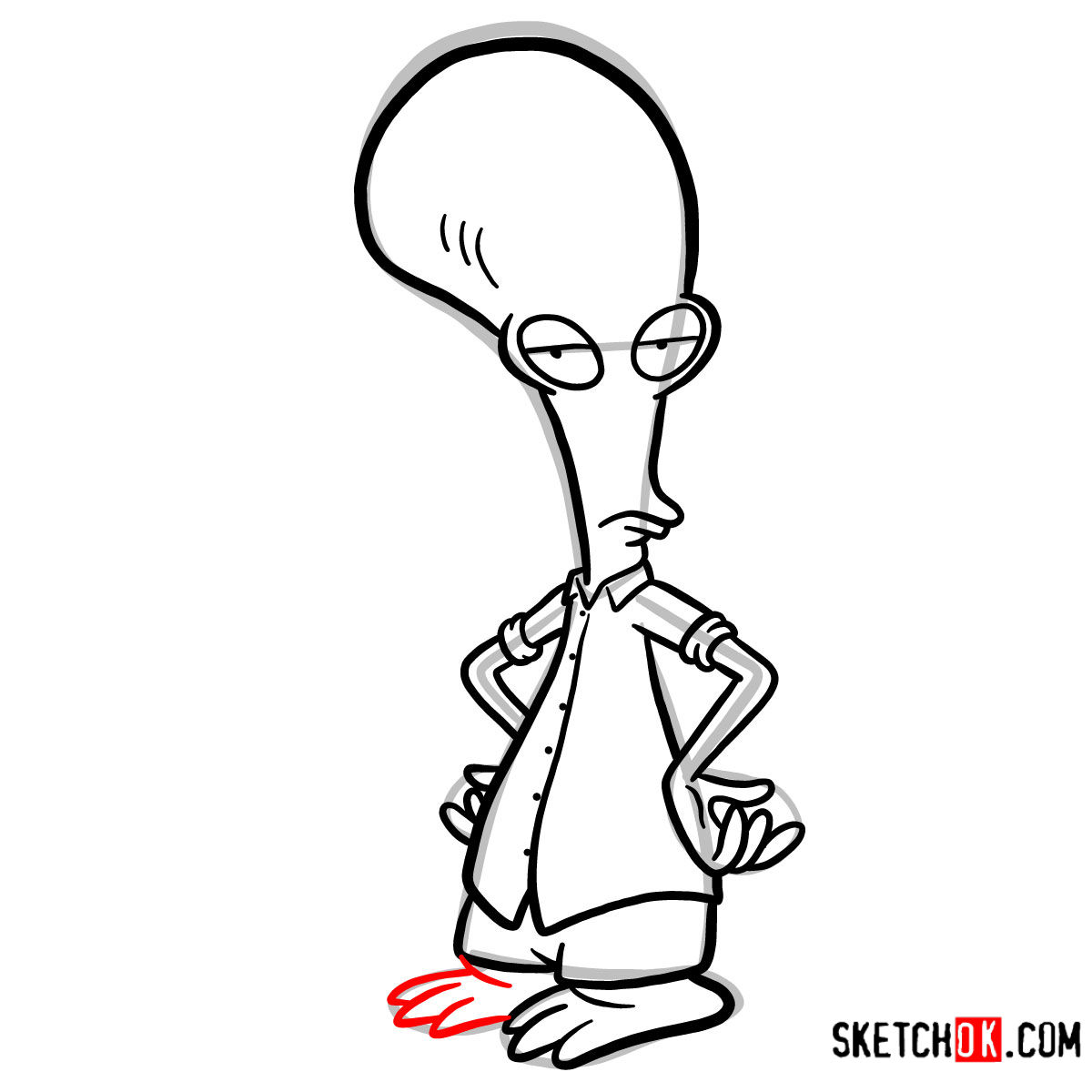 Sketching Roger from American Dad! is both a challenge and an exciting journey. As you learn how to draw Roger, you don't just capture an alien on paper; you capture an emotion, a story, and a piece of animation history.
Love our guide? Spread the word! Share the link with other budding artists, friends, or any art communities you're part of. And hey, if you wish to see more such tutorials or have specific suggestions, consider supporting us. Your donations help keep the SketchOk project alive and thriving. By contributing, you become an active part of a community that cherishes free artistic resources.
Also, don't forget to stay updated and get inspired by following us on Facebook, Instagram, and Pinterest.