Drawing the majestic and powerful Legendary Pokémon like Palkia is both rewarding and captivating. If you've ever wondered how to draw Palkia Origin Forme, you're in the right place. By the end of this tutorial, you'll have a comprehensive understanding of the process and a newfound appreciation for Palkia's unique design.
Key Features of Palkia's Appearance
Color Palette: Palkia mainly sports a light pink-gray-white hue with distinctive purple linear sections across its body.
Arms & Shoulders: Adorned with large armored plates.
Shoulder Plates: Palkia's round shoulder plates each contain a significant pearl, signifying its association with Pokémon Pearl.
Wings: Although not primarily used for flight, the wings on Palkia's back are emblematic of its levitation ability.
Consider sketching other Creation Trio members like Dialga and Giratina to accompany your Palkia drawing and create a compelling scene.
Tips for Sketching Palkia
A good sketch demands patience and precision. Start with light pencil strokes, enabling easy adjustments. Keep an eye on proportions to ensure a balanced depiction.
Understanding the Step-by-Step Guide
This guide comprises a series of high-resolution images, each illuminating a specific drawing step. Sequentially progressing through each image will gradually bring Palkia Origin Forme to life on your canvas.
Red Color:

Focus on this – it indicates the current drawing step.

Black Color:

These lines represent your previous steps, forming the evolving sketch.

Grey Color:

It stands for the basic proportions and foundational sketch.
The guide unfolds in 38 carefully designed steps. The initial three steps center around creating the basic sketch using rudimentary shapes to sketch Palkia's head, body, and other integral details. As you advance, each step refines the sketch, adding intricate details and depth. Once completed, artists can opt to ink the sketch. It's essential to wait for the ink to dry completely before gently erasing the underlying pencil lines to ensure clarity and precision.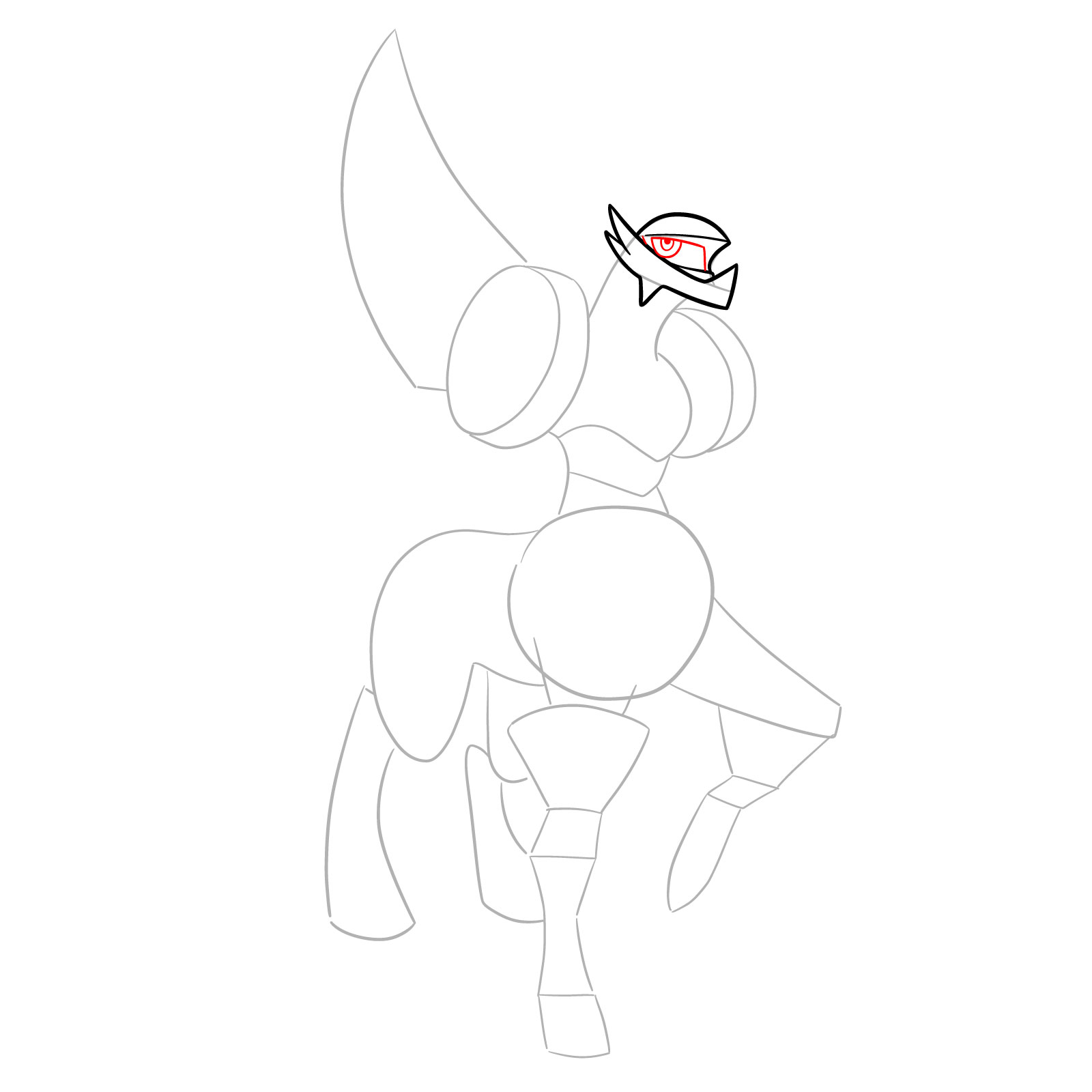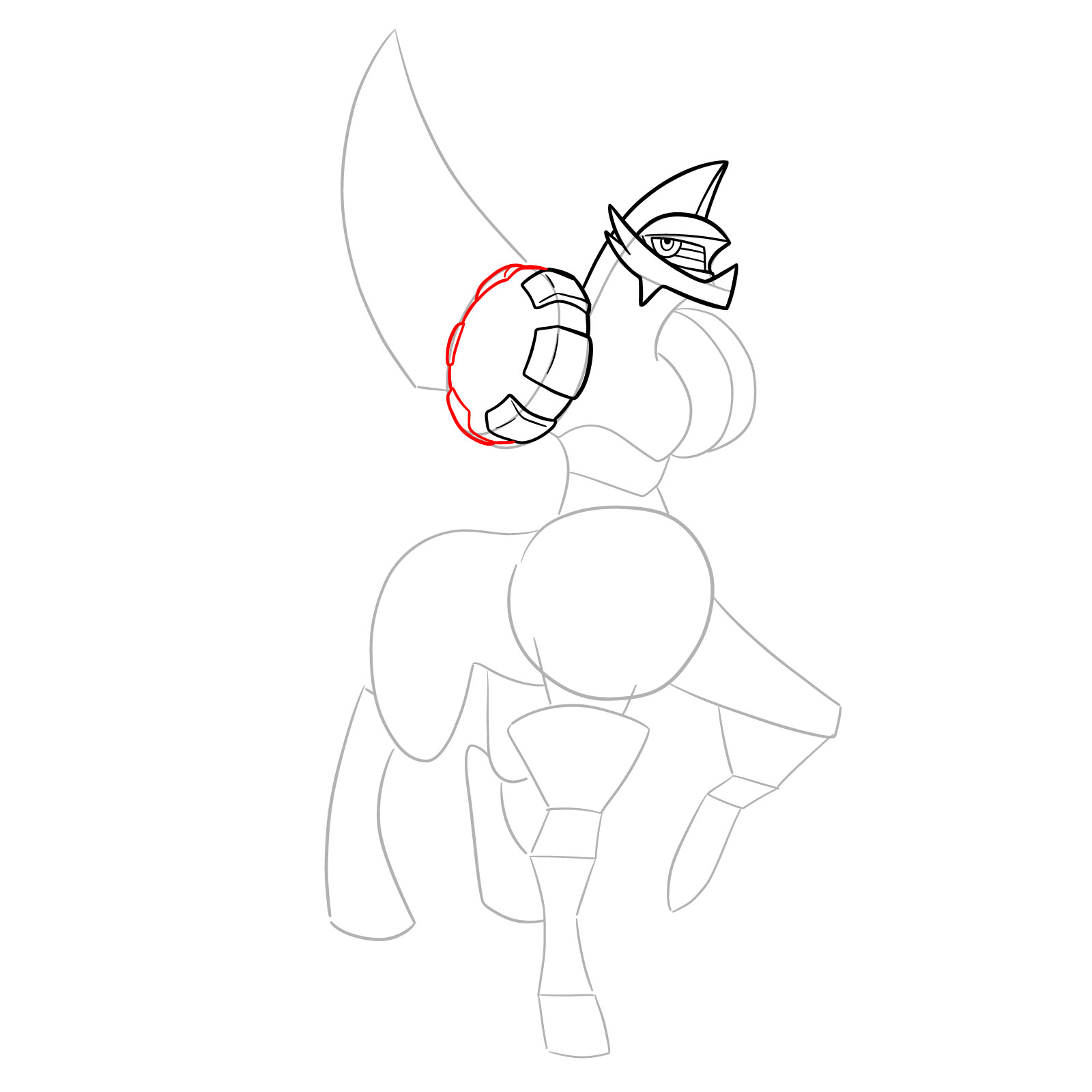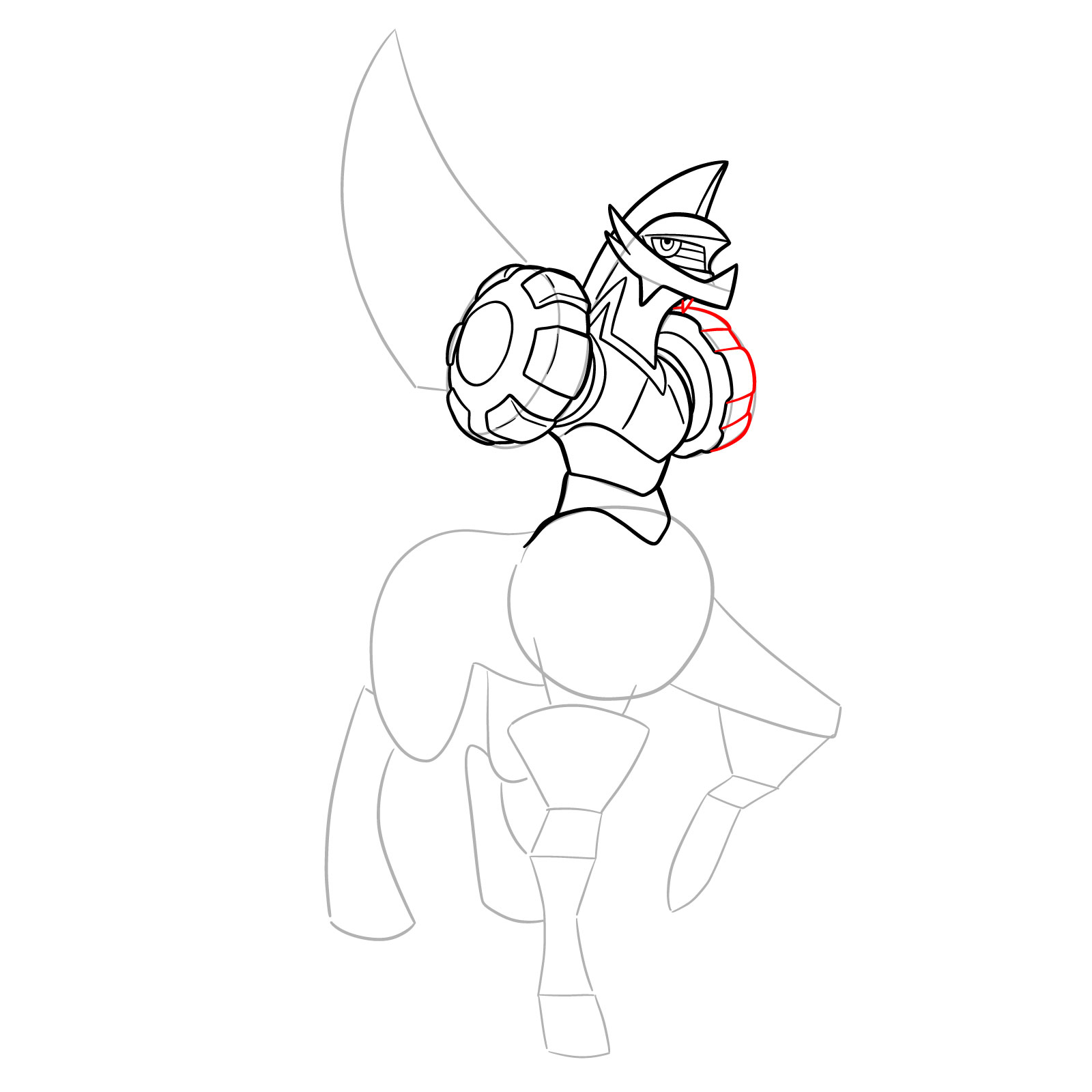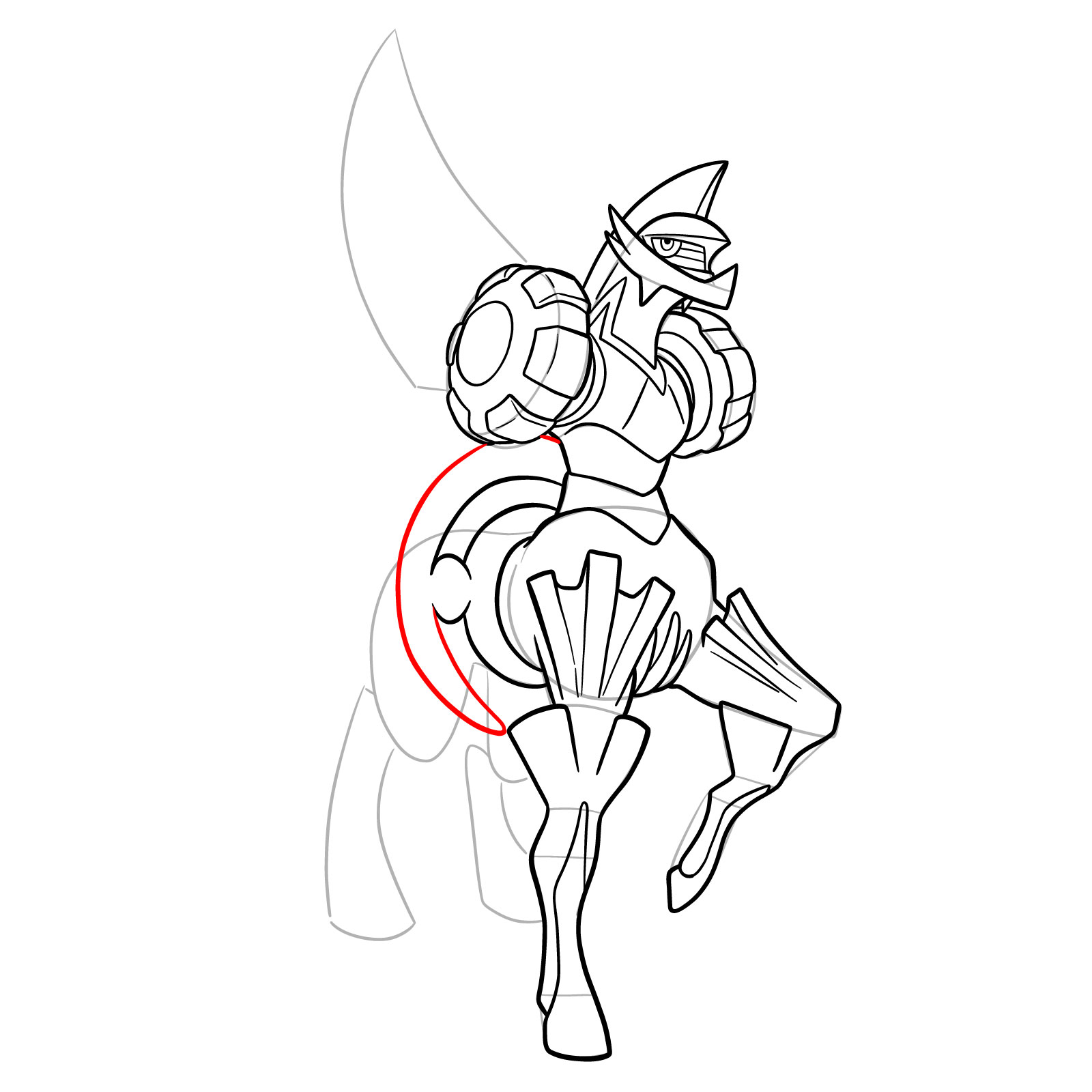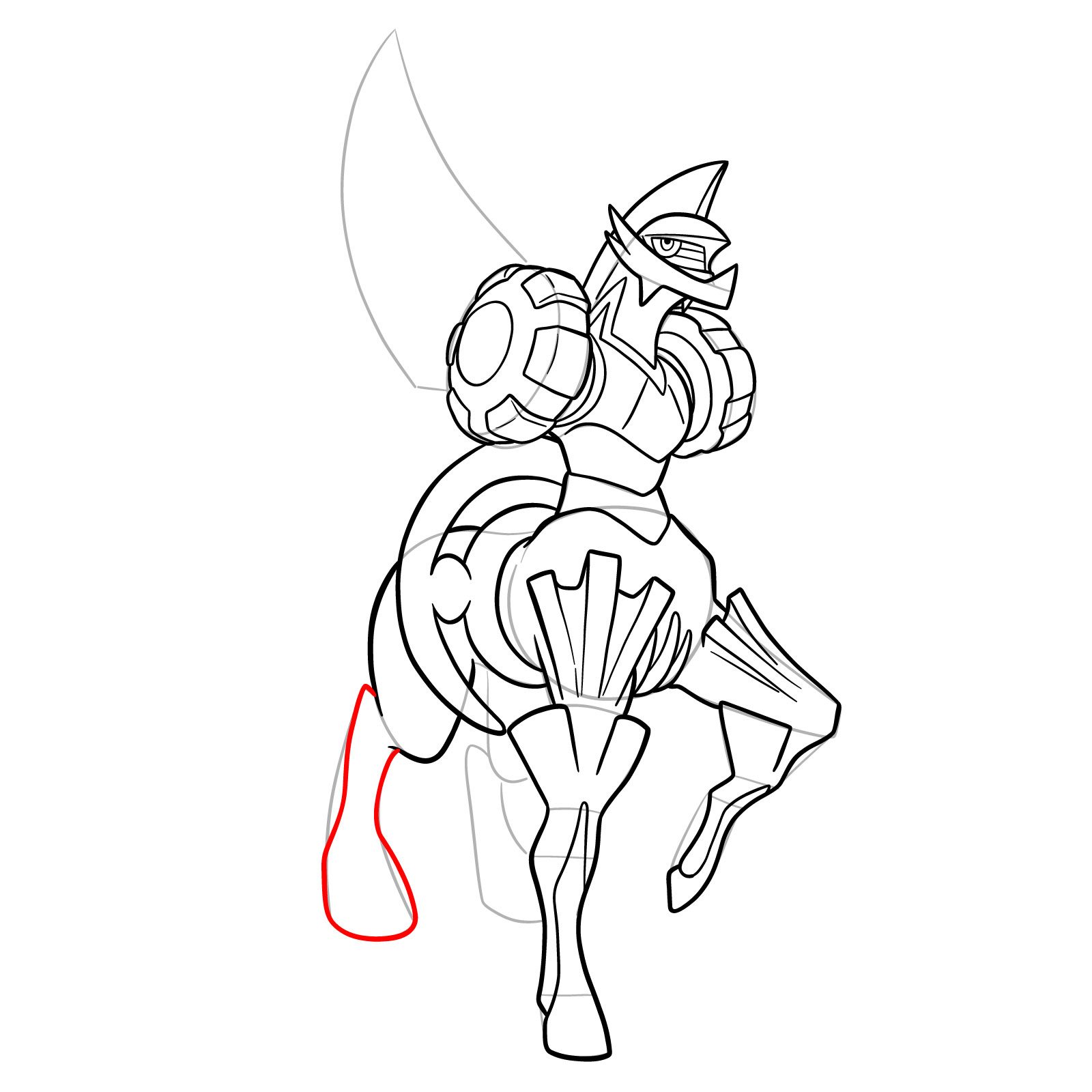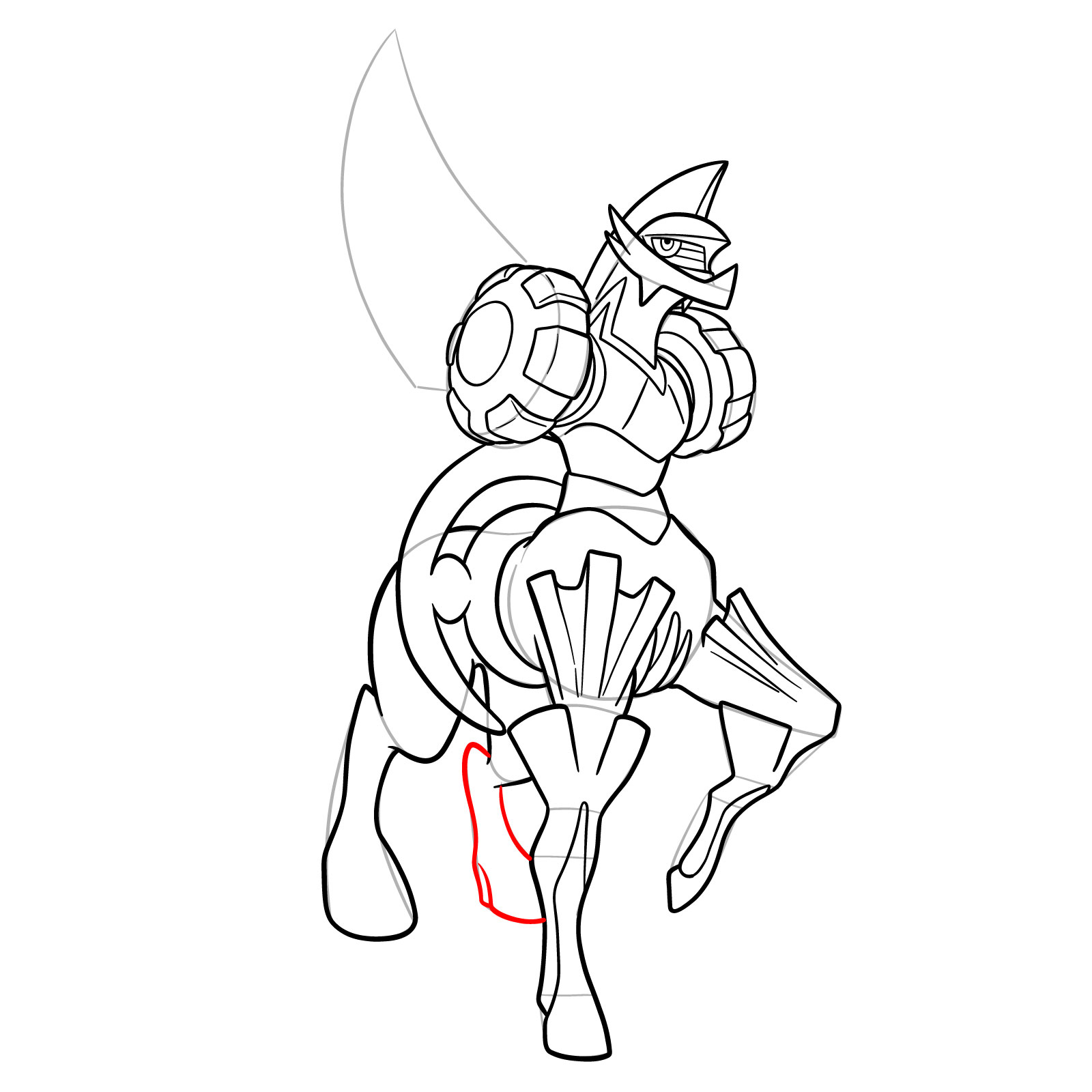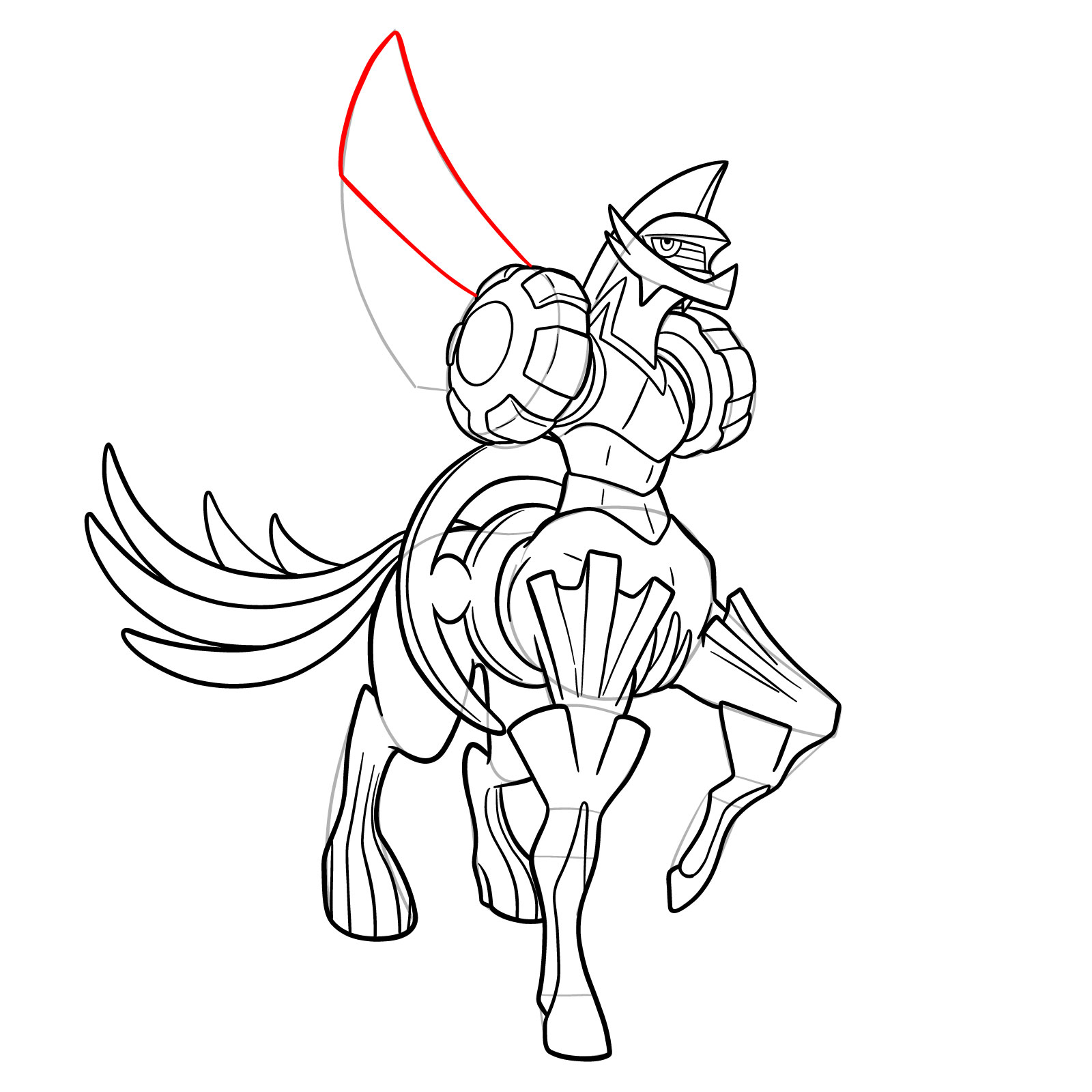 Fascinating Facts to Aid Your Drawing
Did you know? Palkia, along with Dialga and Giratina, was an inception of Arceus, crafted to construct the universe and formulate space. Knowing these tales can instill your drawing with passion and depth.
Mastering how to draw Palkia Origin Forme can be an enthralling journey, blending the beauty of art with the enchantment of Pokémon lore. If you've enjoyed this guide, don't forget to share the link with fellow enthusiasts. To stay updated with our latest tutorials and sketches, follow us on our social media channels: