Step-by-step drawing guide of The Avengers
From: The Avengers 2012 film / Marvel Comics;
Steps: 47.
This one is pretty tought and is made almost of 50 steps. This time we'll also draw The Avengers team from 2012 film like we did before but now including Nick Fury. The previous one is the most popular drawing on this website so I decided to bring one more Avengers drawing to life. You'll need more patience to go through this tutorial. The last step is optional. You can leave the superheroes as they are without painting the background in black. Hope you guys will enjoy it.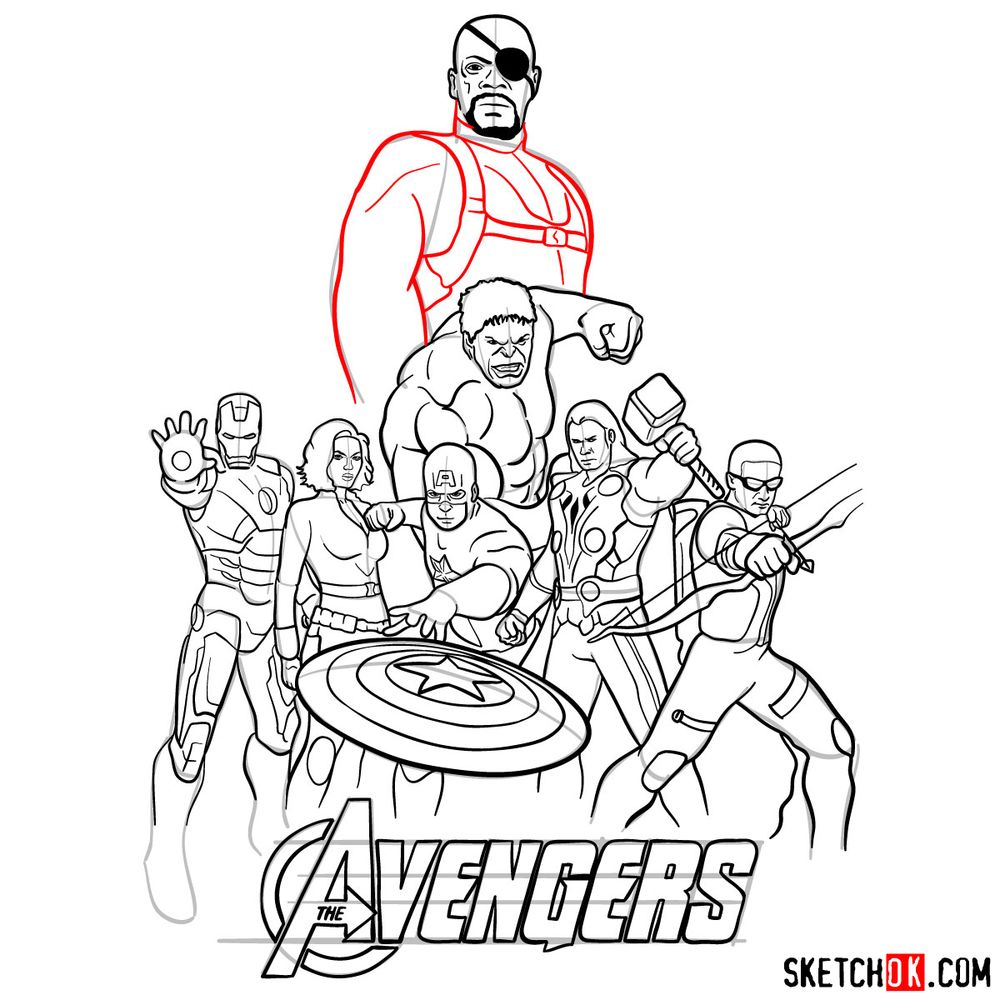 What to draw next?
All the drawings on this website are made just for you guys! That's why it is important for me what tutorials you want to see next.
Please choose an option from the list. You will see the poll results after you vote!
You can also send me your own ideas using the text input form (the last item of the list).
All the original artworks/photos that were used as references to create the drawing tutorials belong to their respective owners. If you have found your work here without credit, please leave a comment below and it will be fixed immediately. Thank you for your amazing art.
Please leave a comment and share the post
Join SKETCHOK on Facebook
Like our Facebook page to be the first to know about newly added tutorials. We're just getting started and your likes would be a great support and motivation to draw more!
---
Related tutorials: