Get ready, aspiring artists, because today, we're going to learn how to draw Deadpool in full growth! Deadpool, also known as the "Merc with a Mouth," is a fan-favorite Marvel Comics character. Known for his witty humor, incredible healing factor, and outstanding combat skills, Deadpool is a character that's both fun and challenging to draw. This guide will provide you with tips and insights into creating an amazing Deadpool full body drawing. So, let's dive into the world of this fascinating anti-hero!
Deadpool: A Quick Overview
Before we start, it's essential to understand the character you're about to draw. Created by artist Rob Liefeld and writer Fabian Nicieza, Deadpool first appeared in "The New Mutants" #98 in 1991. Born as Wade Wilson, he gained his superhuman abilities through a risky experiment aiming to cure his terminal cancer. Although successful, the treatment left him horribly disfigured but granted him an accelerated healing factor.
Deadpool is known for his distinctive red and black suit, which is essential for capturing his unique look in your drawing. Additionally, his iconic mask features white, expressive eyes, which can be a fun aspect to experiment with when creating your Deadpool full body drawing.
Key Aspects to Focus on When Drawing Deadpool in Full Growth
Now that you have a better understanding of Deadpool as a character, let's discuss some key aspects to focus on when drawing him in full growth:
1. Detailed Costume
Deadpool's red and black suit is crucial for making your drawing recognizable. Pay close attention to the design of his outfit, including the various pouches, straps, and padding. Adding these details will make your Deadpool full body drawing more accurate and visually appealing.
2. Weaponry
As a skilled mercenary, Deadpool is rarely seen without his trusty weapons. Typically, he carries dual katanas, handguns, and a variety of other gadgets. Incorporate these elements into your drawing to further enhance the authenticity of your Deadpool full body drawing.
3. Expressive Eyes
One of Deadpool's most recognizable features is his white, expressive eyes in big black circles. Experiment with different eye shapes and expressions to convey various emotions and add character to your drawing.
More Tips for Your Deadpool Full Body Drawing
Here are some additional tips to help you create an outstanding Deadpool full body drawing:
Practice drawing different body proportions to achieve a realistic and accurate representation of Deadpool in full growth.
Experiment with different shading techniques to give your drawing depth and dimension.
Don't be afraid to make mistakes or revisions. Drawing is a learning process, and you'll improve with time and practice.
Take your time when drawing the details of Deadpool's suit, as these elements are crucial in making your artwork stand out.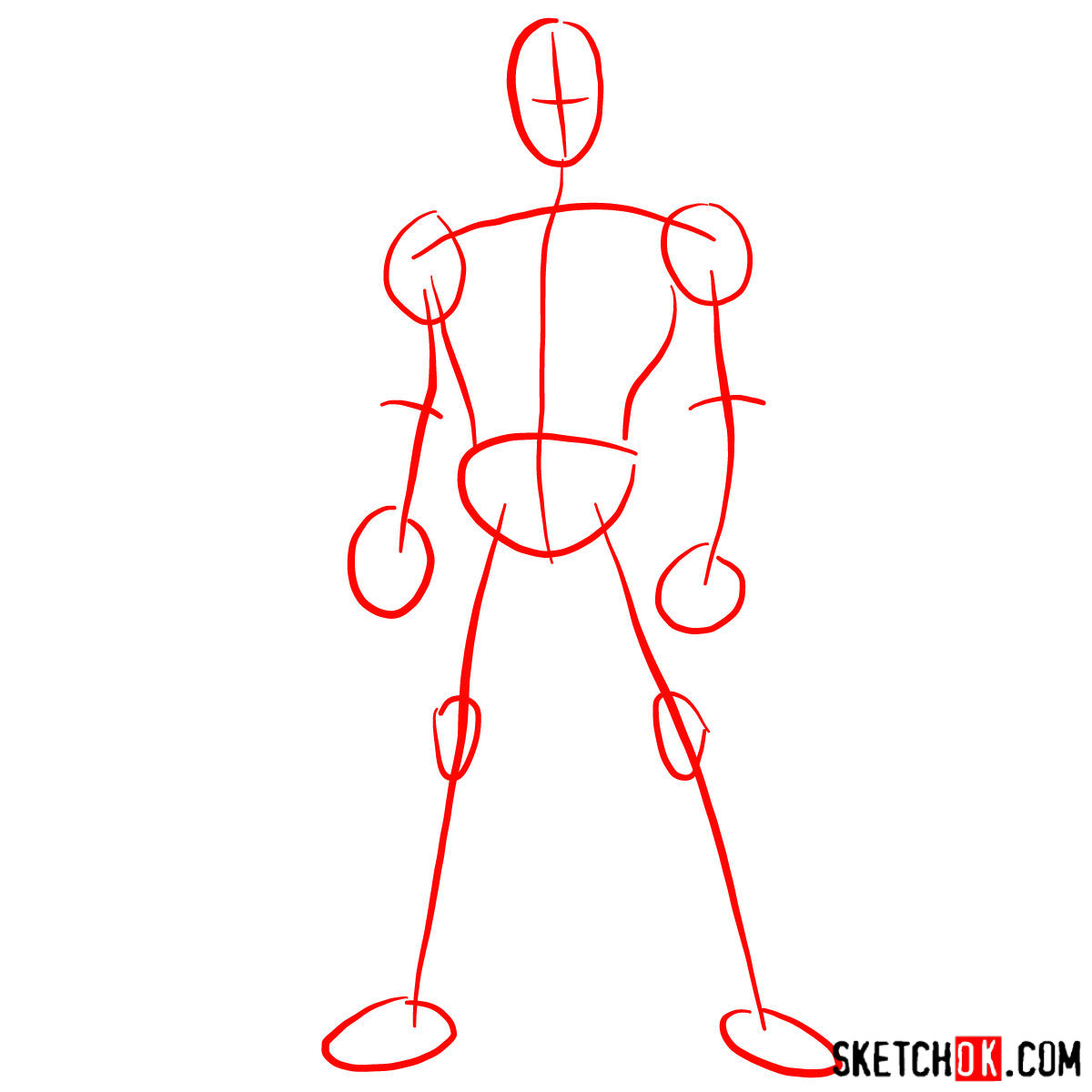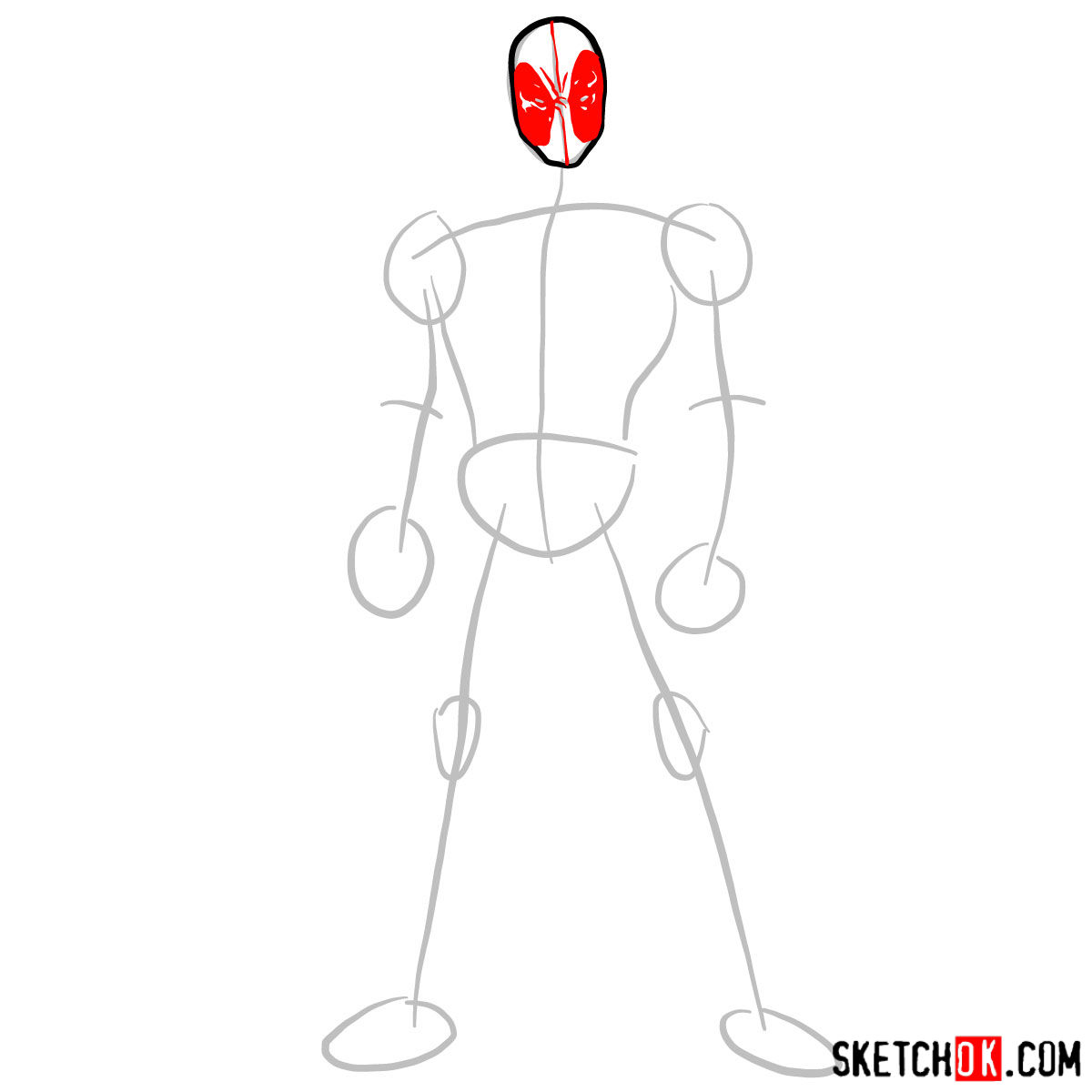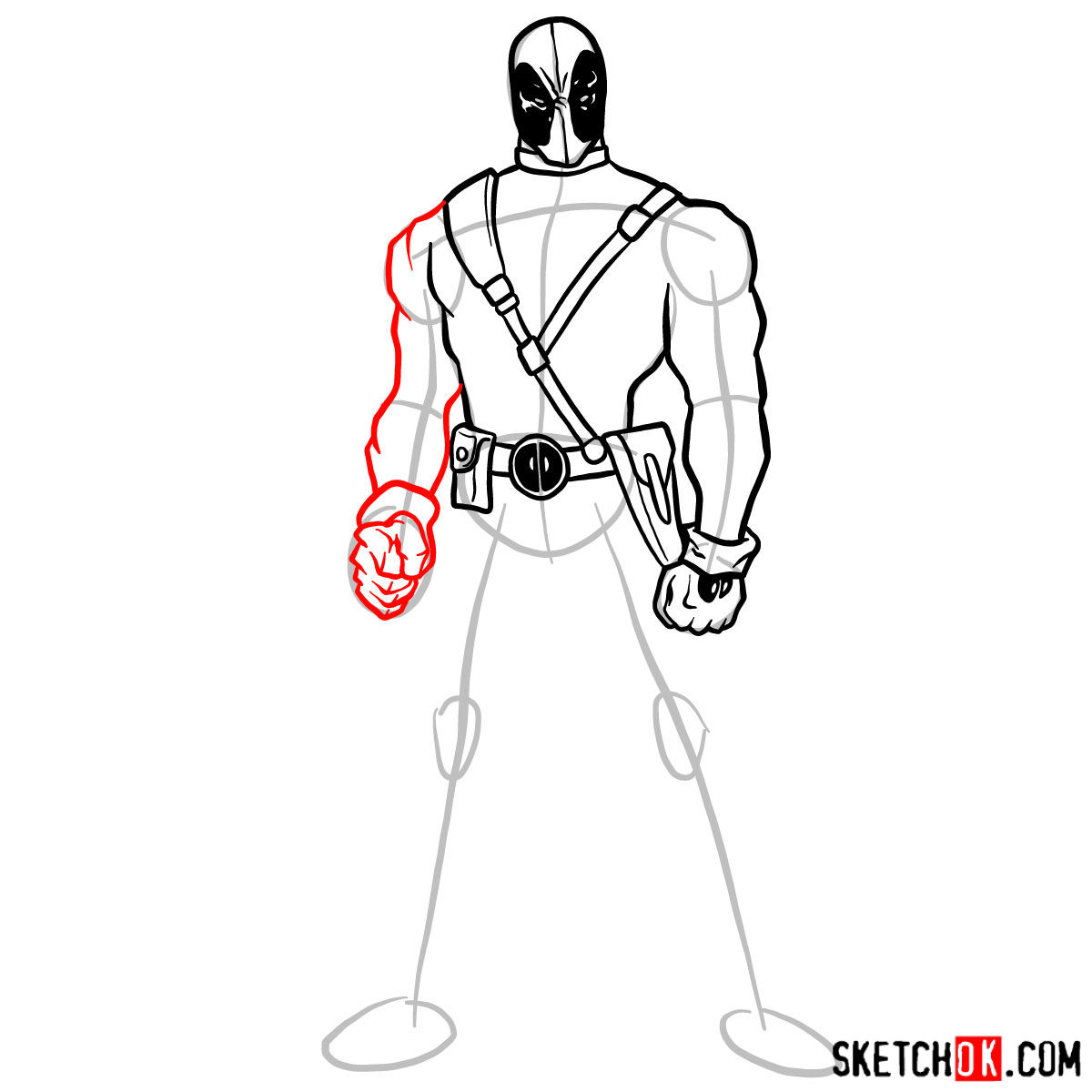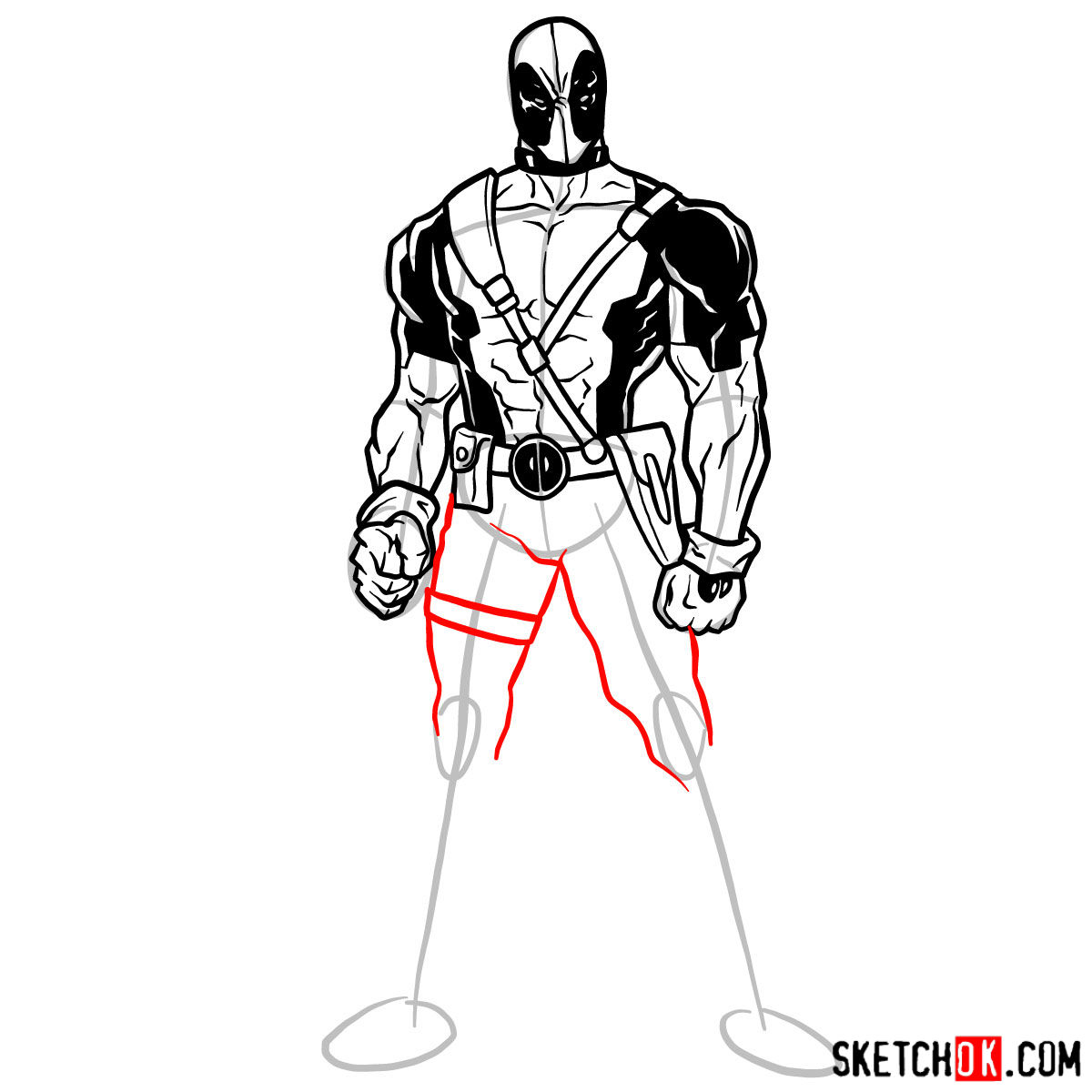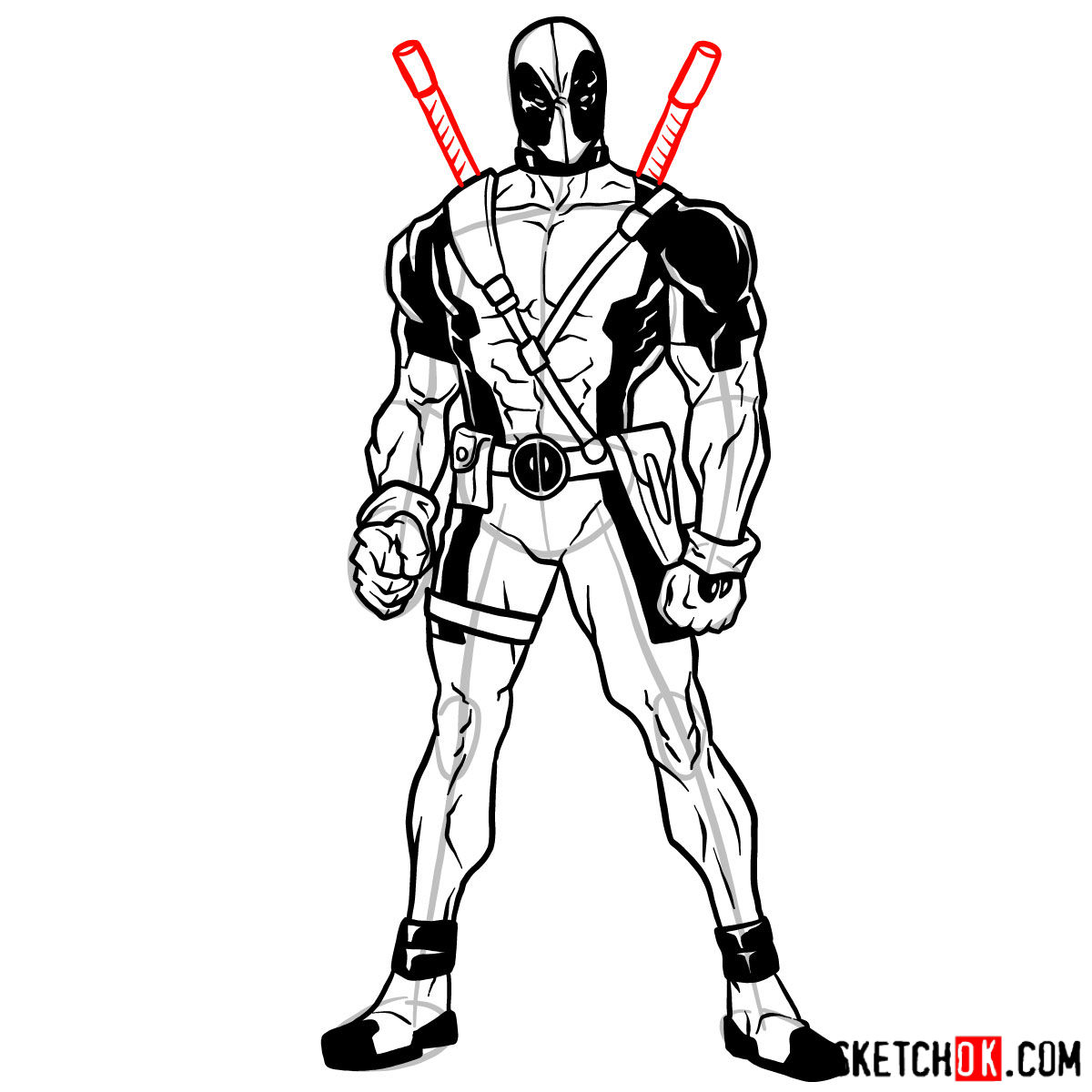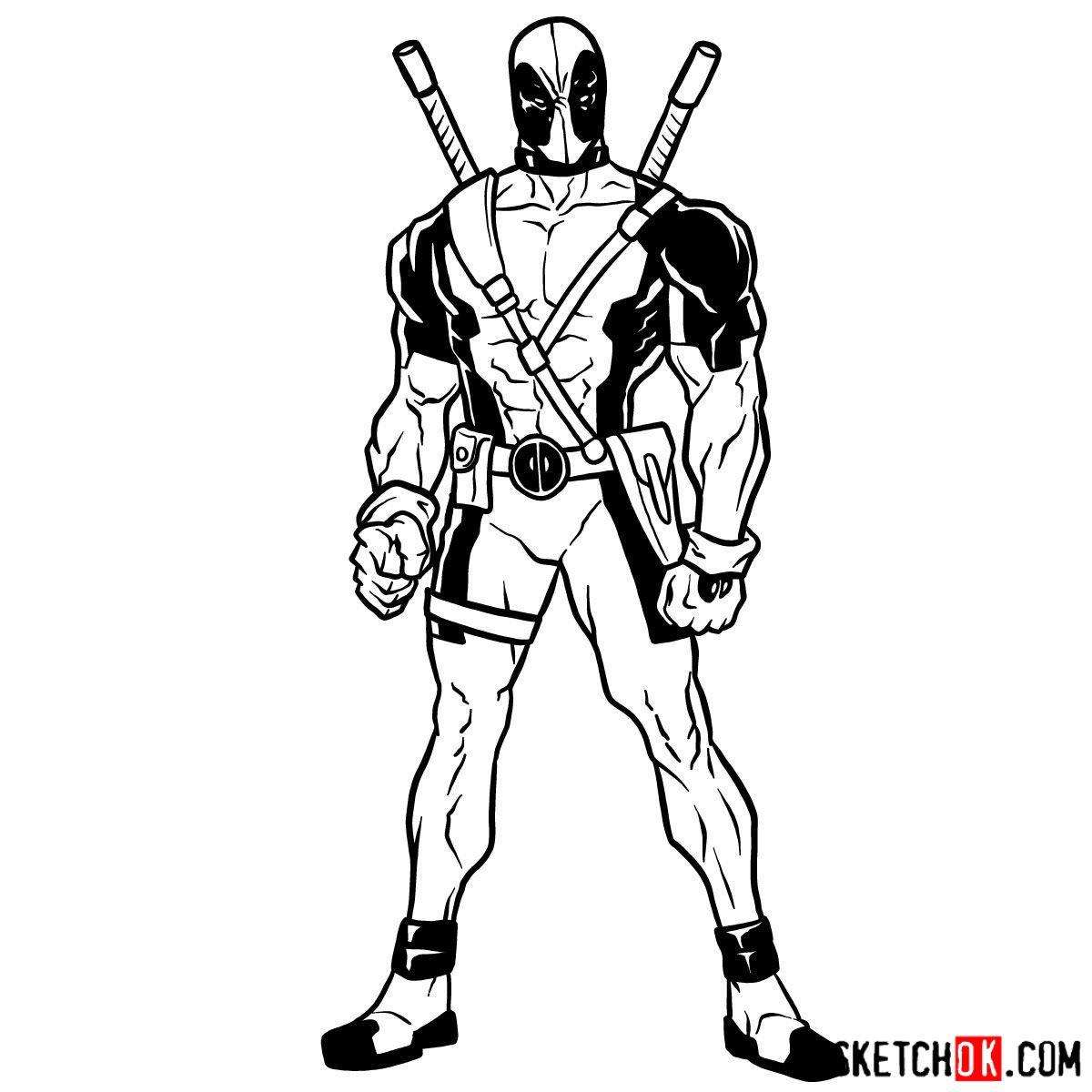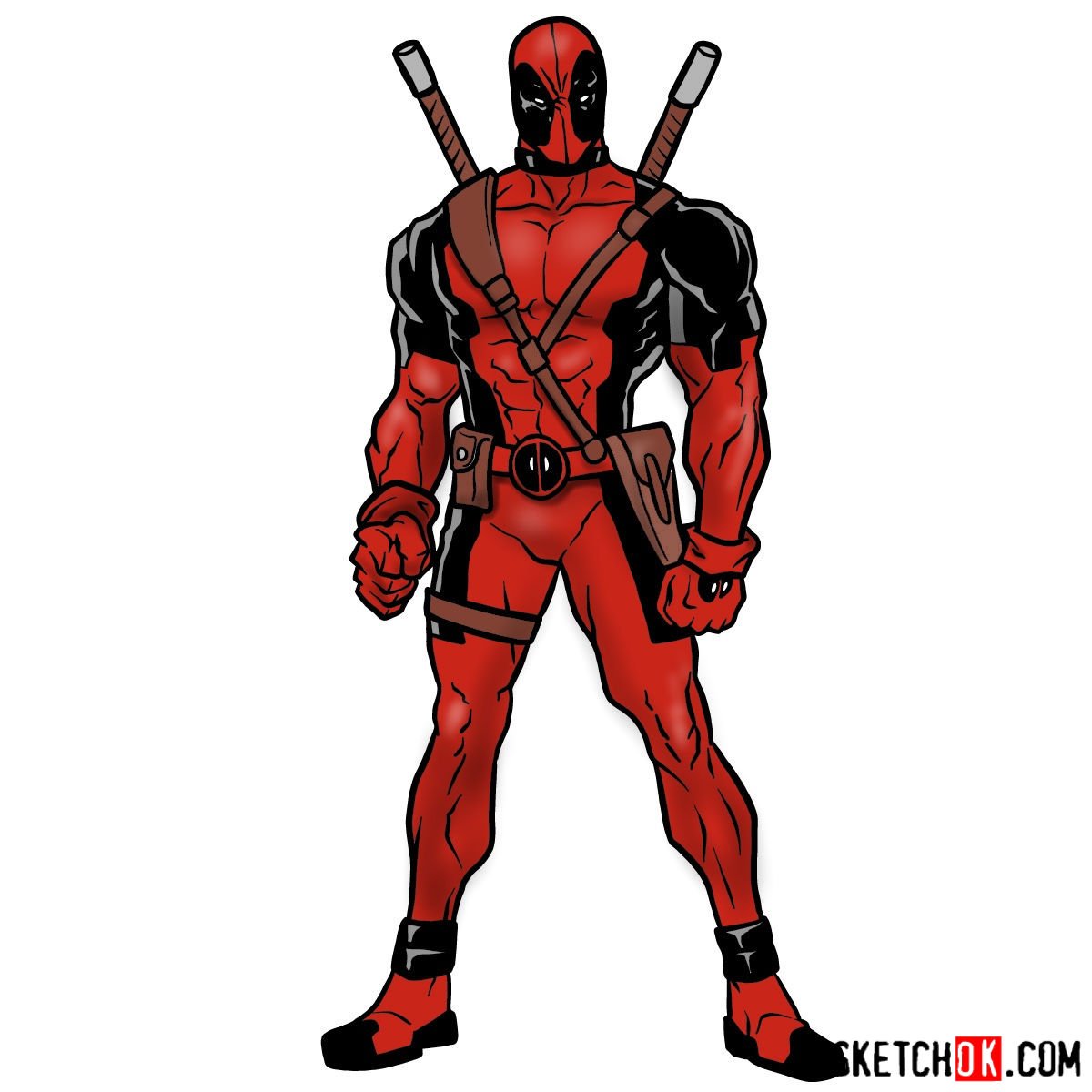 Wrap Up: Mastering the Art of Drawing Deadpool in Full Growth
Drawing Deadpool in full growth can be a fun and rewarding challenge for aspiring artists. By focusing on essential aspects like dynamic poses, detailed costumes, weaponry, and expressive eyes, you'll be well on your way to creating an amazing Deadpool full body drawing. Remember to practice, experiment, and learn from your mistakes. With time and dedication, you'll master the art of drawing Deadpool and other fantastic Marvel superheroes like Spider-Man, Iron Man and Cable. Or maybe try your hand on drawing both Cable and Deadpool?
If you enjoyed this guide and found it helpful, please consider supporting me on Buy Me a Coffee. Your support helps me create more informative content for fellow artists like you. Good luck with your sketching journey, and keep practicing!