Drawing characters, especially those as endearing as Silvermist, can be a truly fulfilling experience. She isn't just any fairy; she's a fountain of positivity, hailing from the magical world of Pixie Hollow. Today, we will embark on a journey on how to draw Silvermist, bringing her water-talented essence to life.
Character Highlights: Silvermist's Unique Allure
Origin: East Asian-inspired, Silvermist is a recognized figure in the Disney Fairies franchise.
Personality: A mix of sweet, silly, and deeply sympathetic. Her kindness is her standout trait, making her an ideal confidante among fairies like Tinker Bell and Iridessa.
Nature: Being a water-talented fairy, she embodies the fluidity and calmness of water. This also influences her easygoing and adaptable nature.
Notable Traits: Her listening skills are impeccable. Whether it's a friend's woes or the latest tales from the Babbling Brook, she's all ears. Her skepticism towards fairy superstitions is also intriguing.
For those who admire Silvermist, drawing related characters like Tinker Bell or Iridessa would also be a delightful extension to your art journey.
The Essence of Our Guide
Our step-by-step tutorial is meticulously designed for enthusiasts and artists alike. With 11 crucial steps, you'll start with the foundational sketch in the initial two steps. Here's how our guide communicates:
Red Color:

Represents the current step, guiding your pencil's movement.

Grey Color:

Depicts the basic proportions sketch, aiding in maintaining the symmetry and balance of the drawing.

Black Color:

Highlights the lines you've drawn in the preceding steps, providing clarity.
After you've followed through, the choice of inking the sketch is yours. If you do opt for it, always wait for the ink to dry before gently erasing the pencil traces. This prevents smudging and ensures a neat final piece.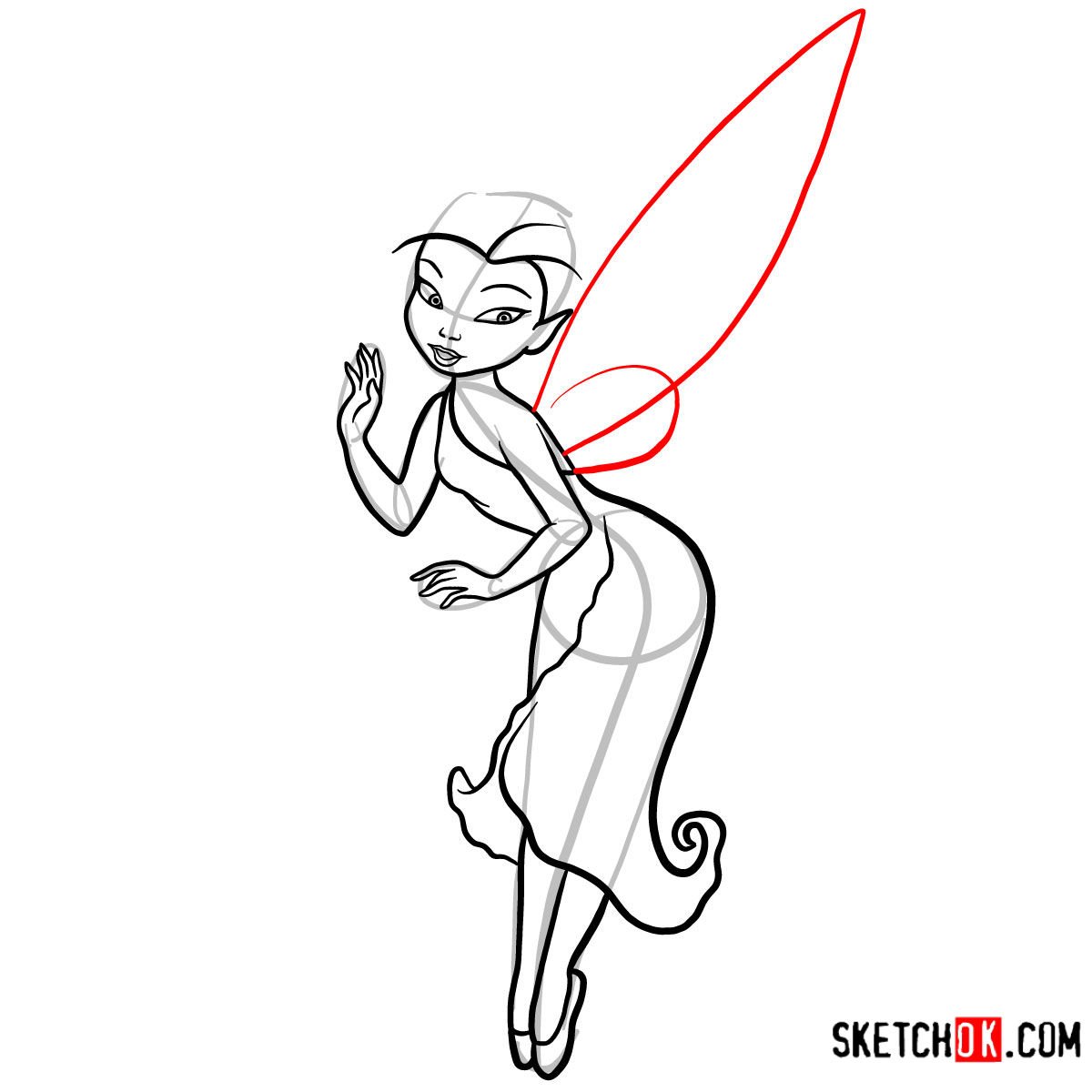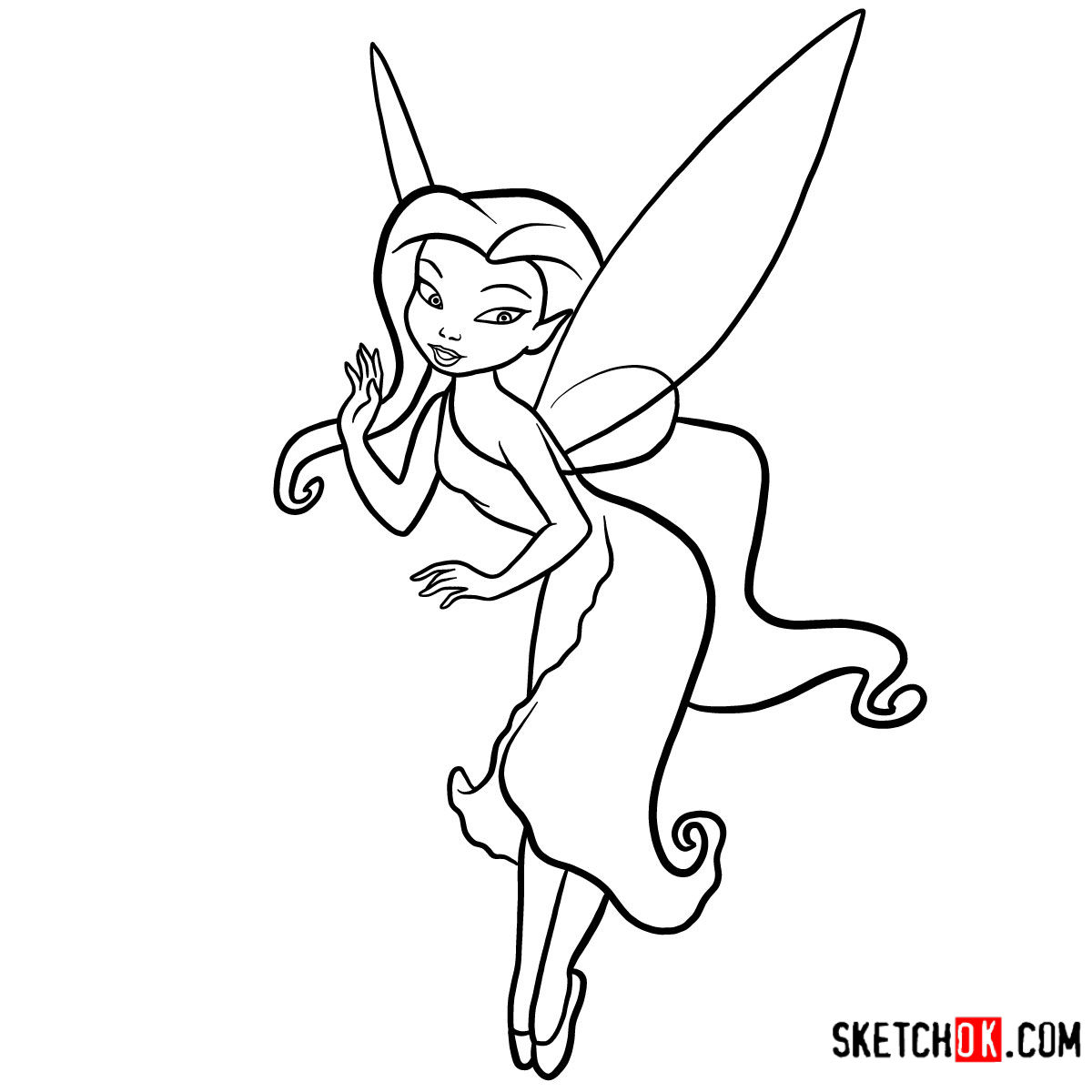 Drawing Silvermist is more than an art activity; it's a dive into a magical world. And as you've seen, understanding a character goes a long way in mastering how to draw Silvermist. Now that you're equipped, why not share your masterpiece?
The SketchOk project thrives on support. By donating, you're fueling more such guides. Your contributions allow you to suggest new tutorial ideas, ensuring the art community remains vibrant and inclusive.
Want to stay updated? Join us on Facebook, Instagram, and Pinterest. Your journey with us has just begun, and there's so much more to explore and create.