Sketching the Charismatic Villain: Brother Blood
Welcome to the fascinating world of Teen Titans artistry! Ever wanted to know how to draw Brother Blood, the infamous Headmaster of the H.I.V.E. Academy? Well, you're in the right place. As the primary antagonist of Season 3 and Cyborg's arch-nemesis, Brother Blood's complex character design offers a compelling challenge for budding artists.
Understanding Brother Blood's Aesthetics
Before diving into the drawing tutorial, it's essential to understand the character's appearance and key elements:
Facial Features: Brother Blood's intense eyes and sharp facial contours convey his sadistic nature.
Costume Details: His regal robe and distinct patterns require meticulous attention.
Stance and Expression: Blood's posture exudes confidence and dominance.
If you find passion in drawing Brother Blood, why not add his nemesis Cyborg or the powerful Bumblebee for a dynamic composition?
About This Drawing Guide
Follow along with our 10-step guide, leading you from a basic sketch to a refined piece. As you progress:
Grey Color:

Represents the fundamental sketch and proportions. Perfect for establishing the foundation of your drawing.

Black Color:

Depicts the lines drawn in previous steps. Essential for understanding the progression.

Red Color:

Indicates the current step to focus on, guiding you smoothly through the process.
Once you complete the sketch, consider inking for a polished finish. Inking not only defines your drawing but also preps it for coloring. Always wait for the ink to dry fully before erasing the underlying pencil marks to avoid smudges.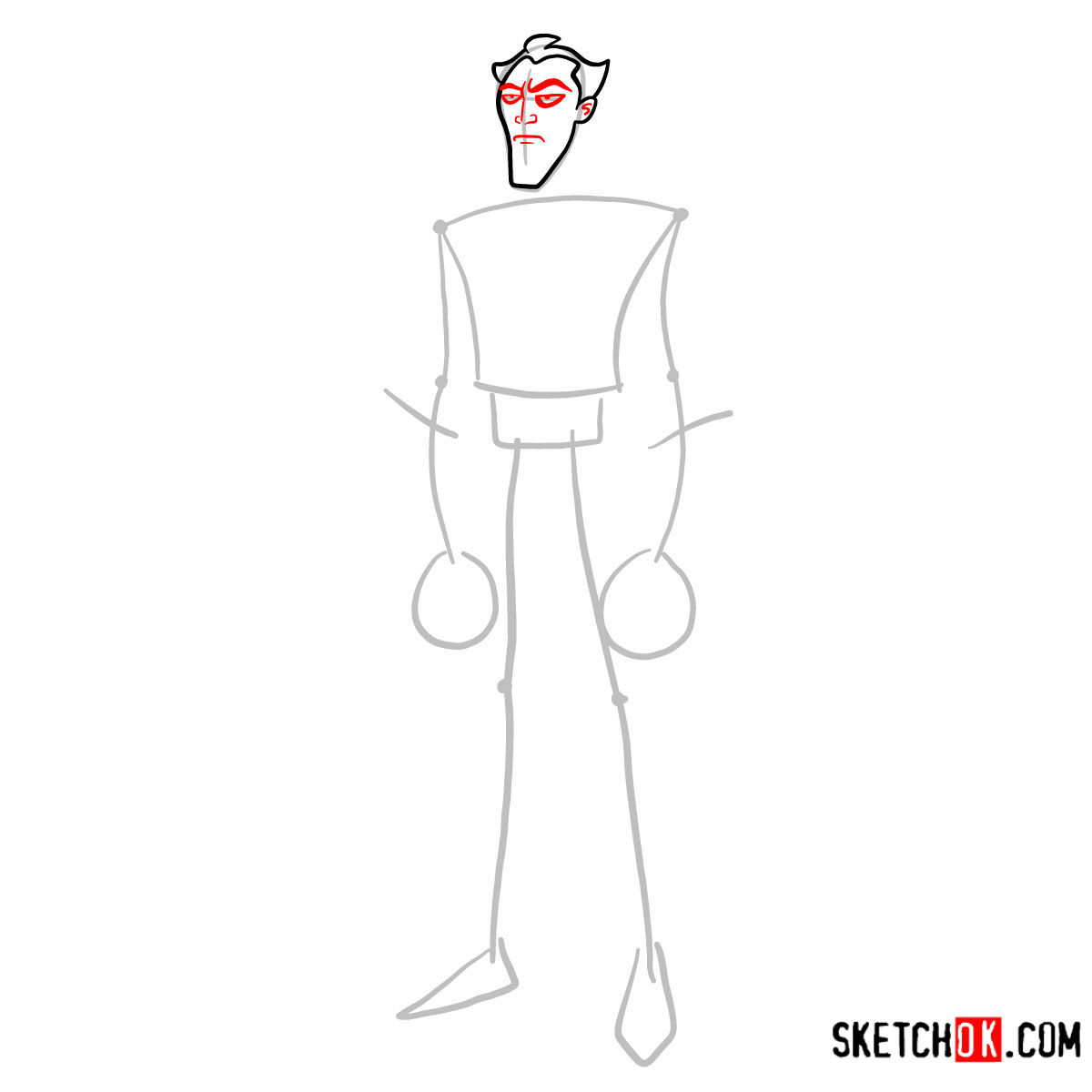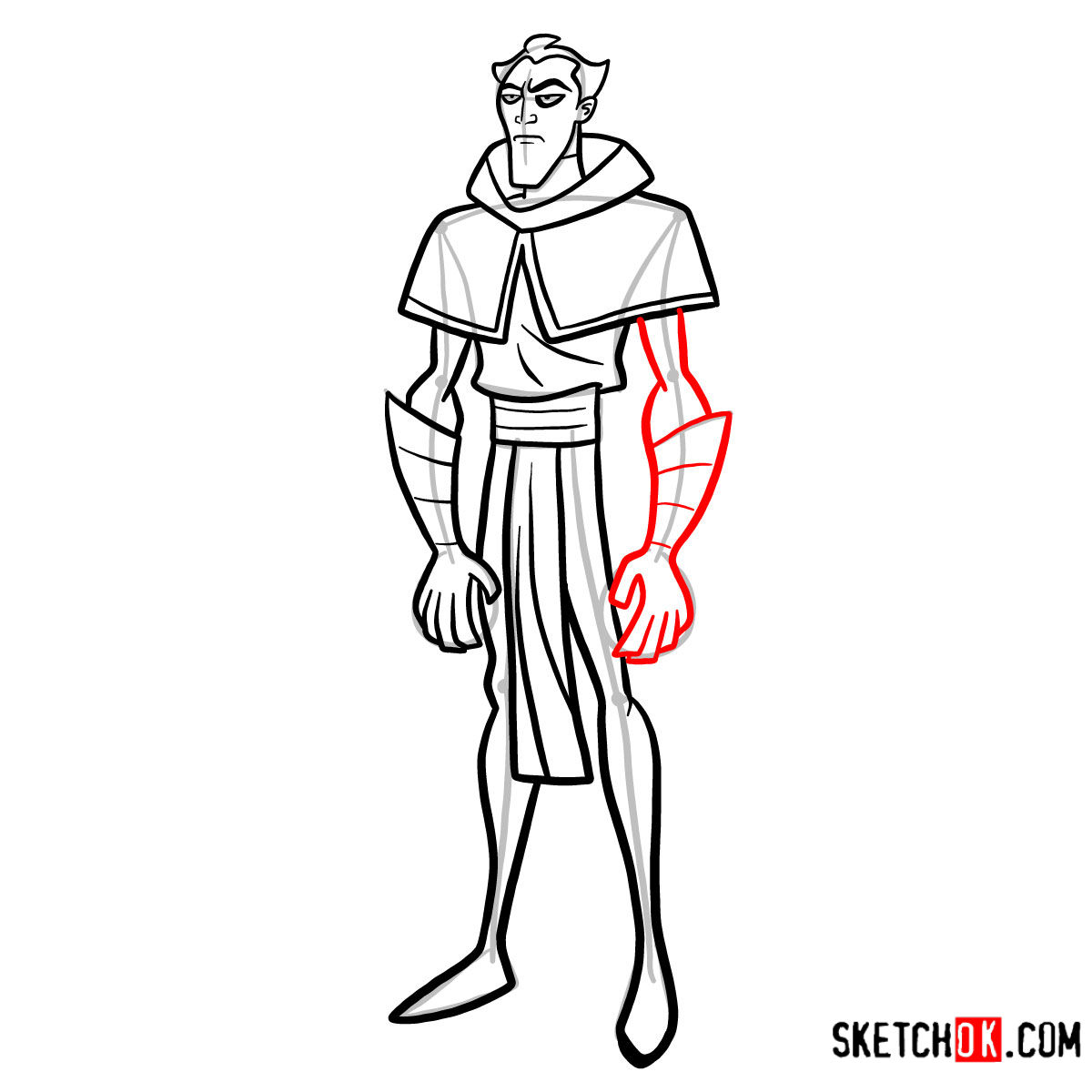 Mastering how to draw Brother Blood was fun, right? If you enjoyed this guide, kindly consider sharing the tutorial with fellow enthusiasts! Your support means a lot to me. For those wishing to contribute further, a donation will not only aid in maintaining this platform but also allows you to suggest topics for future tutorials. Your suggestions will be given utmost priority, helping craft content tailored for you. To share your support, check out:
Thank you for journeying with SketchOk. Keep practicing, and never stop drawing!