Are you ready to get your claws into some spooky drawing fun? Then sink your teeth into this step-by-step guide on how to draw the fang-tastic face of Draculaura, the vampire fashionista from Monster High. With her signature pink and black hair, heart-shaped beauty mark, and fang-tastic smile, she's the perfect subject for your next art project.
How This Guide Can Help You Draw Draculaura's Face
So you're ready to take a bite out of drawing Draculaura's beautiful face? Sink your fangs into these tips to make it a howling success!
Start with a rough sketch of the basic shapes: Draculaura's face is round, with big, beautiful eyes and a cute button nose. Sketch lightly to make it easy to erase any mistakes.
Add the details: Once you have the basic shape down, add the details that make Draculaura who she is. Her signature heart-shaped beauty mark and fangs are a must!
Embrace the pale: Draculaura's skin is a pale pinkish-white, so make sure to use lighter colors when shading in her features.
Make those eyes pop: Draculaura's eyes are big and beautiful, with long eyelashes. Use different shades of pink to make them stand out.
Draw in the hair: Draculaura's hair is a big part of her look, with black and hot pink streaks. Take your time to get it just right!
Remember, the key to drawing Draculaura's face is to have fun with it and let your creativity soar!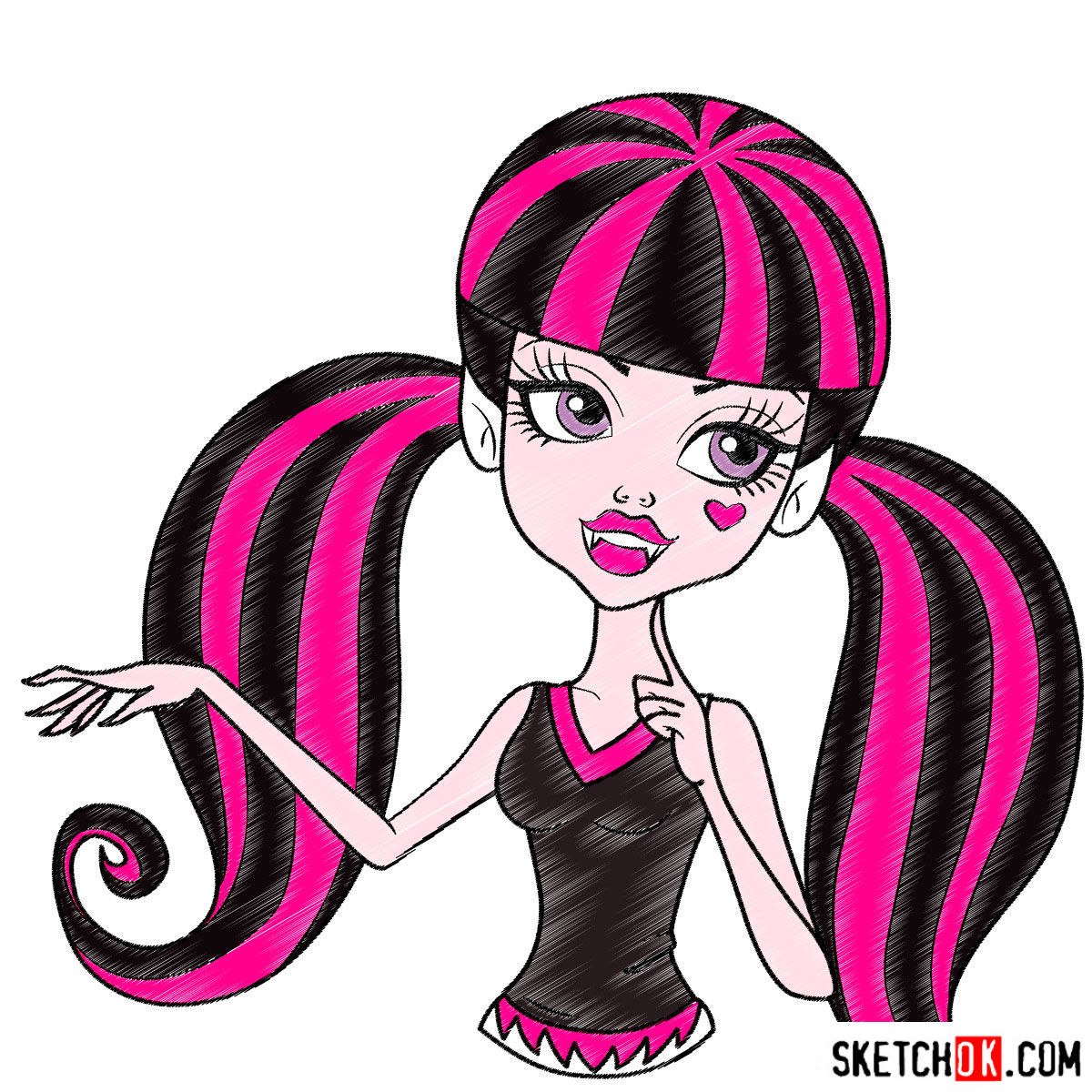 Draculaura is one of the most beloved characters in the Monster High franchise, and her charm and popularity only continue to grow with fans of all ages. As a key member of the Monster High gang, Draculaura has formed deep and meaningful relationships with other iconic characters such as Frankie Stein, Clawdeen Wolf, and Lagoona Blue.
And if you're looking to keep your Monster High drawing skills sharp, why not consider branching out to drawing other characters from the franchise? From the werewolf siblings Clawd and Clawdeen Wolf, to the sassy genie Gigi Grant, there are plenty of fan favorites to choose from. So, whether you're a seasoned artist or just starting out, there's no shortage of opportunities to sink your fangs into some fun and fang-tastic drawing projects!