Swiper, the iconic fox from Dora's world, has been a fan-favorite character for many. With his mischievous antics and distinctive appearance, he stands out as a memorable figure. If you've ever wanted to bring this crafty fox to life on paper, you're in luck. This guide will walk you through how to draw Swiper, ensuring that you capture his unique essence and charm.
Sketching Swiper: Key Features to Focus On
Signature Look: An orange-burgundy pelt with distinctive blue mask and gloves. Don't forget those white eyes peeking behind the mask!
Expressive Tail: Often, his tail gives away his hiding spot, so it's a vital part of his sketch.
Notorious Stance: Whether he's ready to swipe or retreating with his catchphrase "Oh, man!", his posture is always dynamic.
The Sketch Guide: Understanding the Process
Our step-by-step guide consists of 10 comprehensive stages. In the beginning, you'll focus on creating a basic structure with light pencil strokes to maintain accurate proportions. As you follow the images:
Red Color:

Represents the current step you should be focusing on.

Grey Color:

Shows the basic proportions sketch.

Black Color:

Indicates the lines you've drawn in previous steps.
Upon reaching the final stage, you'll have the option to ink your sketch. When inking, ensure the lines are clean and confident. Once the ink dries, gently erase the underlying pencil sketch to reveal your masterpiece.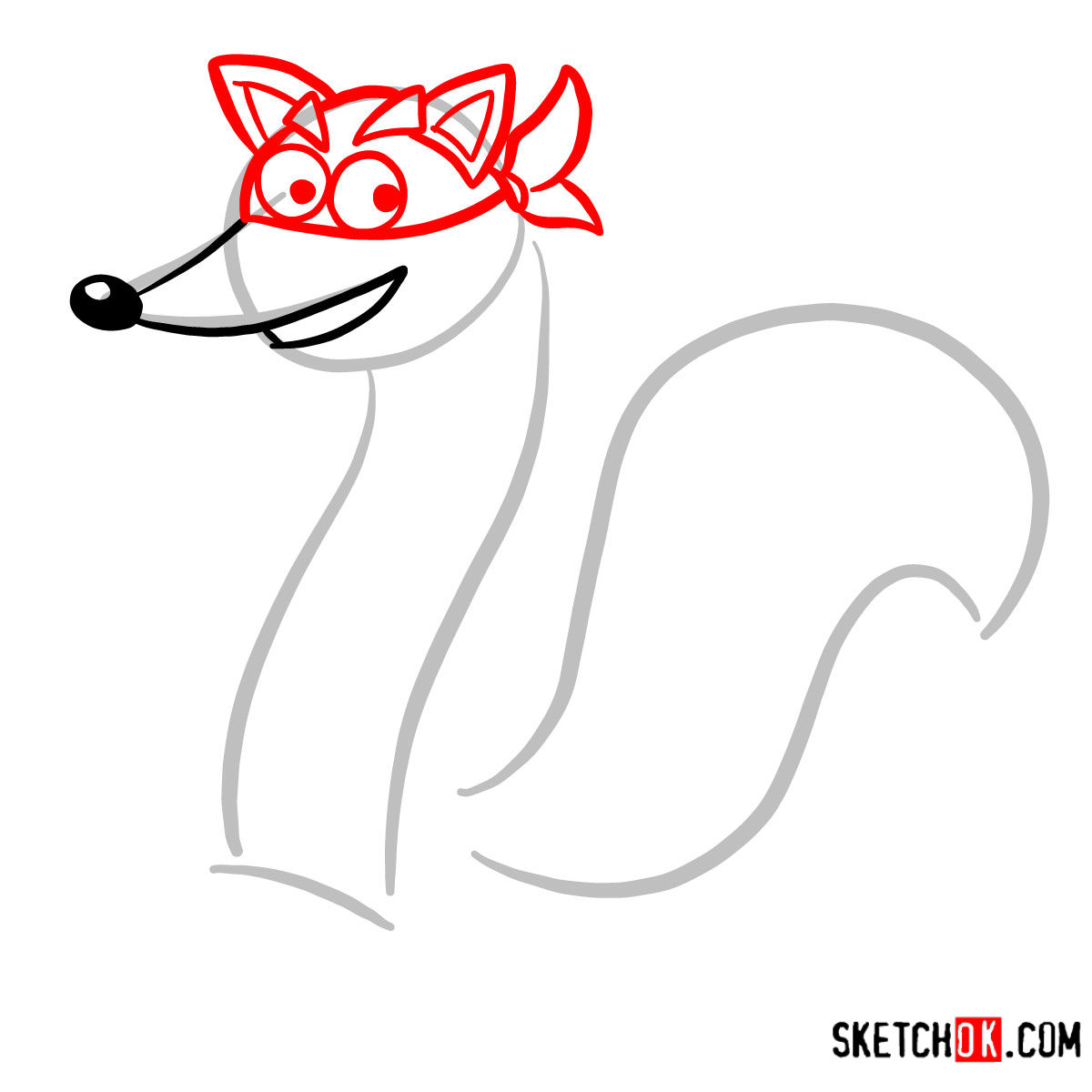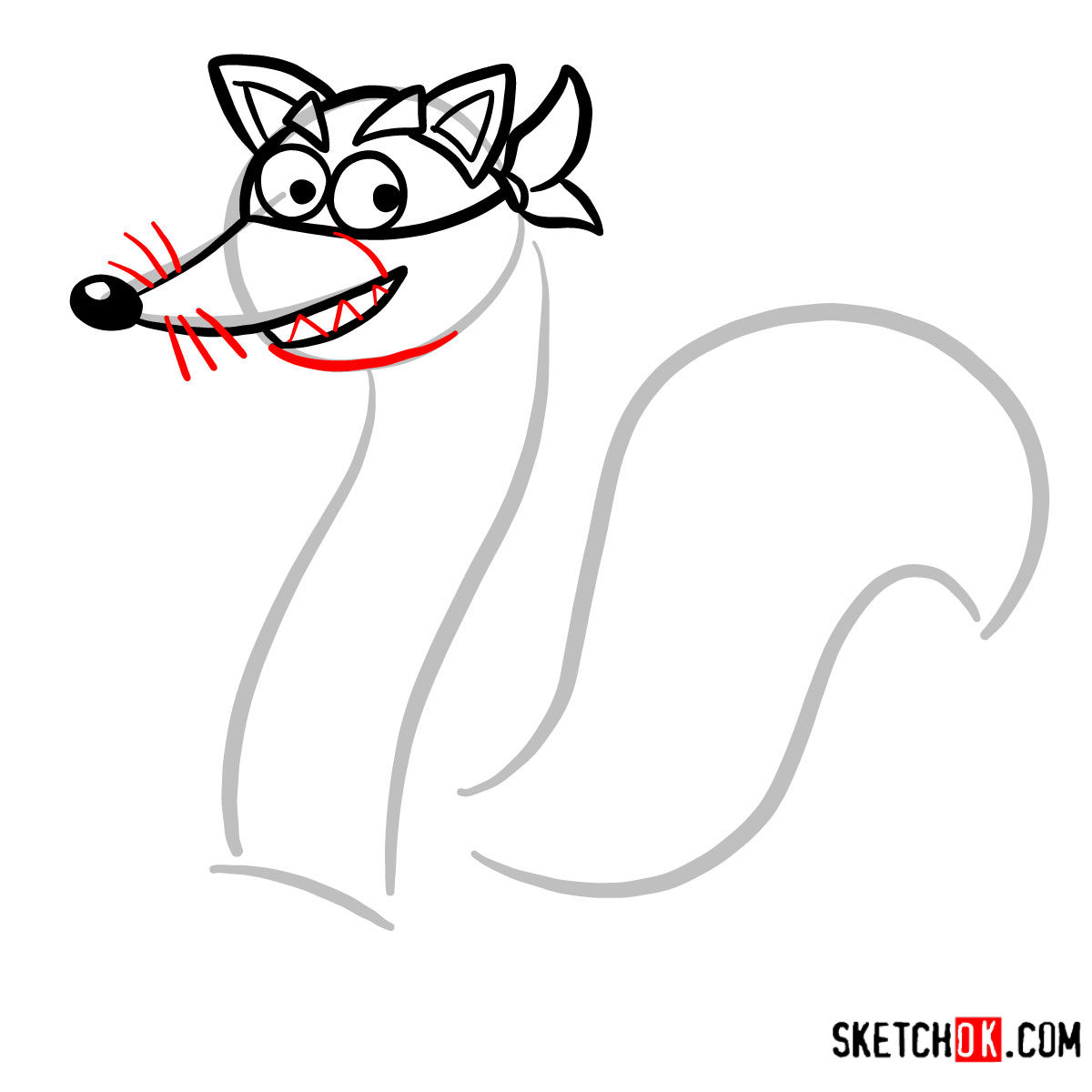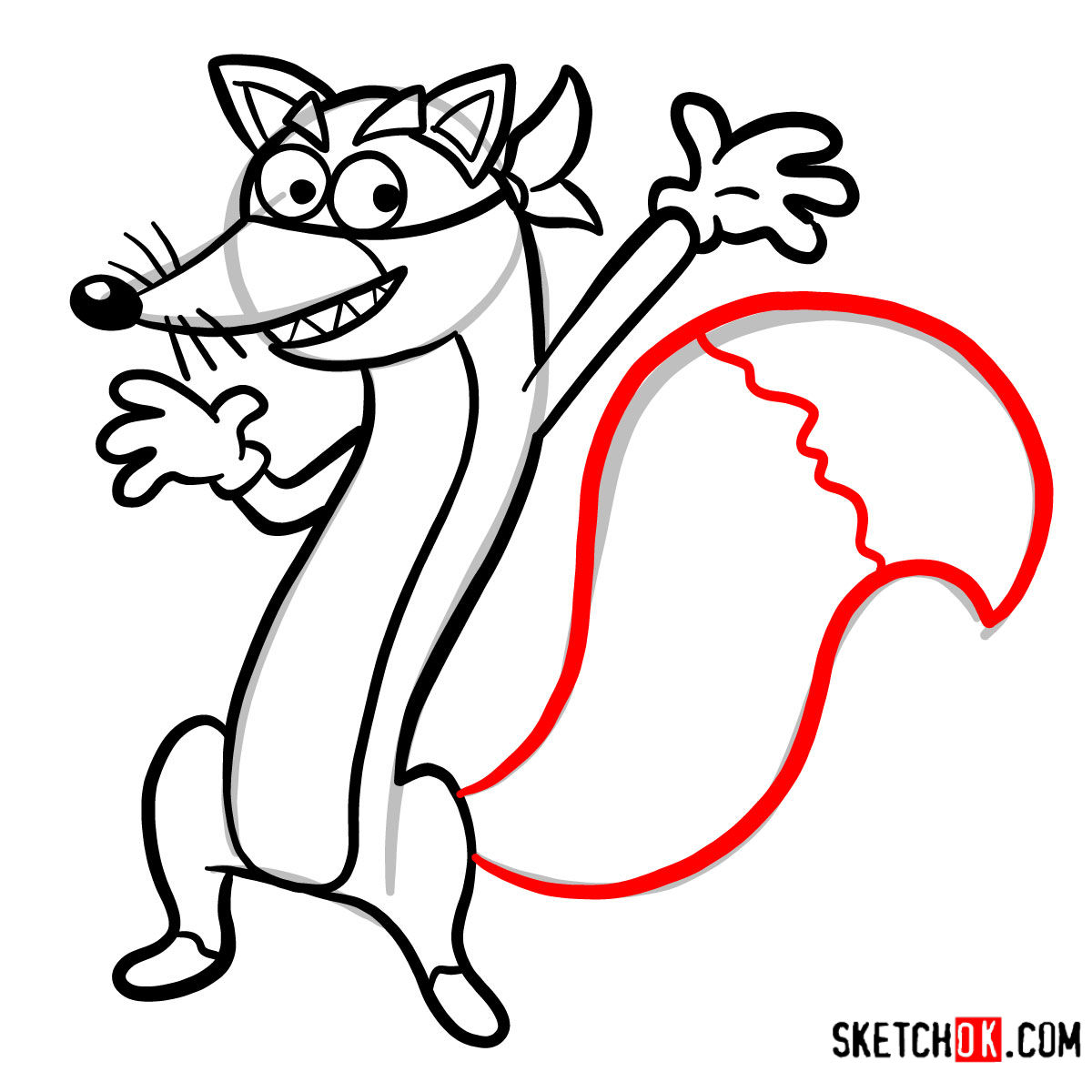 Thank you for journeying with us on this artistic adventure! Drawing can be a fulfilling endeavor, and we hope our guide on how to draw Swiper has made your experience a tad bit easier. If you've enjoyed this tutorial, feel free to share the link with fellow art enthusiasts. Your support allows us to continue creating content like this.
Should you wish to contribute further, consider donating. Donations allow you to suggest topics for future tutorials, and your suggestions will be our primary focus. Let's continue to build this community, one sketch at a time!
Keep drawing, and may your canvases always be filled with creativity!