For those fascinated by the intricate world of animation and its diverse characters, learning how to draw Betty Grof offers an exciting journey into the realm of art and history. As Simon Petrikov's once-beloved fiancée, Betty's character evolves dramatically throughout the series, providing both inspiration and challenge for artists and enthusiasts alike.
Understanding Betty's Unique Aesthetics
Facial Expressions: Betty's face captures a multitude of emotions, from her time as a loving fiancée to her transformation into a wizard. Focus on her eyes and mouth for conveying her ever-evolving feelings.
Attire: Betty often sports stylish glasses, a defining feature that adds depth and personality to her character. Alongside, her green turtleneck and blue jeans symbolize her casual yet sophisticated style.
Backdrop Characters: While Betty stands as a prominent figure, intertwining her portrait with glimpses of Simon Petrikov or the iconic Ice King can bring added layers to your artwork, showcasing their intertwined fates.
Guiding Your Pencil: Deciphering The Guide's Color Codes
Our tutorial, spread across 11 steps, adopts a unique color-coding system:
Red Color:

Indicates the focal point of your current step, guiding you on where to draw next.

Grey Color:

Displays the basic proportions and preliminary sketch, hinting at the foundational structure.

Black Color:

Highlights lines drawn in preceding steps, ensuring you're on the right track.
The journey begins with a basic sketch, giving structure to your artwork. Once the drawing nears completion, you have the option to ink your masterpiece. Remember to wait for the ink to dry completely before erasing the underlying pencil strokes, preventing smudges and ensuring a neat finish. The final image, colored in its full glory, serves as a beacon of inspiration, illustrating what your finished piece could resemble.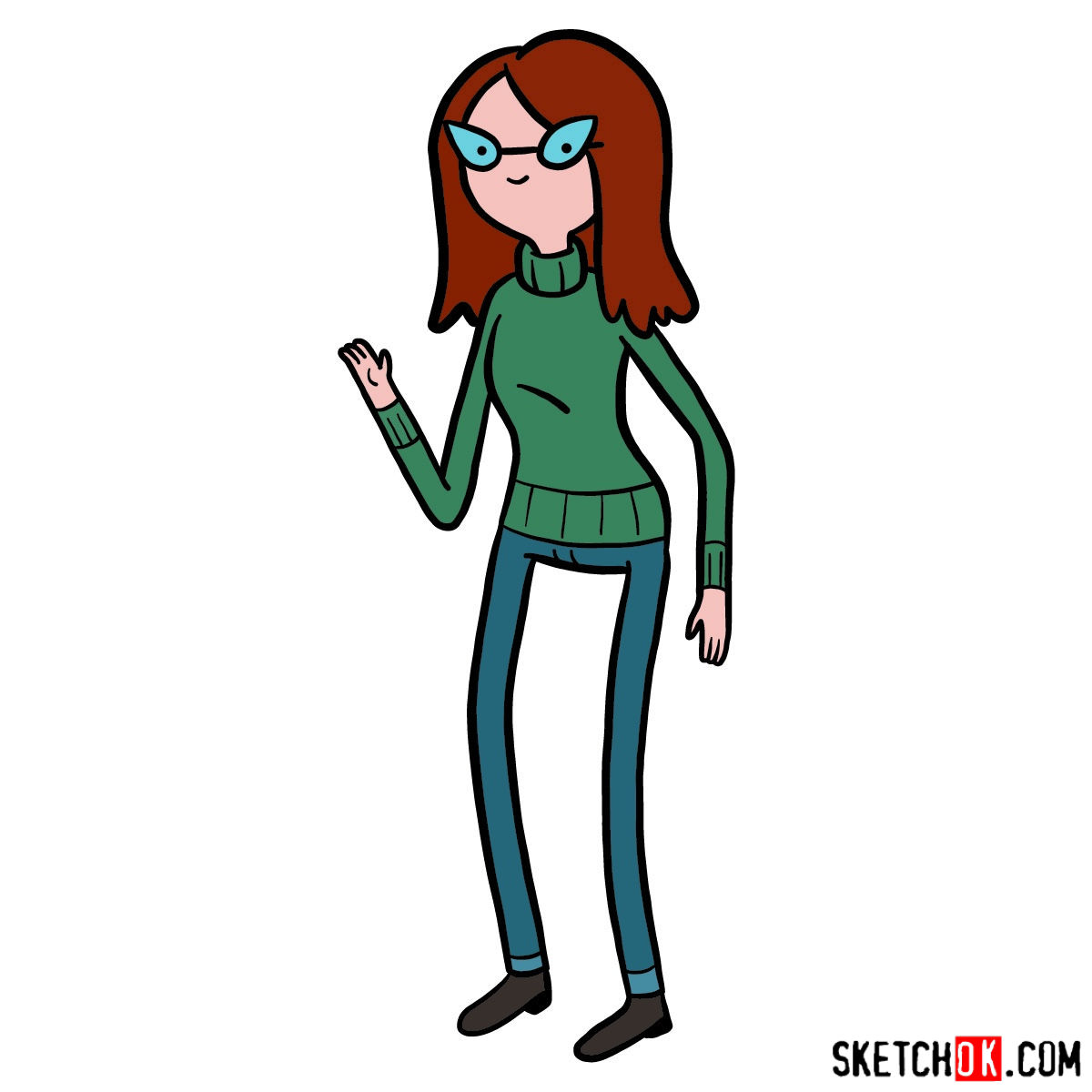 As I reflect on the artistry of capturing Betty Grof's character, I'm reminded of the magic that art holds. By sharing this guide on how to draw Betty Grof, I invite you to partake in this enchanting world. If this tutorial resonated with you, please consider donating to keep the SketchOk project alive. Your contributions not only fuel our passion but also allow you to suggest new tutorial ideas, ensuring the spirit of creativity thrives.
Share the love and your artwork with others. Follow us on Facebook, Instagram, and Pinterest. Let's continue celebrating art, together.